Just last weekend, a game with a similar name to "Fall Guys: Ultimate Knockout" appeared on Steam, "Bro Falls: Ultimate Showdown". Even the gameplay itself is very similar because it is food. Edition Ultimate Knockout, but it's free.
"Bro Falls" was developed by Boros Bros. In the game, you are not playing a jelly bean man, but cauliflower, avocado, burrito, hot dog, meat steak… and other foods, and then playing the same way as the jelly bean man. You will be thrown into a huge obstacle course in a parkour battle.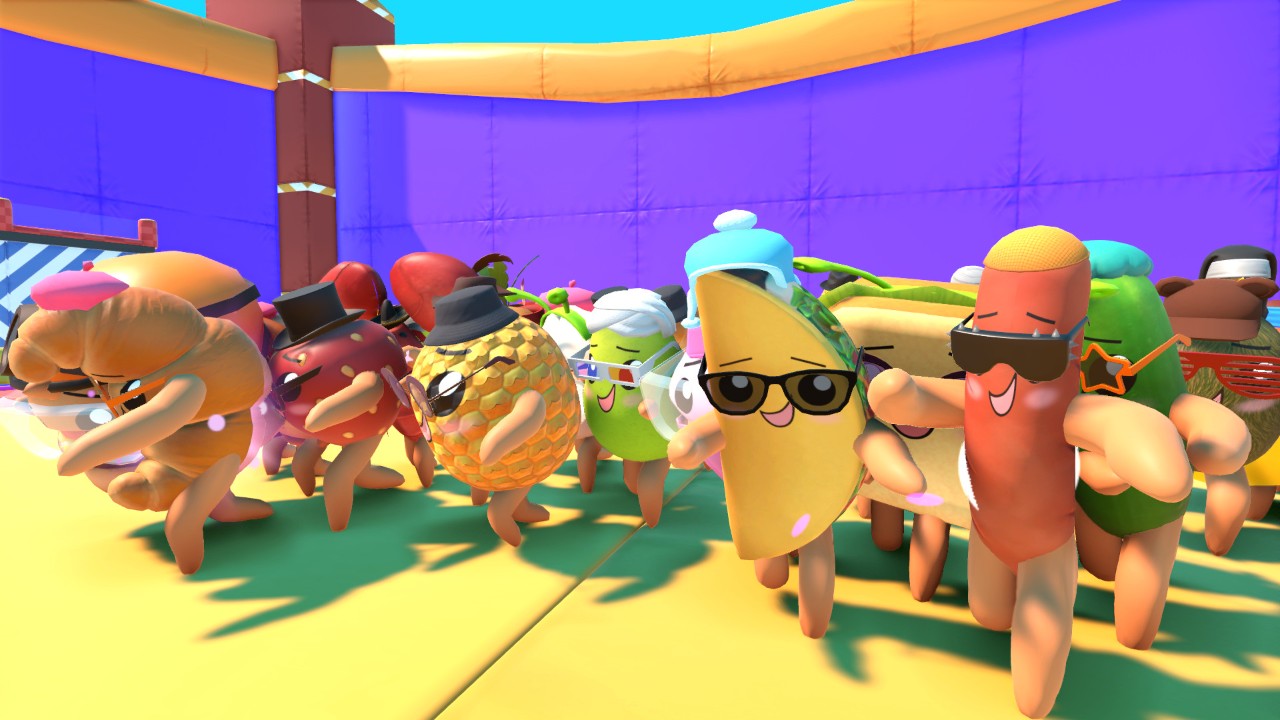 After the actual trial, the character physical feedback of "Bro Falls" is not as delicate as "Jelly Bean Man". Although the gameplay is essentially the same as "Jelly Bean Man", there are some small changes in the obstacle levels.
Basically, there are many traps on the track, because the track is not that long, so a hit will return to the starting point, which also leads to the novice may have been trapped at the starting point.
However, the biggest feature of "Bro Falls" may be that the players who reach the end can fight with hammers on the audience stage on the side, and the first place can also press the switch to trigger the traps on the field to frame them. Struggling contestants.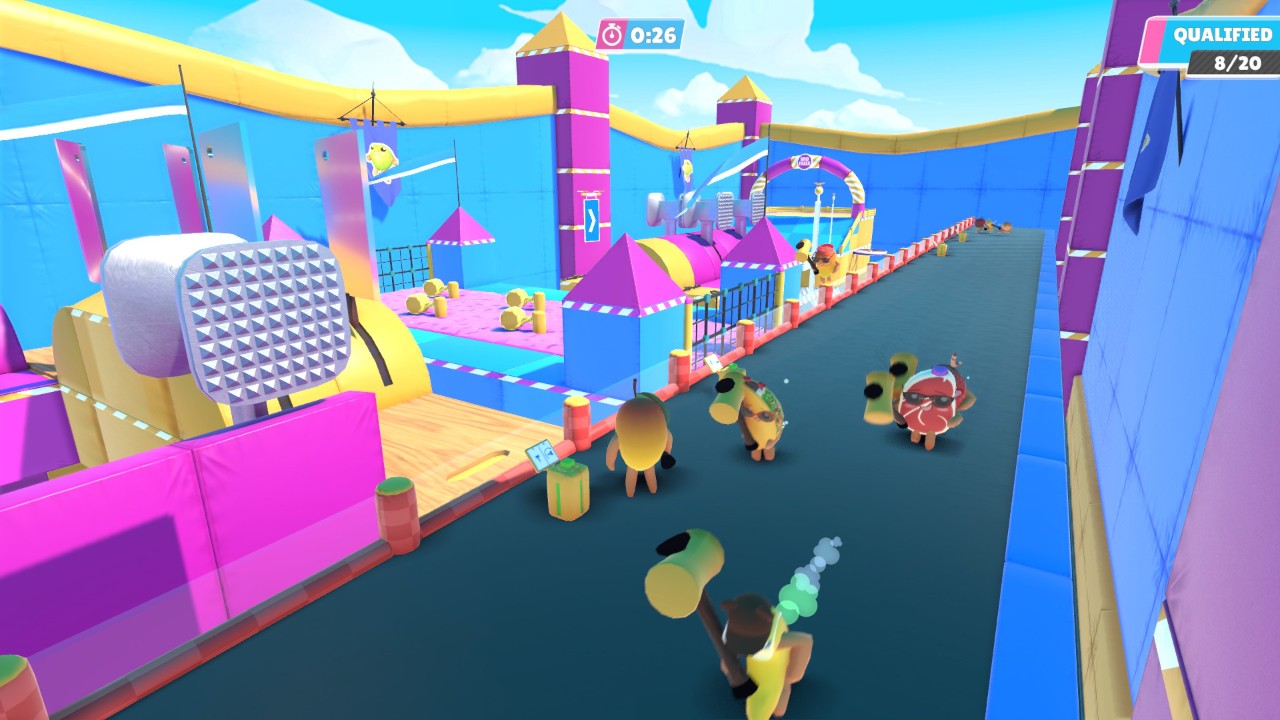 The game can hold up to 60 players for the elimination round, but because of the small number of players, it takes about 2 to 3 minutes to line up to reach 20 players.
As for the players who lose, they will be thrown into the juicer, because in the context of the game, these foods are food that humans look down on or are out of date…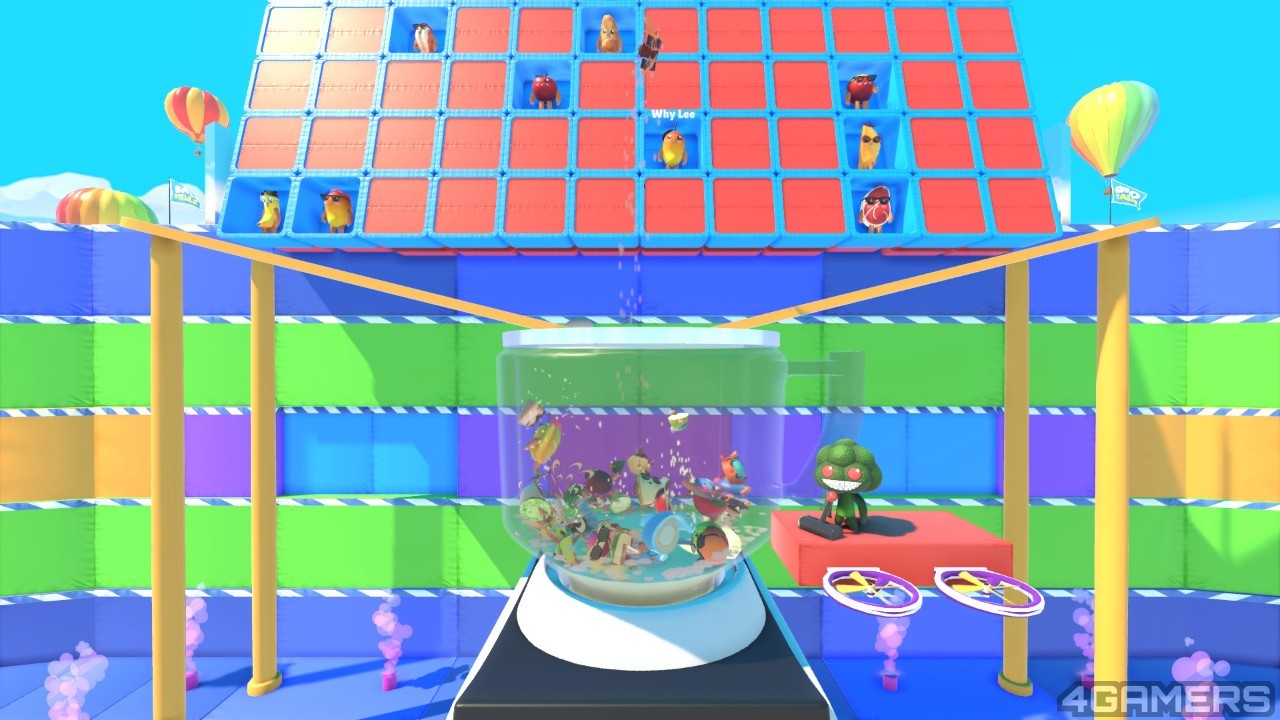 In any case, many structures of "Bro Falls" are still copied from "Jelly Bean Man", whether it is in the form of the final level, battle pass, styling shop, etc.
When you win, you can also get the crown and tokens, and then buy the modeling or emoticons in the store.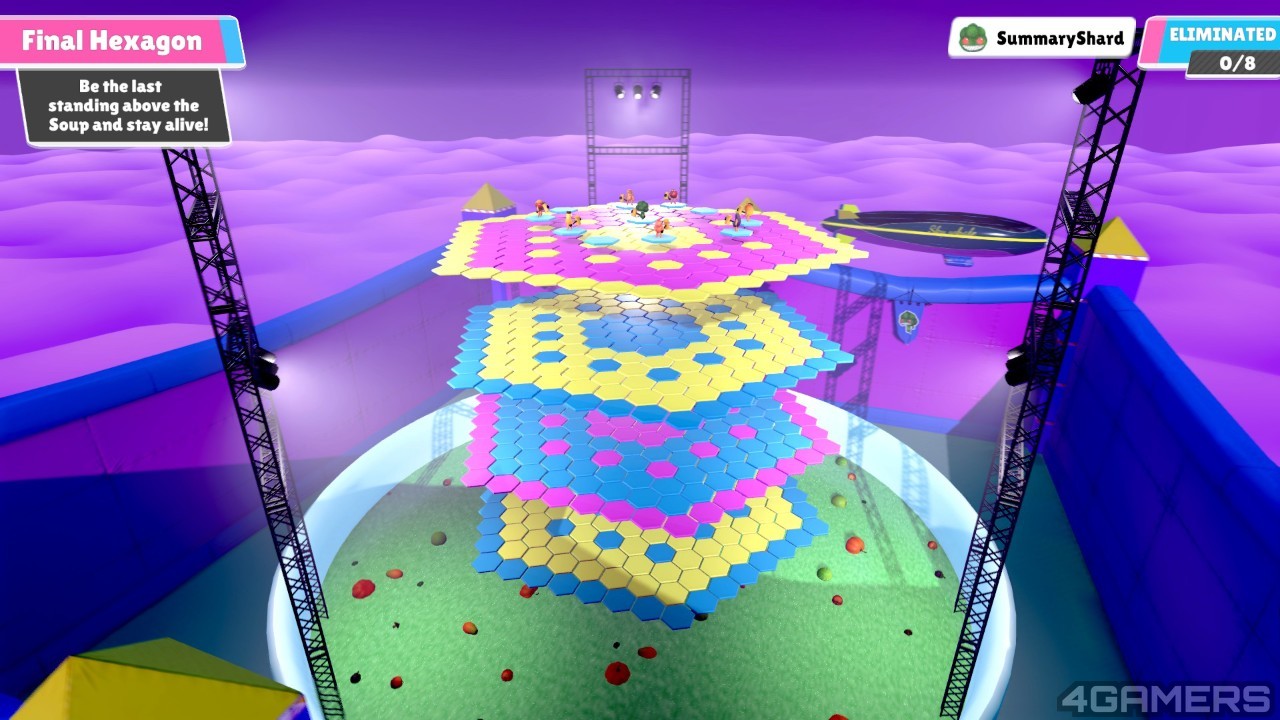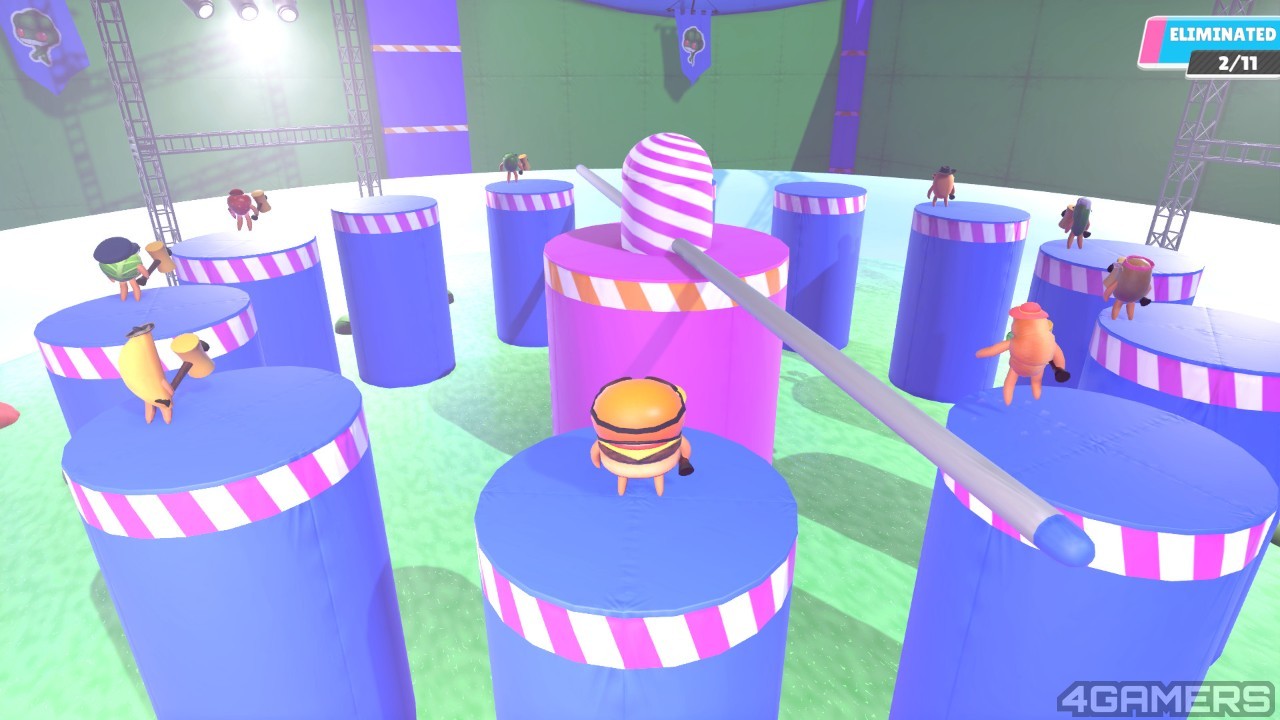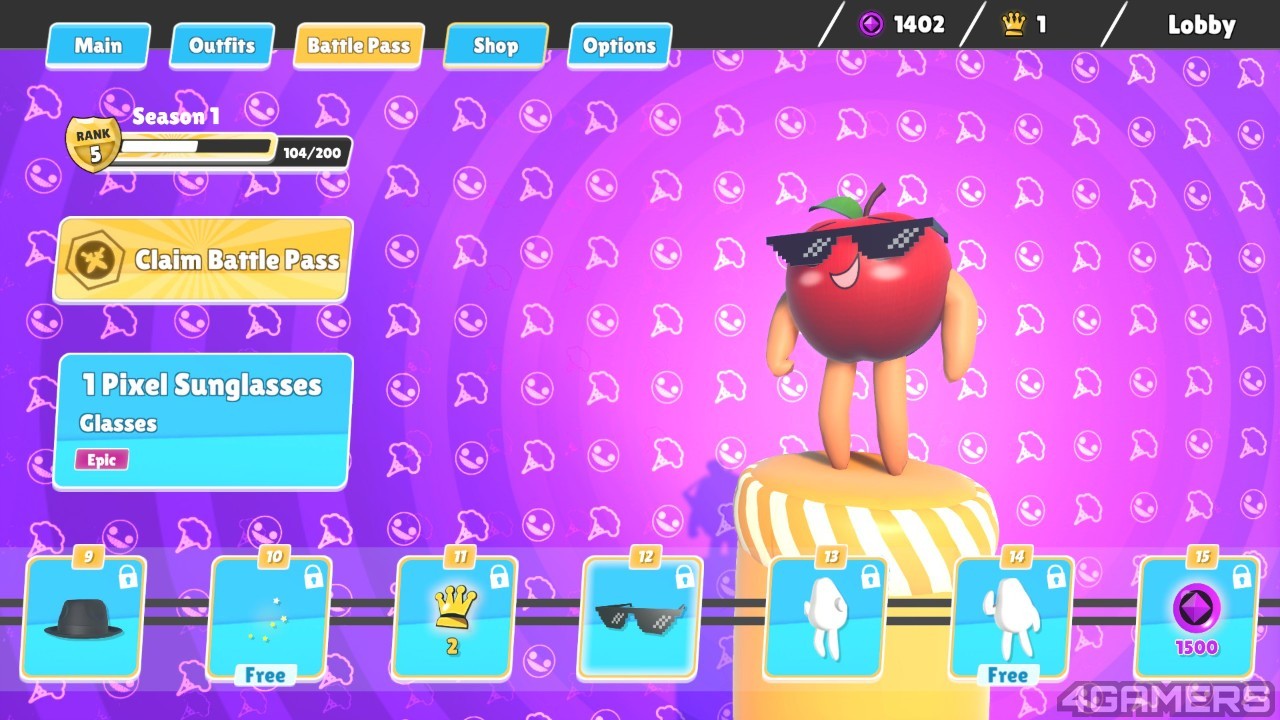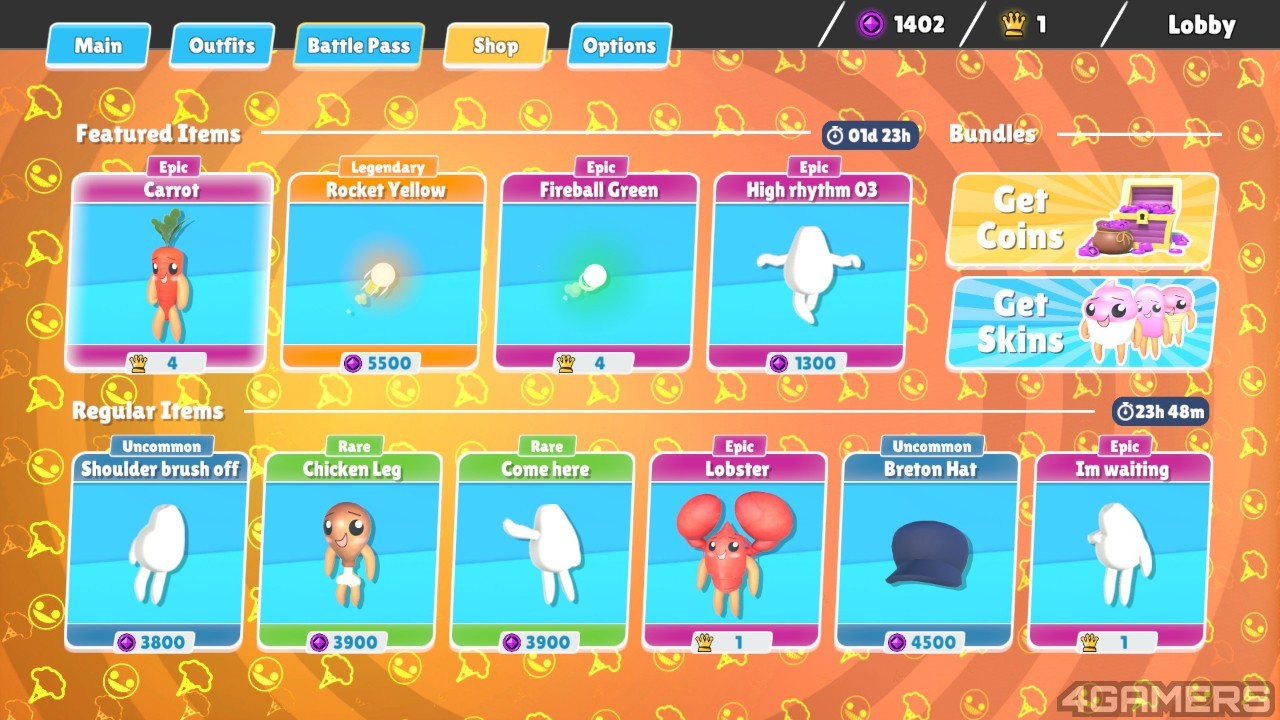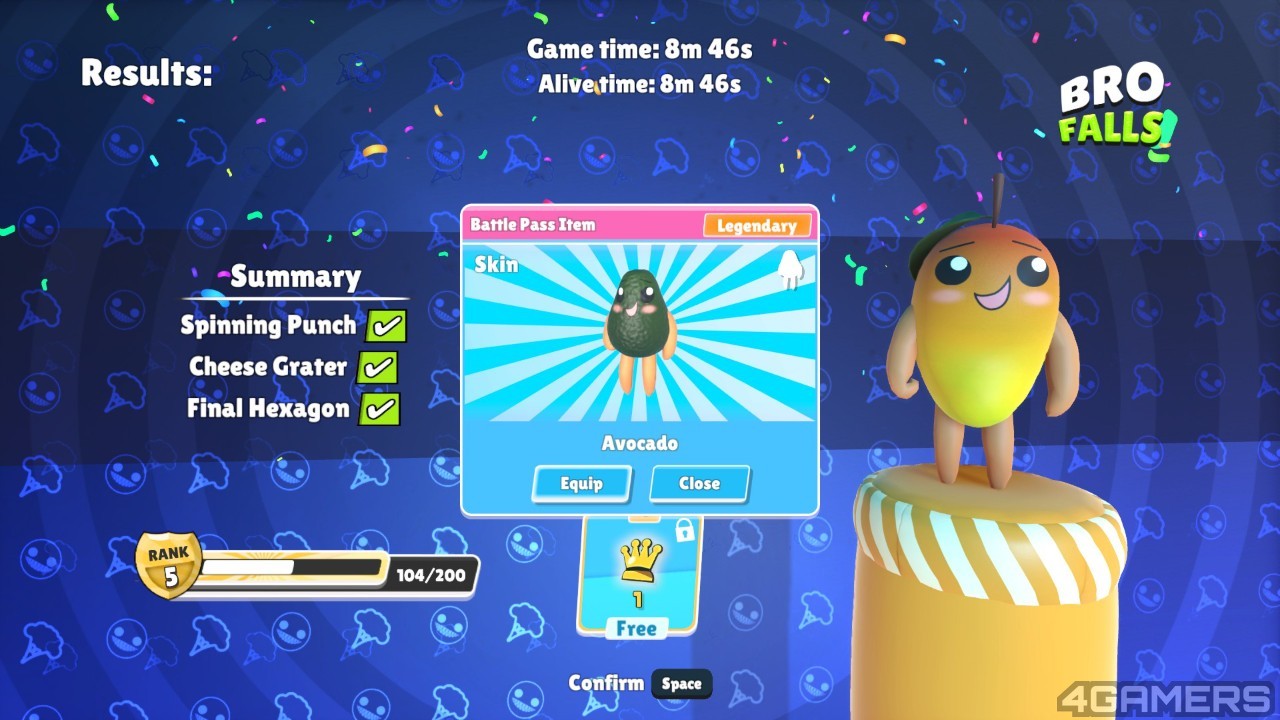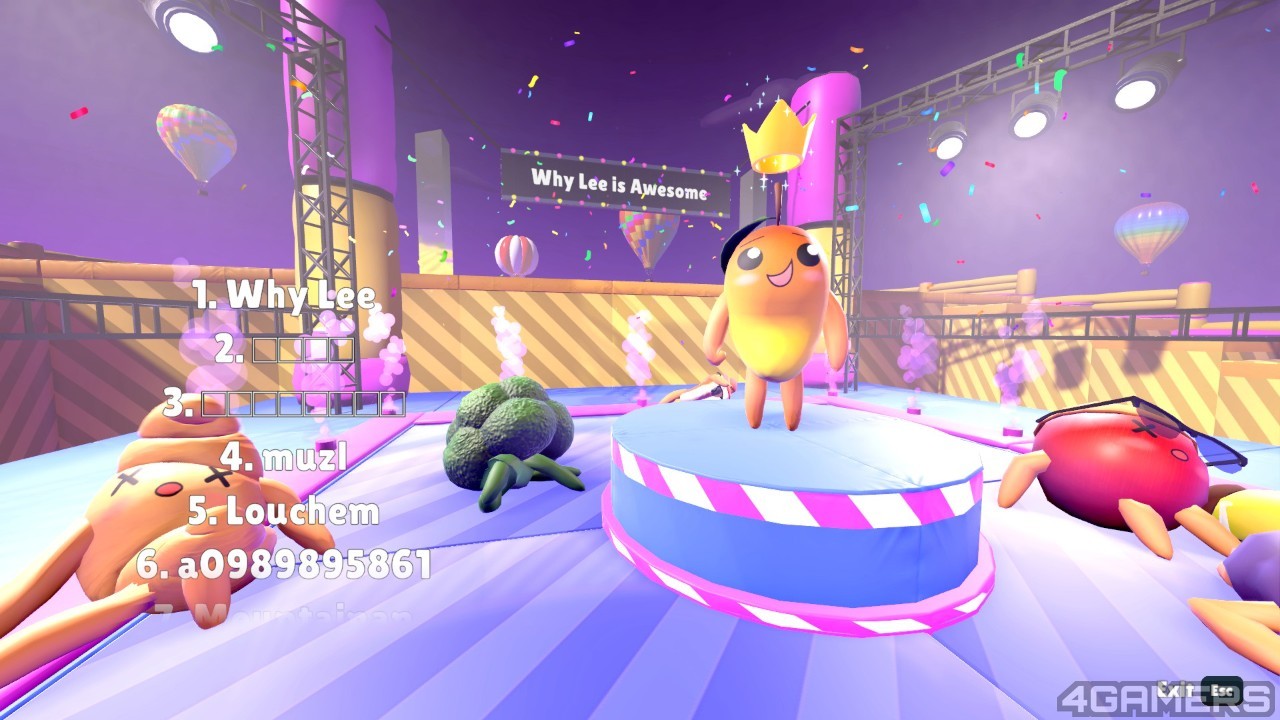 "Jelly Bean: The Ultimate Knockout"Currently, there is a 40% discount on the Steam Summer Sale, and the price comes to NT$190. If you really have no money, then you can try this free "Bro Falls".
.