In total, 65 requests have been debated to change the departure of the Department of Lorea Bilbao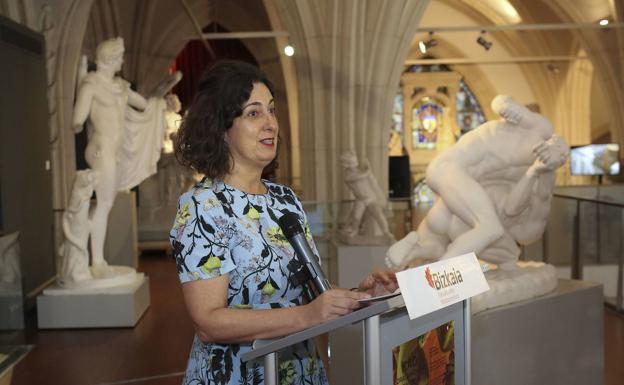 The General Meetings of Bizkaia are holding several sessions of the Finance and Finance Commission these days to discuss the Draft Regional Budget Regulation for the Historical Territory of Bizkaia for the year 2021. This morning the members of said commission met to discuss the projects of the Department of Culture, Euskera and Sport. Political groups ha total of 65 amendments have been registered to modify the budget of the area directed by Lorea Bilbao. The Boards have rejected them in their entirety.
If finally ratified by the plenary session, the regional department of Basque, Culture and Sports will have a budget of 49.7 million euros this year that will be distributed among the 13 programs of the department that have been approved this morning without any changes. The Junteros groups have dealt with a total of 65 amendments in the first session of the day: 13, from the Mixed Group; 36, by Elkarrekin Bizkaia; and 16 by EH Bildu. At the same session, the financial amounts reserved for the regional entities Bizkaikoa and Palacio Euskalduna, and the Azkue, Bizkaialde and Juan Crisóstomo de Arriaga foundations were approved.
.