4 Dec. 2021 9:10 pm

Jack Dorsey, the ex-CEO of the social media platform Twitter, who helped to "consolidate" the US presidential election in 2020 and also banned an incumbent US president from his platform, could in retrospect look like an advocate of free speech. Judging by his successor.
A comment by Nebojša Malić
One of the founders of Twitter, Jack Dorsey, resigned as CEO on Monday and announced that he will leave the company's board of directors in May. Parag Agrawal, who has been Chief Technology Officer at Twitter since October 2018, has been appointed as his successor.
Critics of censorship on Twitter like to ironically mention a quote that the company is "the free speech wing of the Free Speech Party". This quote is from a UK-based executive and tech entrepreneur named Tony Wang and dates back to 2012, four years after Dorsey was ousted from Twitter as CEO. In 2015, he triumphantly returned to the platform – just in time for it to play a key role in US politics while Donald Trump tweeted his way into the White House.
Amid a spate of allegations of alleged "Russian disinformation" by the Democrats – with whom Dorsey openly sympathizes – he was responsible for a series of purges on the formerly open platform after the 2016 elections, beginning with the ban on the Russian media company RT, To place advertisements, culminating in the "permanent suspension" of the user account of Donald Trump on January 8, 2021, who was still incumbent US President at the time. The "Russian interference in the US elections" was about as real as the "Trump-Kremlin conspiracy" – not at all. But that didn't matter, as both provided a welcome excuse for censoring users of the platform who don't like their opinion of a particular political party.
Twitter also censored media companies. In October 2020, for example, the platform blocked the user account of New York Post, after their story about Hunter Biden's laptop as "misinformation" based on "hacked information". Twitter then proceeded to provide every posting that was critical of the election process with a" note "about how" safe and secure "the postal vote was. This happened to be propagated by the same people who behind the "extraordinary efforts in the background" to "consolidate" the elections stood, as in the infamous Article of the magazine Time from February 2021.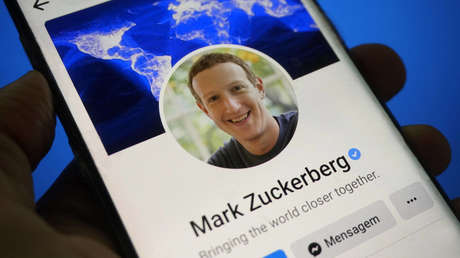 When Dorsey announced his departure, almost everyone who had criticized the previous censorship on Twitter voiced concerns that his successor could be a worse cast in the post of CEO than Dorsey. "It's hard not to see this as bad news," wrote the journalist and longtime free speech advocate Glenn Greenwald, adding that Dorsey was "far better than most of his predecessors and far more open to criticism".
Several Twitter users have unearthed tweets from Dorsey's successor, Agrawal, on the platform, speculating what Twitter will look like under the new CEO. Particularly one of his tweets of October 2010 made the rounds in which Agrawal quoted someone who said: "If you don't want to differentiate between Muslims and extremists, why should I distinguish between whites and racists?"
Progressive journalist Lee Fang described the tweet as "revenge-based identity politics".
Another Twitter user pointed out that Agrawal was responsible for the 2019 takeover of Fabula by Twitter, a London-based start-up developing Artificial Intelligence (AI) that detects "fake news" and "disinformation" should. The company's co-founder and professor at Imperial College London, Michael Bronstein, said opposite TechCrunch in February 2019 that his AI judges fake news not by the content but by the way it spreads, and further claimed that a certain pattern can be seen in it. The underlying algorithm, he explained, is based on labels from external "fact checkers" such as Snopes and PolitiFact, which are accused of pedantry in the service of political bias.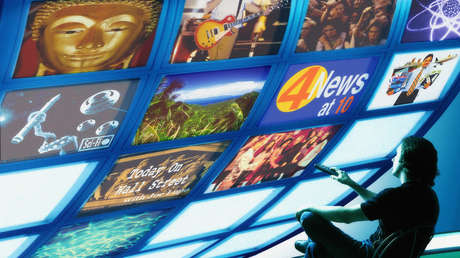 Since then, Twitter has had people because of "Undermining confidence in NATO"banished from his platform, was in Nigeria Prohibited due to presidential censorship and is with the news agencies AP and Reuters A co-operation entered to "promote credible information" – in other words, to act like a publisher rather than an open platform. This detail is relevant because, under American law, social media platforms are exempt from any liability for the content they distribute, but publishers are not.
Which brings us back to Agrawal. Shortly after the 2020 elections, he gave the MIT Technology Review an interview, in which he explained the censorship on Twitter with a focus on "damage potential".
"So we focused a lot less on what is true and what is wrong. We focus much more on the potential for harm when certain content is distributed on the platform out of context," said Agrawal, before adding the infamous part of his answer .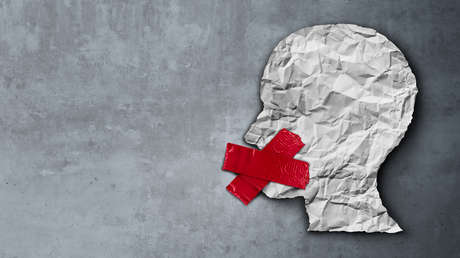 "Our role is not to be bound by the First Amendment (freedom of expression and freedom of the press). Our role is to serve healthy public discourse, and our steps reflect what we believe will become healthier Make public discourse. The things we do are focus less on thinking about free speech and more on how times have changed. "
The role of Twitter is moving "increasingly towards how content is recommended," argued Agrawal, probably referring to the notorious editorial team in Twitter's "Trends" section.
Although it is theoretically possible for Agrawal to turn to a new page in the Twitter book as CEO and not go down the well-trodden path of censorship and narrative management, this seems very unlikely.
RT DE strives for a wide range of opinions. Guest contributions and opinion articles do not have to reflect the editorial team's point of view.
more on the subject – In protest against big tech "tyranny": Donald Trump announces his own social network
Translated from the English.
Nebojsa Malic is a Serbian-American journalist, blogger, and translator who wrote a regular column for Antiwar.com from 2000 to 2015 and is now a senior author at RT. You can get him on Telegram @TheNebulator and on Twitter @NebojsaMalic follow.