There will be a lot of talk about the Mac next week: Apple should present new MacBook Pros during Monday's keynote, but also and above all announce the final version of macOS Monterey! An operating system awaited at a firm footing, which we present to you in depth in our new book, The guide to macOS Monterey.
If macOS Monterey does not lack novelties, the particular situation in which Apple developed the operating system certainly weighed. Reclusive in confinement, the engineers seem to have finally been able to lower their list of tasks that had dragged on for years! So much the better, macOS 12 thus gains in productivity in every corner.
The pandemic and its consequences have also obviously guided some of the most visible new features of macOS Monterey, such as FaceTime which opens on Windows and Android, Portrait mode, a new presentation or even the support for spatial audio, to make more enjoyable video calls.
More controversial, Apple felt the time had come to transform Safari's interface in depth and add new functions, including the very practical groups of tabs. Concentration mode is also making its appearance to reduce the mental load represented by the overload of notifications. Live Text can read text on images; Notes welcomes quick notes and retains context; the Mac becomes an AirPlay receiver; the Shortcuts application is now available on Mac …
It's hard to miss, most of these new features are shared with iOS devices, in particular iPadOS 15. A reconciliation of features that are of course adapted to the Mac, and that we suggest you master in our new book, The guide to macOS Monterey !
In his latest book (in DRM-free ePub format) which has more than 800 pages, Anthony Nelzin-Santos details the new features of macOS 12 and above all, he gives you all the keys to get the best out of Monterey and your Mac. An absolutely essential book that we are offering you for pre-order today at 7,99 € – take advantage of it, it's an introductory price that will quickly increase.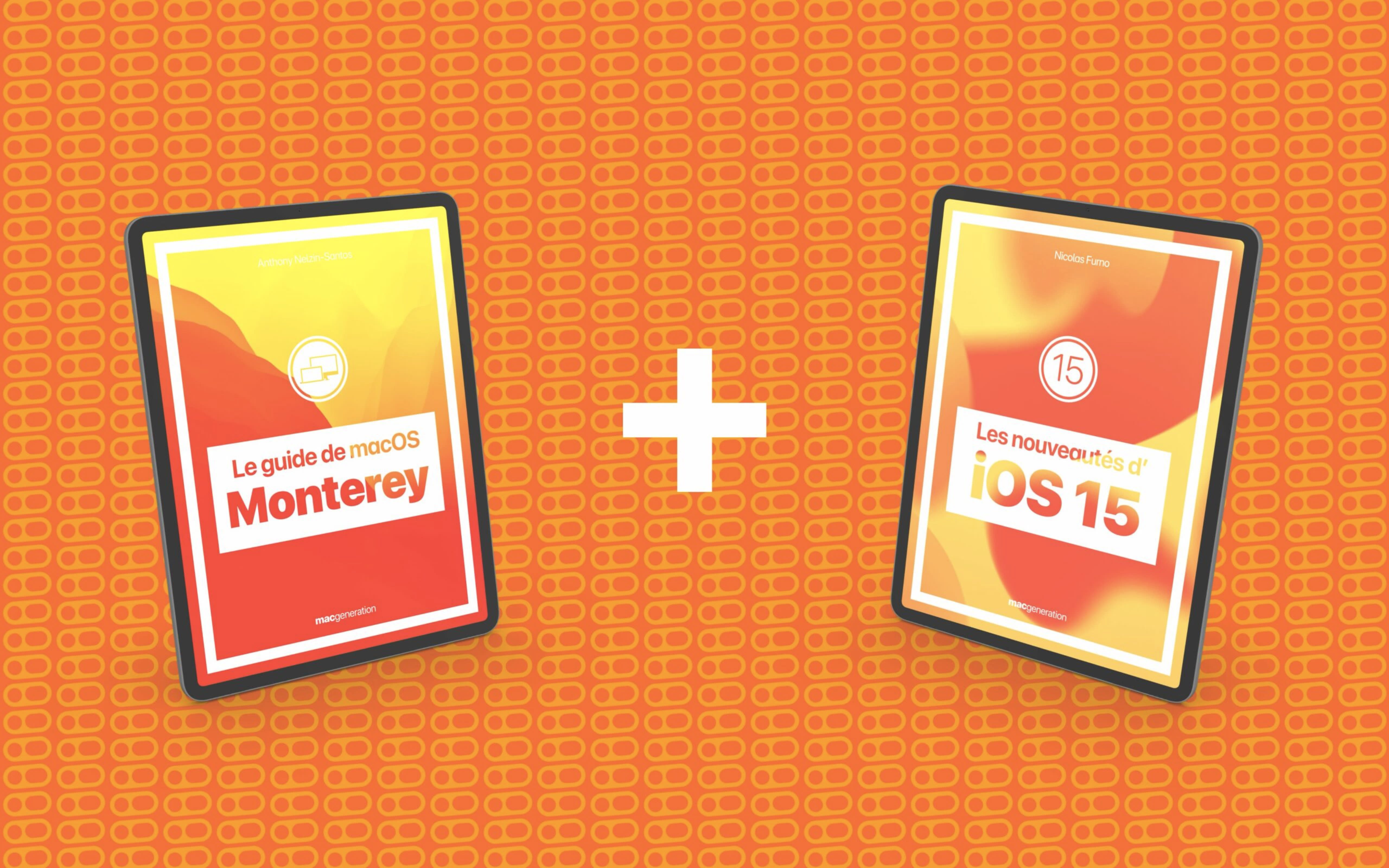 The guide to macOS Monterey will be available for download on the day the operating system is released. And if you have an iPhone or an iPad running iOS 15, we offer you the pack including The guide to macOS Monterey + What's new in iOS 15 at the reduced price of 12,99 €.
When The guide to macOS Monterey will be available, anyone who has already pre-ordered the pack can download it by following the link provided in the first email sent after purchasing the pack. You don't need to redeem anything! If you have any concern, please do not hesitate to contact us with this form.
👉 Pre-order The guide to macOS Monterey
👉 The pack The guide to macOS Monterey + What's new in iOS 15
.