President of Amnesty International France, Cecile Coudriou insisted, in a chat with readers of the World, on the need to watch over the most vulnerable during the health crisis. This human rights defender also warns states against the temptations to monitor populations and authoritarian abuses.
Read also
Coronavirus: the risk is to enter "a new era of invasive digital surveillance"
Otter paradise: What are Amnesty's main concerns regarding this unique crisis? What do you watch the most?
Our general concern is to ensure that respect for human rights is at the heart of the response to the health crisis, in France and elsewhere in the world. Obviously, this implies first of all the right to health and access to care for all, without exception. And this is why we are particularly vigilant on the issue of discrimination.
We consider that States must pay particular attention to the most vulnerable, that is to say people who cannot be confined because they are on the street (migrants, refugees, homeless or in makeshift camps). But also people who are more at risk during confinement, such as victims of domestic or conjugal violence.
Furthermore, we call on all states to avoid any form of authoritarianism and excessive restriction of freedoms, because the risk is increased in the event of a state of health emergency.
Aleck: Amnesty working on the impact of the epidemic and containment on LGBT people?
This is absolutely necessary because unfortunately in times of crisis discrimination and persecution against minorities worsens. We have documented, for example, violations of the rights of LGBT + people in the Philippines (public humiliations of supposedly gay people), in Hungary (bill to challenge the right for transgender people to change their marital status), in Madagascar ( imprisonment of a young lesbian woman).
In France, we have made a request to the government to strengthen the protection of LGBT + people, who are victims of homophobic violence within their families, or even kicked out. As with women and children who are victims of violence, it is urgent to respond to their situation, even more during this period of confinement.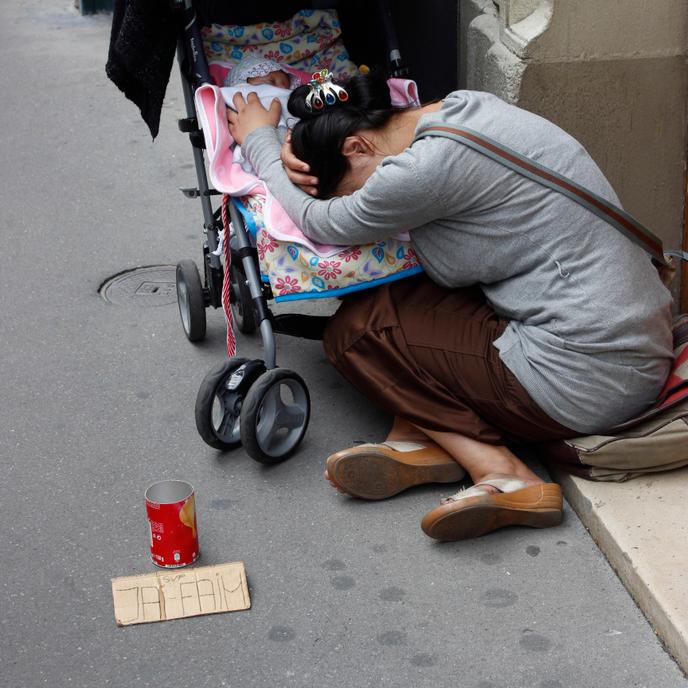 Caecus: What do you think of the Covid geolocation application? Is it an open door to monitoring and filing individuals, bordering on respect for human rights?
There is no reason to justify mass surveillance and the storage of data which might subsequently be used for other purposes. The Stop Covid application was presented, not as a geolocation application, but as a system based on the use of Bluetooth which precisely avoids this risk. For now, the government also says it will only be used on the basis of consent. Above all, the notion of consent should not be misused, if this became a condition for breaking out of confinement, for example.
If a surveillance system were to become individual, then new legislation would have to be used to provide a legal framework for its use. And this could only be for a limited period, with sufficient legal control to be sure that the principle of proportionality / necessity continues to be respected, as well as the possibility of appeal.
Read also
Against the coronavirus, the immense challenges and the unknowns of mobile "contact tracking" applications
Polo: Do ​​you think that freedom of expression is preserved despite the state of health emergency? We have seen "whistleblowers" locked up in China, for example.
The case of China is quite emblematic. Li Wenliang, the doctor who wanted to raise the alarm, was arrested and threatened. He then unfortunately lost his life when he returned to work at his hospital in Wuhan. It is obvious that China is not telling the truth about the figures in an attempt to preserve its image. Russia has adopted the same method of controlling information.
In Africa, for example in Niger, a journalist has been accused of disseminating data which could disturb public order, and this illustrates authoritarian abuses and restrictions on freedom of expression which the pandemic cannot justify.
Article reserved for our subscribers

Read also
Civil liberties put to the test by the coronavirus
Cynthia: People living in slums in Lille have received tickets of € 138 for lack of certification, at the start of confinement. How to find € 138 when you have nothing to feed your children?
The health crisis is worsening not only inequalities, but all the human rights violations to which the most vulnerable are already subject. We have alerted the government with other associations to the need to respond quickly to the situation faced by people living in slums, and therefore cannot comply with containment measures, or even hygiene, since sometimes access to water is very difficult.
In addition, we also expressed our concerns about the way in which volunteers are sometimes treated by the authorities, when they help people in very precarious situations, notably migrants and refugees. We asked that they no longer be verbalized, and that they be allowed to continue their work of solidarity and support for the most disadvantaged. We must not forget that they are the ones who do the work that the State should do!
Olive73: How can citizens be sure to regain their fundamental freedoms after confinement?
Recent history has unfortunately proved that provisions introduced in exceptional circumstances risked being overturned in ordinary law. This is particularly the case for the state of emergency linked to the terrorist threat. There is a great temptation, even in a country that claims to be democratic, to use data for other purposes. Amnesty International is resolutely opposed to any form of mass surveillance, which is, moreover, prohibited by international law.
Citizens are sometimes ready to give up certain freedoms in the name of security, but we believe it is essential to recall the need for a balance between respect for fundamental freedoms and that of guaranteeing security for all citizens.
Read also
"Our confined lives": our reading tips, movies, online exhibitions for the evening
Isa: What is Amnesty doing to protect the rights of women? I read that Poland wanted to question abortion.
What is happening in Poland sadly illustrates that some leaders are taking advantage of the crisis to further attack human rights. Fortunately, Polish citizens and solidarity activists such as those of Amnesty International were able to mobilize, even in this period of health crisis, to prevent the adoption of two bills: on the one hand, a restriction of the right to abortion and, on the other hand, sex education.
These bills are unfortunately not definitively buried, but it is a first victory, we were able at least to prevent them from being adopted in a hurry by taking advantage of the pandemic.
Furthermore, in general, women can be even more threatened with violence during the confinement period, and that is why our organization has called on all states to take specific measures to protect them, for example by proposing accommodation solutions and having access to justice as quickly as possible. France has just taken steps in this direction, and we continue to make similar requests regarding LGBT + children and young people.