Today, Saturday, Dr. Khaled Abdel Ghaffar, Minister of Health and Population, visited Quesna Central Hospital in Menoufia Governorate, as part of his follow-up to the repercussions of the assault on members of the nursing staff and hospital workers.
Dr. Hossam Abdel Ghaffar, the official spokesman for the Ministry of Health and Population, stated that the minister met the medical team at the hospital, spoke with the nursing staff and listened to the details of the incident.
He stressed that the transgression against medical teams and workers in health facilities, while performing their work duties, is completely unacceptable, stressing that no infringement on medical teams will be allowed, and that he will do his utmost to preserve their rights.
Abdel Ghaffar added that the minister confirmed that all measures were taken in accordance with the law, and that the state preserves the rights of its children and will not allow anyone to harm the dignity of any member of the medical teams, noting that the House of Representatives is in the process of issuing a medical liability law, which will contribute to establishing clear rules for dealing with teams. medical, and the protection of patients' rights.
He pointed out that the minister expressed his appreciation to the team Quesna Hospital Nursing Staff For their efforts in serving patients with sincerity and dedication, despite the large visits to the hospital, praising their keenness to continue to perform their work tasks to the fullest extent during and after the occurrence of the incident, saying: "Do not let these individual incidents undermine your resolve and your eagerness to serve the Egyptian patient."
He noted that the minister assured the hospital's nursing team that he is closely following the details of the incident since its occurrence, the measures taken, as well as the ongoing investigations in this regard, stressing the ministry's keenness to protect their rights.
Abdul Ghaffar added that the minister was keen to inspect the various departments of the hospital to follow up on the progress of work and to be assured of the availability of all medical services for citizens who frequent the hospital. About the level of medical services provided to them in the hospital.
It is noteworthy that immediately after the incident occurred, the Minister instructed the Undersecretary in the Menoufia Governorate to go to the hospital, prepare a detailed report on the incident, its causes and circumstances, and take legal measures in this regard.
Tour of the Minister of Health in Quesna Hospital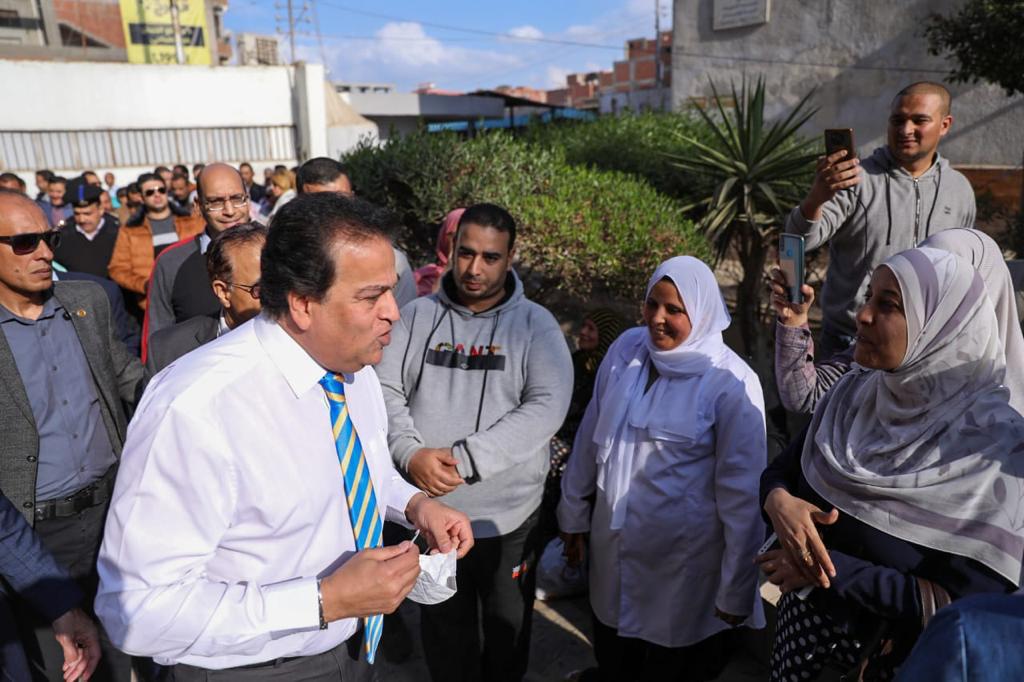 The Minister of Health during his tour of Quesna Hospital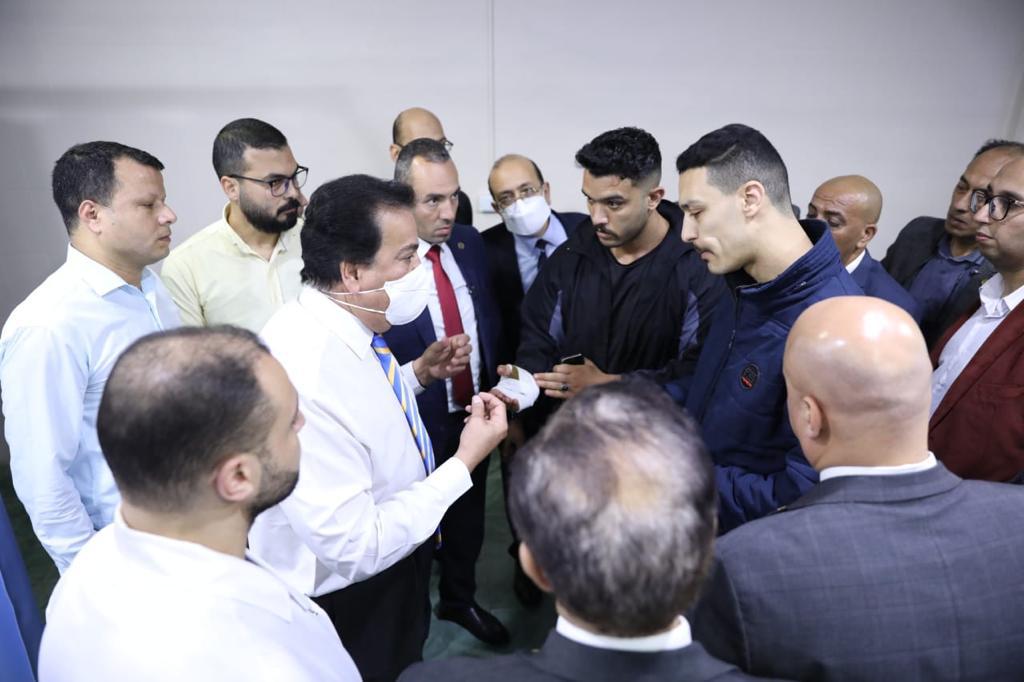 The Minister of Health during his tour of Quesna Hospital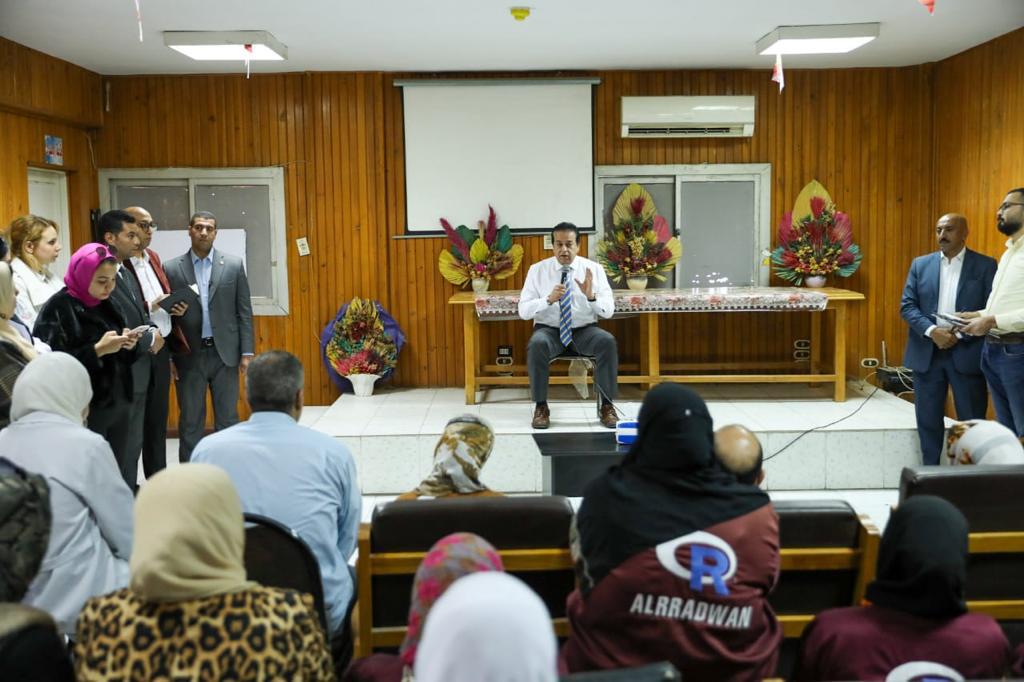 The Minister of Health speaks to the medical staff at Quesna Hospital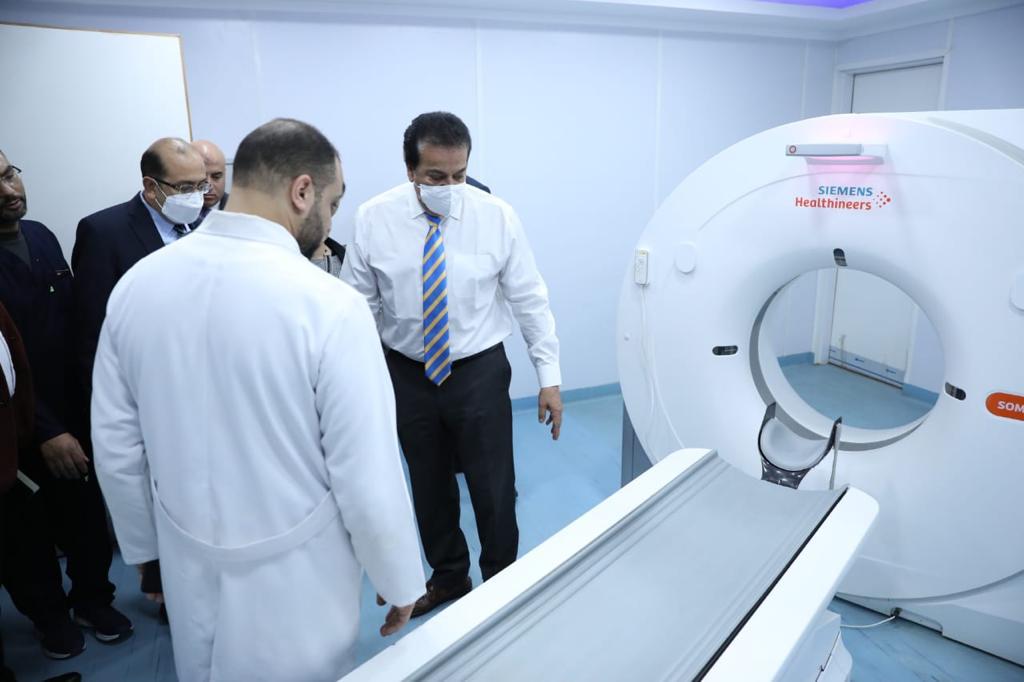 The Minister of Health inspects the medical equipment at Quesna Hospital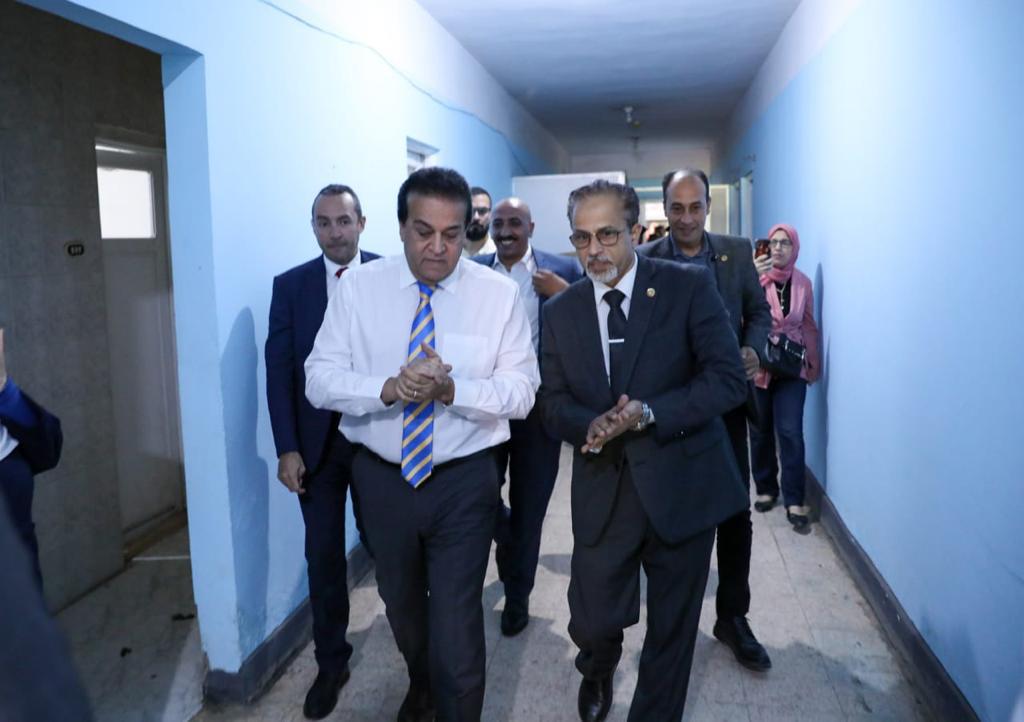 The Minister of Health visits Quesna Hospital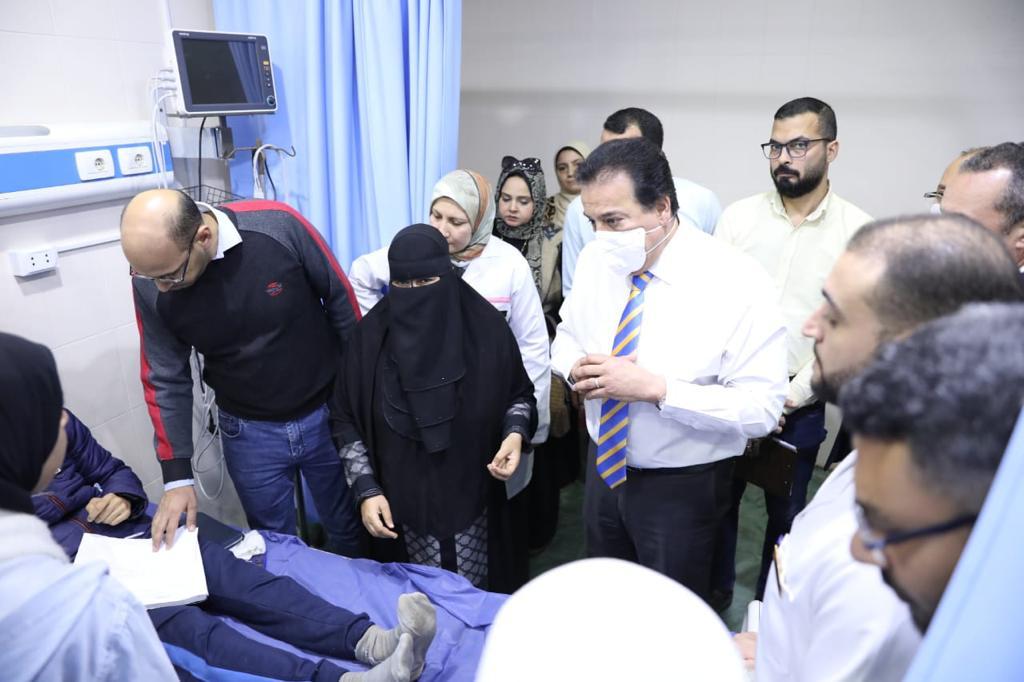 The Minister of Health visits Quesna Hospital