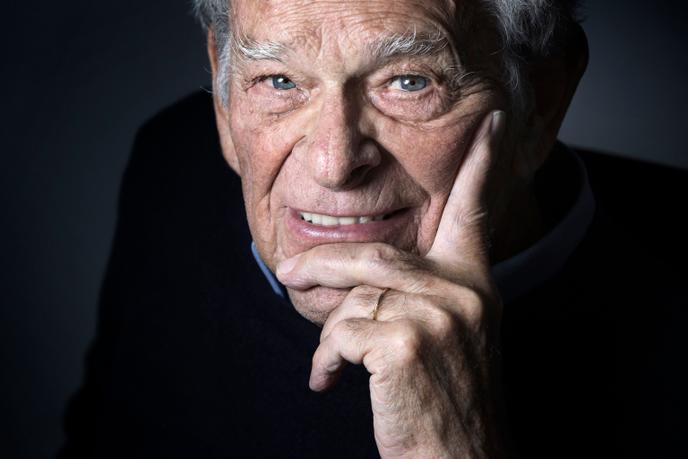 At the end of the morning of Tuesday, May 26, nothing will prevent the sale of the "New Literary Magazine". At the end of a central Social and Economic Committee (CSE) supposed to be held from 9:30 a.m., Claude Perdriel (Sophia Publications) will be able to sell the monthly to his competitor "Read", property of Jean-Jacques Augier and Stéphane Chabenat (Culture and Education Media Edition). At the end of March, the 93-year-old press boss hardly doubted the outcome of this procedure. "I gave my word of honor, and I never go back on my word", he had launched to the elected officials who still hoped to formulate an opinion, as it is their right, on this sale.
"Two months before the end of the information-consultation, he told us that he was denying the procedure", sums up a chosen, bitter. "They want to melt "The New Literary Magazine" in "Read", and create "Read – The Literary Magazine" : a real fruit salad ", regrets another interlocutor, for whom the two editorial lines, which are too different ("Reading" is aimed at the general public, when "The New Literary Magazine" targets a more intellectual readership) will never add up. We are talking about a sale for a symbolic euro, Claude Perdriel retaining the debts of the magazine, which claims a circulation in France paid for nearly 21,000 monthly copies in 2019 (- 22.64% compared to 2018). In his entourage, however, we refuse to comment on the sale price.
Everything has been done to convince Mr. Perdriel to reconsider his decision. On March 5, writers, academics, artists and other book professionals (Annie Ernaux, Marc Lambron, Sabine Wespieser, Jonathan Littell, Lydie Salvayre, Tristan Garcia, etc.) sent her a letter, expressing their amazement at the imminent disappearance of"A title as old, precious and emblematic as "The Literary Magazine" ", born in 1966 and renamed "New Literary Magazine" when the title was re-launched in late 2017.
On April 30, it was the turn of the nine employees of the weekly to sign an open letter to their shareholders, current and future, asking them to "Freeze the situation as it stands, and resume dialogue when the situation allows". Constituted as a company of editors, they indeed set out to work out an alternative project and set out in search of investors. The health crisis and the ensuing confinement, then the gloomy economic outlook, however, did little to help them.
You have 43.69% of this article to read. The suite is reserved for subscribers.