Japanese car enthusiasts will surely remember the original Mitsubishi Airtrek. This was the name of the first generation Outlander for the domestic market – these cars were produced from 2001 to 2008, and most of all the powerful turbo versions with a characteristic body kit were remembered. But soon the Airtrek name will go to a completely different car. More precisely – an electric car.
Japanese Mitsubishi Airtrek of the first generation
Images of the prototype were published by the Chinese joint venture GAC Mitsubishi Motors, which will produce the new Mitsubishi Airtrek electric SUV. In fact, the GAC started producing rechargeable hybrids and electric vehicles for Mitsubishi called Eupheme three years ago. These cars were no different from the original GAC models (even the emblems were "native"), but were sold through the Mitsubishi dealer network and were officially included in the statistics of the Japanese brand in order to collect the necessary share of "electrified" cars (it is needed for reporting to the Chinese government). A kind of Chinese life hack.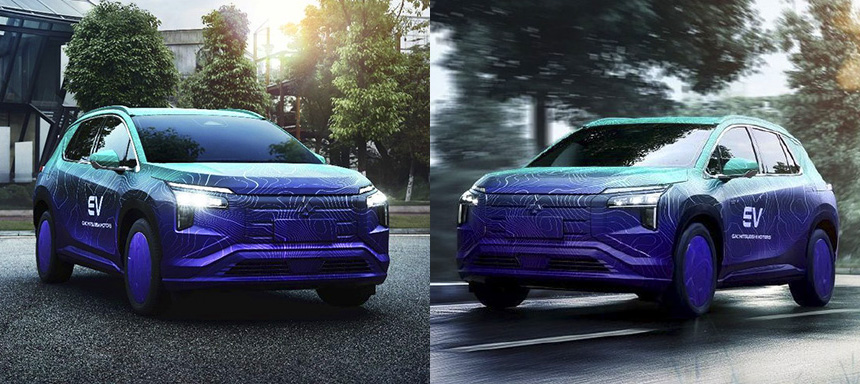 The new Mitsubishi Airtrek will carry the logos with three diamonds, although in fact it is a redesigned SUV. Aion V, which debuted a year ago and is positioned in the local market as an expensive and advanced model (the Aion brand belongs to the GAC concern). In terms of size, this is an analogue of the Mitsubishi Eclipse Cross: the length of the Aion V model is 4586 mm, and the price is from 28 thousand dollars.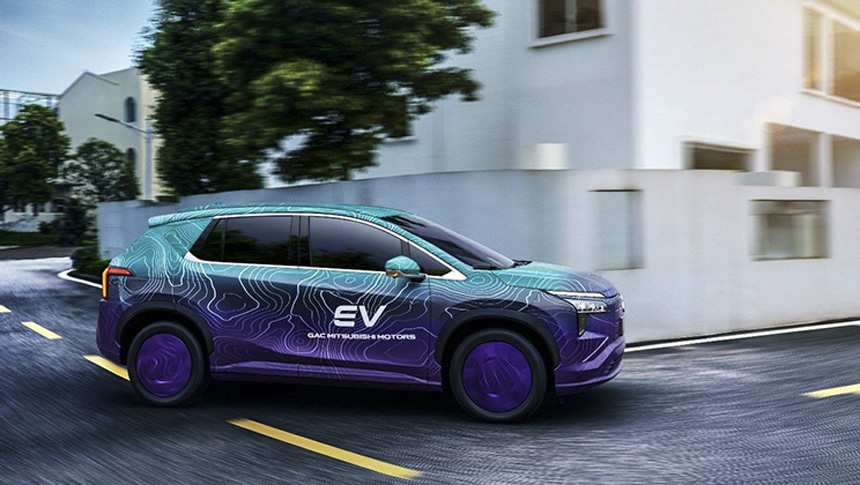 Judging by the pictures of the camouflaged prototype, Mitsubishi Airtrek will differ from the Chinese donor with new lighting equipment and bumpers. It is possible that the changes will also affect the interior. But the electrical engineering will definitely not change: Airtrek will have the same single electric motor with a return of 184 hp. and 350 Nm. The maximum mileage on a single charge is 600 km in the NEDC cycle. By the way, the promised all-wheel drive version of the Aion V model has not yet appeared.
According to preliminary information, the premiere of the Mitsubishi Airtrek electric SUV will take place at the Chongqing Motor Show, which will open on June 12. But outside of China, this model is unlikely to appear.
.