Sometimes Apple listens to its users and goes back, even if it takes a while (like the "trash" Mac Pro or the butterfly keyboard). We did not have to wait too long to see the manufacturer change the time selectors again. Under iOS 14, Apple had changed them, they took the form of a simple numeric keypad. While still retaining the ability to "spin" the numbers, but the effect was much less visual and intuitive.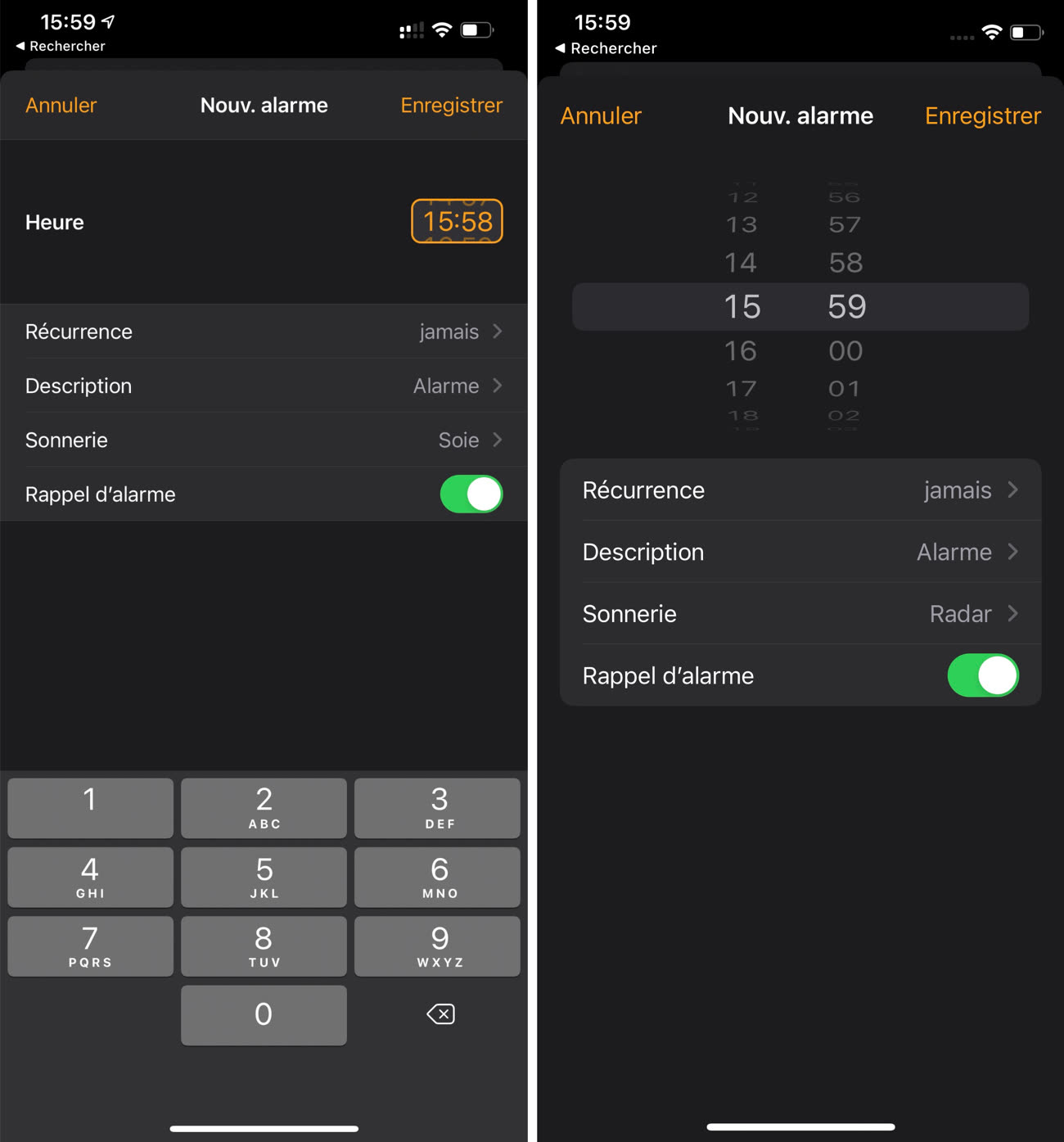 iOS 15 brings up to date the "barrels" – which had not quite disappeared in the operating system, they remained present in the tab Timer of the Clock app for example – with the little haptic feedback that goes well. But let fans of the digital keyboard rest assured, it is still possible to use it: just tap the selector to make it go up. The best of both worlds, in a way.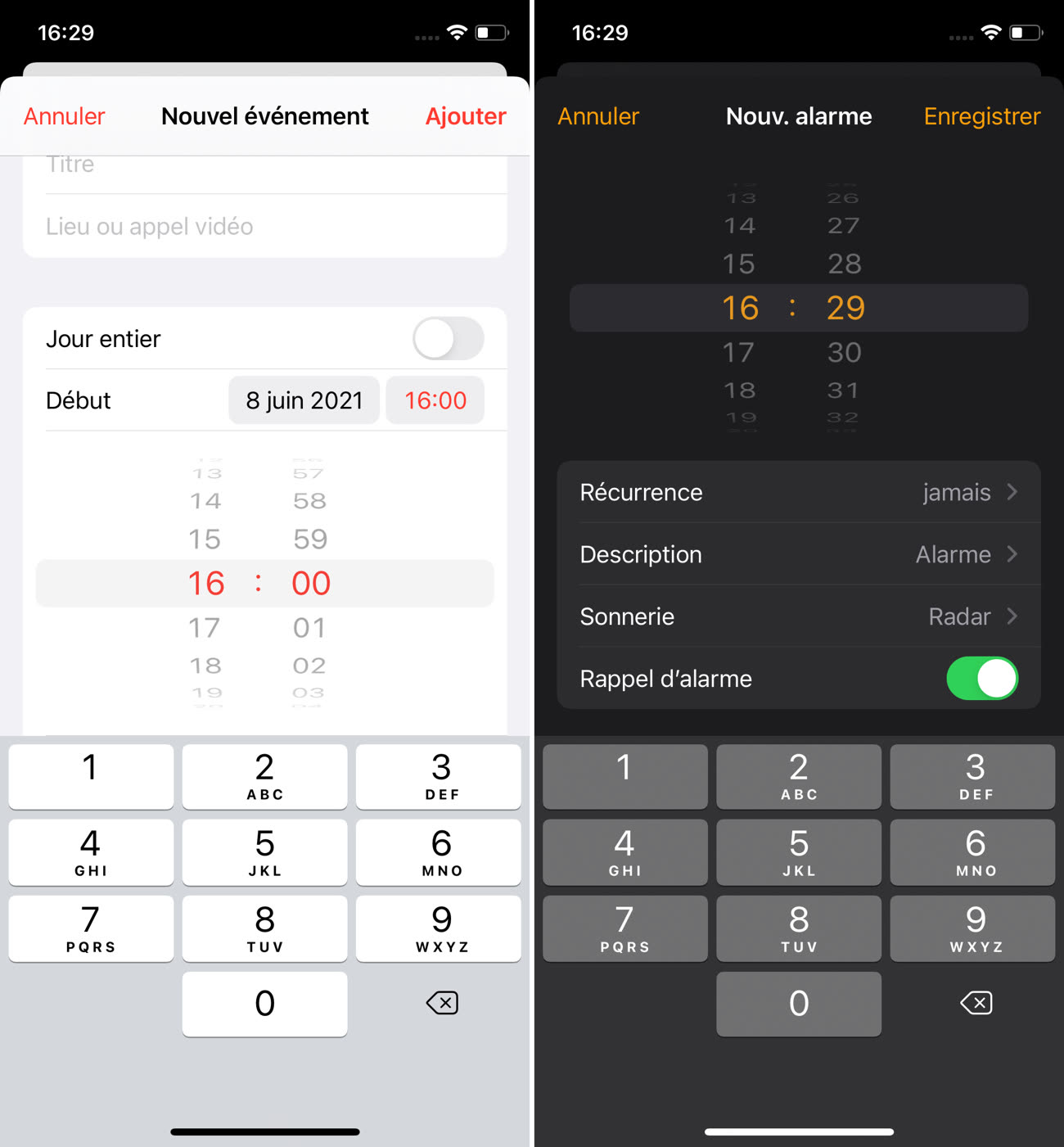 It all makes so much better and it's so much easier and more convenient for everyone, just for that (and Weather app), it deserves to update on iOS 15.
.