Updated:
Keep

Neither anonymous, nor flamenco. The drawing of '
Study of Faun Carrying a Sack'that the Royal Academy of Fine Arts of San Fernando kept among its funds was possibly made by Jose de Ribera (1591-1652). The Museum's curator of drawings, Ascensión Ciruelos, has attributed this new work to 'El Españoleto' after identifying the character portrayed with the faun carrying a wineskin in the painting 'Silenus drunk', dated 1626, and with the stamp of the same theme of the year 1628.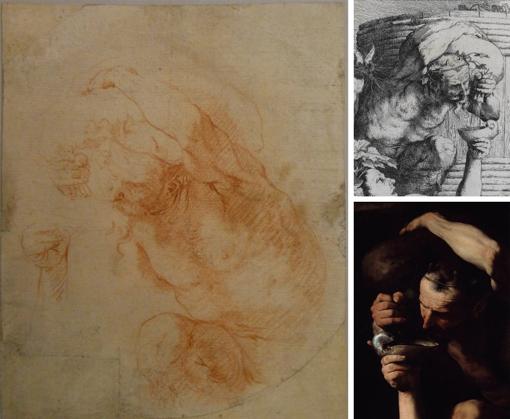 "Attributions in drawing are always difficult," admits Ciruelos, but there are many paths that have led him to this attribution, which is "in line with the opinions of other experts." Since the exhibition that housed the
.