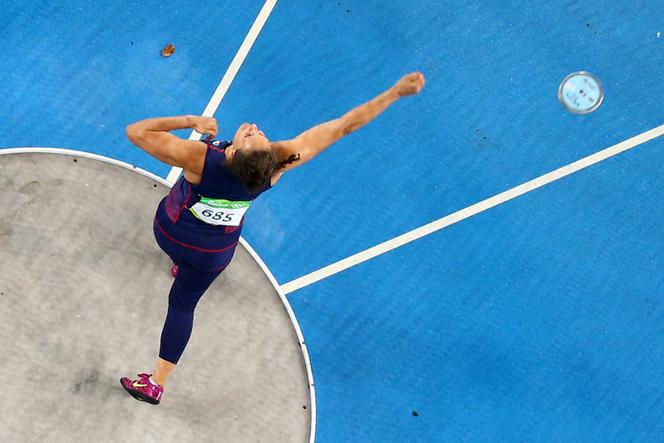 Will athletes from all over the world come together in Tokyo from July 23 to August 8? Already postponed for one year because of the Covid-19 pandemic, the 27e The Olympic Games (Olympics) are always under the threat of an unpredictable virus that is insensitive to the years of effort and training of the athletes.
In recent weeks, conflicting news has blown hot and cold over the organization of the event. An article from the British daily The Times – citing a source inside the ruling coalition in Japan – evoked, on January 21, a cancellation and a new candidacy for 2032. The news was quickly denied by the International Olympic Committee and by the Japanese authorities.
Read the decryption:
Questions grow about the Tokyo Olympics
There remains uncertainty for the athletes. The world questioned six French sportswomen and sportsmen about these incessant turnarounds and the preparation difficulties they have caused: fencer Enzo Lefort, karateka Steven Da Costa, discus thrower Mélina Robert-Michon, rugby player to VII Marvin O'Connor, the navigator Camille Lecointre and the trampolinist Léa Labrousse.
All adopt the same strategy, "The only one possible" in the eyes of Enzo Lefort, Olympic vice-champion in team foil in 2016: to detach as much as possible from the flow of information and to act as if the Tokyo edition was certain.
"I am assuming that the Olympics will take place this summer"
"I admit that I watch without looking at the articles. We realize that something is said and then contradicts ten minutes later. It's wasting energy for nothing. I assume that they will take place this summer ", asserts Mélina Robert-Michon, in the running for a sixth participation in the Olympics.
Same tone with Steven Da Costa, the only tricolor karateka already qualified for Tokyo: "I don't pay attention to it. Don't want to torture my mind. For me it will happen and I hope I am right. " Camille Lecointre, specialist in the 470 double-handed dinghy, follows the same current: "Without falling into denial, you have to keep moving forward and keep your goal. If I don't have that, I stay at home. "
The 2016 bronze medalist nevertheless concedes moral weariness in the face of so much contradictory information. "My level of worry varies depending on what I can read or hear. This winter, I had the impression that the Games were getting closer, that it was palpable. In recent weeks, the news has been less good, and this heightens concerns. "
You have 67.68% of this article left to read. The rest is for subscribers only.