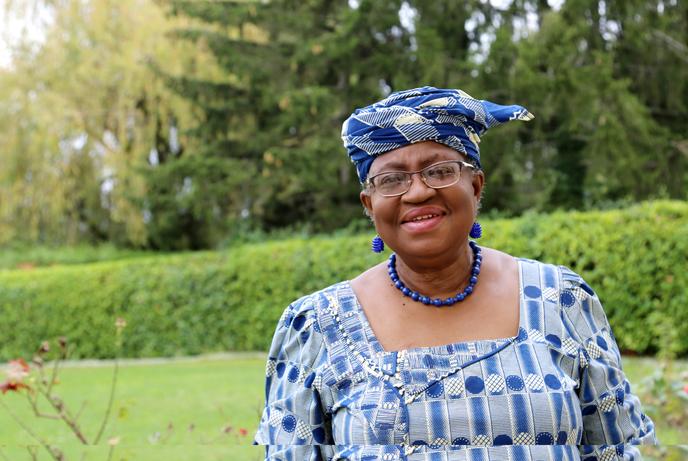 The World Trade Organization (WTO) is sinking into crisis. The United States refused, Wednesday, October 29, to support the nomination of Nigerian Ngozi Okonjo-Iweala as head of the Geneva-based organization, against the advice of a majority of member countries. During a meeting bringing together the various heads of delegation, Richard Walker, in charge of the appointment process, nevertheless affirmed that Mr.me Okonjo-Iweala "Had clearly received the most support in the last round (…) in all regions and whatever the level of development of the countries ".
For almost two months, consultations were held to decide between the eight candidates, on the basis of consensus. In the third and final round, Nigeria received support from Japan, the European Union and many developing countries, particularly in Africa, for a total of 105 to 110 out of 164 countries.
As the American elections approach
But a few minutes after the announcement of the outcome of the consultations, a dramatic turn of events: the United States announced that they would continue to support the South Korean candidate Yoo Myung-hee, the other co-finalist. "Everyone was surprised because Washington had never so clearly displayed its support for the South Korean candidate," explains a participant in Wednesday's meeting. The United States denounced an appointment process "Lacking in credibility and transparency", before highlighting the skills of the South Korean candidate. Of the 27 delegations that spoke at this meeting, only the United States opposed the final outcome. South Korea did not even speak up to defend its candidate or announce its withdrawal.
Several hypotheses were circulating on Thursday in Geneva to explain this American blockage. The main one is the approach of the American elections. Since his 2016 election campaign, Donald Trump has threatened to leave the organization, which he accuses of favoring developing countries, especially China. The green light for the appointment of Ngozi Okonjo-Iweala could have been interpreted as tacit support for the WTO, at odds with his statements. The Nigerian candidate was also confident about her chances of victory… after the presidential elections in early November.
"Very honored to have been declared the candidate with the widest support among the members" of the institution, she wrote on Twitter on Thursday, before adding: "We are taking the next step on November 9, despite the hitches. " If nominated, she would be the first woman and the first African to lead the WTO. The general council of the organization must meet on this date to approve the choice of the future general manager. In case of disagreement, an election could be organized. It would be a first. "But a vote at the WTO is nitroglycerin, explains a European diplomatic source, the WTO has always worked on consensus. "
You have 30.15% of this article left to read. The rest is for subscribers only.