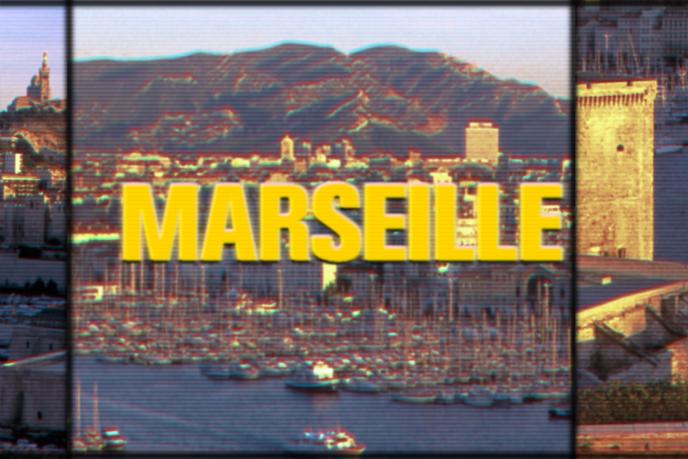 Previously … In the 7th sector, the left fails to unite, much to the delight of the national rally, which conquered it in 2014.
"He looks like Robert Conrad in Mysteries of the West, You can not find ? " The photo of Benoît Payan, candidate of the Printemps Marseille in the 2nd sector of Marseille, pasted on one of the windows of the electoral office, has its effect. Is it the thin tie on a white shirt that the socialist departmental advisor wears? Lagoon blue eyes? This Saturday, February 15, more than a hundred people inaugurate the premises, on the ground floor of a decrepit Haussmannian building.
The pop shades chosen by Printemps Marseille for its communication are trying to add pep to the greyness of the neighborhood, and each newcomer is invited to draw a scarf in baskets that circulate. Pink, green, red or purple… colors symbols of this unprecedented union on the left where environmentalists, "rebellious", socialists, communists and citizens mobilized against the outgoing LR municipality are trying to merge their ambitions.
Pierre-Marie Ganozzi wears his red scarf tied around his arm. "The difficulty is that there are many of us. Each step is long, but it's progressing. I do not think that worries the voters. On the contrary, they are happy to see us all still united ", tries to convince this former departmental secretary of the FSU. Pioneer of the fights against the school policy of the mayor Jean-Claude Gaudin, this professor of history-geography was candidate. But one month before the first round, only the head of the list were designated. And he still doesn't know in which sector the "Spring parliament" the ship. "The second would be nice. Schools here is a terrible matter, " he said. The same day, his wish will be granted.
On the verge of breaking
Nubuck sneakers, blue turtleneck on jeans, Benoît Payan only kept the jacket of the suit he wears during the week. The chairman of the socialist group on the city council slaps kisses, greets the friends and, when he imagines himself observed, hides his mouth with his hand, like a football coach, worried to see his secret instructions revealed. In December, the rising value of the PS Marseille, 42 years, was close to the break. The large rally he had, along with a few others, conceptualized to wrest the city from the right gave him serious headaches. Europe Ecology-The Greens (EELV) had slammed the door. Insubordinate France posed unacceptable conditions. Behind the scenes of Spring, some feared burnout. Others refused the leadership of this politic grown in the shadow of the socialist apparatus.