News tip The Witcher Monster Slayer, tips and guide to get started in mobile RPG
After a chaotic launch yesterday, The Witcher: Monster Slayer is available and playable on iOS and Android. The Pokémon Go-like in the Witcher universe stands out for its storyline, its depth of gameplay and we explain the basics to you below.
Announced almost a year ago to everyone's surprise, The Witcher : Monster Slayer landed yesterday on iOS and Android, despite some server problems when it is launched. The free-to-play franchise of CD Project but developed by Spokko, puts you in the shoes of your own witcher and lets you go on hunting monsters based on your actual location, just like a Pokémon GO.
But unlike his elder, Monster Slayer is not strictly limited to hunting monsters and enriched its gameplay with an RPG aspect traditional franchise The Witcher, with a story, a skill tree and possibilities to customize your character. In these next lines, we give you some keys to know how to start your adventure in the game.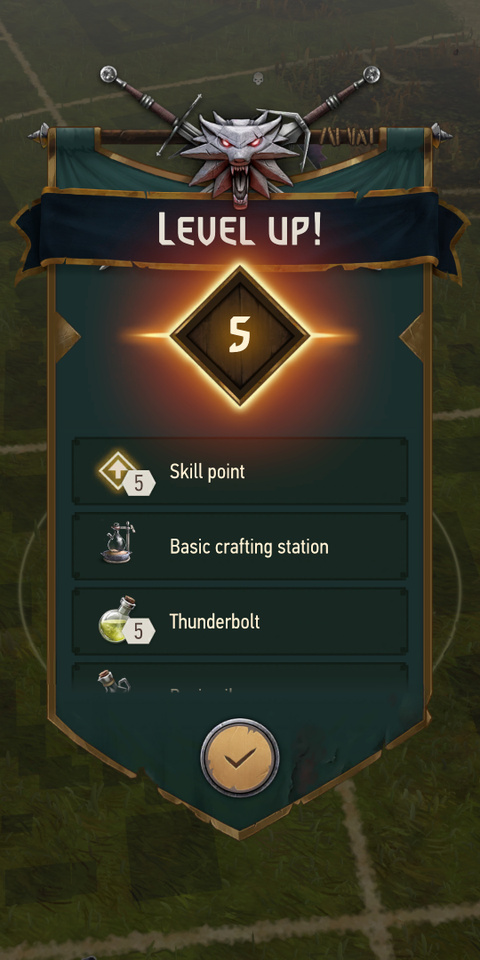 Le gameplay de The Witcher : Monster Slayer is composed around a hack'n'slash combat system, divided between fast and heavy attacks which will ask you to put more or less pressure on your touchscreen when you are in combat. The game opens with a tutorial teaching you the basics of these two types of attacks, but also the basics to ward off enemy attacks.
However, the tutorial in question does not tell you everything., especially when it comes to your Special Attack Gauge. This fills up as your attacks progress but, depending on what type of monster you're up against, you'll either need to resort to quick or heavy attacks to charge this gauge. Once completed, an automatic QTE is triggered asking you to hit the circle at the appropriate time to inflict maximum damage on your opponent.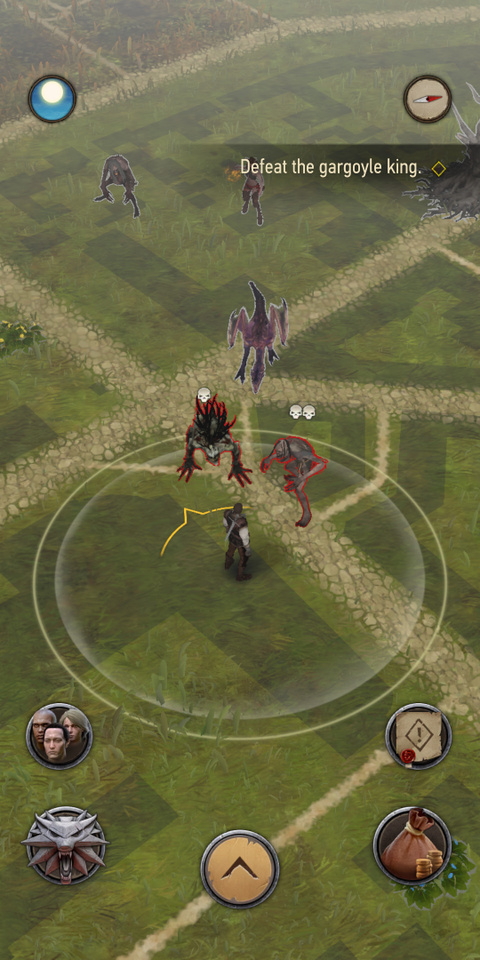 In Monster Slayer, the level of the monsters you will have to face is divided into three categories: easy, medium and difficult. While you will be able to beat an easy-level monster fairly quickly without any special tactics, medium and hard monsters will give you a lot more of a challenge. Represented by one or more skulls above their avatar, these creatures cannot be killed by simply chaining attacks, at least not at the start of the game.
Here, the timing between your attacks and your defense is vital. if you don't want to get killed too quickly by a monster that's a little too tough. Obtaining perfect timings during your parries is the only way to sufficiently protect your HP to be able to continue the fight and you will therefore have very little room for error. In addition to that, you can also use magic signs, although only one is usable at the start of the game.
On top of that, you will have the opportunity to concot potions, oils and other bombs, craftable using the different resources available on your card but also those you will get by killing monsters. They will allow you to obtain defense, attack or even HP bonuses..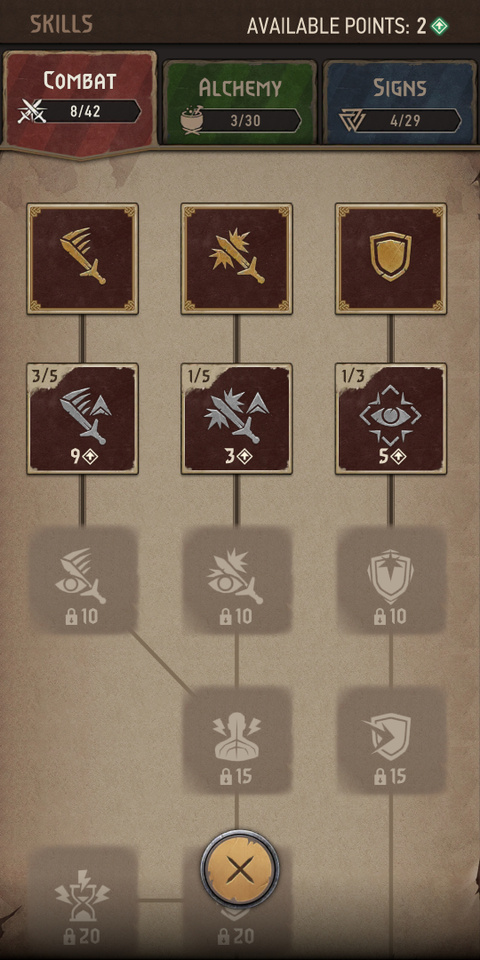 Although similar to Pokémon Go in many ways, The Witcher: Monster Slayer is distinguished by a progression system closer to the series of games from which it came. In addition to a scenario integrated into the gameplay of the game, you will have the opportunity to progress thanks to a skill tree divided into three sections: combat, alchemy and signs.
To increase these skills, the principle is simple: just face monsters and complete main story missions to improve your wizarding skills. Performing perfect counters or special attacks will also grant you experience bonuses, certainly little but not insignificant by accumulating them.
You also have in your menu a bestiary summarizing the monsters you meet during your travels in the game. For each type of monster, Killing a certain number will grant you a new skill point, so take each encounter as a good way to progress, no matter the level of the enemy creature.
To read also:The Witcher: Monster Slayer Complete Walkthrough Summary

Through daniwood, Writing jeuxvideo.com
MPTwitter