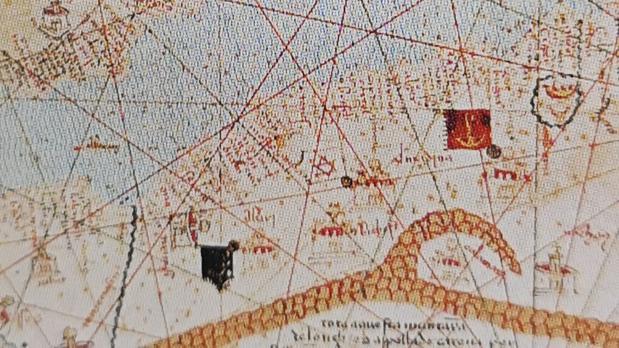 The Balearic Societat Civil entity, which presides over Tomeu Berga, has denounced these days a "serious incongruity" that "for many years remains in reference to the" World Map "of 1375 of the Mallorcan geographer and cartographer Cresques Abraham», in particular, that since At the beginning of the 19th century, this volume is known as «Catalan Atlas», based only on the fact that it is written in Catalan.
With that denomination of «Catalan Atlas», the most important and fundamental fact that «the" World Map "was carried out in the old Kingdom of Mallorca by the Mallorcan Jew Cresques Abraham, who was the greatest exponent of the so-called Mallorcan Cartographic School. In that context, it should be remembered that during the Middle Ages the Kingdom of Mallorca was also the most important center for the production of navigation charts throughout the Mediterranean.
From the Balearic Civil Society they emphasize that when today reference is made in a nominally inaccurate way to the «Catalan Atlas», it seems that «the" World Map "was made in Catalonia and also by a Catalan, or even that Mallorca is in Catalonia». In that sense, from that entity they ask themselves: «What would happen if the" World Map "were Swiss and was written in French, would it be the" French Atlas "? Or if it were an Austrian "World Map" and written in German, would it be the "German Atlas"? Surely the answer to both questions would be the same, that is, no ».
As the Mallorcan scholar Mateo Cañellas recalls, the «World Map» was an assignment of the Aragonese dynasty to the workshop of the Cresques island family to give to the then king of France, Carlos V. The «World Map» of Cresques, deposited since the fourteenth century in The Library of Paris, now the National Library of France, is a book that contains "several manuscript maps covering the entire world known to Europeans back then", which is why it constitutes "one of the most important cartographic works of the Middle Ages ».
For several centuries, references to that work only indicated that it was written in Catalan, not that it was a book created in Catalonia. Already in the nineteenth century, it was the Rosellonense catalanist Joseph Tastu (1787-1849) who called this volume for the first time as «Catalan Atlas». With that name has finally come to this day. «The Catalan pressure and the neglect of the institutions of the Balearic Islands have led to the hurtful situation that the" World Map "of Cresques is already part of the non-existent and imaginary" Catalan Countries "», regrets Cañellas. .