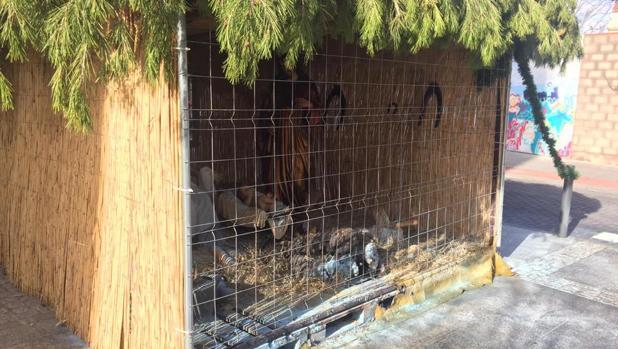 Some heartless have set fire to the nativity scene installed by the Town Hall in the town of Quintanar de la Orden, in Toledo. In a press release, the Popular Party has condemned the act of vandalism this morning, a fact that demonstrates "a clear lack of respect" for the "religious traditions and beliefs of a large part of the population of our municipality."
"In addition to a vandalism, it is a clearly intended offensive attack against religious freedom. We demand respect for freedom of belief as an essential pillar of our coexistence and of our democratic system protected by our Constitution, "they affirm.
According to PP, «Quintanar de la Orden is becoming the center of intolerance and division of our traditions with the permissiveness and applause of some. We regret the energetic and joint condemnation of other political groups, which are only dedicated to making toasts to the sun ». .