Stress, illness, high blood pressure: either your doctor can diagnose a lot of this, or you look at your smartwatch. Because more and more of the little companions measure your vital signs. But now the next opportunity is upon us.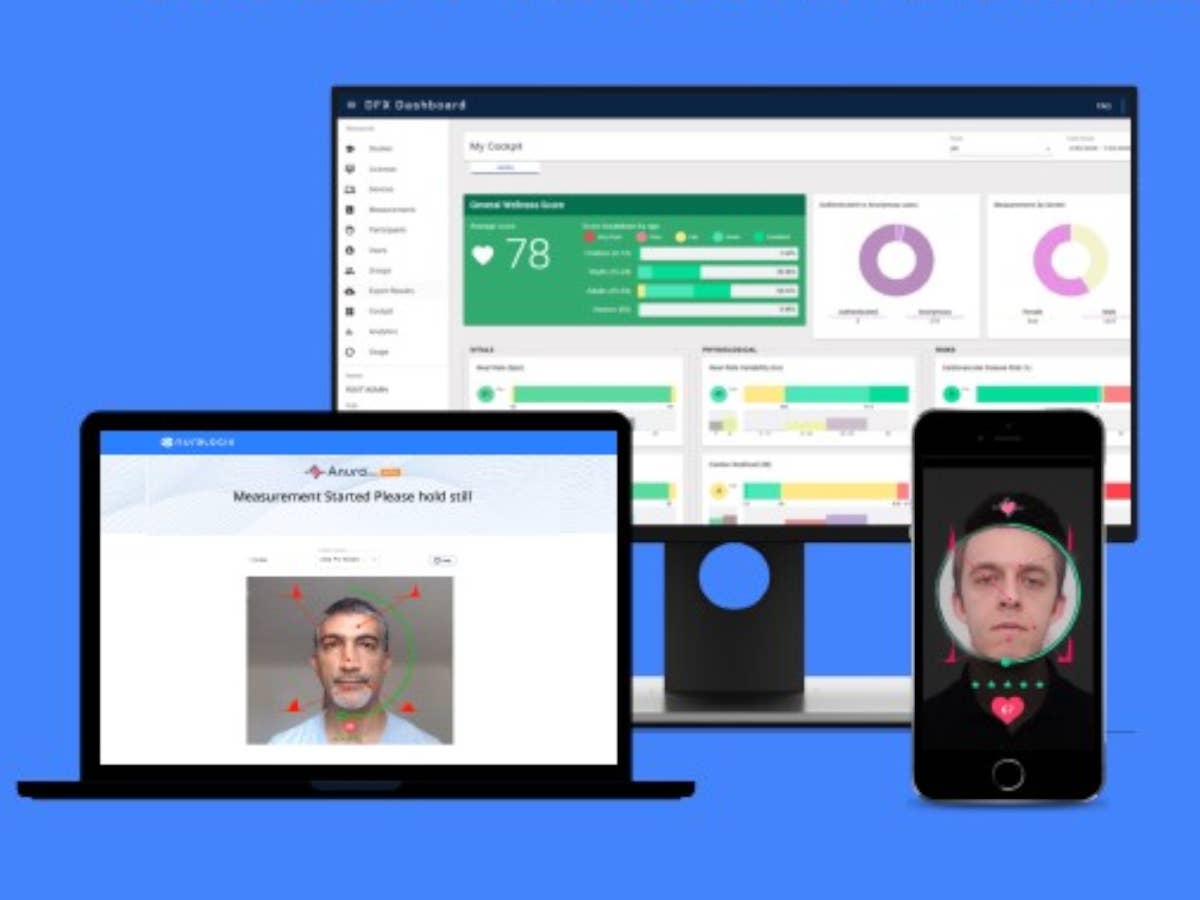 NuraLogix presented the Anura app at MWC 2023, which makes it possible to measure some health data using an AI face scan. Nuralogix specifies over 30 values. These include values ​​that are more likely to be expected, such as respiration and heart rate. But also the blood pressure is recognized and also how the heart rate variability is. The app can also detect cardiac workload. The following additional physical measurement points are also offered to you: body mass index, age of facial skin, waist-to-height ratio and body shape index.
Nuralogix Anura: Mental stress and risk assessment
But not only the physical data is available to the app. Mental parameters are also determined by the face scan. The app tells you how high your psychological stress index is, whether you are afraid or whether you are suffering from depression.
In terms of general risks, the app estimates the risk of cardiovascular disease, heart attack and stroke as well as metabolic risks, high blood pressure risk, type 2 diabetes risk, hypercholesterolemia risk and hypertriglyceridemia risk for you.
At the MWC 2023 we were able to face a scan and get information about data protection. Because a lot of the data from such a scan is explosive and should not fall into the wrong hands. But as NuraLogix assures us, all data only stays on the user's cell phone. No cloud storage or anything like that is done.
Easy to use and free scans
The function proved to be foolproof: you position your face in front of the camera like you would for a normal selfie. A frame shows you where to position it on the screen. Then the scan is initiated like a selfie and the measured values ​​can be read after 30 seconds. Clear color scales explain how healthy you are in the individual areas, together with a percentage display.
Of course, the app does not replace a visit to the doctor, but it can trigger it and is a quick insight into your own health. According to Nuralogix, the first five scans are free and applicable to everyone. If you want more, you have to access the professional version of the app.