She believes that women need a lot of space in order to discuss their topics more boldly, and that cinema is the only outlet for doing so. She is not afraid of criticism and says what she likes without offending anyone. Rather, she is loved by everyone. She is waiting for the screening of her new movie "Today is a beautiful day" about marital rape, which she spoke to Al Arabiya. Net about his scenes, about her participation as a jury member in film festivals, and other details about her absence from the scene for a while.
Where are you from acting and the reason for your absence?
I was absent from drama only last year, but for a long time I have not found what I am looking forward to, cinematically and on television. There are topics that are more suitable for television because they require a large screen space, but I have a movie that I finished filming entitled "Today is a beautiful day" with director Nevin Shalaby, and it is the first movie She has long since directed a large number of short films, produced by director Sherif Mandour.
Tell us about it and its details?
The film is a social one that deals with the issue of marital rape, which is an issue that has been raised strongly, but we have been preparing for the film for two years because the issue is important and many women suffer from it in our societies, and when the woman goes to report it, she is told that the law does not criminalize the husband, and the truth is that when I read the script I collapsed a lot, and I was told The writer said that the film touched me a lot and affected me, and I hope that strict laws against marital rape will be put in place, because the man thinks that as long as he marries the woman, she has become his property and does what he likes.
How do you choose your artwork?
It is very important for me to love the role, and for the script to be tight and attached to it, otherwise I will not be able to master it, rather it separates me from the story and production and introduces a new character, but in the end we are subject to specific dramatic forms with different incidents, the important thing is how to deal with it dramatic, and I must fall In love with the story and the script, in order to take the step of participating in a work, such as the movie "Caliber", I participated as a guest of honor with four scenes just because I loved the role and the work touched me, and I love the work of director Karim El-Shennawy, and since the movie "Diesel" unfortunately I have not found a cinematic project Complete with the exception of the movie "Today is a beautiful day" because its story provoked me a lot.
It also differentiates with me that it is cinematic or television, and does not belong to an individual or group tournament, and I think that I am bold in my choices, and art in general requires a degree of daring.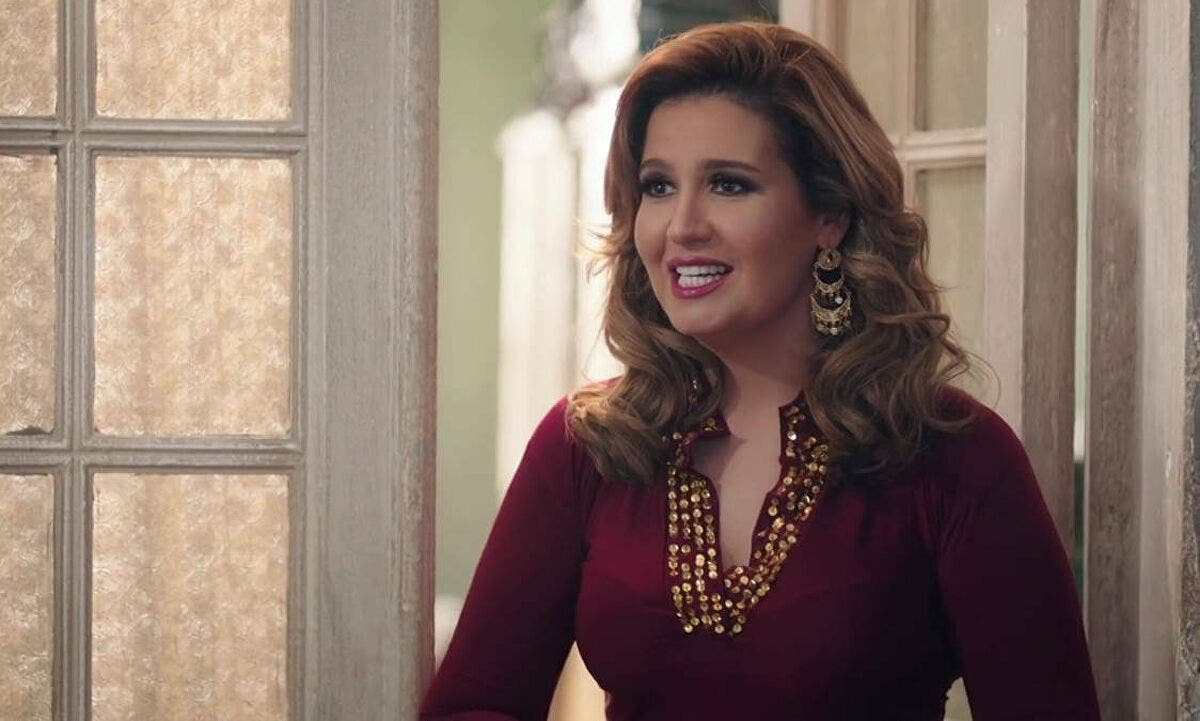 here is a shiha
You recently participated as a jury member in the Aswan Women's Film Festival.. How was this experience?
It is the fourth time for me to participate as a jury member, the first was in the Alexandria Festival in 2014, then in the Catholic Festival, the Cairo Film Festival, and finally the Aswan Festival, who contacted me to be on the short film jury, and it was a great honor for me.
I like to participate in juries at festivals, it is fun, as we watch many films, and during this there is an exchange of different cultures and cinematic viewpoints, which I love because we all share the language of cinema, but we are different in cultures, which is very important, as I watched good films. It deals with contemporary issues that have occurred in the last two years such as social distancing, diseases and epidemics, marital violence and harassment. The winner was not easy, but we did not disagree and agreed on it.
Was there any benefit from participating technically in these committees?
Certainly, I have benefited from watching films that can only be seen in festivals, where I get to know different cultures and new personalities working in the cinema. The concerns are almost the same, and in my viewing, I do not prefer one element at the expense of the other. The film, such as the soundtrack, script, rhythm, photography, montage, and I do not see that there is a difference between Egyptian and foreign films, as we have good representation, although the Egyptian films that participate in festivals are no longer as many as they were before, due to the control of films More commercial films are on the scene. We need more artistic films, and this does not mean that they should not be mass-produced. I see that independent cinema is the one that has produced films in recent years that are able to participate in major festivals.
What do you think of the festival in general and that it offers what supports women's cinema?
I see that it is the only festival that cares about women's cinema, which is a very important matter, and recently the voice of women in society has become strong and heard in the country and they occupy important positions everywhere, and it must also be in the cinema, and women's cinema still needs support and a lot of money, so people must To support, watch and encourage the film and its organizers, because usually these films are not comedies all the time, and because it discusses an important issue specific to women, and I always support Egyptian and Arab women in their work, and I hope that they do everything in their power for the sake of women.
And not only women's films. There are many films that are shown in cinemas, but they do not make profits, such as the movie Yomuddin, for example, which talks about the leper colony, and won an important award in Cannes, and was honored in many festivals, but when it was shown to the public, it did not get The necessary attention is given to him, and there must be some awareness of the audience, and we tell them to go down and get tickets and watch these films, because I support cinema.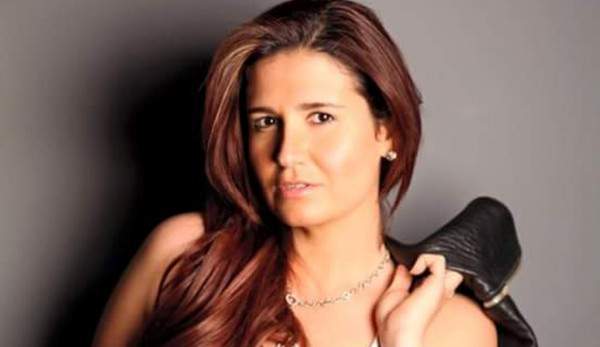 here is a shiha
.