Without saying it outright, Donald Trump hinted that he may run for president again in his first speech as former president on Sunday.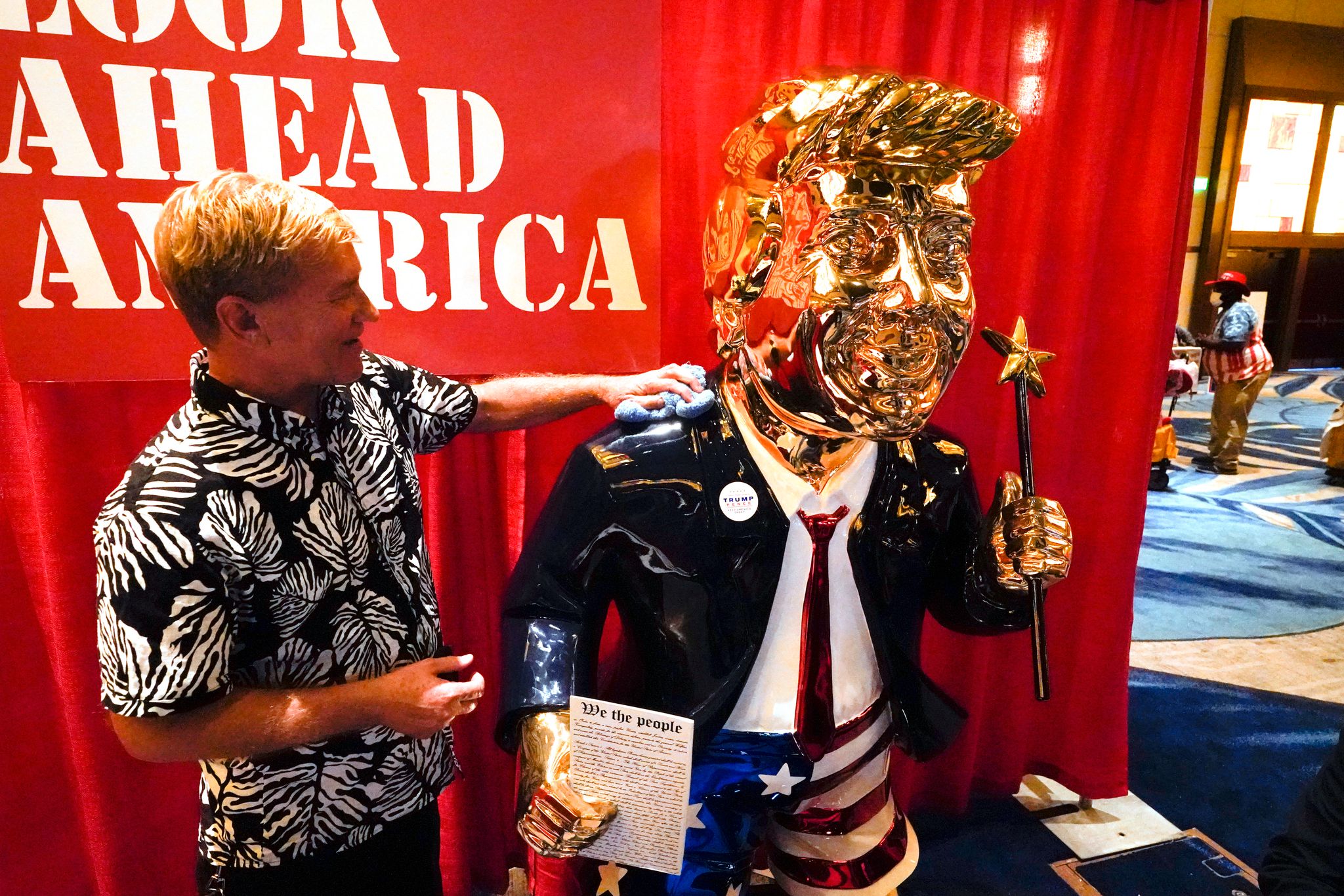 – Who knows? Maybe I'm going to beat them a third time, Trump said, referring to Democrats in a speech to enthusiastic supporters at the annual CPAC conference hosted by the American Conservative Union (ACU).
– As you know, they actually lost the election, he said as he repeated so many times before that it was he who won the election last year, which is refuted by both the judiciary, Republican election officials and his own administration.
Over an hour late, he stepped onto the stage in Orlando to prolonged applause from enthusiastic supporters, and for an hour and a half he sabotaged Joe Biden's first month as president, which he called a disaster, and boasted of what he himself had accomplished in his four years. as president.
– Return to the White House
He ended his speech by promising to fight for Republicans to recapture both the Senate and the House of Representatives, and again hinted that he would run again.
"A Republican president is going to return to the White House, and I wonder who it will be, I wonder who it will be," he said with a sly smile to thunderous applause.
He also denied rumors that he would break out and start a new party.
– I'm not starting a new party. That's fake news. We have a Republican party. And it will gather and become stronger than ever before, he said.
The speech is Trump's first major public appearance since moving out of the White House six weeks ago.
During that time, he has kept a low profile, in part because he has lost access to Twitter and Facebook, but he has received a steady stream of loyal Republicans in his home in Mar-a-Lago, Florida.
In the starting pit
In Orlando, he reiterated that his movement is only in its infancy, and that it will continue "its wonderful journey."
– I stand before you now to declare that our incredible journey that we started together is far from over, he said, and the audience responded with steady US shouts.
He insisted that the party be united, but still listed every Republican who voted against him in the congressional trial by name.
"We can have no leaders who are more eager to condemn their fellow Americans than to stand up to the Democrats, the media and the radicals who want to make the United States a socialist country," he said.
Far out towards Biden
Common practice in the United States is that a resigned president retires and is wary of criticism of his successor, but Trump reached out to Biden.
– No president in our history has had a worse first month than Joe Biden, he said and spent a long time embroidering that Biden has opened the borders to a flood of illegal immigrants.
He went on to address one issue after another in which Biden in his first weeks reversed decisions Trump made, such as taking the United States back into the Paris Agreement and the World Health Organization, and stopping the Keystone XL oil pipeline.
He also took the time to argue that women's sports will die out because of Biden's policy of allowing people born as men to participate as women.
He claimed he pushed the vaccine forward
He also took the opportunity to once again highlight his efforts against the coronary pandemic, which most believe has been a disaster with over half a million Americans dying so far. He claimed that it was to his credit that vaccines were developed so quickly, because he pushed the pharmaceutical companies to action.
– With a democratic president, it would take five years. I did it in nine months. Everyone says it was a miracle, he said.
Towards the end of the speech, he also spent a lot of time repeating the baseless claims that he was the one who won the election.
He claimed that tens of millions of illegal votes were flooding in from everywhere, from both illegal immigrants and the dead, and that the Supreme Court and other judges did not have the courage to tackle the illegalities.
Bring a face mask
The CPAC conference was held this year in Florida instead of Maryland due to Maryland's stricter rules for the corona, and there was little audience to see with a face mask in the hall.
Although the excitement was great, and many gathered around a gold statue of Trump in the foyer, the annual poll for the conference showed that the party is more divided than it may seem.
97 percent said they supported Trump's job as president, but only 68 percent thought he should run again, and only 55 percent said they would vote for him in the primary.