Ukraine's Ambassador to the People's Republic of China Sergey Kamyshev died.
Information on your page in Twitter on Sunday, February 14, chapter confirmed Ministry of Foreign Affairs Of Ukraine Dmitry Kuleba.
"A well-known professional, for many years of diplomatic work, he made an outstanding contribution to the development of relations between Ukraine and the countries of Asia and the Middle East," he wrote.
Edition ZN.UA With reference to the data received from the Ministry of Defense, he writes that the cause of death of the 64-year-old diplomat was a massive heart attack.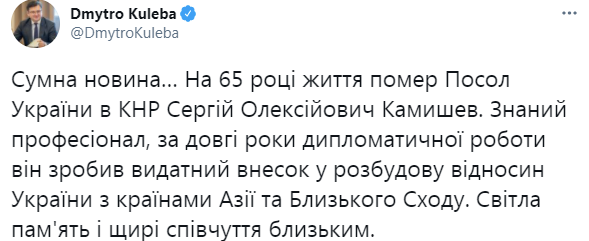 Recall that Kamyshev was appointed to his position on October 18, 2020. In 2004-2009, he was already the country's ambassador to the PRC.
Kamyshev was born in 1956, during Soviet times he worked in the Ministry of Coal Industry of the Ukrainian SSR. He began working at the Ministry of Foreign Affairs in the first years after Ukraine gained independence.
During the presidency of Viktor Yanukovych, he was Deputy Minister of the Cabinet of Ministers for about a year, and then for three years he worked as Deputy Head of the Cabinet Secretariat. He was dismissed from his post in April 2014.
"By his example of professionalism, Sergei Alekseevich inspired more than one generation of Ukrainian diplomats, adopting his experience and knowledge, now they are working in responsible positions, both in the central apparatus of the Ministry of Foreign Affairs and abroad," website MID.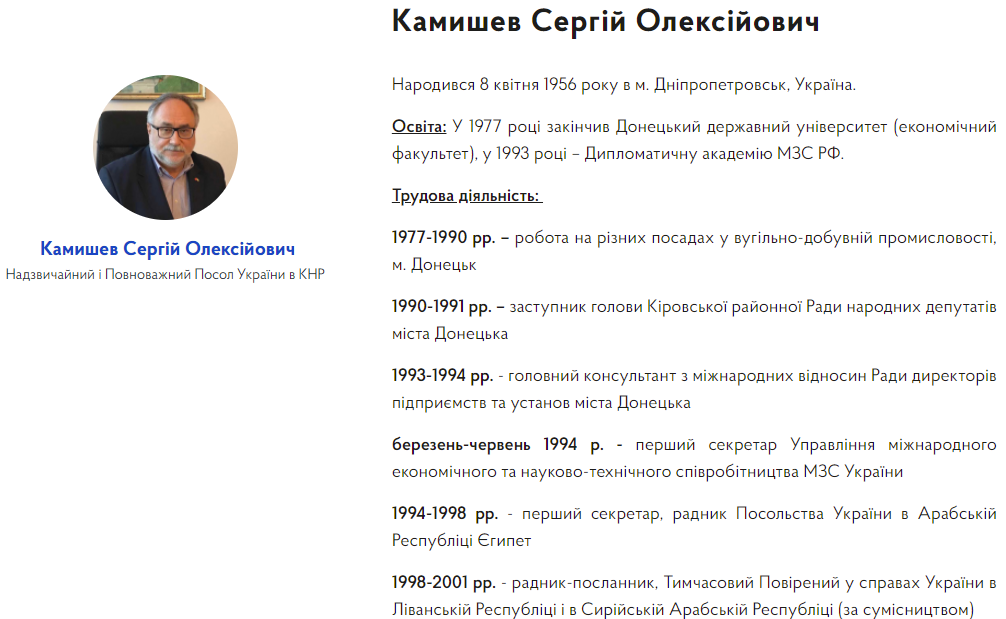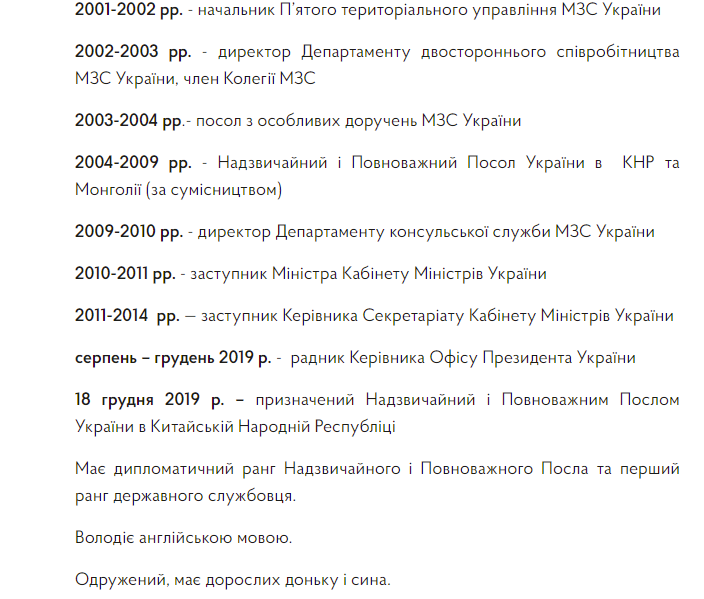 As reported OBOZREVATEL, 8 February the Ukrainian artist, sculptor and poet died Yuri Zmorovich. He was 74 years old.