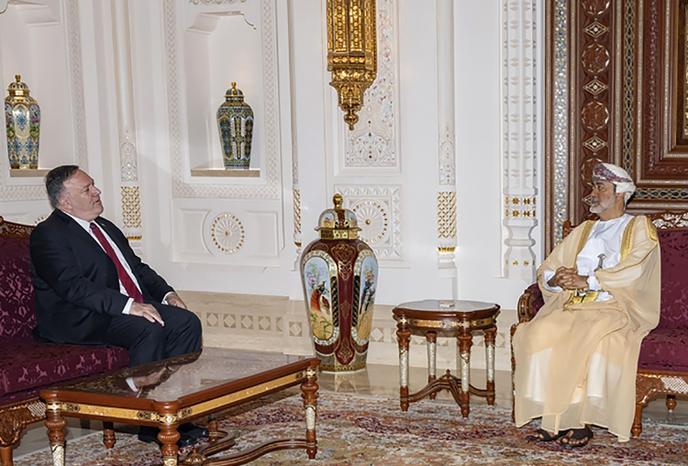 US Secretary of State Mike Pompeo ended Thursday, August 27, without convincing results, an improvised tour of the Middle East in the wake of the agreement announced two weeks ago by Israel and the United Arab Emirates, which should lead to normalization of their relations. Wishing to extend the deal to the region, Pompeo has faced polite resistance in Sudan, Bahrain and Oman.
Article reserved for our subscribers

Read also
Convergence between Israel and UAE shatters Arab consensus on Palestine
Few observers expected these states to imitate so quickly the Emirates, which have pledged to exchange ambassadors and are considering various investments and trade with Israel. Above all, this tour highlights the pressure the Trump administration is exerting on its allies, seeking to capitalize on a rare foreign policy success ahead of the US presidential election on November 3.
"Some Arab countries are ready to take the plunge, but not now and not in this humiliating way, pressed by an American secretary of state who reads a script written largely by [le premier ministre israélien] Benyamin Netanyahu ", summarizes Rami Khouri, a Palestinian analyst based in Beirut, and a good connoisseur of the Middle East diplomatic scene.
First difficulties
For now, the Israeli and Emirati stages of this tour have revealed the first difficulties in achieving the agreement. Mr. Netanyahu denies having given the green light to Washington, so that the Emirates acquire F-35 fighter jets, which only his country has in the Middle East. Abu Dhabi expressed its displeasure by canceling a tripartite meeting of ambassadors, scheduled at the United Nations.
On August 25, Mr. Pompeo was the first American foreign minister to visit Sudan since 2005. There, he was opposed by the Prime Minister of the transitional government, Abdallah Hamdok. This one considers that he does not have "No mandate" to initiate standardization.
Read also
Israel-United Arab Emirates: an agreement and an abandonment
Of course, a rapprochement with Israel could help revive an economy in crisis, by facilitating the exit of Sudan from the American blacklist of states supporting terrorism. The president of the Sudanese Sovereign Council, Abdel Fattah Abdelrahman Al-Bourhane, had already surprised in February, when he met Mr. Netanyahu in Uganda. But Khartoum must take into account the compromises born of the revolution that pushed Omar Al-Bashir to leave in 2019, as well as a public opinion hostile to such a rapprochement.
"These failures show that Arab public opinions still count in the calculations of their leaders: they do not want to make peace with Israel without it doing so with the Palestinians", Mr. Khouri believes. In fact, opposition to the Israeli-Emirati deal has been expressed for two weeks in the Gulf, through unions, political associations, journalists and parliamentarians in Kuwait, Bahrain and Oman.
You have 37.36% of this article to read. The rest is for subscribers only.