Holidays without a mask requirement
Holiday in Denmark – you need to know that for your trip
Summertime is travel time – for many, even despite Corona. Due to the falling number of infections and the progress in vaccination, this is possible again in many places in Europe – including Denmark. From entry to the lifting of the mask requirement: this is important to note.
The summer holidays are imminent and with vaccinations, tests and a Corona certificate, holidays in other European countries are possible again. Denmark, which is popular with Germans as a holiday destination, has also reopened its borders for tourism – and also relaxed its corona rules in the country, such as the mask requirement.
What applies to entry now and what you have to pay attention to on vacation in Denmark – an overview.
Current corona situation in Denmark

On Thursday were the Danish health authorities 475 new cases of infection and two more deaths reported. In total, more than 288,000 infections were registered in the country with a population of 5.8 million. More than 2500 people have died in Denmark as a result of Covid-19.
The current 7-day incidence is 83.2. In Germany it is according to the Robert Koch Institute at 19.3. Health Minister Magnus Heunicke announced on Wednesday that the R value in Denmark had fallen to 0.8. This means that 100 people infect 80 others.
entry

Denmark divides the countries into three categories for the corona risk assessment: red, orange and yellow – with yellow being the lowest category. Germany has been classified yellow since June 5th. This eliminates the quarantine requirement for everyone who has a place of residence in Germany. However, there is still the obligation to present a negative Covid test upon entry and to take a new one at the latest 24 hours after entry. The test is compulsory until at least June 11th. When entering via an airport, the test must be taken before leaving the airport. Children under 15 years of age are exempt from the obligation to test.
For those who have recovered and who have been fully vaccinated from EU countries, the test and quarantine obligation does not apply with appropriate evidence – this does not apply to travelers from "red" countries. The prerequisite is that it is a vaccine approved by the European Medicines Agency (EMA). At the moment these are the vaccines from Biontech, Moderna, Astrazeneca and Johnson & Johnson.
However, the last vaccination dose must have been administered more than two weeks, but no more than 180 days before the start of the journey in an EU or Schengen country. Children under the age of 18 from fully vaccinated persons are allowed to enter the country. For children aged 15 to 17, however, the obligation to test remains before and after entry.
Foreigners who live in "yellow" or "orange" EU countries no longer have to provide any valid or important reason for their entry.
However, the Federal Foreign Office warns against traveling to Denmark due to the high number of infections – with the exception of the Faroe Islands and Greenland.
Corona rules in Denmark

As in Germany, restrictions and rules of conduct apply in Denmark due to the corona pandemic. These have been loosened more and more in the past weeks and months. In the next few weeks, too, rules are to be relaxed. Almost all parties in the Danish parliament agreed on this on Thursday night. However, many things are only possible with proof of corona, such as going to restaurants. In some municipalities, stricter rules apply due to the high number of infections, for example in Aalborg.
In Denmark, the digital app "Coronapas" is used to prove vaccinations, tests and survived illnesses. This can only be used by Danes who have a digital "NemID". the Authorities but write: "If your documents for Coronapas come from abroad, the same rules apply as for documents from Denmark. (…) Your foreign Corona passport can be documented electronically as well as by physical documents."
On Wednesday, the EU Parliament also gave the green light for an EU-wide Covid-19 certificate. So that the certificate can really come, the member states also have to give their formal approval. The first countries are already issuing the certificates. Germany, too, is at least already connected to the technology for the EU-wide certificate. With the "CovPass", Germany is implementing the European Union's project. This should start on Thursday. The application should be able to be used as evidence in case of relaxed corona restrictions and facilitate travel in Europe during the summer vacation time. The electronic platform for checking vaccination certificates is due to go live across Europe on July 1st.
Mask requirement largely lifted from June 14th

This currently applies in Denmark (as of June 10th):
A maximum of 50 people are allowed to meet in public indoor spaces, and a maximum of 100 outside. For private meetings, distance and ventilation are recommended.
Restaurants and cafes are allowed to serve guests both indoors and outdoors. However, if you want to eat and drink inside, you have to show a Corona passport. However, if you want to eat outside, you do not need this proof. It is compulsory to wear a mask indoors if you are not sitting in your seat.
Restaurants and cafes have to close between 11 p.m. and 5 a.m., alcohol can only be served until 10 p.m.
Night clubs and discos are closed.
Shops are open with people restrictions. It is compulsory to wear a mask, a face visor can also be worn.
For "liberal services", for example hairdressers, a Corona passport must be presented. Here, too, a mask or visor is required.
For sports, leisure and club activities, a Corona pass must be presented, for example in fitness studios. Children and young people under the age of 18 are exempt from this.
A Corona pass must also be presented for museums, art halls, theaters, libraries, cinemas, concert halls and other cultural institutions. A mask and visor are required indoors.
A corona pass must be presented in zoos, amusement parks, arcades and casinos, bathing areas and indoor playgrounds.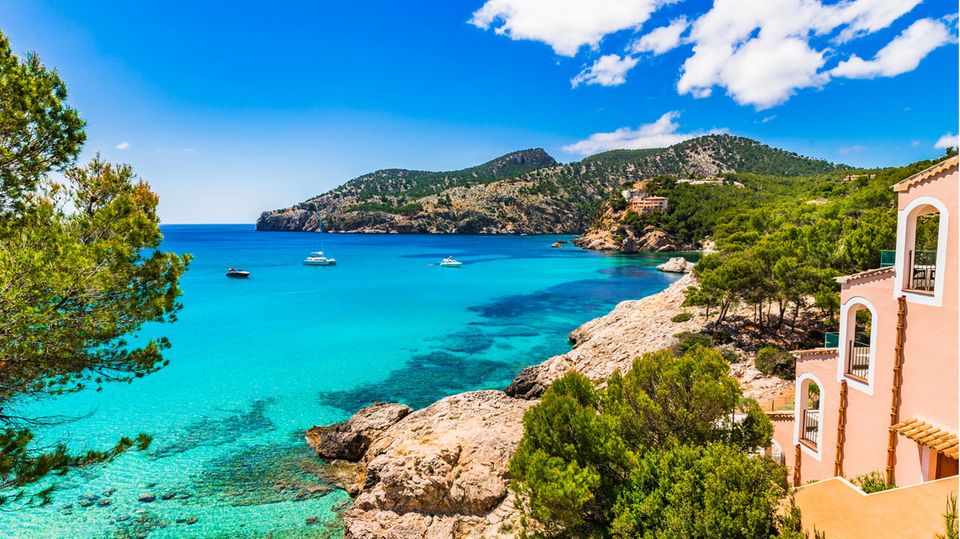 These rules will be relaxed in the coming weeks and months:
The mask requirement no longer applies from June 14th. Local public transport is excluded if you do not have a seat. From September 1st, the mask requirement is to be dropped completely.
From June 11th, restaurants and cafés can stay open until midnight, and from July 15th even until 2am. The serving of alcohol is also relaxed.
From July 1st, distance rules will be lifted in restaurants and cafes. From September 1st, no corona passport has to be presented.
Discos and nightclubs are allowed to open from September 1st, with a Corona pass. From October 1st, the Corona pass should no longer be compulsory.
As of June 14, the restrictions are to be gradually lifted or relaxed in other areas as well. For example, you no longer have to show a Corona passport in libraries.
From August 1st, the Corona pass no longer has to be presented in museums, zoos or amusement parks.
Further information for your trip to Denmark can be found on these pages: Ministry of Foreign Affairs, coronasmitte.dk
Sources: News agencies DPA and AFP, Ministry of Foreign Affairs, Ministry of Foreign Affairs of Denmark, Ministry of Justice Denmark, coronasmitte.dk
rw