Jakarta –
Smartphone products with support for 5G connectivity have begun to appear in Indonesia. Once a 5G network is available, 5G ready smartphone users can enjoy high-speed and stable internet connectivity.
In general, the 5G network promises higher internet speeds than 4G LTE. In addition, 5G has lower latency and a larger network capacity.
OPPO including fast-moving manufacturers to present a 5G ready smartphone in the country. There are three products with 5G technology that have been released by OPPO, namely Find X2, Find X2 Pro, and Reno5 5G.
OPPO has been keen to prepare technology with 5G support since several years ago. In April 2015 OPPO formed the initial team for the development of 5G technology. From here OPPO began to formulate the standardization of the 5G network. Until now, the team headed by Tang Hai has carried out a number of research and trials.
In 2018, OPPO participated as a single terminal manufacturer in the formulation of the third phase of China's IMT-2020 (5G) promotion group. OPPO also announced more than 1000 patents for the 5G standard at ETSI, which is the largest and most influential participant in the development of the 5G standard.
The 5G technology development project was then brought to Indonesia. At the end of 2019, OPPO tested the first telephone call in Indonesia via the internet protocol (VOIP) using the Reno 5G device. In 2020, OPPO released the Find X2 and Find X2 Pro, a duo of smartphones with support for 5G connectivity.
In early 2021, OPPO and Ericsson are testing mmWave 5G in China. In this test, the downlink speed was found to reach 4.06 Gbps. With this speed, users can download ultra high definition (UHD) movies or 2GB games in just 4 seconds. In addition, users who are 2.3 kilometers from the BTS can get a downlink speed of 200 Mbps.
In addition to preparing devices that are ready to be mated with 5G connectivity, OPPO also spreads education about the implementation of fifth-generation network technology to the Indonesian public. In the activities of the OPPO 5G Academy, OPPO provided an overview of 5G technology in terms of technology development, implementation, use and utilization of this network in the future. OPPO also provides an overview of the development of 5G devices.
Oppo MWC Shanghai 2021 Photo: Oppo
PR Manager OPPO Indonesia Aryo Meidianto explained that 5G technology is not only related to the speed of the internet that can be accessed. The specifications and characteristics of future smartphone devices will also change. Various technological breakthroughs are presented on smartphone devices with 5G technology.
Aryo said phones that support 5G in the future are likely to use internal memory that is not too large and cannot be added with microSD. Because, when 5G can be accessed by smartphone users, data can easily be uploaded to cloud storage.
"Later, all files from consumer devices can be uploaded to the cloud easily and quickly," said Aryo some time ago.
The internal memory of a 5G smartphone, said Aryo, is limited to being used for application storage. Meanwhile, multimedia files can be directed to cloud storage.
As for users who often play heavy games, Aryo said they don't need to store large games on their cellphones because they can rely on cloud gaming.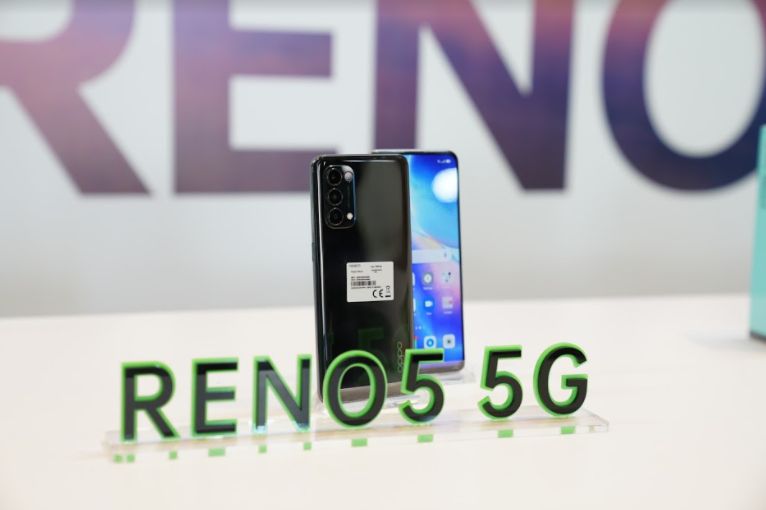 OPPO Reno5 5G Photo: OPPO
The most important increase is from the smartphone brain sector. It takes a high-speed processor to accommodate 5G connectivity. For example, OPPO is equipping the Reno5 5G with a processor powered by Qualcomm Snapdragon 765G. Support from this chipset will make the performance of the OPPO Reno5 5G even more powerful and faster if supported by a 5G network.
OPPO also predicts there will be a change in smartphone usage behavior once a 5G network is available. According to Aryo, faster internet access makes users tend to access streaming video and social media more often, so that cellphone batteries are quickly absorbed. Therefore OPPO equips 5G smartphones with large batteries and fast charging capabilities.
The OPPO Reno5 5G is powered by a 4,300 mAh battery accompanied by 65 watt VOOC 2.0 fast charging technology. Fully charges the battery in less than an hour. The presence of a smart system makes the OPPO Reno5 5G battery power management efficient, even though the processor works with high intensity.
Watch Video "OPPO Reno5: Technology for Creativity"
[Gambas:Video 20detik]
(prf/fay)
.