White House holds 3rd semiconductor meeting… Samsung, Apple, etc.
Commerce Minister: "We leave it to autonomy, but there is a way to force it"
US President Joe Biden pulls out a silicon wafer during a videoconference with semiconductor industry leaders in the Roosevelt Room of the White House in April [사진=AP 연합뉴스]
The White House and the U.S. Department of Commerce held a meeting to address the global semiconductor shortage. Global information technology (IT) companies such as Samsung Electronics, Apple, and TSMC participated in this event, and the US government is drawing attention by mentioning 'voluntary information disclosure' and pressuring it.
According to Bloomberg on the 25th, the U.S. Department of Commerce discussed voluntary information disclosure during a semiconductor video conference with companies the day before. The Commerce Department requires companies to respond to a questionnaire providing information about inventory, ordering and sales within the next 45 days.
Although the official position is that it is left up to companies to provide information, Commerce Minister Gina Raimondo said in an interview with Reuters that "there is a means for companies to request information if they do not voluntarily provide information," indicating that it is in fact a compulsory measure. hinted Regarding the semiconductor shortage, he said, "It's time to be more aggressive. The situation is getting worse, not better."
"We will receive additional information from the industry on the supply chain," Raimondo said in a statement.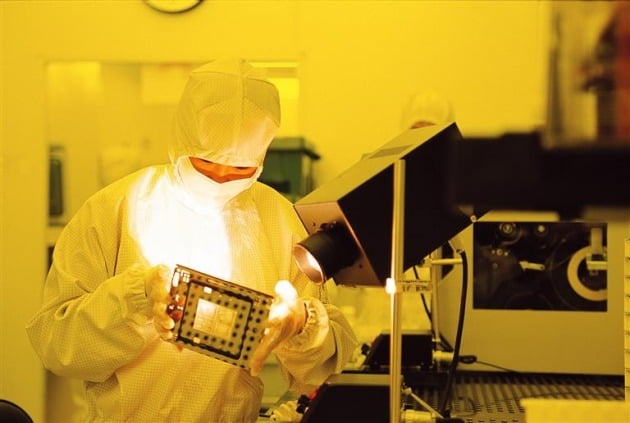 An employee inspects a photomask, a substrate used to make circuits on wafer disks, in a clean room at Samsung Electronics' semiconductor factory located in Hwaseong, Gyeonggi Province. [사진=삼성전자 제공]
The conference was attended by Samsung Electronics, Taiwan's TSMC, the world's largest foundry (semiconductor consignment production) company, Apple, Intel, General Motors, Ford, global healthcare companies Medtronic, and Stellantis NV.
This is the third semiconductor response meeting held since the inauguration of President Joe Biden. Samsung Electronics also participated in the two previous meetings.
According to the Semiconductor Industry Association of America, the US share of the global semiconductor market fell from 37% in 1990 to 12% last year. To encourage investment in semiconductors in the United States, the White House introduced a bipartisan bill called "Chips for America," which includes support measures such as subsidies of $10 billion (about 11.768 billion won) and up to 40% tax credit.
"The semiconductor issue has been the most important issue since Biden took office," White House press secretary Jen Saki said at a press briefing. will," he emphasized.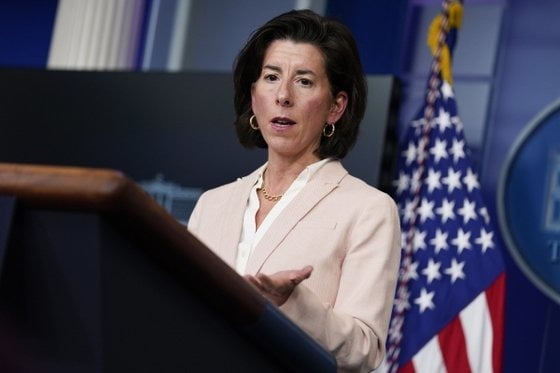 US Secretary of Commerce Gina Ramondo [사진=AP 연합뉴스]
By Kang Kyung-joo, reporter at Hankyung.com [email protected]
ⓒ Hankyung.com, unauthorized reprinting and redistribution prohibited