Reserved for subscribers
The head of state is struggling to calm opponents of pension reform. To create a diversion, he has just proposed an "exceptional contribution" targeting the most successful groups.
Par Francois Miguet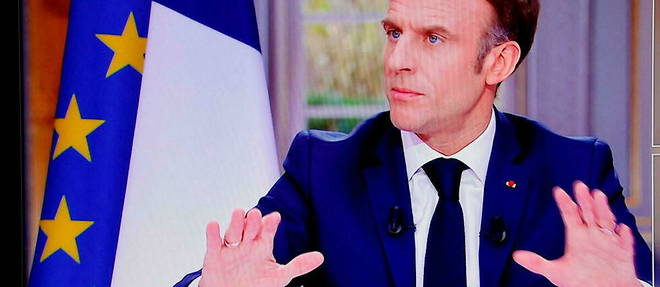 Subscriber-only audio playback
Cis well known in politics. When you want to get out of a bad patch, in this case a pension reform which the executive is having a hard time giving birth to, you open a new file to try to pass the mistigri to someone else. The last to bear the brunt of this age-old principle? The bosses of the most profitable companies in France.
On Wednesday March 22, during an interview with TF1 and France 2, the Head of State announced his intention to ask the government to work on an "exceptional contribution" on "exceptional business profits" – a way of talking about "superprofits", this term which is flourishing these days, from Nupes to RN, without saying it.
What is it about ? The President of the Republic, denounced the "cynicism" of this…