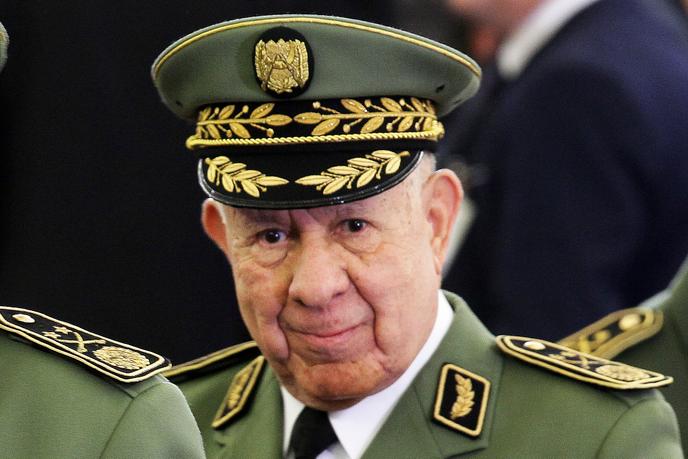 More open than Ahmed Gaïd Salah? Harder ? No one in Algeria is daring for the moment to make a political assessment of General Major Said Chengriha, who succeeds Ahmed Gaïd Salah as the nerve center of the Algerian army's chief of staff. The man is not the most senior in the army – it is the corps general Benali Benali, commander of the Republican guard who is – but tradition dictates that the function of chief of Land Forces (CFT) prepares for that of Chief of Staff.
Born in 1945 in El Kantara, in the wilaya of Biskra, General Major Chengriha is far from embodying a generational change in the upper hierarchy of the army. However, he is the first chief of staff of the Algerian army not to have been part of the National Liberation Army (NLA) which led the war of independence.
Read also
"His death is a non-event": in Algiers, the death of General Ahmed Gaïd Salah does not move the streets
A symbolic change within an army which, during the last three years, knew a big upheaval within the top hierarchy with retirements, dismissals and detentions for corruption and illicit enrichment. Some of these generals, still in sensitive positions three years ago, are now on the run abroad.
"Purge"
It's thanks to this "Purge", according to the formula of the site Mena-Defense, specializing in military matters, that General Major Said Chengriha was appointed, in September 2018, to the post of Commander of the land forces. He then took over from General Major Lahcène Tafer, who had been dismissed from the post he had occupied since 2004. Tafer had replaced Ahmed Gaïd Salah, who was promoted to chief of the army staff by that date, to the ground forces. former President Abdelaziz Bouteflika.
By taking command of the land forces – the bulk of the Algerian army – Said Chengriha became de facto number two in the military establishment. It is the classic course of the previous chiefs of staff of the army – Khaled Nezzar, Mohamed Lamari and Ahmed Gaïd Salah – all passed by this command of the land forces, a real launching pad to take the direction of the army .
Article reserved for our subscribers

Read also
In Algeria, the death of General Ahmed Gaïd Salah shuffles the cards at the top of the state
Like Ahmed Gaïd Salah, General Major Saïd Chengriha has greatly exceeded the retirement age as provided for in the general status of military personnel (64 years for a corps general and 60 years for a major general ). An article of the law promulgated in 2006 stipulates that in peacetime "No one can serve beyond the age limit of his grade", but it also provides that a waiver may be granted by the President of the Republic "To general and superior officers occupying high positions in the military hierarchy".