In March"Techniques for finding, solving, and practicing problems that produce overwhelming results with the entrepreneur's way of thinking" another solution ""PublishedJigen Co., Ltd.Mr. Takeshi Hirao, President and Representative Director. He is an up-and-coming entrepreneur who has achieved sales and profit growth for the 12th consecutive term since the company was founded, with the president at the age of 25, the listing on Mothers at the age of 30, and the listing on the First Section of the Tokyo Stock Exchange at the age of 35.
Mr. Hirao praises it as "the best alternative solution among young entrepreneurs".BASEYuta Tsuruoka, CEO and CEO. In 2012, when he was in college, he released "BASE", a service that allows individuals and small teams to create online shops. 10,000 stores joined in just one month. It continued to expand steadily even after starting a business, and achieved listing on TSE Mothers in October 2019, just before Mr. Tsuruoka turned 30. Currently, it is used by more than 1.7 million shops and has been the No. 1 online shop for 5 consecutive years.
An era in which uncertainty is high and we cannot rely on precedents or straightforward methods. Among them, the two who have produced overwhelming results are "Entrepreneurial way of thinkingI had you talk about.
In Part 3 of this series, I was taught the essence of entrepreneurial work that Mr. Tsuruoka thinks. Specific advice for those who are worried about their "personality" was also helpful.
(Photo: Jigen Co., Ltd., Saki Tsuda, composition Takuma Hayashi)
The job of an entrepreneur is to believe in the world of the future
――last timeNext, please tell us about the "realization power" that realizes another solution.
Yuta Tsuruoka (hereinafter referred to as Tsuruoka)I think that doing it for a long time, including overseas, is important in terms of realization. It was written in the book that "unfounded self-confidence is important," but it's very difficult, isn't it? I think the great thing about entrepreneurs is that they can do that for 5 or 10 years.
Jo Hirao (henceforth, Hirao)Mr. Tsuruoka thought from the outside that he was quite confident.
TsuruokaNo no. At first, I was quite mentally done. Because I was hit.
At that time, it was impossible for an individual to create an online shop, and it was impossible for me to sell things even though there was no mall. But, after all, young people have a sense of understanding. "There is so much information distributed on SNS" or "There is information on Instagram that Amazon and Rakuten do not have."
It's impossible for a large company to keep believing it all the time. Because BASE is still in the red. I think that being able to tolerate a deficit for 10 years is one of the strengths of startups. Since we are doing it in long terms, there are supporters who will invest.
I think that it is a structure that can be realized by the supporters coming because we challenge with a long scope.
I think entrepreneurs are the jobs that create visions and missions. Investors are the people who help it. Therefore, if the term is too short, investors will not support it.
I think it is important to believe in what kind of world over a long span, such as "what will happen to the world" and "what kind of future do we believe in?" In order to realize a specific thing.
For example, I think Google and Amazon were created by people who believed in the potential of the Internet the most. I'm sure you've been told, "Books can't be sold on the Internet." But I was optimistic and simple to believe in the internet.
That's why I think that you can invest at that timing and recover at once in the current era.
BASE believes in the potential of the Internet as well as the potential of the long tail. I think that the company that can believe that "they will become stronger = the world will become richer" will win in this long tail market, as individuals and small teams will become stronger and stronger, not large companies. ..
It's super qualitative, but the time will come when this will be reflected in the quantification. The more you believe in it, the more you can see it in your current investment amount and in your ability to explain to investors.
I have believed in that possibility most strongly in the world. I think that's the job I've been doing for the last 10 years. I feel that the source of realization power is also here.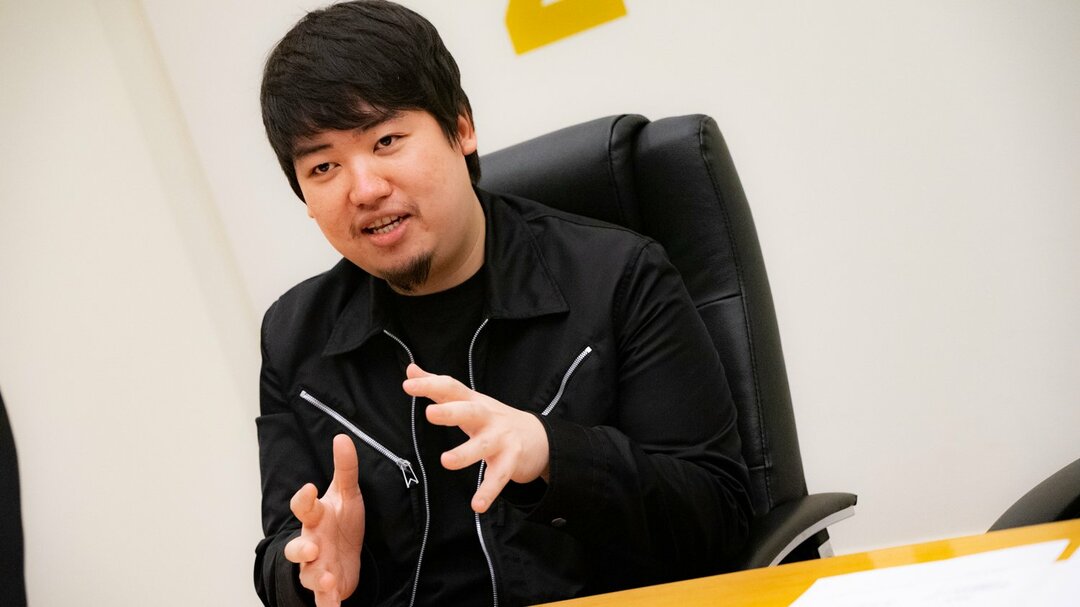 Yuta Tsuruoka (Yuta Tsuruoka)
BASE Co., Ltd. Representative Director and CEO
Born in 1989. Since he was in college, he has experience in programming and directing backends for multiple Internet services, and in December 2012 he founded BASE Co., Ltd. at the age of 22. With the mission of "Payment to the People, Power to the People.", We are developing a business centered on simplifying payments, and operating Japan's largest online shop creation service "BASE". He was named the 3rd best Japanese entrepreneur in Forbes JAPAN in 2018. Listed on TSE Mothers in October 2019.