2023-05-30 10:52:04
From time to time I get questions about what kind of smart speaker should I buy in Russia. To make the music sound chic, so that the functions work well, and so that it is useful in the household, so to speak.
And there is always one correct answer, and it has not changed for three years for sure. This answer is Yandex Station Maxand a period.
Tell me, why not HomePod, especially the new, second generation? Everything is simple, but for those who used both, it is completely obvious.
Why is Yandex Station Max the best smart speaker in Russia?
Great sound. Station Max is loud, powerful, with juicy and sensitive bass, good mids and decent highs. Through it it is pleasant to listen to music of almost any genre. The total power of 65 W allows you to create a mood even in large rooms, give it at least 100 square meters.
If the "default" bass is not to your liking, the sound can be adjusted using the built-in equalizer. As for me, you don't need to touch anything in it. Even during our beta test of the previous version of Station Max, Yandex finalized the sound, and since then I have no complaints about it.
You can find a regular speaker that sounds better than Station Max. But find another smart a column with such a sound – no. Perhaps a full-sized HomePod, but there is one feature with it …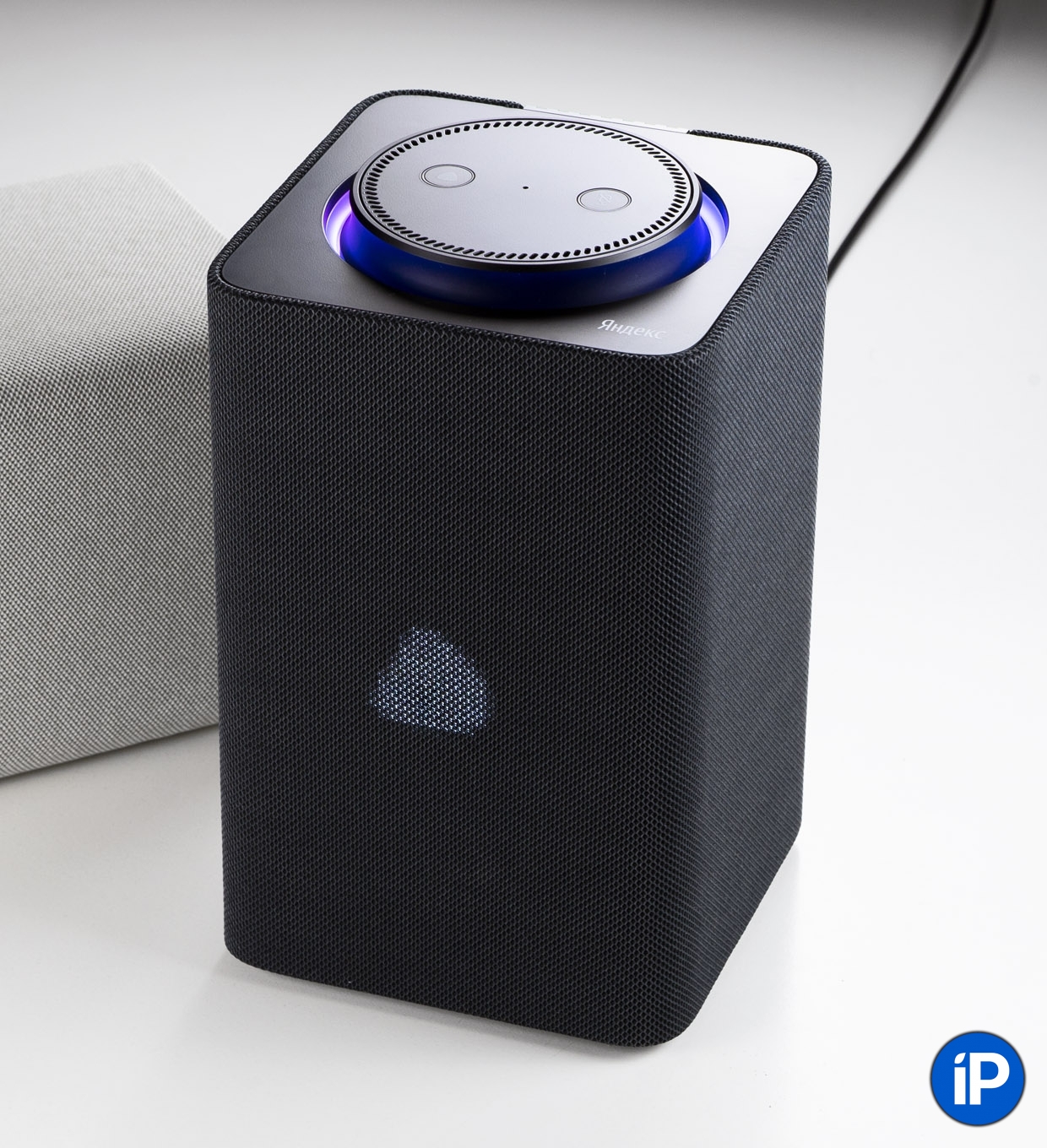 Alice in Yandex Station is sharpened for Russian. It would seem that some stupid plus for the column, right? But here is an example of the benefits in practice. I can ask Alice to do the same thing with dozens of activator phrase formats. For example, "turn on the air conditioner colder" – and it will work. There are boundaries, of course, but within reason, Alice correctly recognizes commands in free form.
With Siri, this trick will not work. God forbid I blurt out an extra word, asking her to turn off the light in the bedroom. It will take 10 seconds to dictate to me that I didn't understand, I didn't recognize, I couldn't, "I didn't find the condo in your Apple Music library," and so on.
And Alice understands much better when you request an English-language track than Siri in the same HomePod. It can be seen that it is adapted to the Russian accent, and you can not strain with pronunciation. I know that right now in the comments experts of the English level CEFR C2 with perfect speech, whom Siri understands 100 times out of 100, are going to run into. But you know, in the morning the last thing I want is to soar my brain with how to correctly pronounce the name of the desired track. Broken English will be enough for Alice, and that's cool.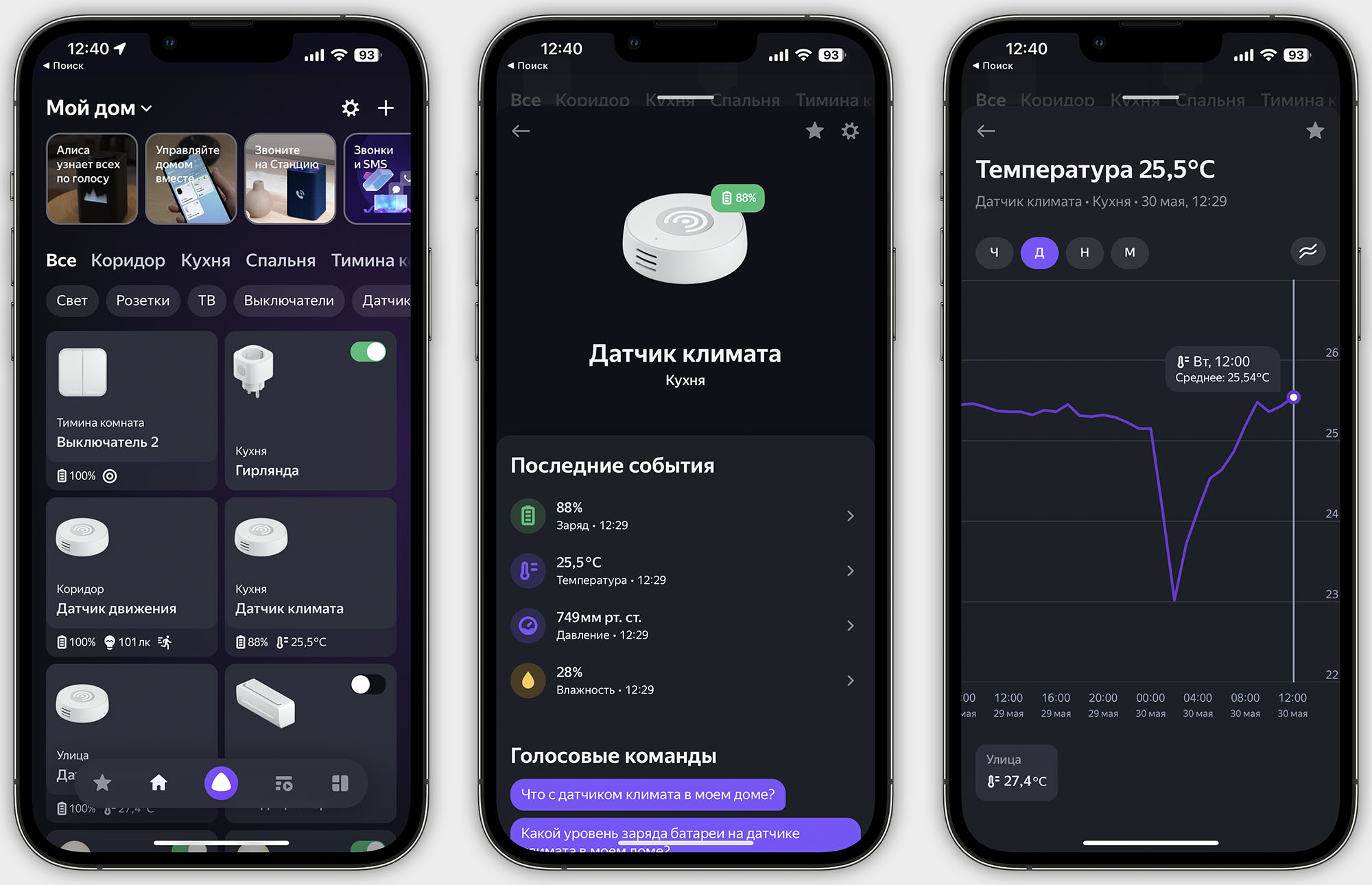 Smart home through Yandex Station is convenient. I am for Apple Home with both hands, but it is impossible not to recognize a simple fact: in Russia it used to be, all the more so now it has become more difficult to get devices compatible with it. There is Aqara, there is … the remains of Philips Hue? A couple more little things on top, and that's all you can count on without resorting to AliExpress or "gray" imports.
Meanwhile, my Station serves as the real center of the smart home. All sensors, lamps, household appliances are "registered" through it and work without problems around the clock. I prefer to give commands to her, and she has never let me down. Plus, finding something new in this ecosystem is very easy, there is a choice between models and manufacturers. And it's great that Zigbee was added to the new Max Station and turned into a good hub, albeit via the Internet. Previously, it was only in the "normal" 2nd generation stationsto which to this day I have questions.
Yandex also produces and records statistics on various sensors, such as temperature or humidity, unlike Apple Home, which still has an inexplicable allergy to saving this data.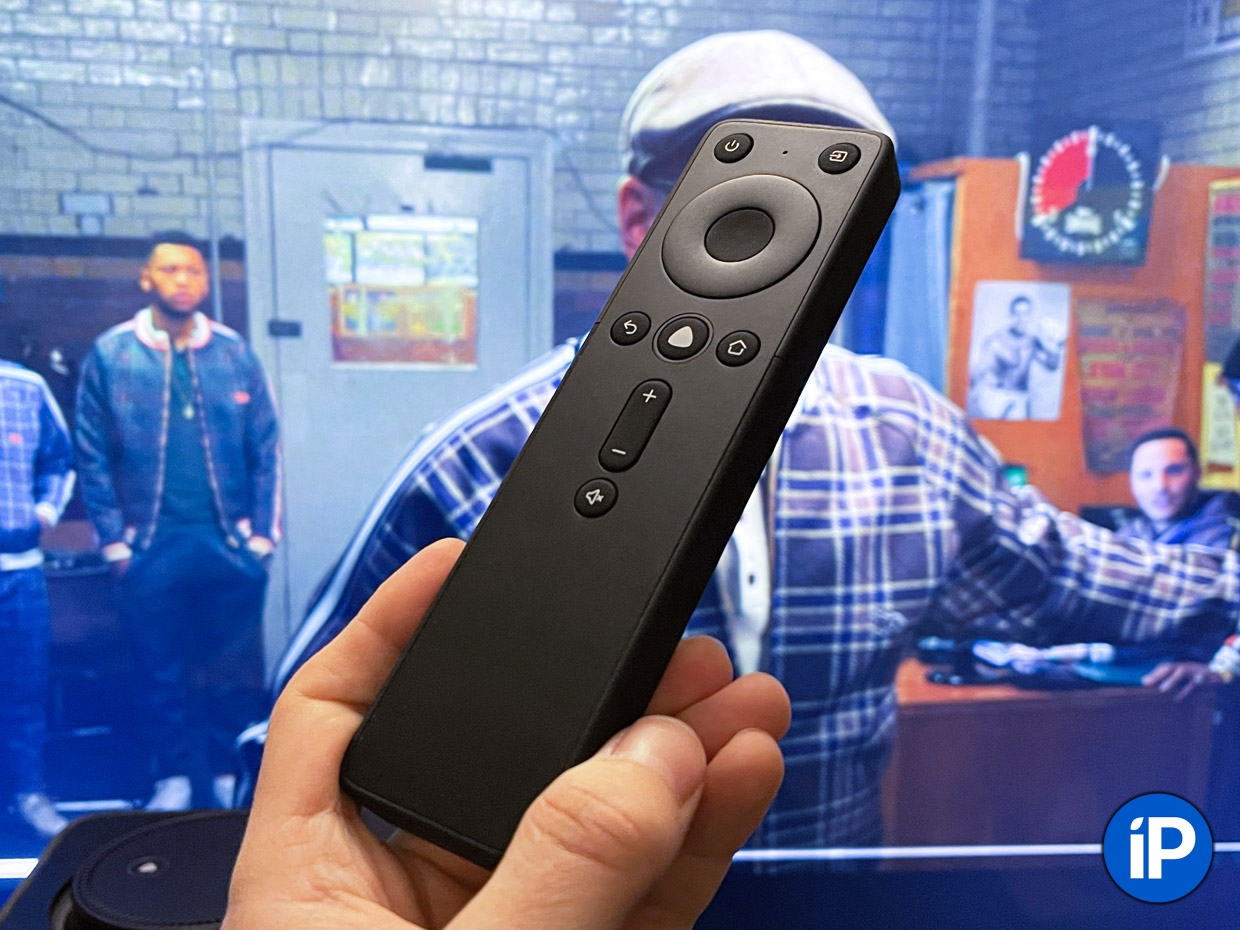 There is a remote control included. Do not like to communicate with the speaker, do you want to poke buttons in the old fashioned way? No problem, take the remote and change tracks, adjust the volume, call Alice. In general, the remote was clearly more intended for navigating in TV mode. But since today it doesn't make much sense, we use it purely for quickly switching tracks without activating the voice assistant.
There are smart TV features. Max remains the only Station currently sold that retains an HDMI connector and the ability to connect a speaker to a TV. I'll be honest: I used it two and a half times, I still don't see any point. It's better buy Apple TV new. Yes, and modern TVs will give odds to all the TV functions built into this column. But there is a chip, for someone it may remain a plus.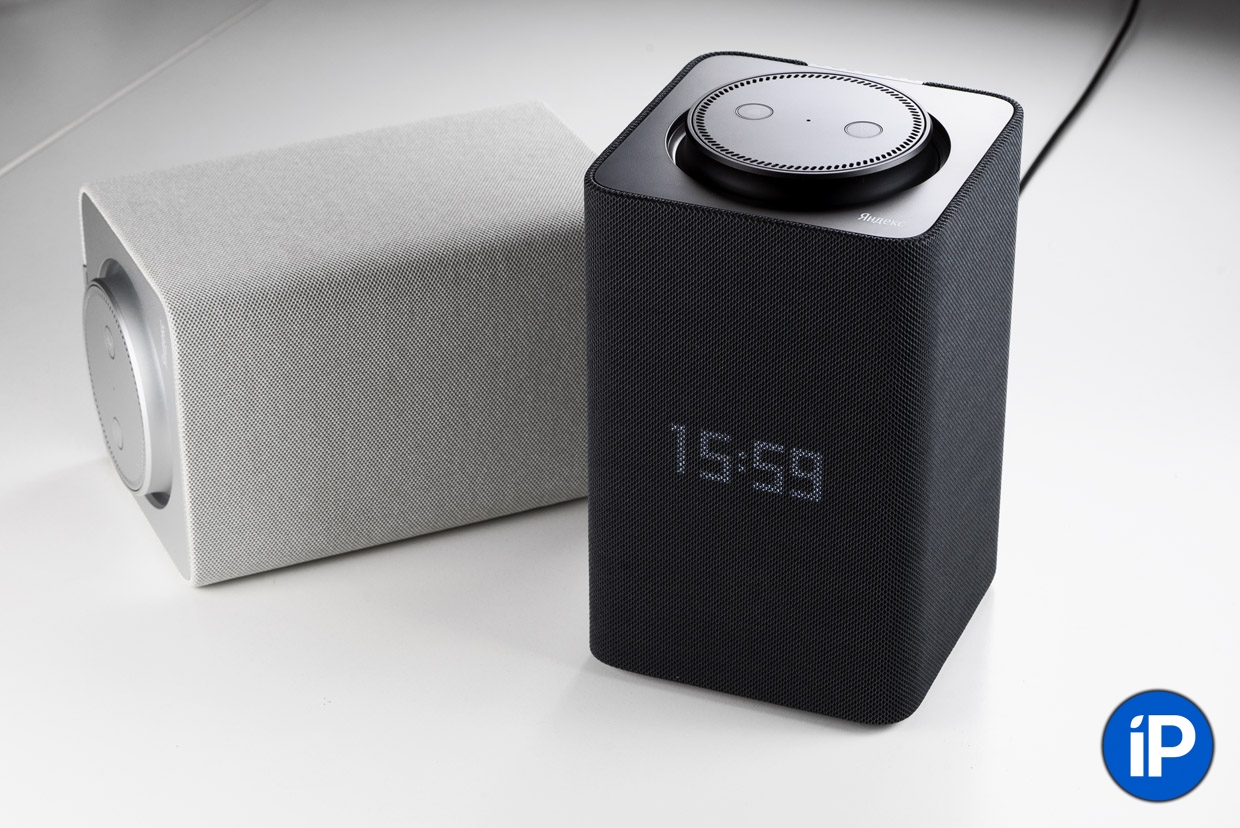 Much more can be noted. For example, the presence the display – it will show the time, temperature for target requests, an equalizer or just an animation corresponding to the command. Or the fact that the sensitivity of the microphones at the Station is simply crazy, you can really communicate with it in a whisper from the other side of the room. Let's not forget that Alice herself is full of cool, useful features – from skills and automation to any phrase to a child mode and even whisper answers.
Yandex Station Max is the best smart speaker in Russia today. Yes, it is significantly more expensive than other Stations and costs almost as much as they ask for big HomePod. But she's really her money costsand the benefits that it brings to us personally in the office and to me, at home, more than cover both the price and a few shortcomings, such as an outdated design.
Station Max with Zigbee support is now for sale for 27 990 rubles. By promo code ALISA5 you will receive a discount of 1400 rubles. You can search on the "secondary" for an old model without a Zigbee module inside, but this is only suitable if you do not plan to use Yandex Smart Home in perspective.
P.S. If you really want to put a HomePod at home, you better get a HomePod mini for 11 thousand rubles (our review). It plays well for its size and fits in a small room. At the same time, fully experience the degree of intelligence and the quality of speech recognition from Siri. I did just that, and after a couple of days of exploitation, I did not regret that I did not invest in a stereo pair of new full-sized HomePods.


To bookmarks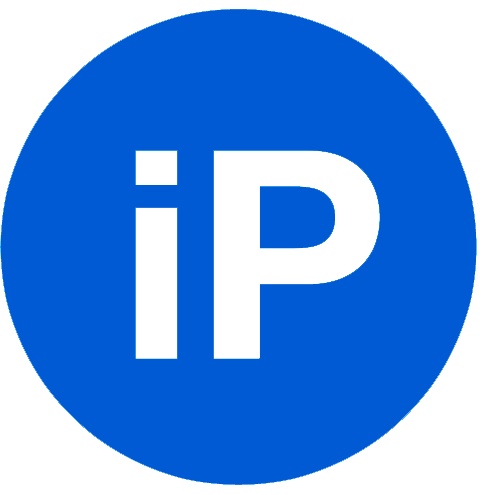 iPhones.ru
From time to time I get questions about what kind of smart speaker should I buy in Russia. To make the music sound chic, so that the functions work well, and so that it is useful in the household, so to speak. And there is always one correct answer, and it has not changed for three years for sure. This answer is Yandex Station Max, period. Tell me why not HomePod, so …


To

←


Verizon customer gets $600 bill after carrier gives her two free Apple Watch SEs

After

→


No Man's Sky is finally coming to iPad and Mac this summer. It was promised a year ago

1685446673
#Yandex #Station #Max #remains #smart #speaker #Russia #Happy