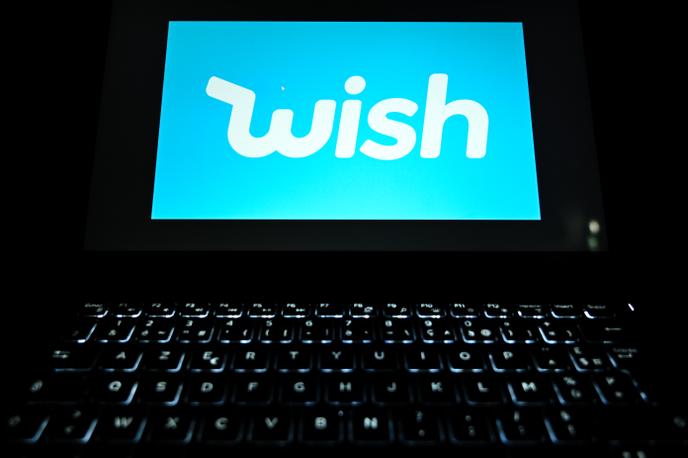 "Buying while having fun. " This is the motto of Wish, the online commerce site for lovers of good deals and phone cases under 3 euros. The Californian platform which aggregates sellers from all over the world, and mainly from Asia, is today in the crosshairs of the General Directorate of Competition, Consumption and Fraud Control (DGCCRF).
During a vast survey, conducted among ten e-commerce sites since 2019, Wish drew the attention of the French authorities. By going through nearly 9,000 advertisements on its site, the DGCCRF found "A generalized discount practice" fictitious, with "Phenomenal price reductions calculated against a misleading, artificially inflated benchmark price", explains Romain Roussel, chief of staff at the DGCCRF.
Read also
Wish e-commerce site targeted by fraud repression
More than 80% of the references studied were closed, very often between 70% and 90%. "This is really the way the platform works. Consumers thought they were getting good deals when the product was available on other sites at a lower price ", continues Mr. Roussel. Prices permanently discounted without any economic reality which constitute "A deception vis-à-vis consumers, but also unfair competition with traders who demonstrate transparency", he explains.
"It would be akin to counterfeiting"
But the anomalies do not end there: "Well-known brand products, which were advertised to attract customers to the platform, were not available for purchase. Consumers attracted by the ads turned to other products ", explains Roussel. Investigators also found items with logos that looked like famous brands but were not. "It would be akin to counterfeiting", believes Mr. Roussel. In addition, many descriptions on the French version of the website were written in English. "Which is not legal. Consumers must be able to make an informed choice by having all the characteristics of the product ", concludes M. Roussel.
Believing that the grievances are akin to deceptive commercial practices that fall under criminal law, the DGCCRF announced Monday, November 30, having transmitted, in November, the conclusions of its investigations to the courts, which will have to decide. The company ContextLogic Inc., located in San Francisco, the parent company of Wish, risks, in theory, a fine of up to 10% of the annual turnover.