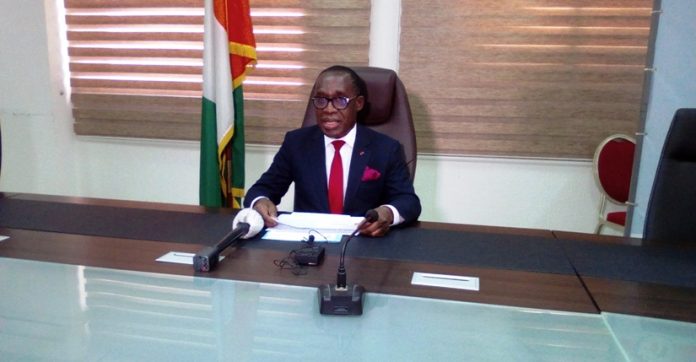 On the occasion of World Leprosy Day 2021, Dr Eugène Aka Aouélé, Minister of Health and Public Hygiene spoke out.
The Minister of Health and Public Hygiene, Dr Eugène Aka Aouélé, called on people to show solidarity with people suffering from leprosy and other Neglected Tropical Diseases (NTDs).
Dr Aka spoke in a statement read on Thursday, January 28, 2021 as a prelude to the celebration of the 68e edition of World Leprosy Day coupled with World Day for Neglected Tropical Diseases (JMMTN).
The minister also urged the population to mobilize for early detection at the community level in order to avoid the infirmities which are sources of stigmatization. He believes that it is together, in an integrated fight, that the country will meet the challenge of eradicating leprosy and all other neglected tropical diseases.
READ ALSO: Interment of Marcel Zadi Kessy will take place in Yacolidabouo
"Let us not give up, let us remain vigilant, let us mobilize for a Côte d'Ivoire without COVID, without leprosy, without Neglected tropical diseases to continue the development of our dear homeland under the leadership of President Alassane Ouattara, who is concerned with the health of Ivorian her priority. ", He said in substance.
"A child disabled from leprosy or other neglected tropical diseases is a compromised future. Together, let's act now "is the theme chosen for the celebration of this 68e edition of World Lepers Day, Sunday, around the world. In Côte d'Ivoire, it will be officially celebrated in Daloa and in an exploded fashion in all the districts of the country.
For the year 2020, the country recorded 515 cases of leprosy with degree 2 disabilities, about 22% of which nearly 11% are children.
Ivorian news and the latest articles on YECLO.com