To help deploy digital signage content, YCD Multimedia has launched six new services: proactive monitoring, content management, hosting, templates, workflow customization and personalized content.
YCD Multimedia has launched six new services that extend the capabilities of monitoring, management, hosting, automation and content creation for applications of Digital signage. These can be combined with other company products or be a custom element used in such applications.
"We have created these service offerings to help our customers deploy their digital signage content seamlessly and efficiently. They work in conjunction with our products Cnario y Ramp to enable an easy way to deploy and manage your digital content assets," said Dina Townsend, Vice President of Sales and Marketing for the Americas at YCD Multimedia.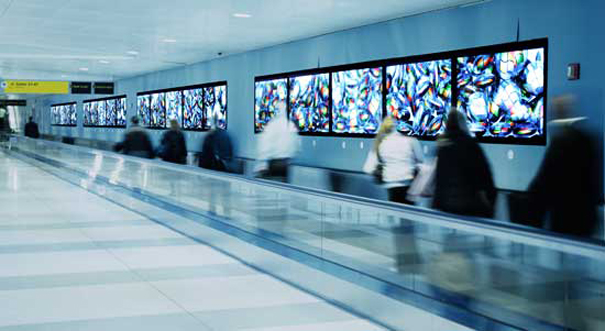 The new services are proactive monitoring, content management, hosting, templates, workflow customization and personalized content. YCD's proactive monitoring is designed to provide customers with peace of mind and maximum uptime for their system.
This service includes an active software agent, installed on each media player, that provides continuous reporting, remote access, automatic alerts, and troubleshooting. YCD will monitor the digital signage network from anywhere.
YCD's Content Management Service Program is a tailored solution to help customers manage their digital signage networks. It offers managed services for any level of content management, from a full send-it-and-forget-it process to a partial customer engagement process. The customer chooses the tier, and YCD provides a simplified managed service on its platform.
YCD offers an all-inclusive hosting service for Cnario and Ramp product solutions. The company provides shared or dedicated servers to keep content secure and scalable.
YCD's template pack for Cnario or Ramp is designed to provide a complete solution for everyday messaging needs such as birthdays, holidays, employee of the month, weather, traffic, news, health and wellness. They are easy to purchase and are bundled to complement the company's solutions.
YCD leverages APIs and SDKs to create a custom workflow for all your digital signage needs, from an integrated, automated, 'zero-touch' approach using a unique programming algorithm, to a user interface (UI) streamlined for uploading and scheduling content, they offer it all as a custom development service.
Finally, it offers the development of personalized content as a complement to its software offer, with information adapted to any digital signage application. This includes brand-specific content, triggered experiences, interactives, templates, dynamic feeds, HTML5, and more.
Did you like this article?
Subscribe to our RSS feed and you won't miss a thing.
Other articles on YCD Multimedia