Canaries
Yellow alert: a volcanic eruption threatens La Palma
On the Canary Island of La Palma, the earth shook many thousands of times in the past few days. A harbinger of a volcanic eruption. The residents must take initial precautions.
Will the fire mountain soon spew lava and ash? On the island of La Palma, which belongs to the Canaries, a volcanic eruption can no longer be ruled out after thousands of small tremors during the past few days. The authorities of the island belonging to Spain activated the yellow alert of an emergency plan and thus the second of four stages, as the newspaper "El País" reported on Thursday.
The people in the south of the small island with around 83,000 inhabitants should prepare light luggage with their cell phones, important documents and any medication they may need and pay attention to the notifications from the authorities.
4200 tremors – the volcano in the Canary Islands could be about to erupt

Since last Saturday, more than 4200 tremors have been registered in the area of ​​the Cumbre Vieja volcanic chain in the south of the island, which are getting stronger and closer to the surface, said the National Geographic Institute (IGN). In addition, the ground was slightly pushed up in places.
This suggests that magma is accumulating under the Cumbre Vieja. "We cannot make any predictions for the next few days, but everything indicates that the earthquakes will be stronger and more noticeable for the population," the newspaper quoted the director of the IGN for the Canary Islands, María José Blanco.
The last time there was a volcanic eruption on the small island in the northwest of the Canary Islands was 50 years ago when the Teneguía hurled lava into the air in 1971. There is no mass tourism on La Palma like on the better known islands of Gran Canaria, Fuerteventura, Lanzarote and Tenerife.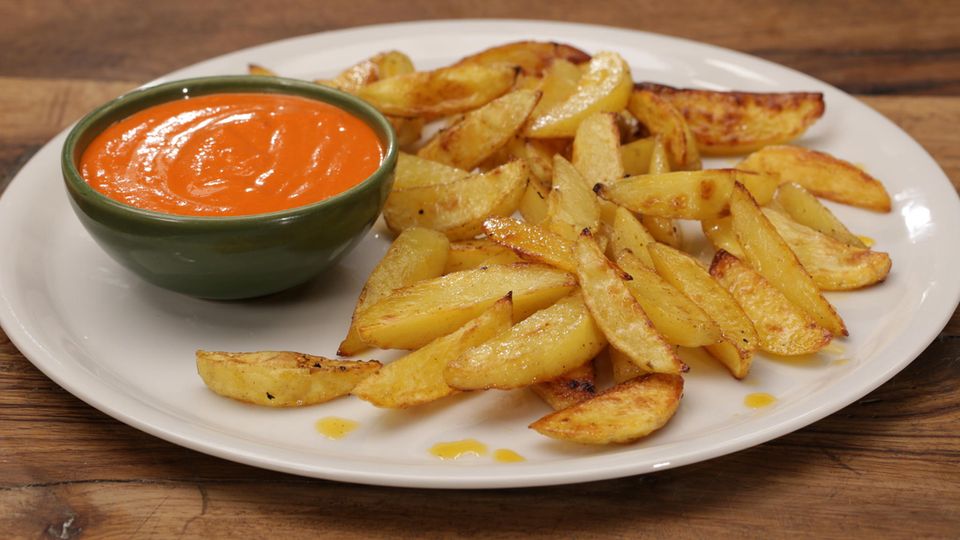 See in the video: Frozen fries from the oven are too mundane for you? Then try these delicious potato wedges with homemade Mojo Rosso – the typical Canarian sauce gives the dish the perfect flavor.