After the release of the new GeForce RTX 3080 Ti, the NVIDIA GeForce RTX 30 series has a fairly complete family of products. Compared with the GeForce RTX 3090, the number of cores is 256, and the memory part is only half of 12 GB, but the price is relatively low. The price has also been adjusted to NT$36,900, which is relatively more approachable in terms of top graphics cards.
The ZOTAC GAMING GeForce RTX 3080 Ti AMP Holo tested in this test is ZOTAC GAMING's top specification and highest core clock product. It uses NVIDIA AMPERE ampere architecture, is equipped with second-generation RT cores and third-generation TENSOR cores, and supports ray tracing. Technology, through NVIDIA DLSS technology to improve game performance and frame rate, and can maintain a sufficient level of image quality.
The Boost frequency of this graphics card is 1710MHz, which is 40MHz higher than the public version. The performance is better. Compared with the GeForce RTX 3080, the performance is improved by about 10%, allowing players to play 3A masterpieces at 4K high resolution and turn it on. Light Chase enjoy the realistic light and shadow effects and game graphics. The remaining relevant specifications are as follows:
Image processor: NVIDIA GeForce RTX 3080 Ti
CUDA core: 10240
Memory: 12GB GDDR6X
Memory interface: 384-bit
Core clock: Boost – 1710 MHz
Memory clock: 19 Gbps
PCI Express:4.0 16x
Output interface: 3 x DisplayPort 1.4a, HDMI 2.1
HDCP support: 2.3
Power supply interface: 2 x 8-pin
Design and specifications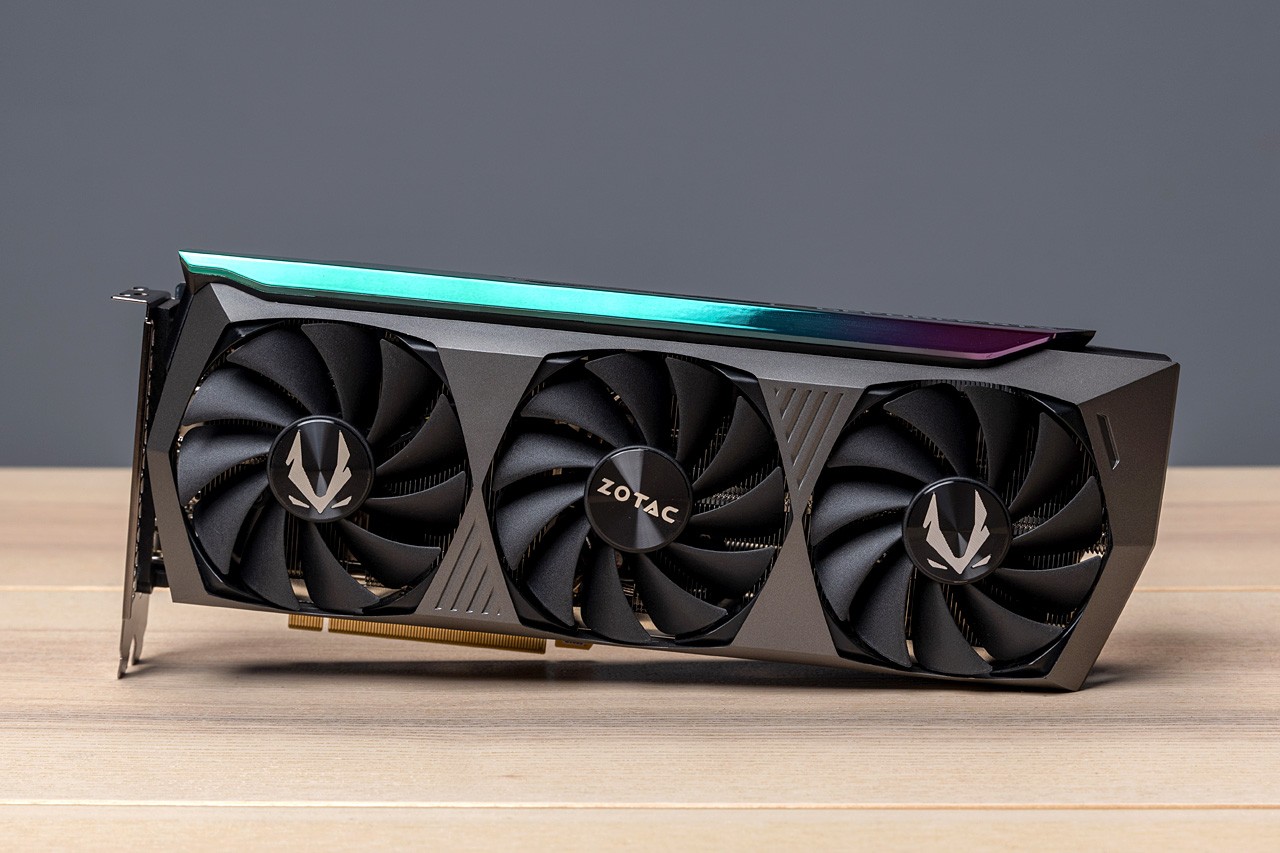 ZOTAC GAMING GeForce RTX 3080 Ti AMP Holo adopts a three-fan design with a hexagonal frame, and adopts ZOTAC GAMING's new generation of aurora loop visual effects. The top and back of the graphics card are designed with special plating gradient color processing, even if the graphics card There is also a unique visual effect without power.
The ARGB mobile lighting effect of the light-emitting module after lighting, presents the holographic aurora projection, which is especially obvious when installed horizontally in a vertical cabinet, which is quite beautiful. In addition, the ARGB lighting effect is also extended to the metal back panel of the graphics card, with a gradient color ZOTAC GAMING Logo on the back, making the visual effect more complete.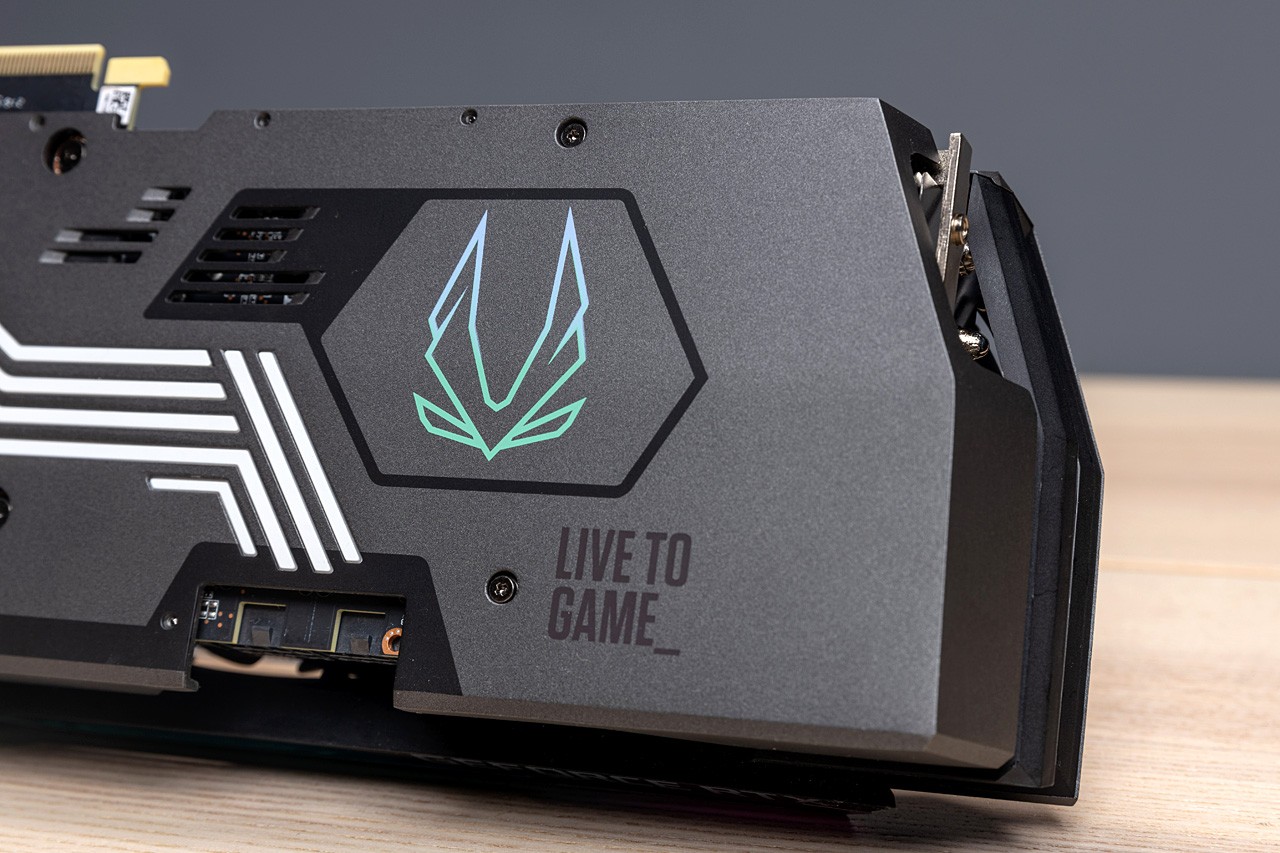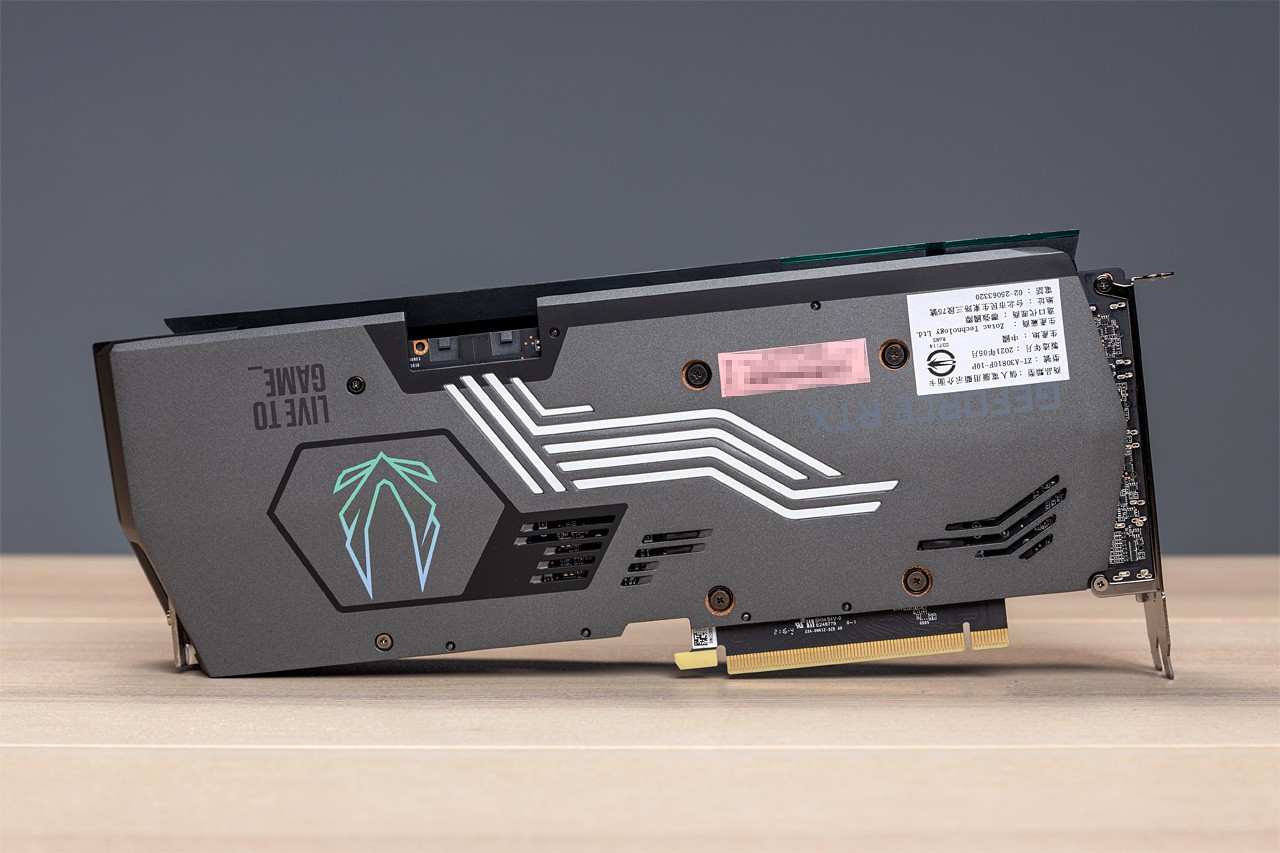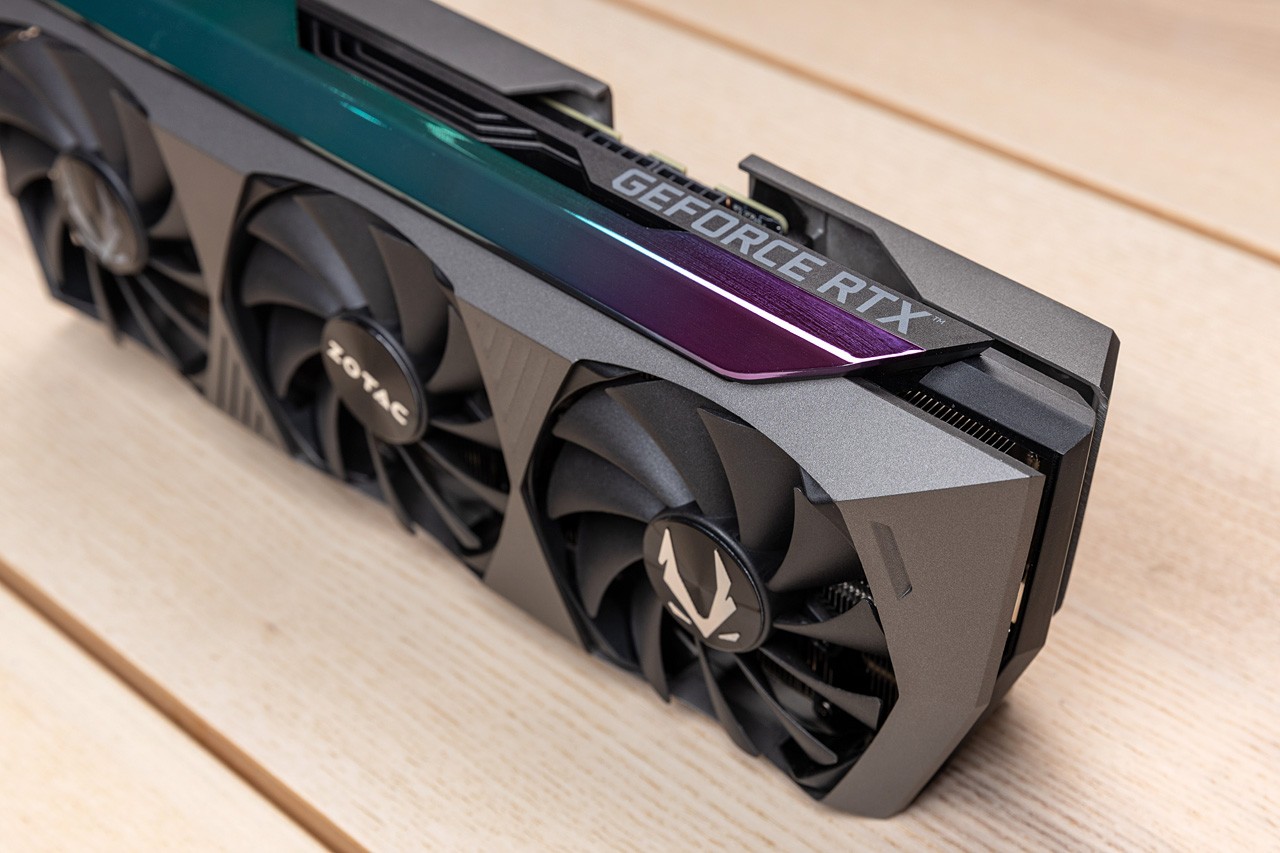 The dual 8-pin design provides higher watts of power supply, which is enough to meet the needs of Boost and even overclocking. The power consumption is 350W. It is recommended to use at least 750W power supply. The graphics output interface part provides three DP 1.4a and one HDMI 2.1, which can support up to 7680×[email protected] resolution, and supports HDCP 2.3.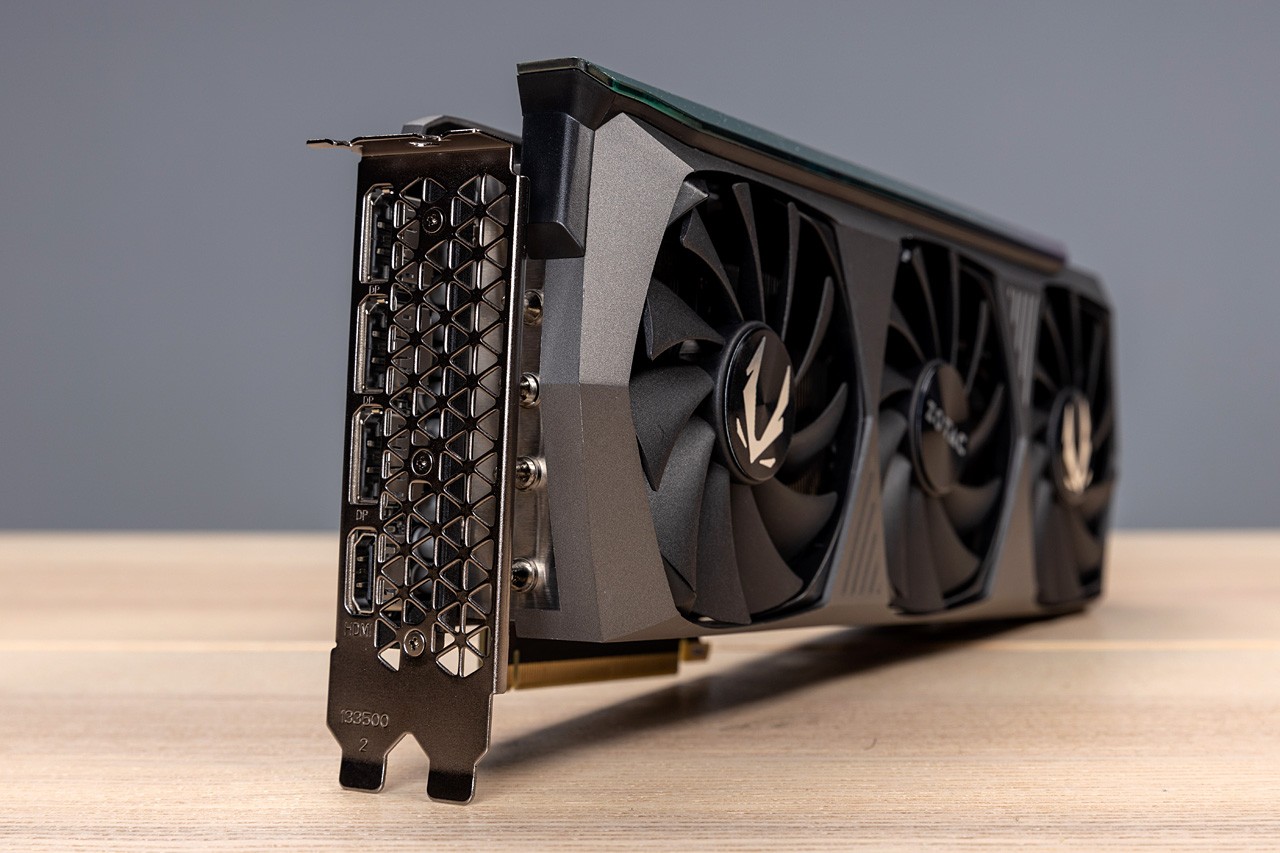 IceStrom 2.0 cooling system and FireStorm software
The heat dissipation part also uses the IceStrom 2.0 cooling system, equipped with an 11-blade fan with Freeze automatic stop function. The airflow is increased by 10% compared with the previous generation. The grouped aluminum heat dissipation fins are connected through seven direct contact heat pipes, and the heat dissipation effect is good. The Freeze automatic stop function under low load not only reduces operating noise, but also prolongs the life of the fan.
The FireStorm interface is simple and easy to use, which can maximize the performance of the graphics card. OC Scanner one-click overclocking is simple and easy to use. You can also manually adjust the frequency, voltage and other parameters for further overclocking.
The RGB Faith Light is a SPECTRA 2.0 lighting effect system integrated into the FireStorm software. The programmable graphics card LED lighting effect can easily change the color, brightness or lighting mode, providing unique and rich lighting color changes.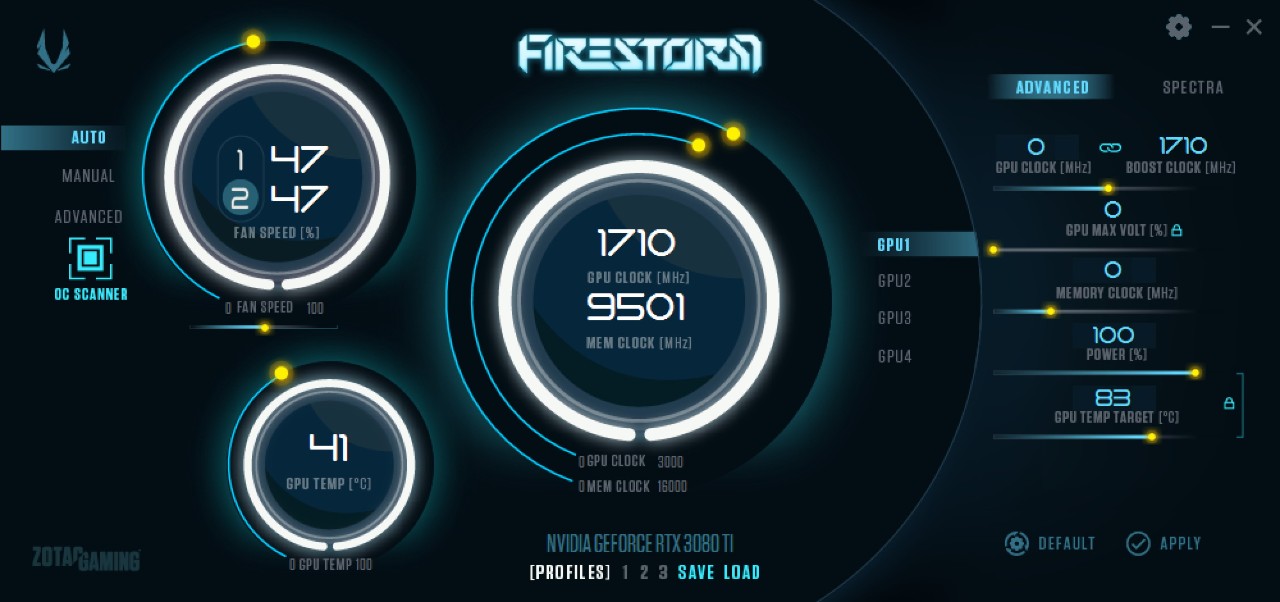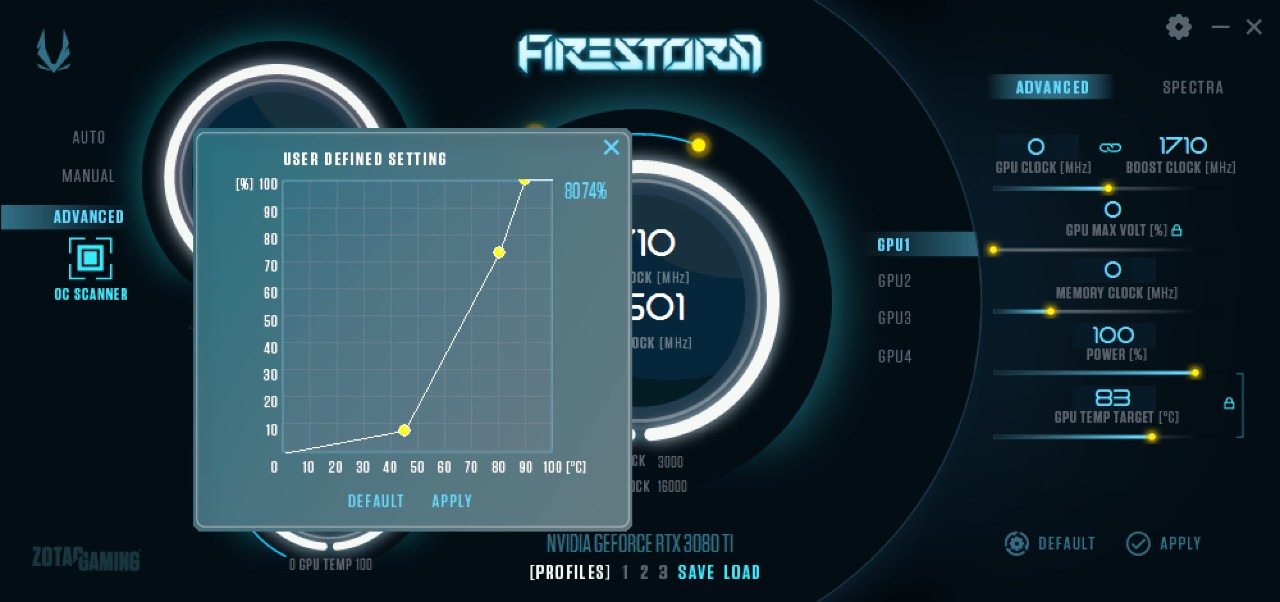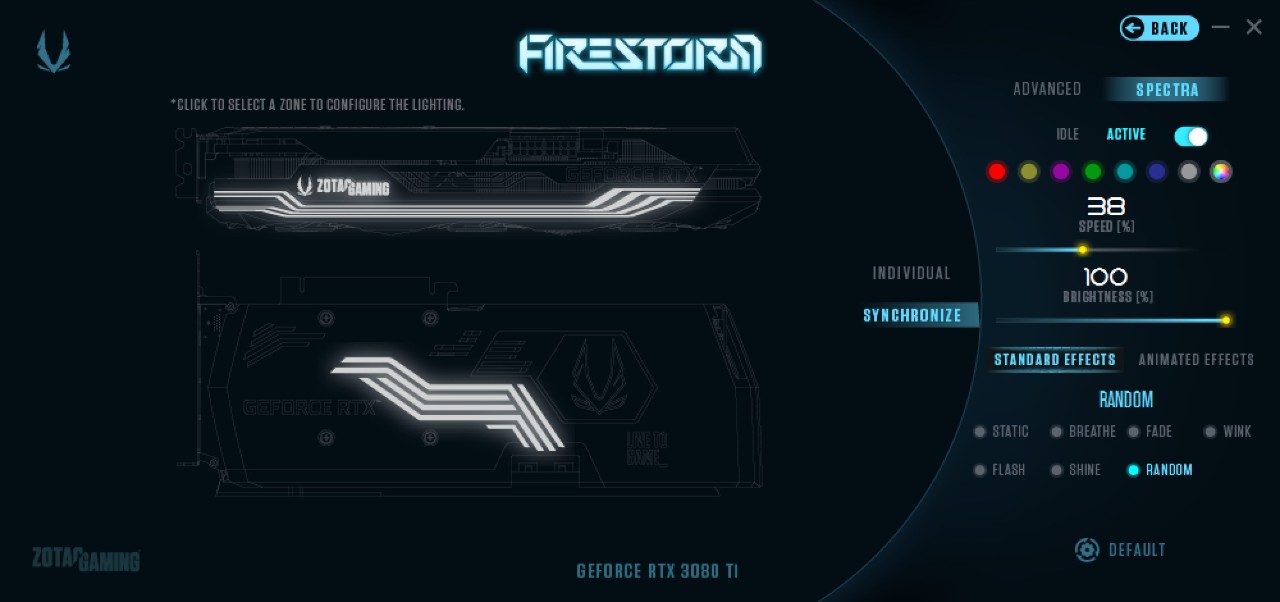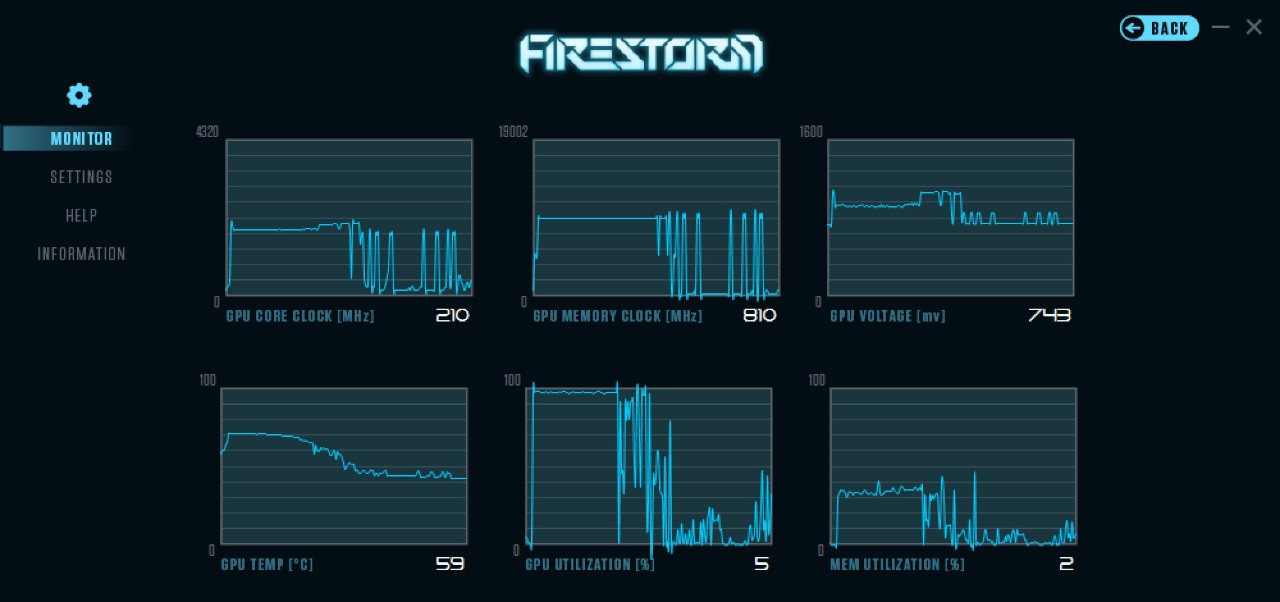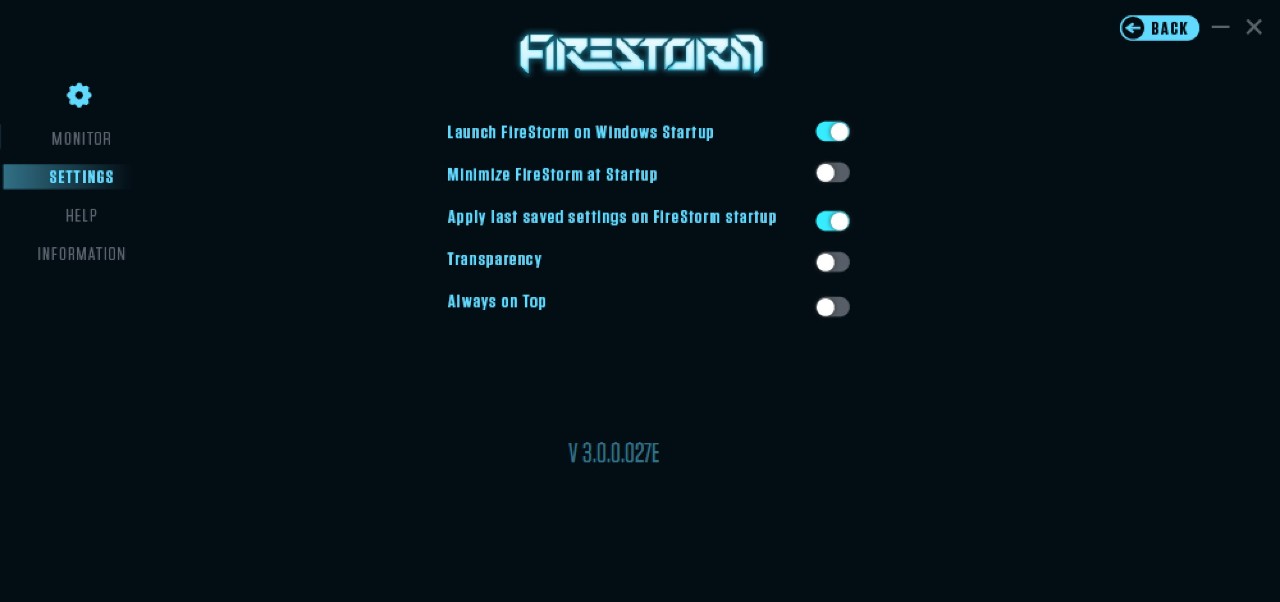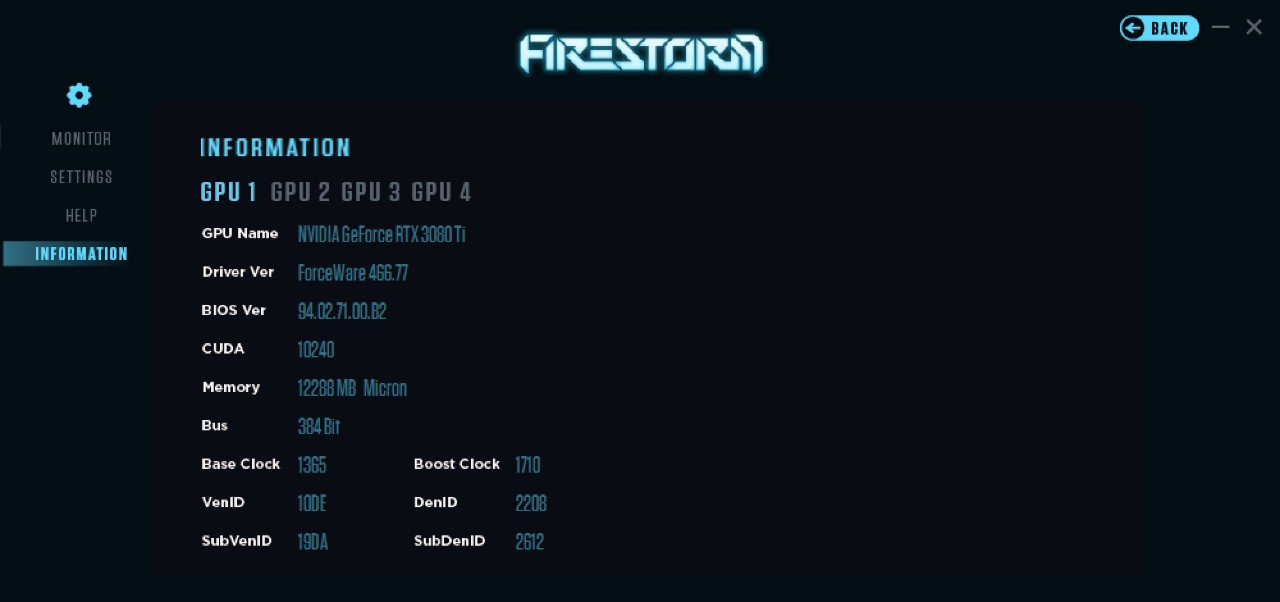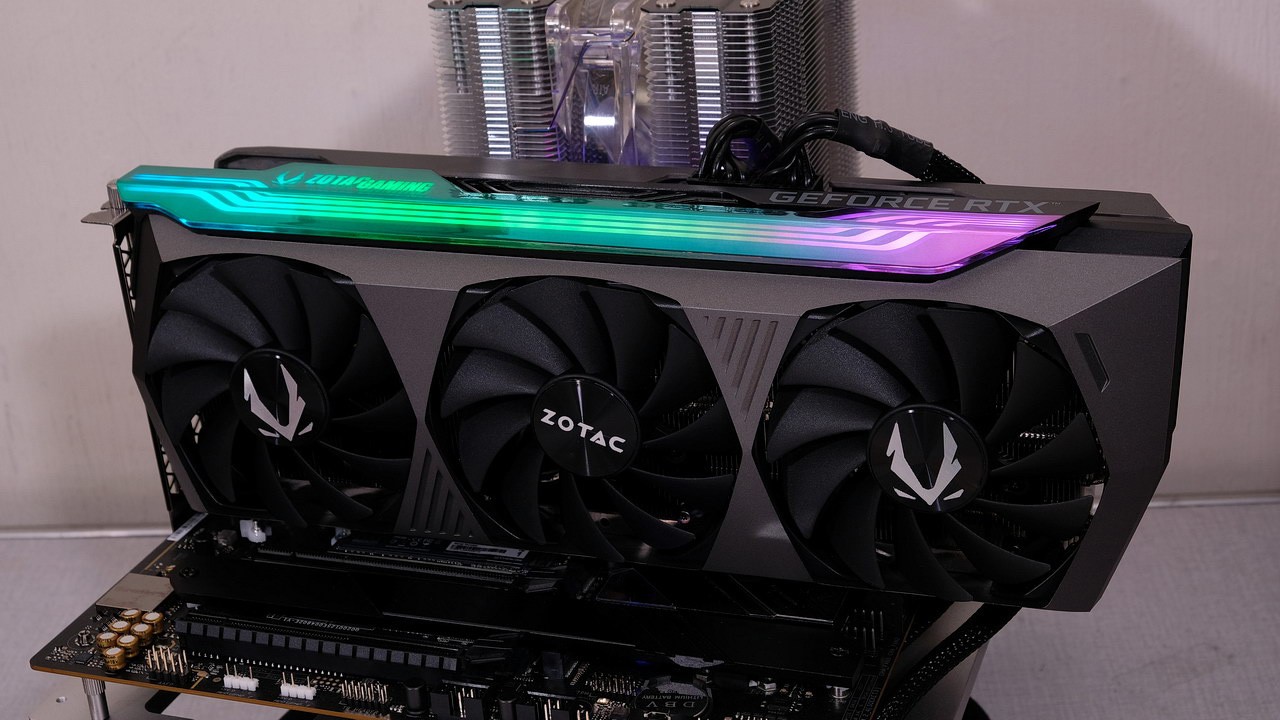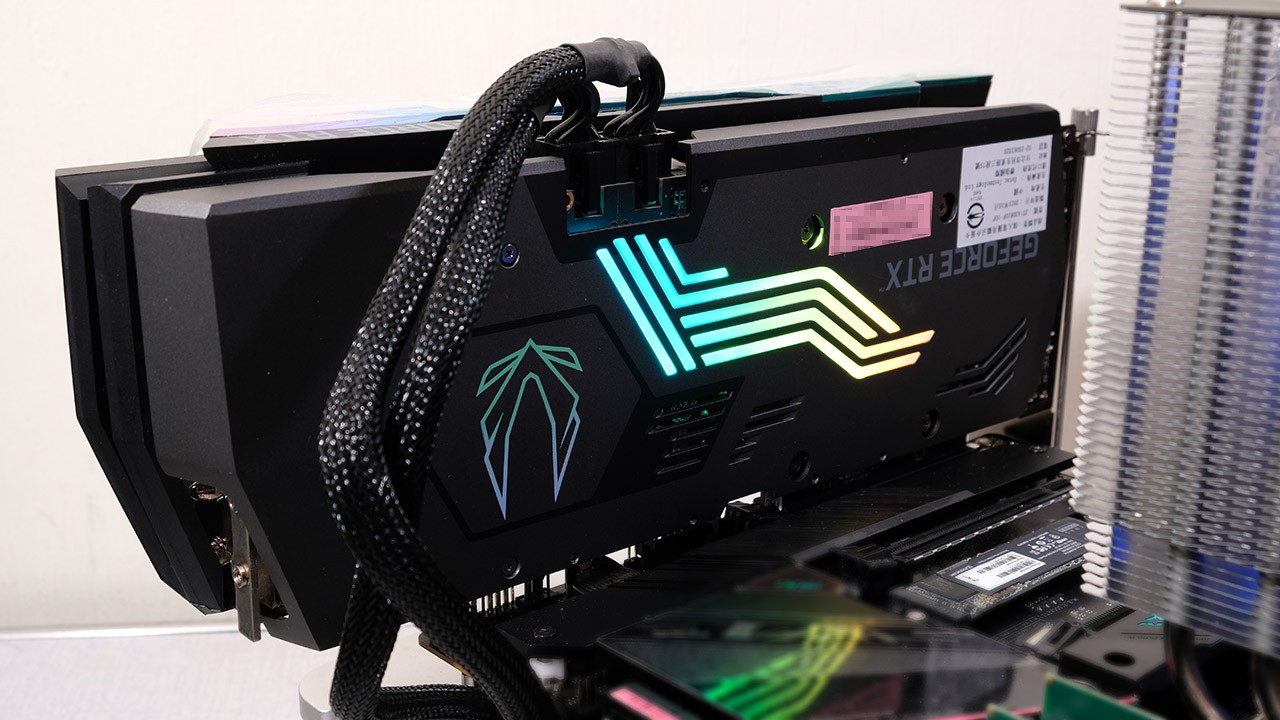 Performance measurement platform
Processor: Intel Core i9-10900K
Motherboard: ROG STRIX Z590-E Gaming WIFI
Memory: Transcend DDR4-3200 16GB*2
空冷:Thermalright Peerless Assasin 120
SSD : Corsair MP510 1TB
Power supply: be quiet! Straight Power 11 1000W Gold
Operating system: Windows 10 Professional 64 Bit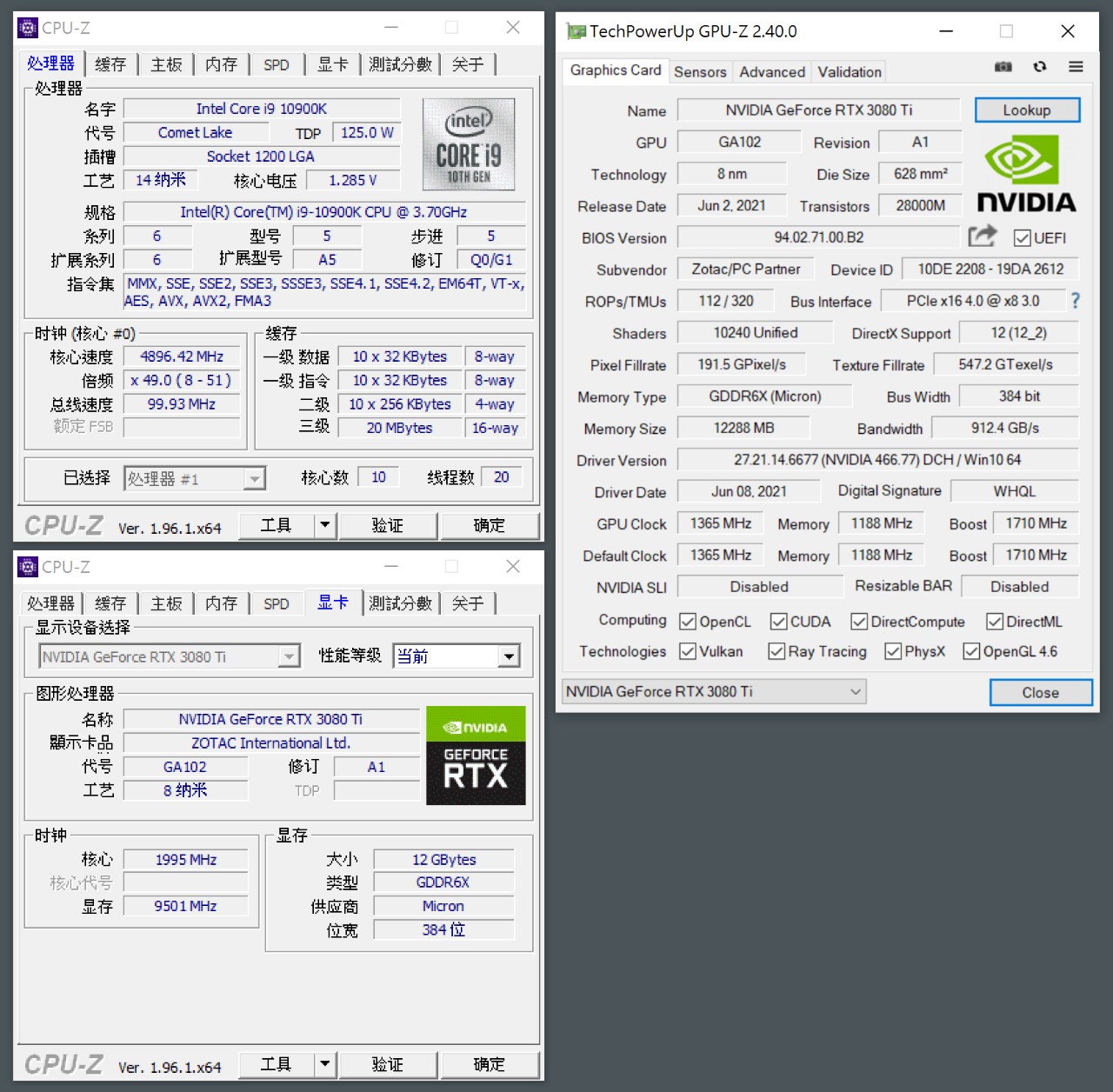 Basic 3DMark performance test, the test data is as follows, playing 1080p games can be said to be a piece of cake, to get a high FPS smooth experience is no problem, 3A level games can easily reach more than 100 FPS.
With the built-in DLSS test, when DLSS is turned on at 1440p resolution, you can get a frame increase of more than 35%, and 2160p can increase the number of frames by more than 70%. The performance increase is quite obvious.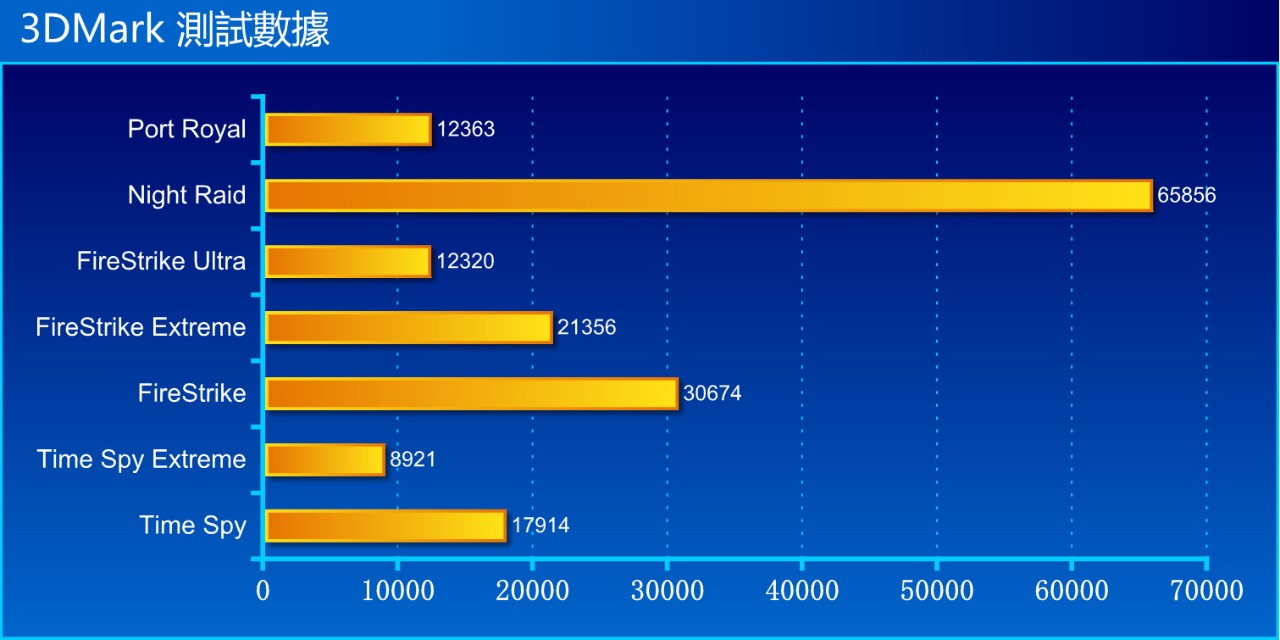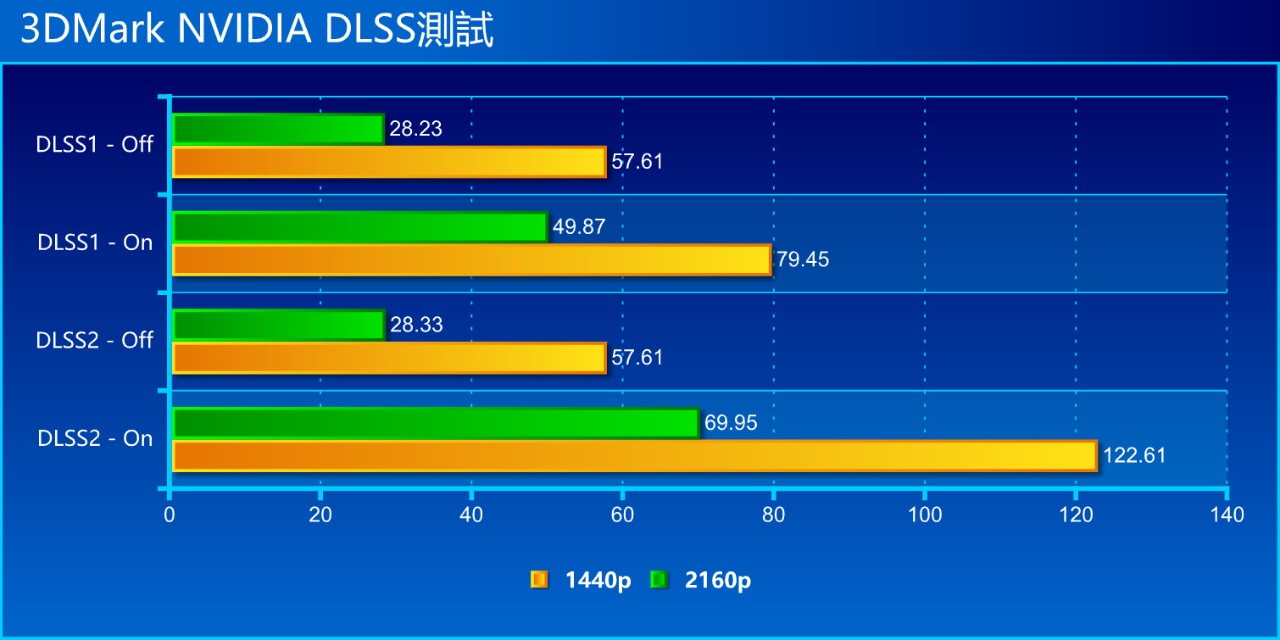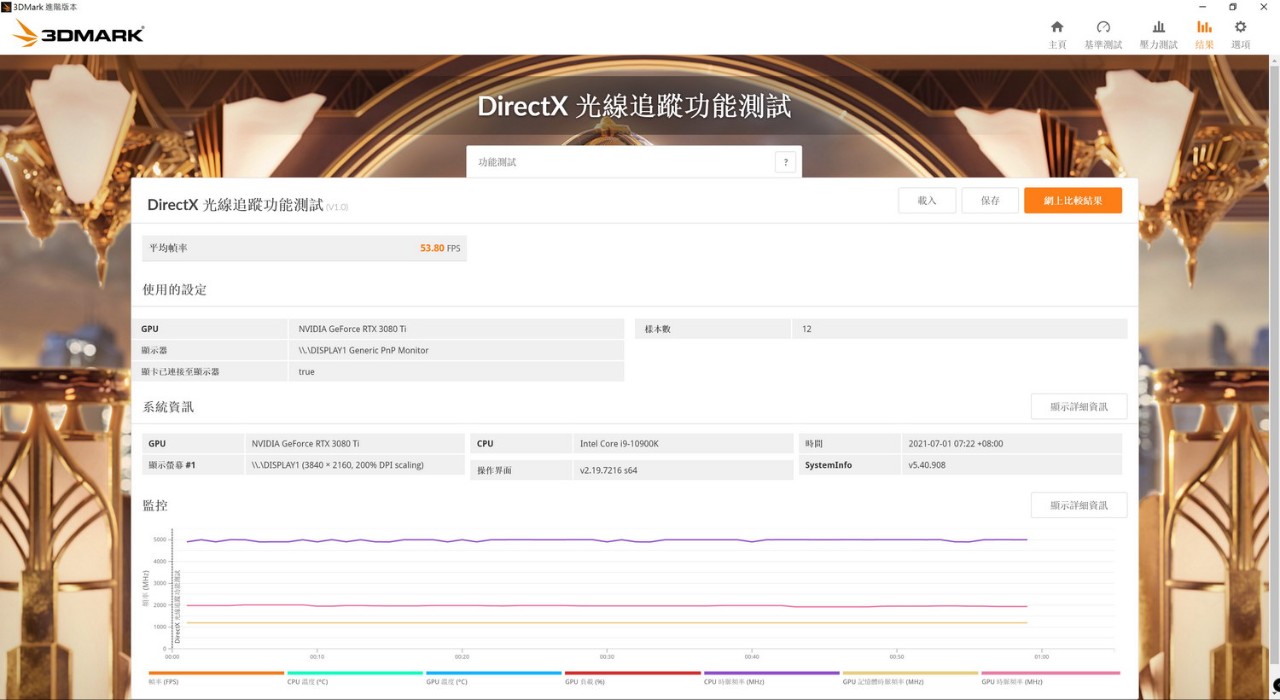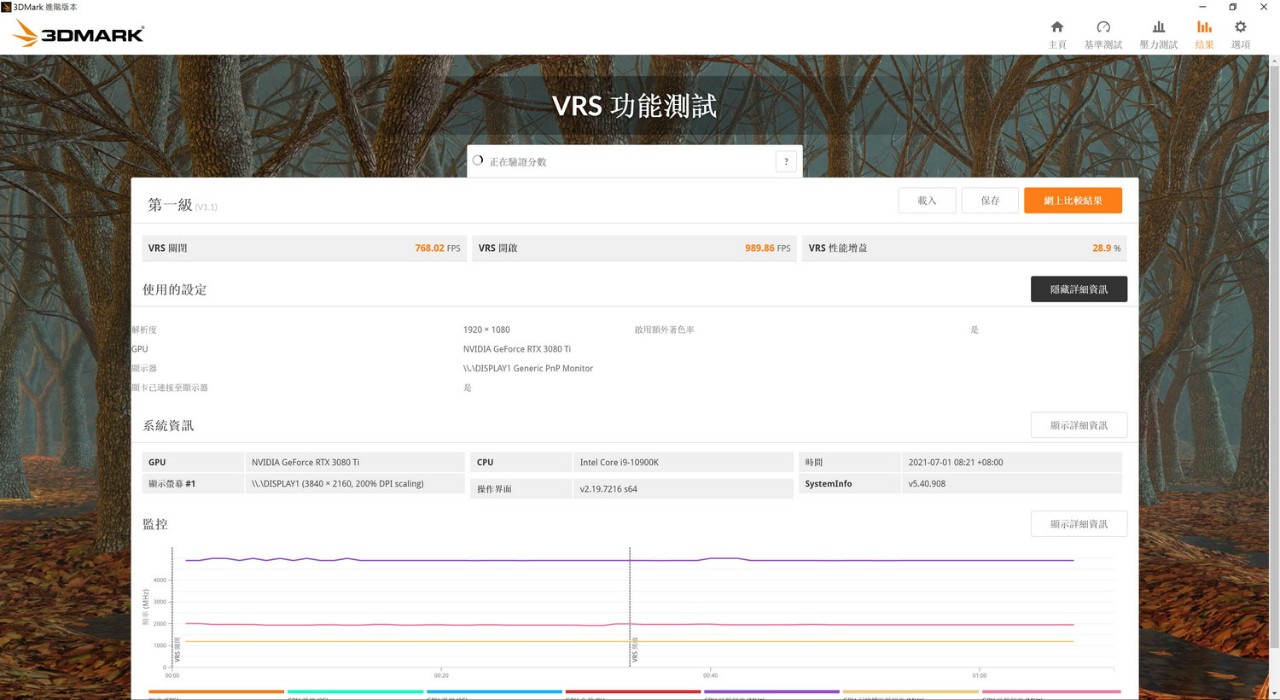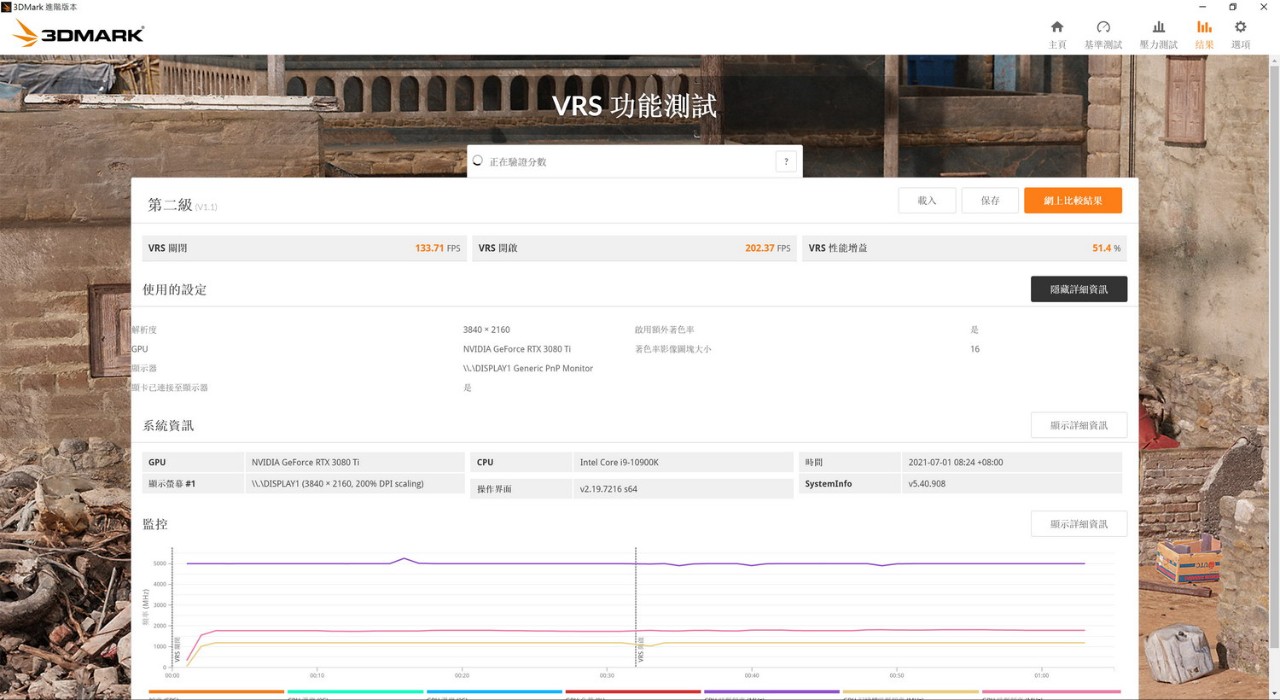 Temperature performance
When the ambient temperature of the indoor air conditioner is about 28 degrees, the fan automatically enters the stop mode in standby mode, the GPU temperature is maintained at about 43 degrees, and the maximum temperature is about 73 degrees at 99% of the load. At this time, the fan speed is close to 1,900 rpm. The number of direct contact heat pipes has reached an exaggerated seven, and the high temperature suppression force with large-area grouped heat sink fins is quite good.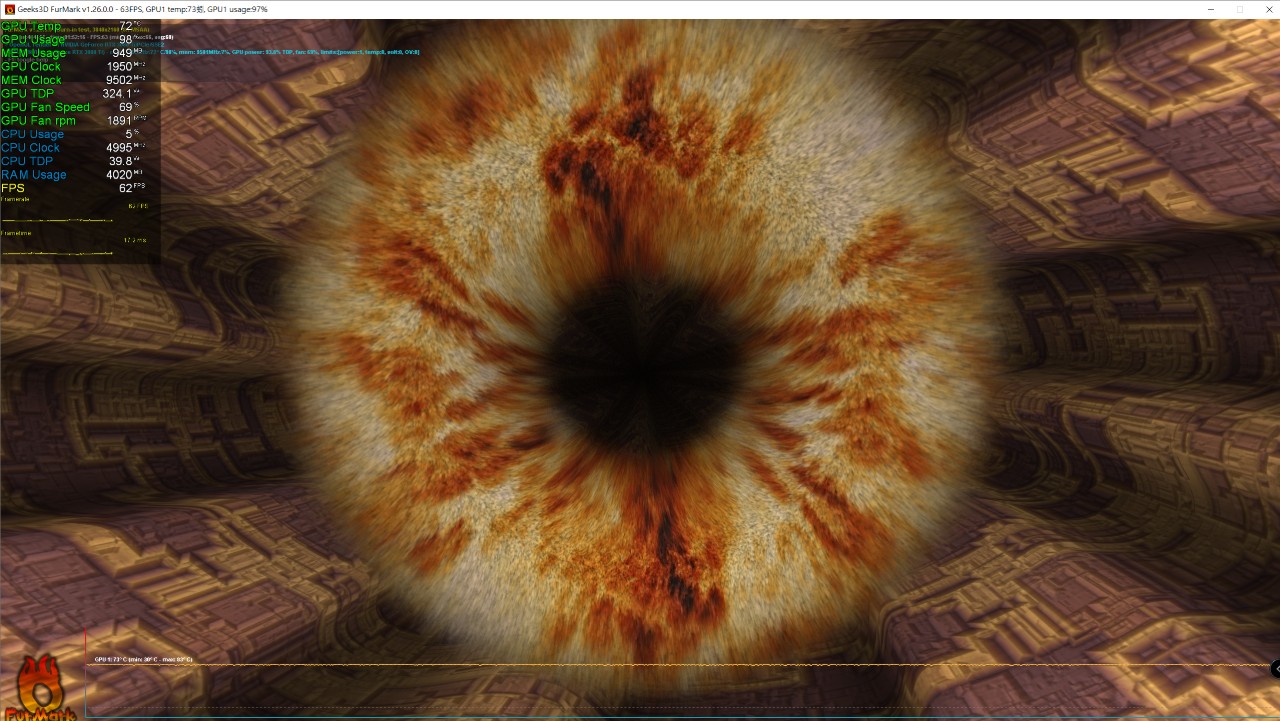 NVIDIA Broadcast – Noise cancellation, no green screen to back, easy to create professional live broadcast room
The NVIDIA Broadcast function is a technology designed for live broadcasting. Through noise cancellation, virtual background and webcam automatic framing, combined with artificial intelligence audio and visual effects, players can turn the background into a home without having to build an additional studio. Live studio.
NVIDIA Broadcast introduction video
NVIDIA Reflex and DLSS-Enjoy low-latency, smooth and extremely high-quality gaming experience
NVIDIA Reflex provides the lowest latency and the best response speed, combined with GPU and game optimization functions, greatly reducing system latency, providing a lower latency gaming experience for competitive games, and indirectly improving response sensitivity. Games such as Heroes, Apex Heroes, or Rainbow Six: Siege all reduce latency by turning on the NVIDIA Reflex setting.
NVIDIA Reflex introduction video
Use the Vulkan API to start "Rainbow Six: Siege" and enable it by turning on NVIDIA Reflex in the image settings in the settings option, and observe the delay by turning on the NVIDIA Reflex overlay page.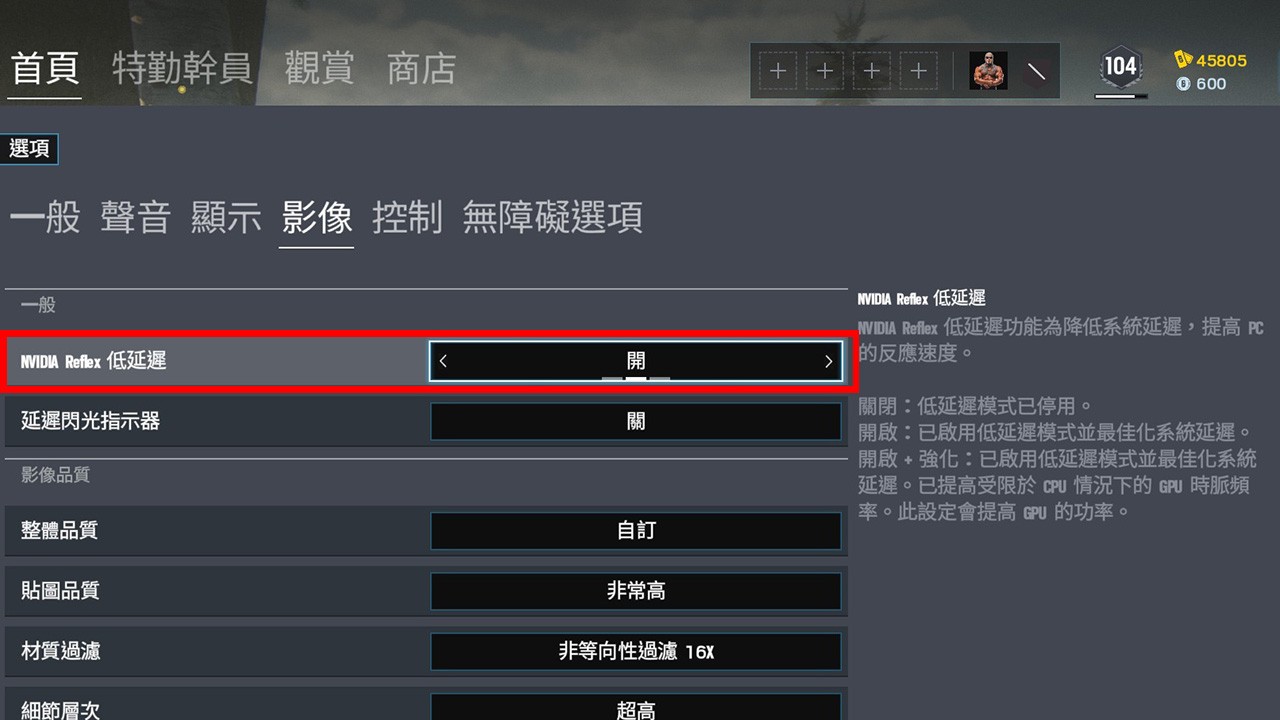 It's also very easy to open the NVIDIA Reflex overlap page. You can first enter the GeForce Experience interface and turn on the "experimental function". In the game, you can open the control center with the Alt + Z key combination, and you can open the "performance" operation page for real-time See the current FPS value and delay data, and use Alt+R to open and close the performance overlap status indicator.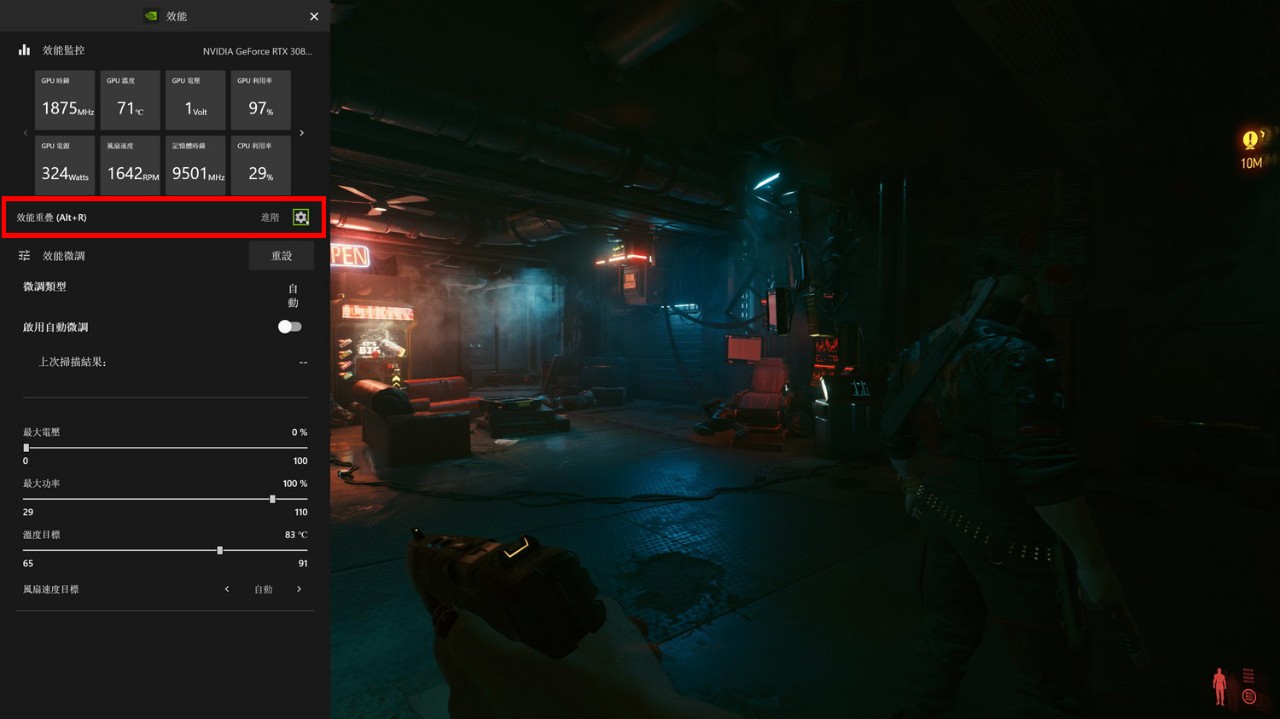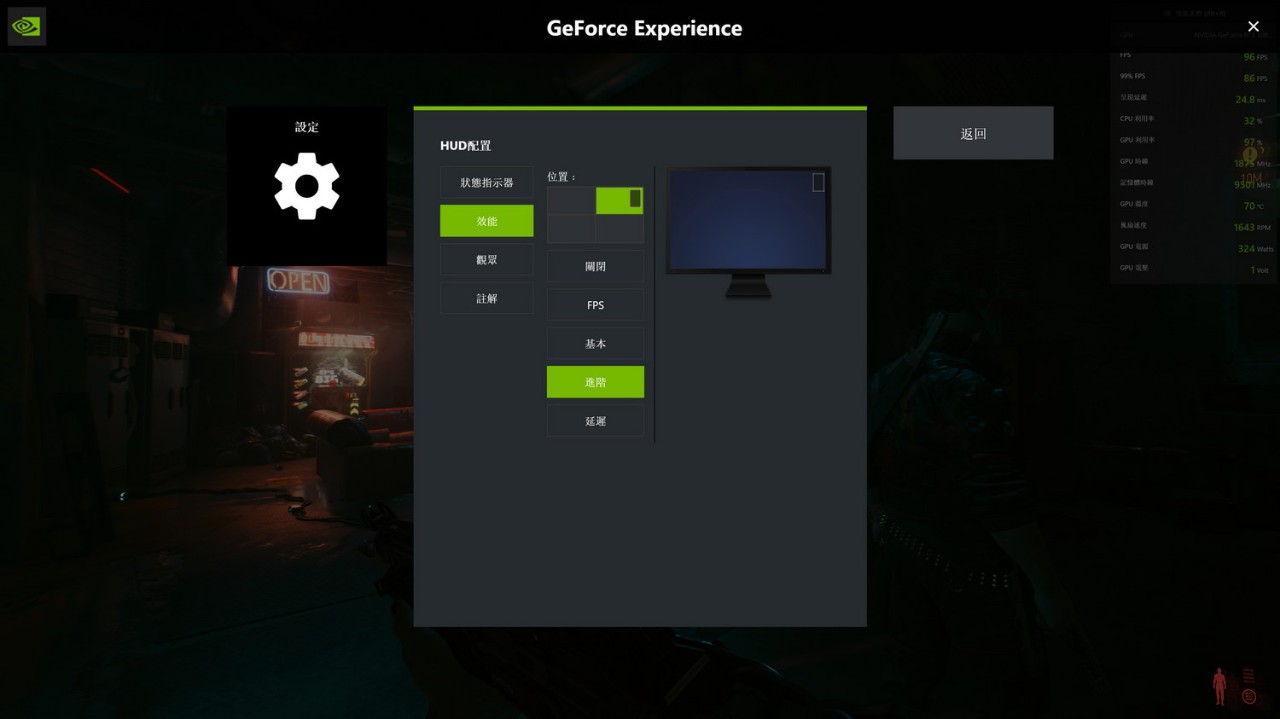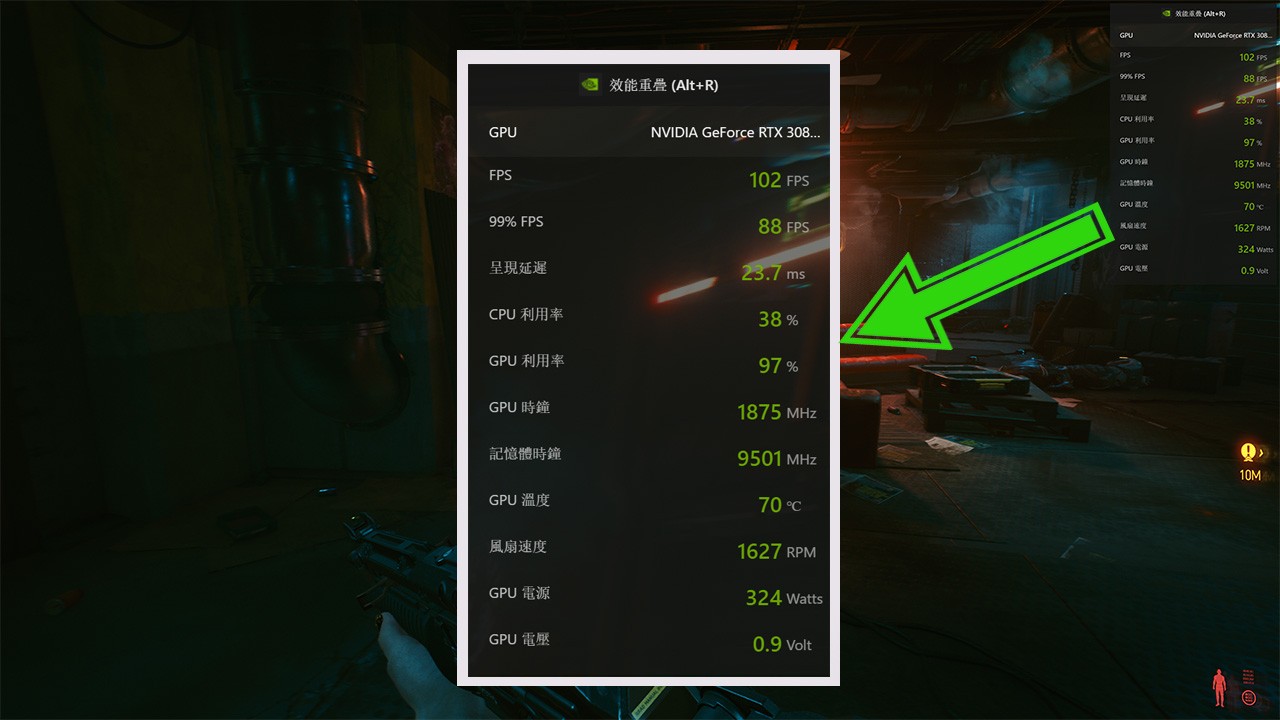 NVIDIA DLSS – 4K 60 frames ultra-smooth gaming experience
NVIDIA's Deep Learning Ultra High Sampling (DLSS) uses deep learning and AI to train the GPU to render clearer high-resolution images, and uses high-resolution images to generate super-sampling anti-aliased images, the image quality is comparable to the original rendering effect and is sharper , Under 4K high resolution, maximum special effects and ray tracing super resource quality settings, occasionally even the GeForce RTX 3080 will be a bit difficult.
Through the dual blessing of DLSS technology and the powerful performance of GeForce RTX 3080 Ti, players can truly experience a smooth experience of more than 60 frames per second at 4K resolution, and take into account the excellent picture quality and light and shadow effects.
NVIDIA DLSS introduction video
Through the actual test of 3A masterpieces such as "Dynamic Rebel 2077", "Decisive Moment: Black Ops Cold War", "Rainbow Six: Siege" and "Tomb Raider: Shadow" and other 3A masterpieces, you can find the changes in the number of frames on the screen when DLSS is opened and closed. After turning on DLSS, it can indeed greatly increase the number of screen frames, reach the level of smooth experience, and greatly enhance the game experience.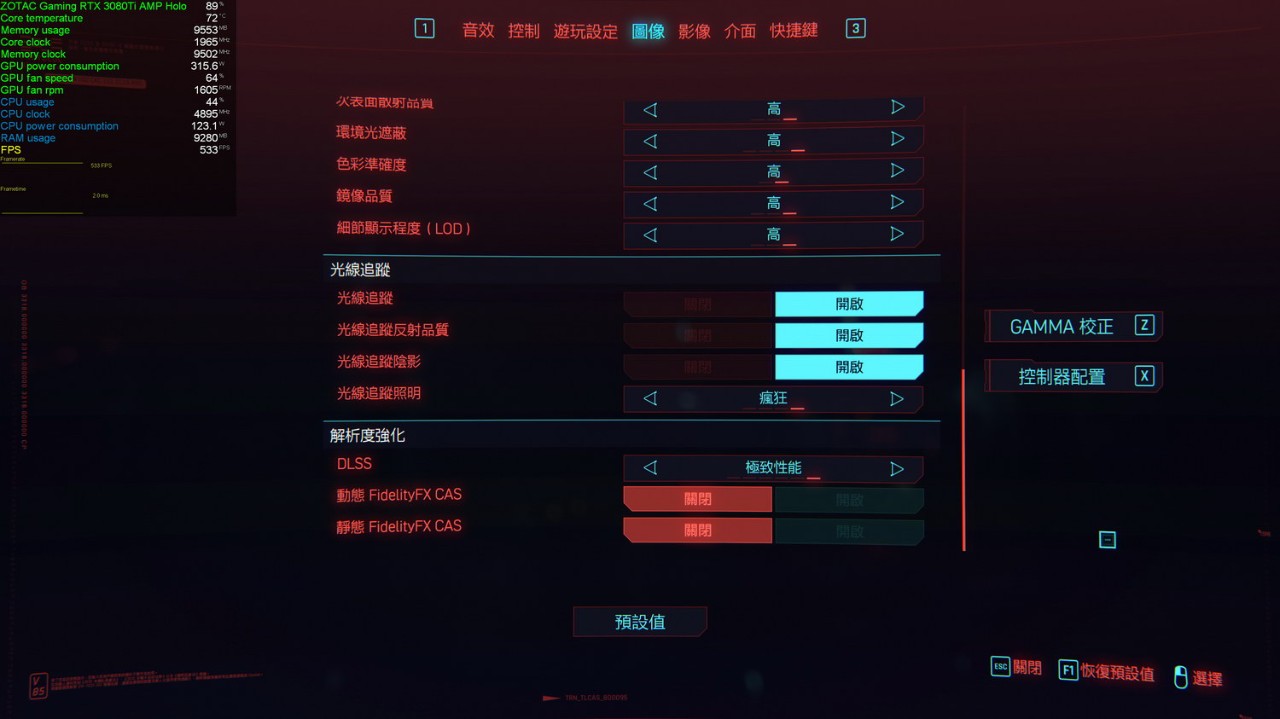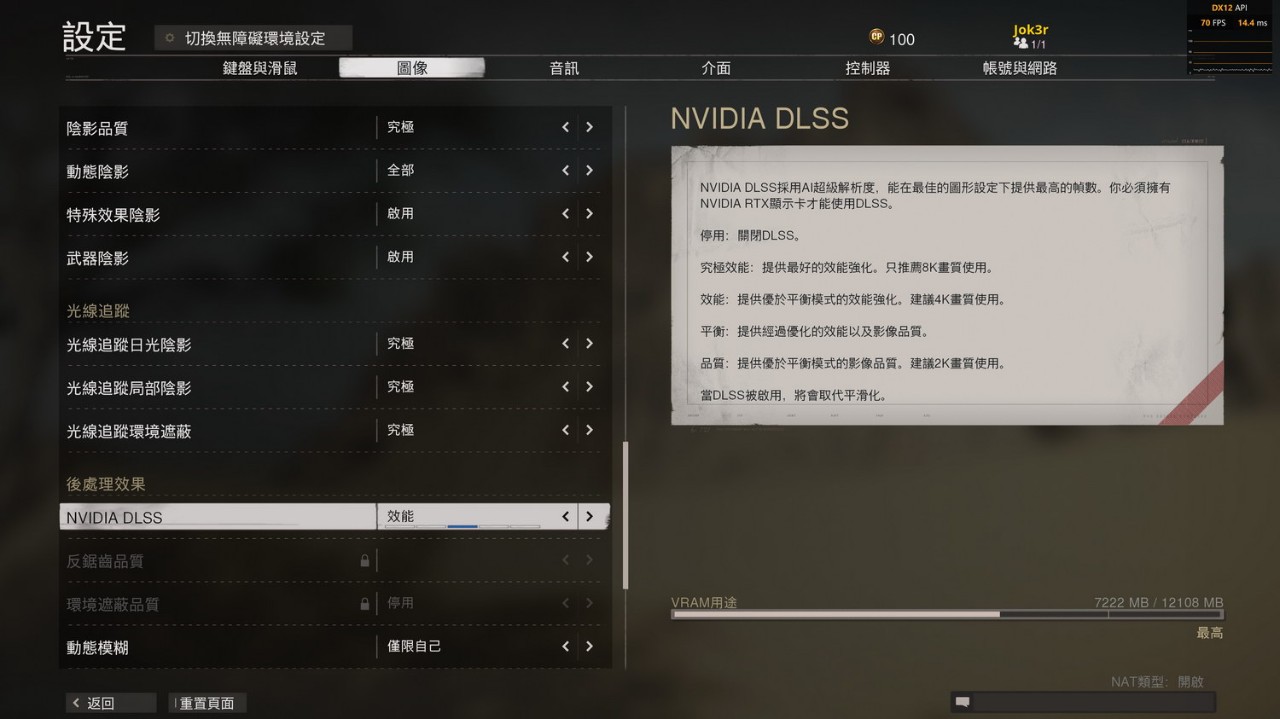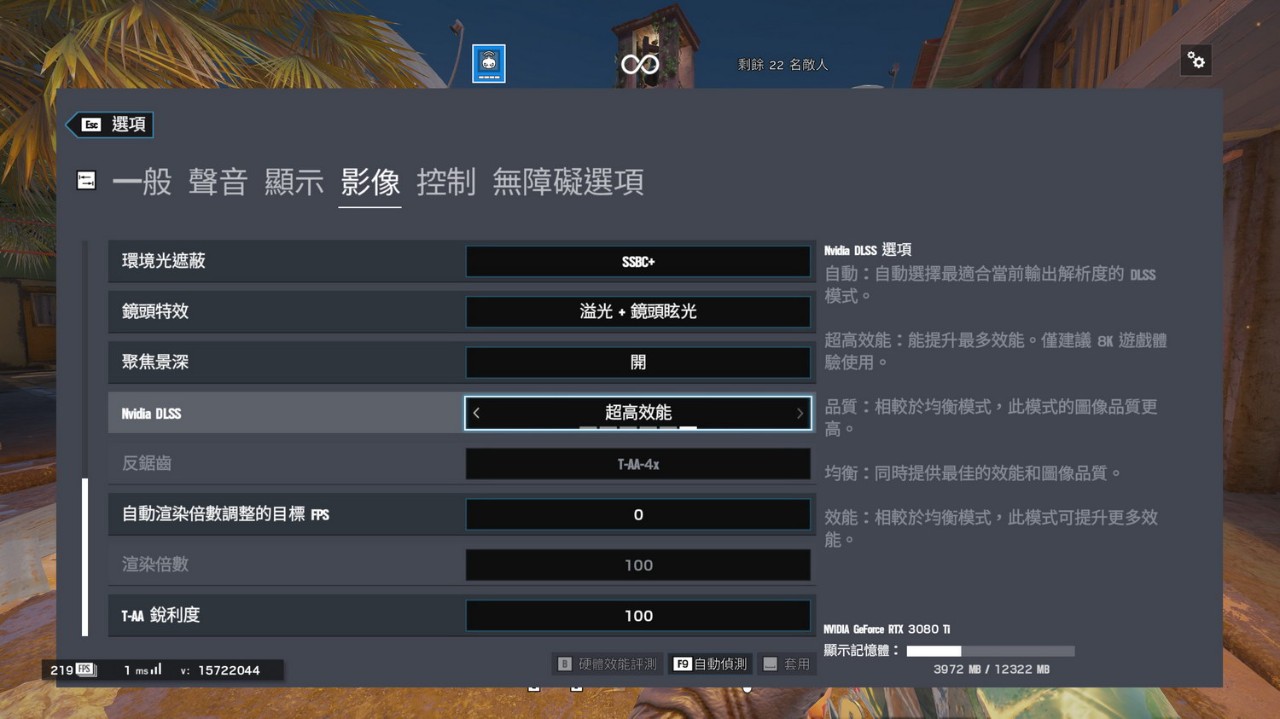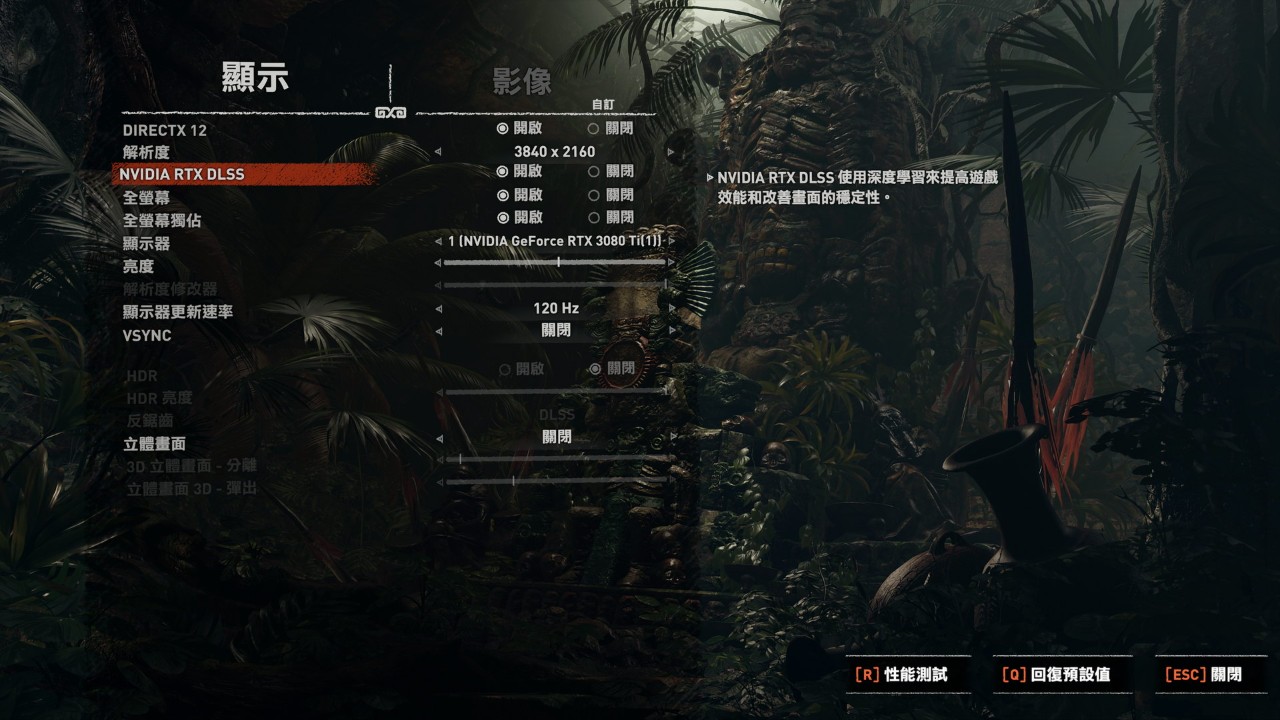 From the actual game performance test, the GeForce RTX 3080 Ti has a good frame rate performance at 1440p and 2160p resolutions. With DLSS turned on and the special effects are all on, 3A games have an average of at least 60 frames or more. The fluency of "Cold War" and "Dian Yu Renke 2077" is also not a problem.
As for e-sports games, there is no suspense. "Rainbow Six: Siege" can exceed 200 frames even at 2160p resolution, and other 3A-level game special effects are fully turned on and high quality is also smooth, or it can be turned on. DLSS further increases the number of frames. Pursuing the ultimate 4K image quality and turning on ray tracing, the GeForce RTX 3080 Ti is definitely the best choice for players.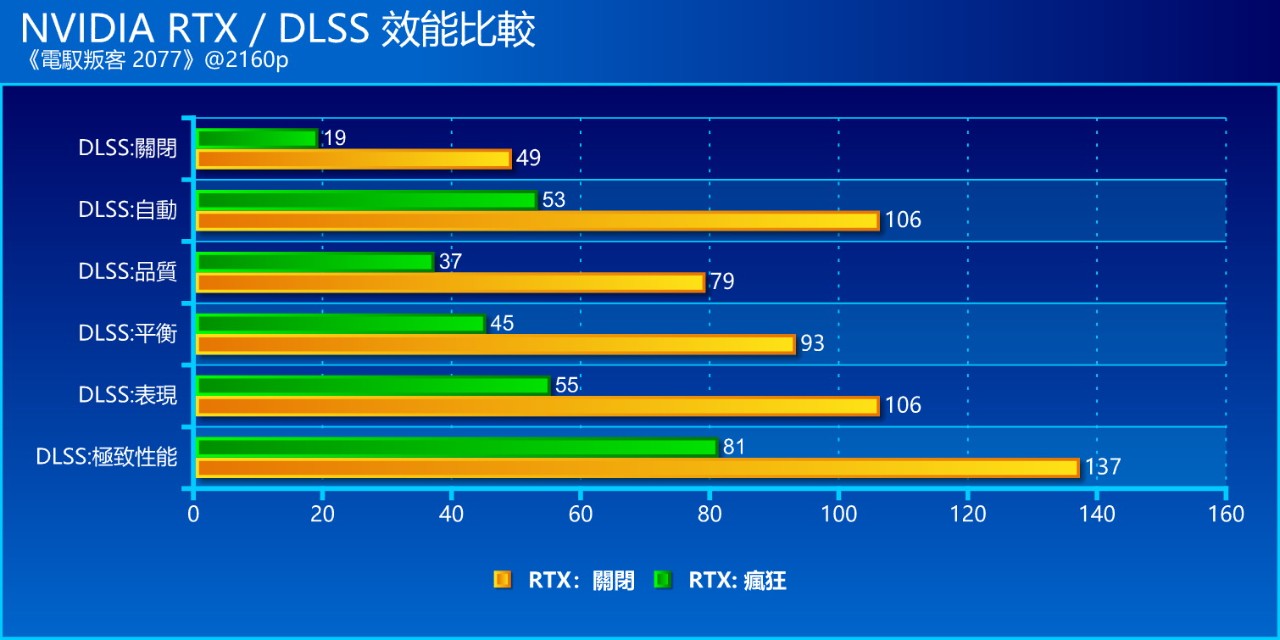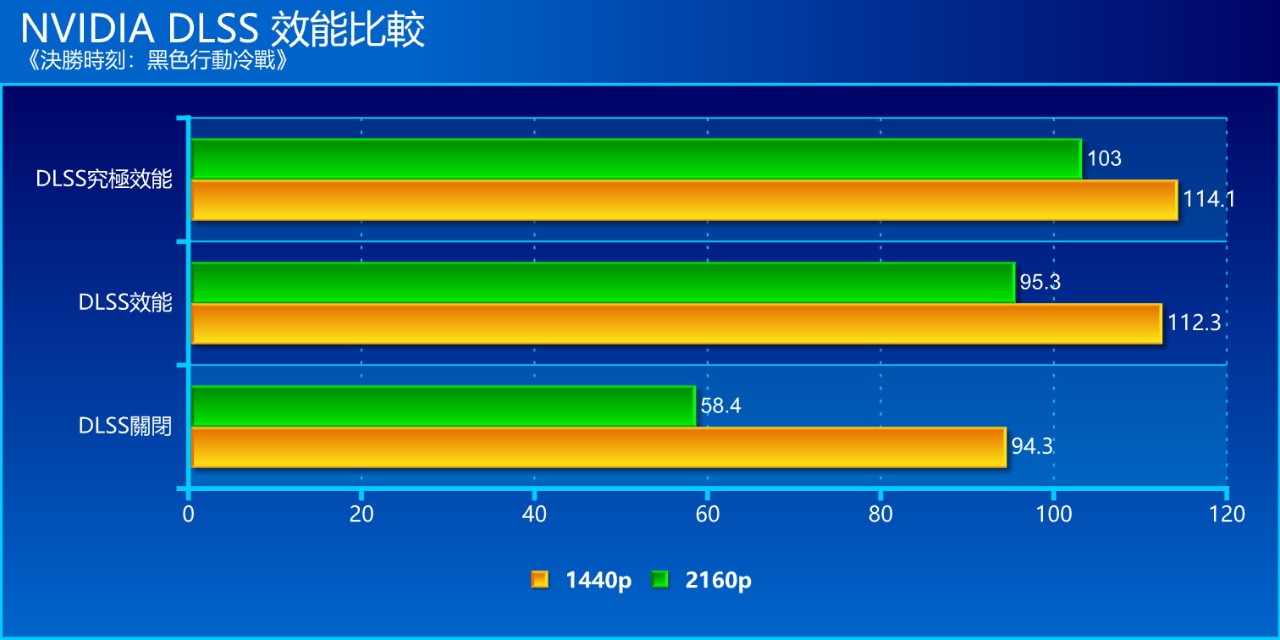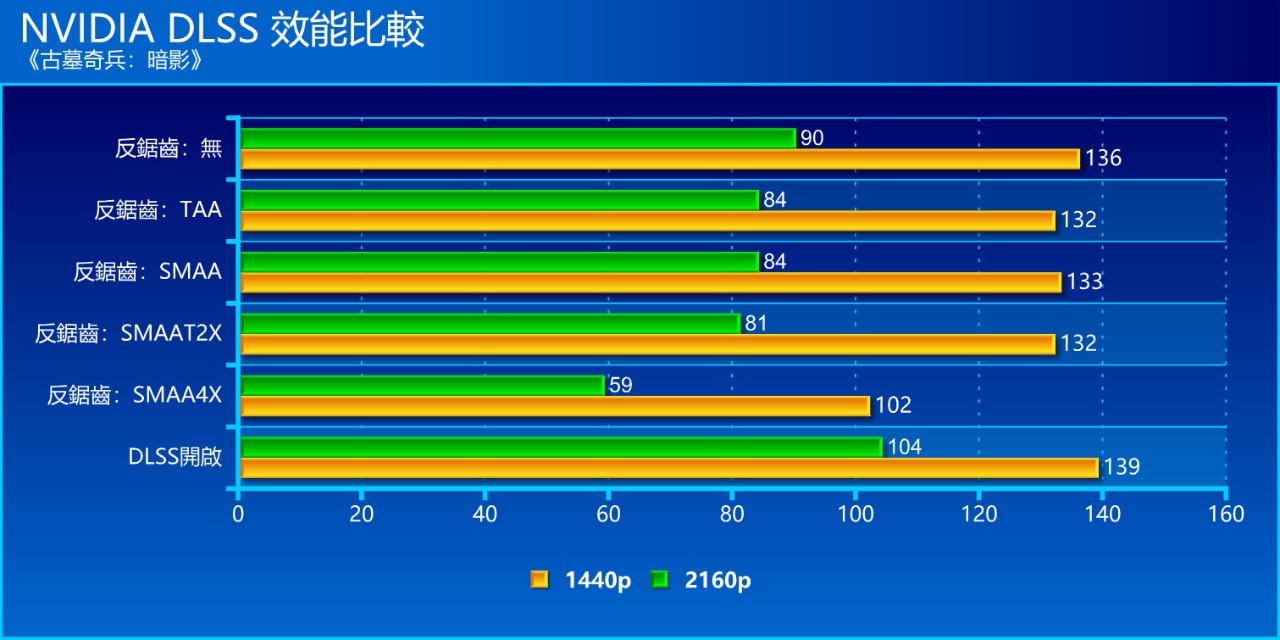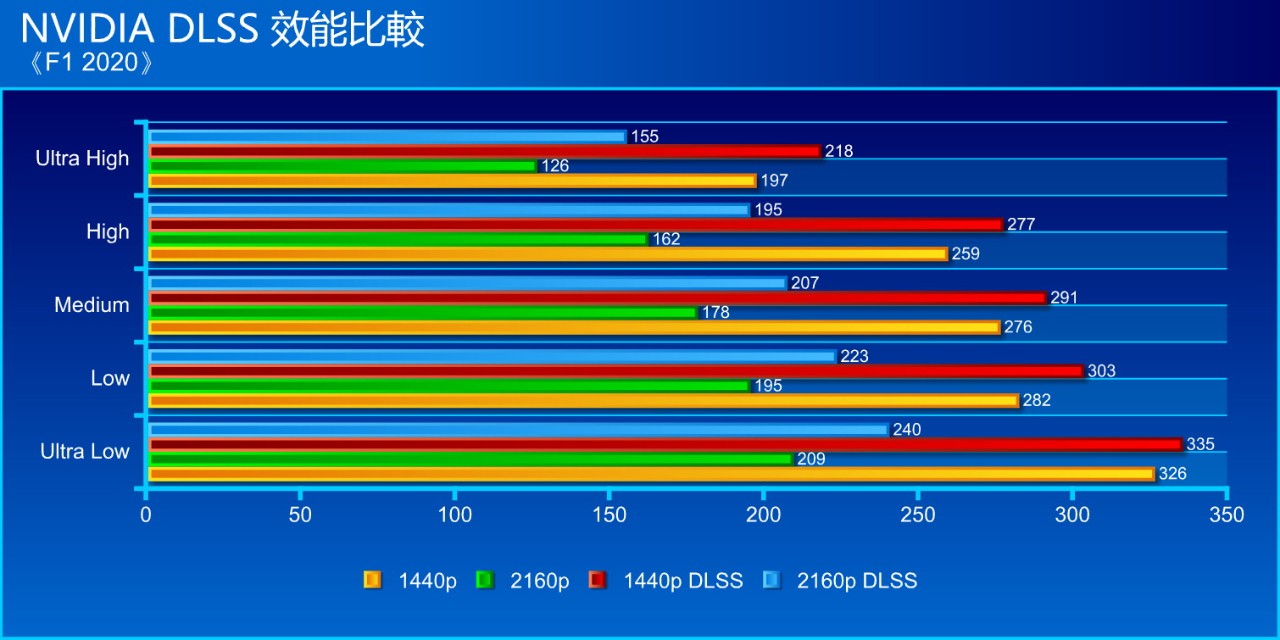 to sum up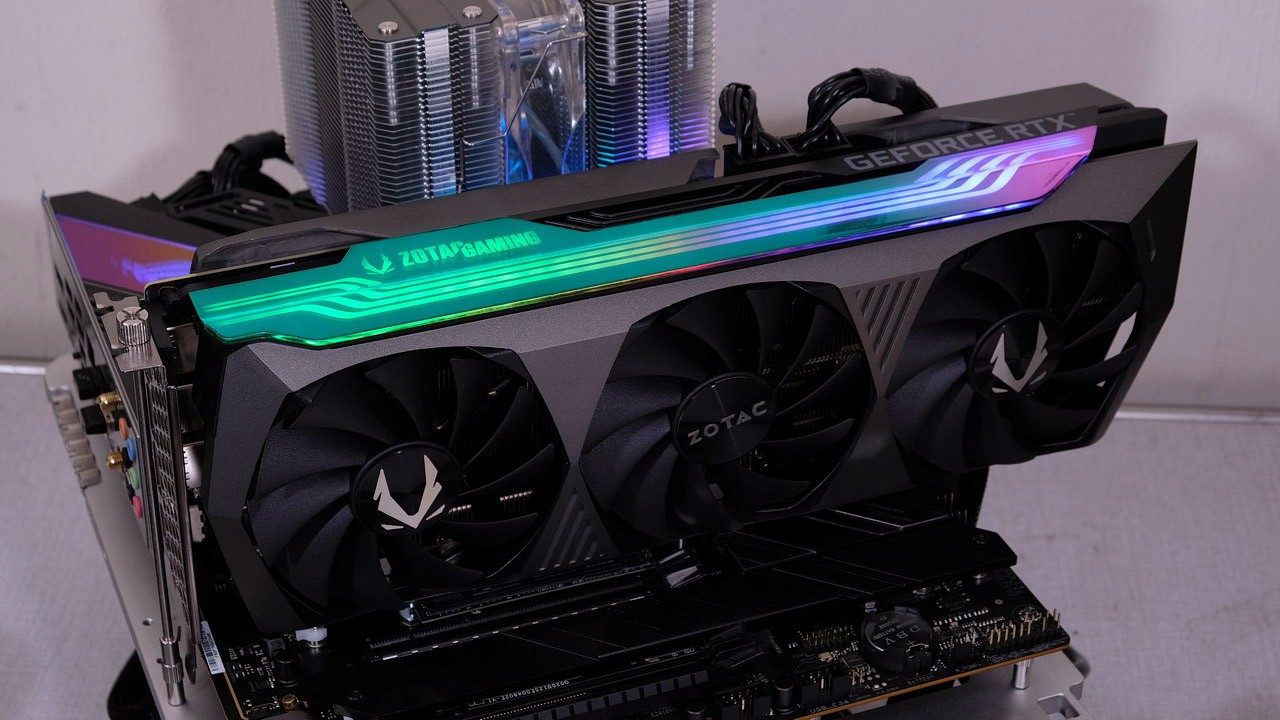 ZOTAC GAMING GeForce RTX 3080Ti AMP Holo has the most powerful graphics and computing power, providing excellent heat dissipation and beautiful external visual effects. The aurora loop visual effect is matched with the gradient color electroplating graphics card cover, which is undoubtedly the most eye-catching in the market. The design, combined with the SPECTRA 2.0 ARGB lighting system, makes this graphics card look very beautiful whether it is lit or not.
The powerful performance of GeForce RTX 3080 Ti makes it easy to face mainstream 3A masterpiece games with 2K or even 4K ultra-high resolution. Even with the ultimate image quality setting with full effects and ray tracing enabled, it can be instantly supported by NVIDIA DLSS. Increase the number of frames ranging from 40 to 100%.
The setting of 12GB memory is quite sufficient for most games. If you want to pursue 4K high-resolution ultimate picture quality, enable light tracking and stabilize 60 frames for smooth play, choose ZOTAC GAMING GeForce RTX 3080 Ti AMP Holo. This graphics card is right. Hello!
Extra Screening
From June 1st to July 31st, 2021, as long as you purchase the ZOTAC GAMING GeForce RTX 30 series graphics card, complete the product registration, and upload the purchase invoice voucher, you can get the ZOTAC GAMING RGB graphics card support frame for free, and there is still a chance On July 17th and August 8th, two live online lucky draws won the Samsung Odyssey G5 curved gaming screen, Thermaltake Argent gaming accessories and other awards.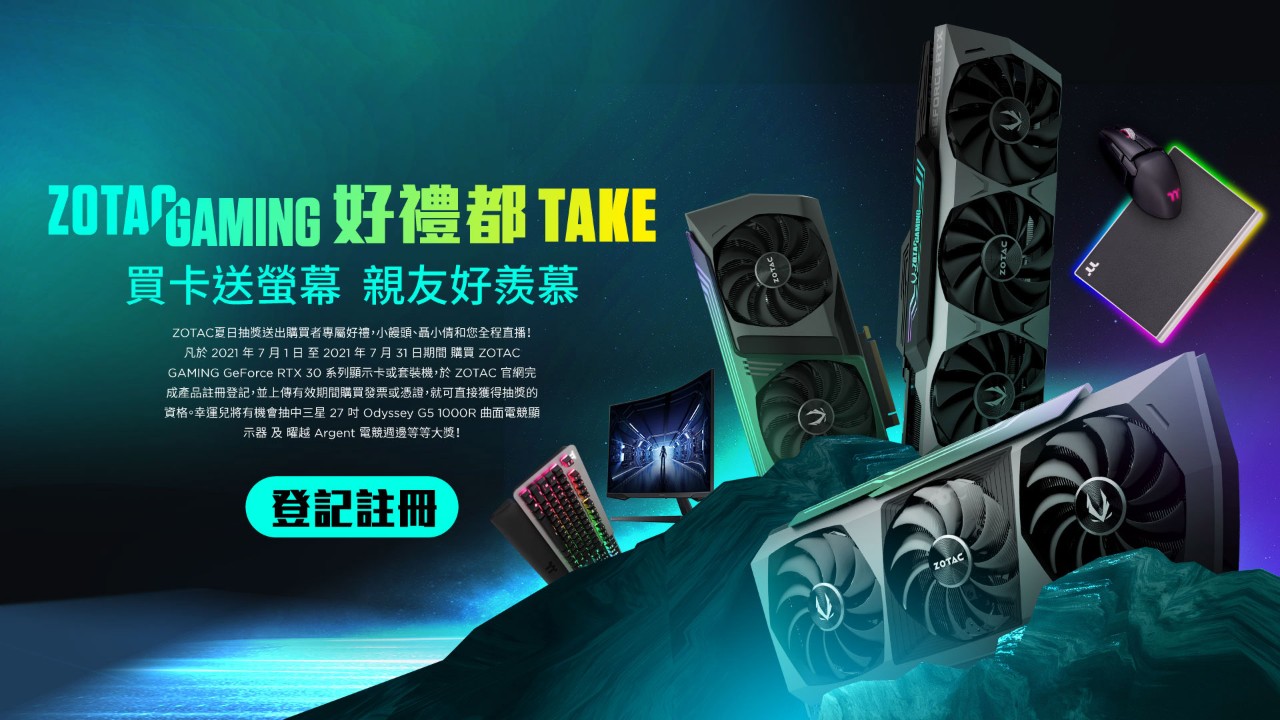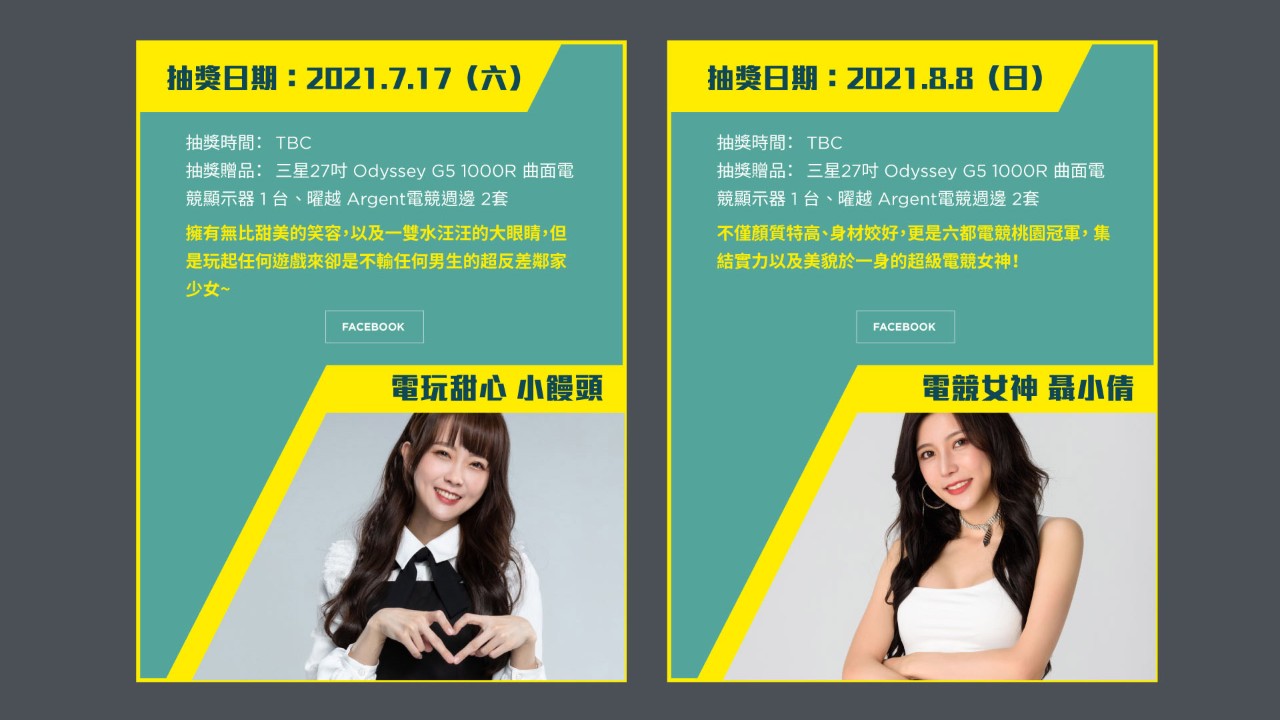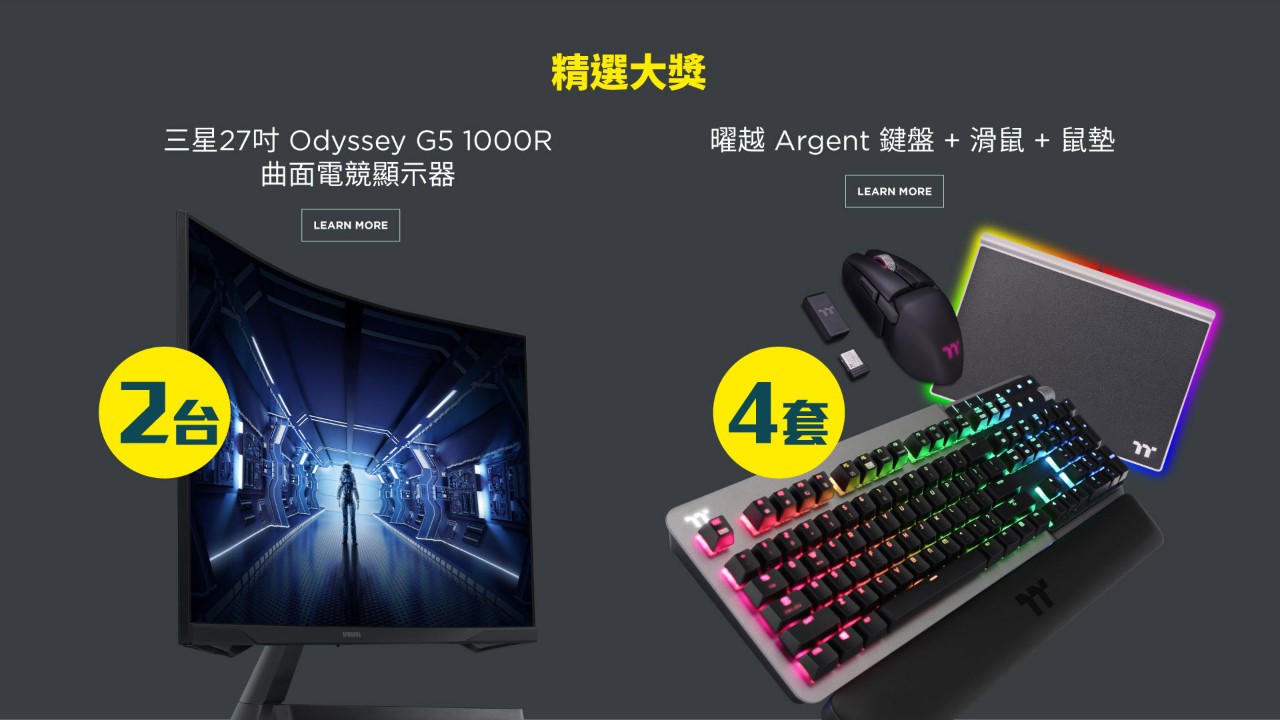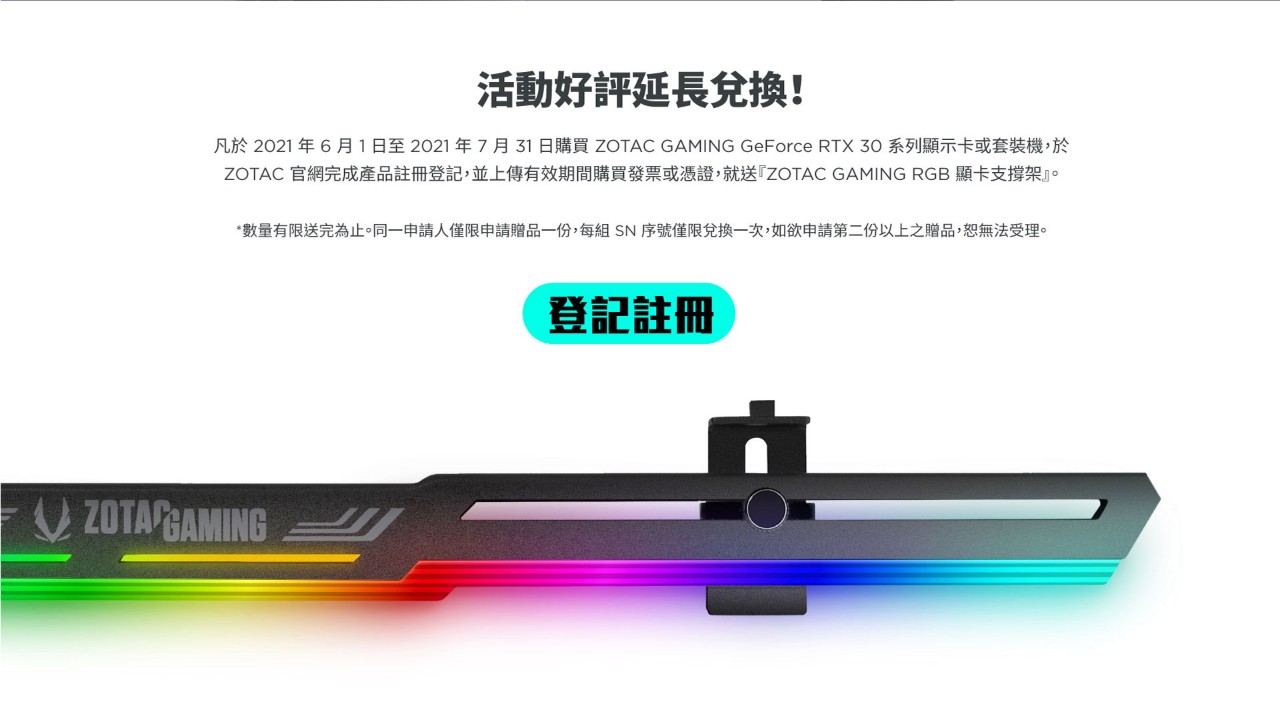 ---
ZOTAC GAMING GeForce RTX 3080 Ti AMP Holo
Please at 4Gamers Facebook fan group event post, Leave a message to share "the best game you have played recently" and click a post to like, and you can draw a lottery!
Message example: "@Haidege, The game with the best graphics I have played recently is ___________"
Time: July 8 to July 14, 2021 at 23:59 (Taiwan time GMT+8).
Award: A set of ZOTAC GAMING RGB graphics card support frame. A total of 3 winners were drawn.
The list of winners will be published in the event thread at 19:00 (GMT+8) on July 15, 2021. Winners should send a private message to 4Gamers before 23:59 (GMT+8) on July 19, 2021. For Facebook fans, return the "Name of Participating Event", "Recipient's Name", "Contact Number", and "Recipient Address". The prize will be sent out every other Monday, and the qualification will be cancelled if it expires.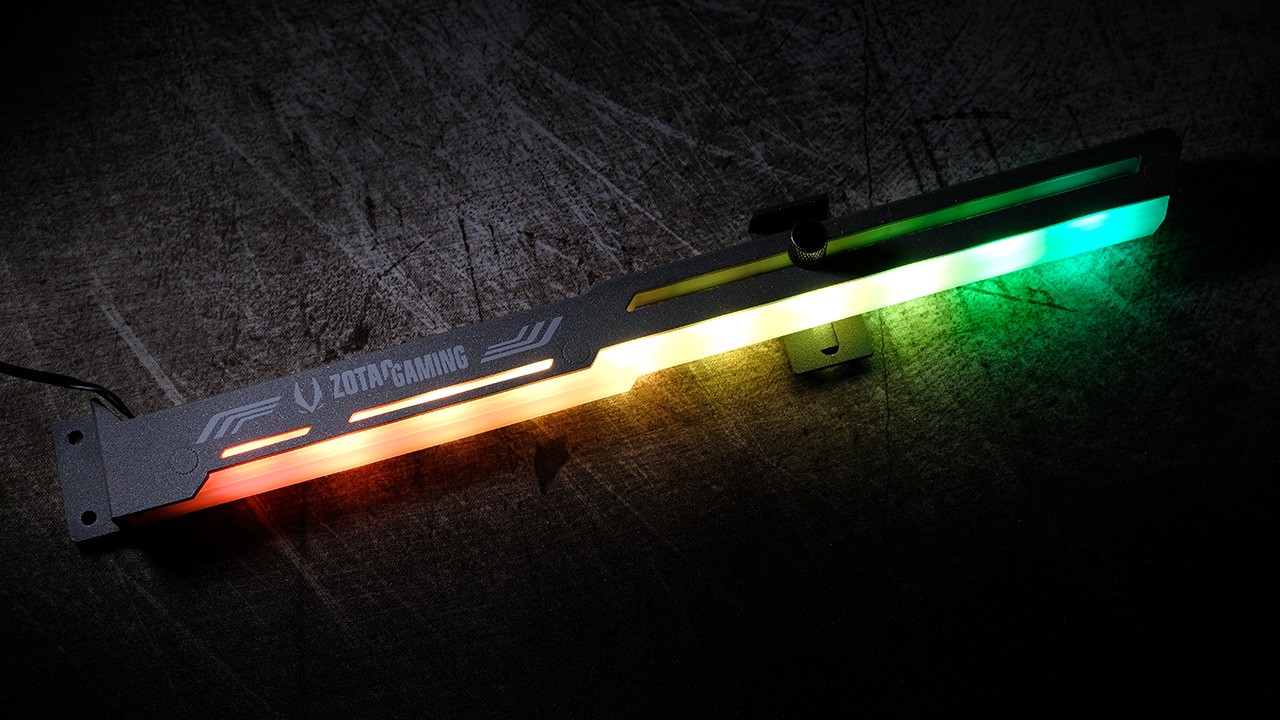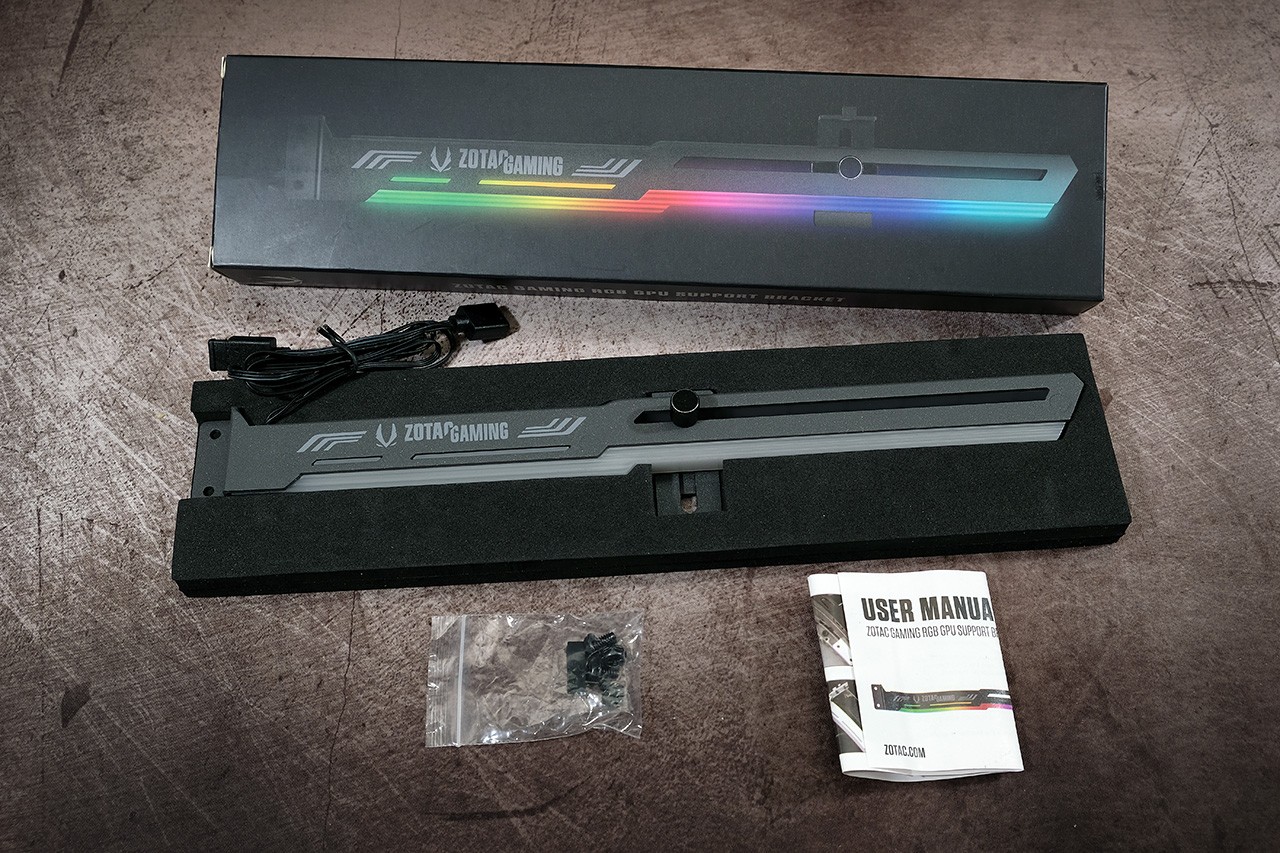 .