The singers of the nineties still retain the great popularity that was formed during the past years, and their fans are still waiting for a lot from them, at a time when the songs of festivals dominate, so this generation finds in them a lifeline to get them out of this critical artistic situation, all this is in addition to the memories that this generation keeps and is linked Songs of the nineties and early 2000s.
Recently, a number of singers of the nineties released new songs, some of which were accepted by the public and others that caused a state of quarrel between the star and his fans. This is what we highlight in the following lines:
A split between Mohy's fans because of "Paper and a Pen"
In the past few days, the star, Mohamed Mohy, released a new song called "Paper and a Pen", which criticized him from some of his fans and their division after the song was released, forcing Mohy to respond to this controversy, stressing that everyone has taste and his opinion on the eye, and they of course have all respect, asking him to give him An opportunity to give his full experience.
Mohy said, in a post he published through the "We Love You Mohy" group on Facebook: "My sisters and dear ones in the group, God willing, when the CD comes out, they will understand a lot more than now, and then you will compare it to an oppressed CD and say that the oppressed is better, who was in He saw his time that he could not rise to a CD capable and do it, which is his time, he was in his opinion that he does not rise to a picture and a tear, and so in every new progress, and believe me very understanding and sure everyone has his taste and his opinion on the eye and head, and they have all my respect and appreciation.".
Mohie added: "I tolerate and understand this is your right to me, by the right of our love in God, who certainly has no interest.".
And Mohie continued: "Finally, give me a chance to present my entire experience, and live it with me if you like or live with the old or with another artist, you have the right to express however you want, but also the amount of effort, fatigue, vigil and giving of all those who fight the difficult time and sacrifice because the work connects you in minutes that you hear and they are They live it for years, I thank you with all my heart my sisters and loved ones are in agreement and different, and I hope to see you well, happiness and contentment .. Praise be to God".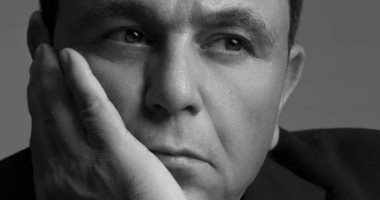 An attack party on Mohamed Fouad because of the song "The Party"
The star, Mohamed Fouad, was subjected to a violent attack after he released the song "The Party" from the words of Al-Dabal Zukash, composed by Alaa Fifty, and distributed by Coolpix Boy, after a long absence since his last albums between "Edik" in 2010, which some classified as a festival song, this attack extended to a number of Among the artists, most notably the musician Helmy Bakr and the lyric poet Antar Helal.
And the lyrics of the song say: "At the party… at 12 o'clock, people are financially responsible for the place… and the word is very big, standing there like this, why are you, Jadaan?!" Turn on the radio..on the speaker..the time will cry..you didn't believe..rejoice for an hour.. have fun, Prince..and free suspense..enter the mod..stay present..don't get on the horns..dance and move.. And don't you watch.. her jaw is like that.. standing up, why.. you don't try once.. at the party a lot.. and a lot of games».
The musician Helmy Bakr launched a sharp attack on the artist, Mohamed Fouad, after his tendency to sing in the same way as "folk festivals," saying: "You sold yourself for cheap, and after that you will cry.
Singer Mohamed Fouad responded to the attack of musician Helmy Bakr on him because of his tendency to sing festivals, saying: "There are human beings who are more difficult than Corona, and I must respond as long as things have reached this point. And the morals that I was brought up with, and we say we all work hard in your brother, and we all serve you, and we are commanded if we can do you anything we do for you, our words will be delayed for two dimensions, and I will not make the matter easy.».
Fouad added, during television statements, "Today, I do not want to upset him with any word because of his circumstances, but what he wrote yesterday is an unforgivable transgression.».
He continued, "I am thirsty except for the country, no one dares to give me anything other than a brother or a martyr of a fellow brother or any martyr in Egypt or my country when you come to be lost, what is this word!? the people".
Regarding his tendency to sing festivals, he stressed: "Festivals are a work of music that must be respected as long as people listen to it, but whoever transcends the word in festivals or other than festivals, a case is raised against him and imprisoned, and anyone who exceeds literature, morals, values ​​and principles of the people and the country raises a case against him who is imprisoned large or small, But I can't stop music, I respect the people who listen to it, whatever their level."
The poet Antar Hilal also attacked Muhammad Fouad, although they collaborated together in a number of songs, and he explained Fouad's tendency to these types of songs, by saying that Muhammad Fouad went to the festivals area, as it is the color that is currently prevailing in the singing scene, continuing: "He kept floating on their floats. …and his fans are not used to this.".
.