Ms. Manthana Lokrailert, Chief Marketing Officer of the Company Lazada Co., Ltd. (Thailand) said that the ANYEONG K-MARKET ANYEONG K-MARKET campaign was launched to support young consumers who love Korean brands. Overall, products from Korea cover all categories. There are products in the health and beauty category, trendy Korean fashion products, home decoration items, stationery or small electrical appliances category. with an additional 15% discount coupon and free delivery coupons all over Thailand The campaign will start from 23 – 25 Sept. '64
Bank CIMB Thai Give a cash coupon from 7-Eleven worth up to 150 baht for customers of CIMB Thai Bank's ChillD savings account. When paying for Personal Cash Personal Loan or Extra Cash Personal Loan in 2 consecutive months via CIMB Thai Digital Banking application, register via LINE @cimbthai to receive M-Coupon 7-Eleven on the menu. Register for special privileges and coupons available until 31 Dec.
Anthony Tan, Grab CEO and Founder, said the first ESG reportGrabreflects our commitment to business It covers important topics according to the GRI or Global Reporting Initiative, such as economic and social impacts. Supporting diversity and inclusion greenhouse gas emissions including platform security
Along with launching a special feature for carbon offsetting travel services with donations to contribute to forest restoration and conservation projects in Thailand by Conserve Natural Forests or CNF, a non-profit organization in Pai. Mae Hong Son Province Users can choose to donate 2 baht per trip traveling by car or 1 baht per trip traveling by motorcycle. Every quarter, you will be notified via email or Grab application that you have received a tree to be planted in the GrabforGood forest, operated by Ecomatcher.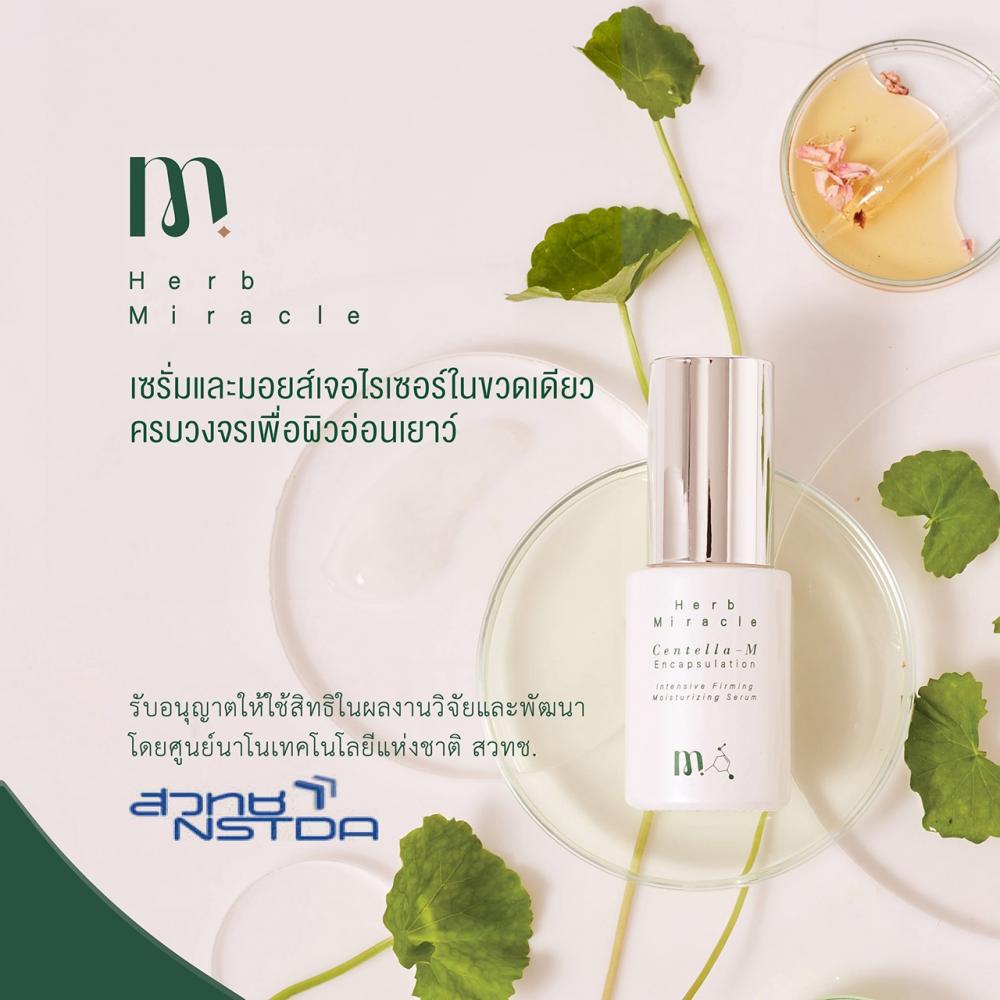 company Herb Miracle Co., Ltd. introduces a new product, Herb Miracle Intensive Firming Moisturizing Serum, an innovation based on the concept of Herbal Science from research by Thai scientists at the National Nanotechnology Center, NSTDA. Herbs are combined with modern technology. to provide sustainable natural skin care with Centella Asiatica extract add moisture increase skin elasticity and reduce wrinkles Combine serum and concentrated moisturizer in the same bottle in size 30 ml. Price 1,250 baht or follow details on Facebook. Herbmiraclethailand for a chance to win a trial size of 10 ml, valued at 490 baht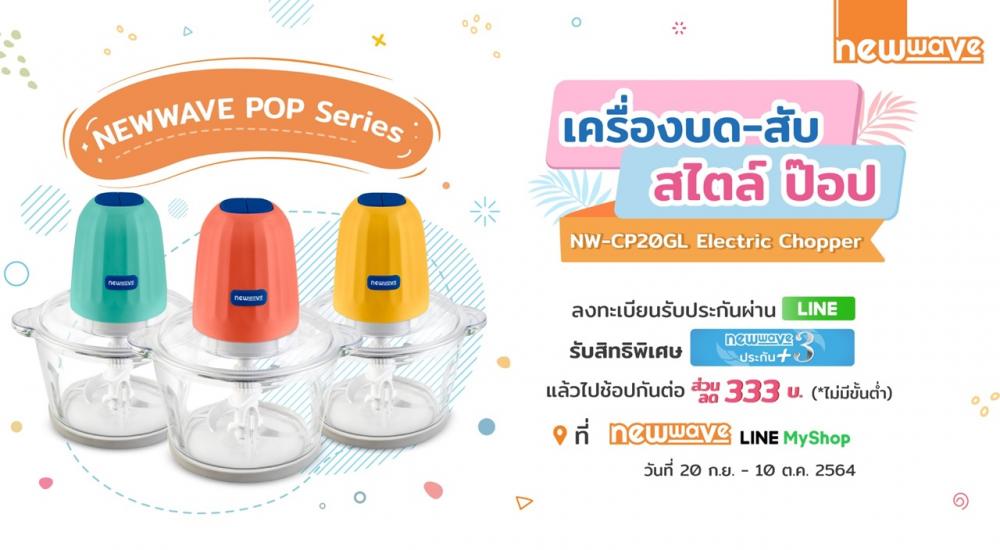 Newwave (New Wave) manufacturer and distributor. Home Appliances Launches Newwave Pop Chopper Model NW-CP20GL Electric Grinder-Chopper With 4 404 stainless blades, 25,000 rotations, a large clear glass jar, capacity up to 2 liters, thickness 6 mm., priced at 699 baht from the normal price of 990 baht at HomePro, every branch, Robinson, Officemate B. 2S and dealers nationwide If registering online via Line @newwavethailand Will receive an additional 1-year warranty, receive a discount coupon of 333 baht, can be used to purchase any product in Line My Shop from 20 Sep. – 10 Oct. '64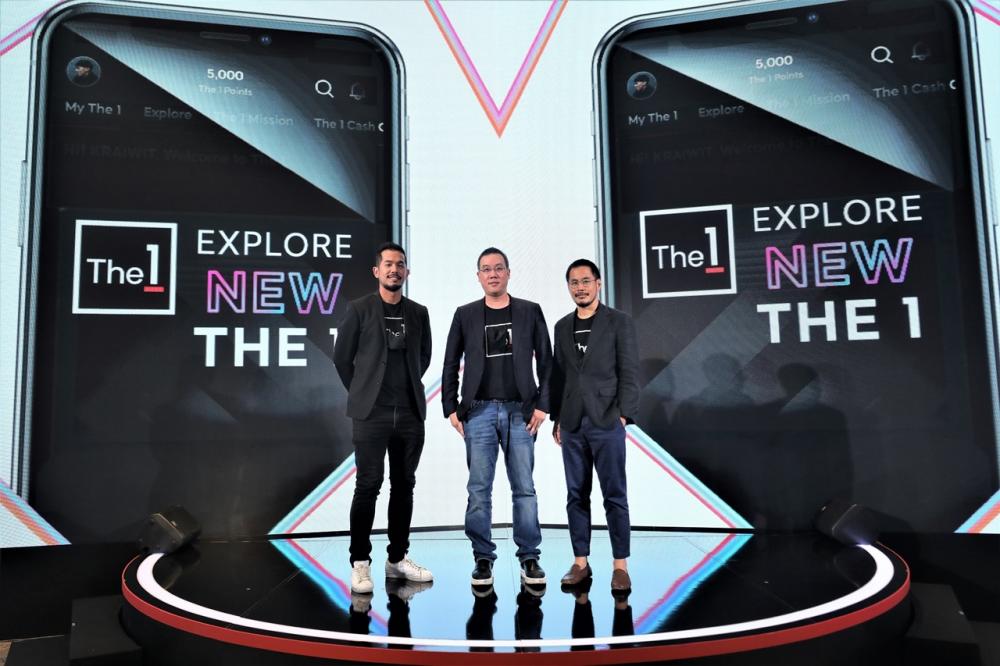 The 1 (The One) won 2 great awards. From the Asia-Pacific Loyalty Program competition at The Loyalty & Engagement Awards 2021, the awards received include the Gold Award for Best Loyalty Program – Retailer as the Best Loyalty Program in Retail and the Silver Award for Best Loyalty Program – Retailer. Best Loyalty Program – Launch/Relaunch From the launch of New The 1 Platform
Sakrit Salakkham, Deputy Director-General of the Department of Homeland Security As Vice Chairman Department of Provincial Administration Savings Cooperative Limited and Mr. Sara Lamsam, Chief Executive Officer of Muang Thai Life Assurance Public Company Limited, jointly signed a Memorandum of Understanding for the Life and Accident Insurance Project for the year 2022 – 2023 of the Department of Provincial Savings Cooperative Limited (for members and their families. ) by covering death, accident and disability by the event held at the meeting room of the Department of Provincial Administration, Ministry of Interior.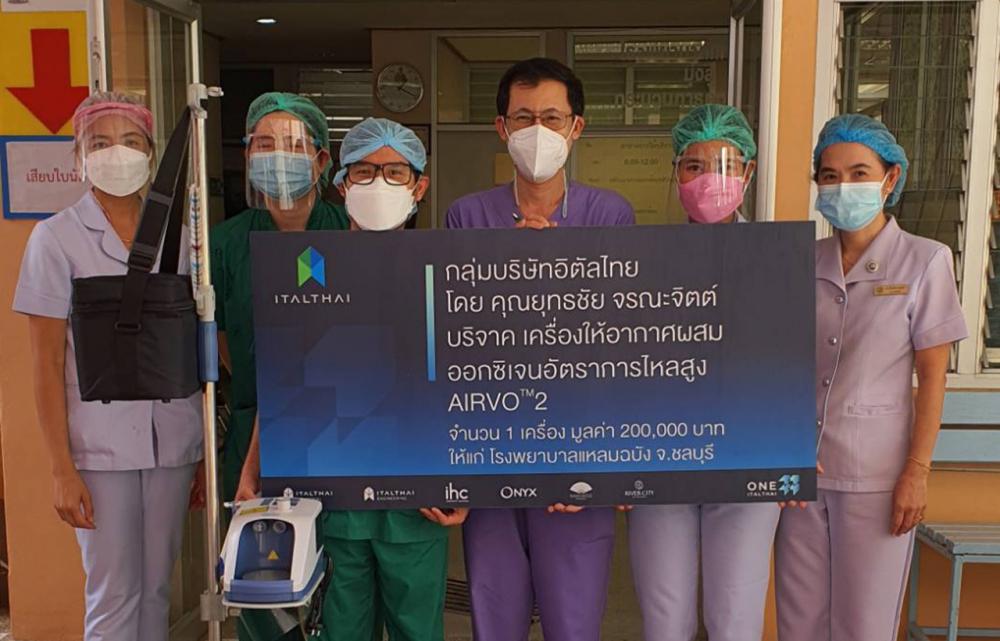 Mr. Yuttachai Charanachit, Chief Executive Officer of Italthai Group, said that the purchase of ventilators and medical equipment totaling 697,000 baht was delivered to 4 hospitals in the red and dark red areas at risk. high For use in caring for patients effectively, safely, and reduce losses.
This has already been delivered. By donating 3 AirVO2 high-flow oxygen aerators to Mae Sot Hospital, Tak Province, Laem Chabang Hospital Chonburi Mayo Hospital Pattani Province Ready to deliver 500 sets of Coverall PPE PPE sets, 500 sets of CPE gowns and 500 sets of N95 masks to Chomthong Hospital. Chiang Mai Province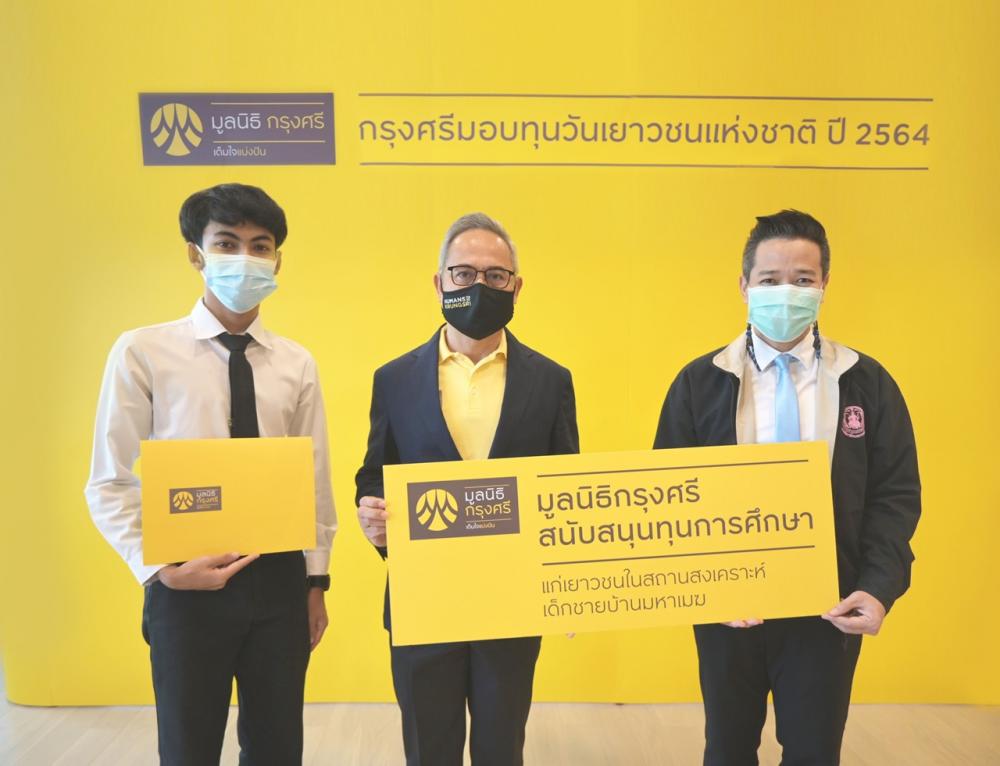 Mr. Pairote Chuenkrut, Chief Strategy and Business Planning Officer Bank of Ayudhya Public Company Limited as a representative of the Krungsri Foundation 15 scholarships were awarded to youths with good academic performance and behavior. in the care of the Ban Maha Mek Children's Orphanage On the occasion of National Youth Day 64, with youth representatives receiving scholarships and certificates at the head office building Bank of Ayudhya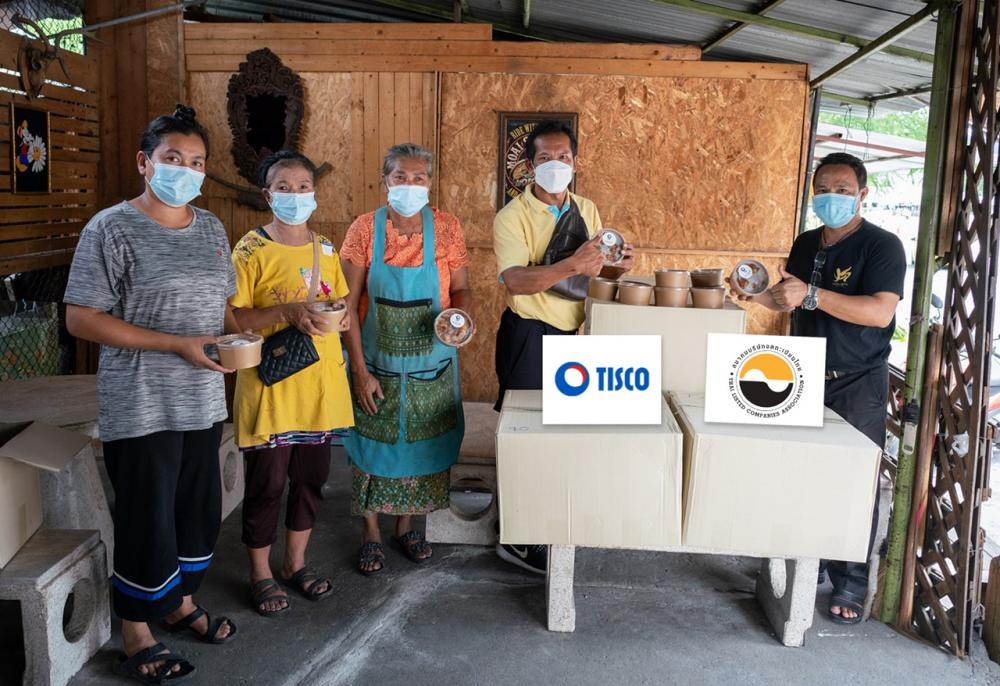 TISCO Group together with Thai Listed Companies Association In the project to unite listed companies to the community Delivered 2,300 boxes of cooked food to 6 communities in Bangkok by special ordering from SME customers of TISCO Bank To help alleviate the suffering of those affected by the Covid-19 situation and support customers in another way by delivering through the Community Organization Development Institute (POCH).