From the family pension where the curists of Castéra-les-Bains feasted from 1935 on the sweetbread of Angèle Abadie, the blue cord of the family, the Auberge Le Florida has kept its authenticity, its charming house spirit. country where life is good. Taken over in 2013 by Baptiste Ramounéda, fourth generation, the house still embodies the charm of Gers with its refined rusticity, carrying high the values ​​of conviviality, well-being and good eating. "Under the Gers sky, the Auberge opens jacuzzis and private terraces, and offers the best benefits at will. "
In the mild summer, from June to September, Le Florida offers chef Marc Abramovici's cuisine full of nature, facing the garden and the henhouse in which Sussex, Cuckoo, Cendrée and red farm chickens evolve. A native of the Gers, Marc Abramovici practices local and organic cuisine, which respects the seasons. A regular here, he started his career there as a clerk before perfecting his cuisine with great chefs. First in London, with chef Pierre Koffmann and his restaurant Tante Claire (3 *), then in Lyon, alongside Pierre Orsi and his restaurant Orsi (1 *) before discovering Spain at the restaurant El Raco Can Fabes (3 *), where the chef Santi Santamaria makes him discover the love of the product cooked in all simplicity. After a stint at Abac (2 *), in Barcelona, ​​he returned to his Gascon lands and joined Auberge Le Florida in 2013.
Seduced by the richness of the terroir, the chef composes a local menu, inspired by " the product, the whole product, just the product »He says, and sets off to meet small organic producers and local farmers, most of them located within a radius of 5 kilometers around the hostel. The chef also selects the best products from the southwest, which he cooks as simply as possible. The forgotten fruits, flowers and vegetables come from neighboring vegetable gardens in permaculture, freshwater shrimps from the Adour Valley, line fish, from Saint-Jean de Luz …
"The Gers offers us a fabulous terroir, where organic farming takes up most of the farms. The opportunity, explains the chef, to put the spotlight on noble products, from the black pig of Bigorre, a typical Pyrenean breed raised in natural meadows, to the Gers guinea fowl raised in the open air, via the soft-fleshed Pyrenean suckling lamb ".
Changing according to the seasons, the menu reinterprets the recipes of yesteryear around modern cooking and techniques, and reinvents itself around the triptych "Plant, Land and Sea". For example, black pork belly from Bigorre with squid and Floc de Gascogne sauce, chicken with crayfish, leg of lamb with gascon stuck with anchovies … Tradition obliges, Angela's famous sweetbread is always a must. the menu for… 85 years. The desserts, meanwhile, showcase seasonal fruits and revisit regional recipes.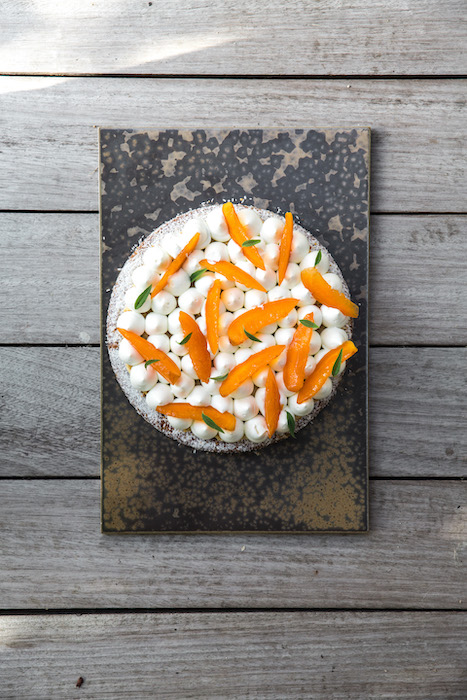 Auberge Le Florida
2 rue du Lac in Castéra-Verduzan (32)