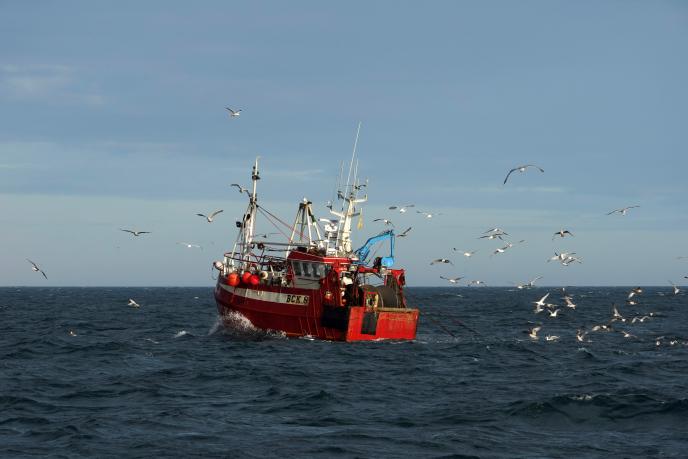 By purchasing a fish marked with the blue label from the Marine Stewardship Council (MSC), consumers are choosing to favor environmentally friendly fishing. But do they really know what this "sustainable" labeled fishing consists of?
The Bloom association, in a study published Tuesday, May 5 in the journal Plos One, shows that, in the vast majority of cases, these labeled products come from fisheries "Industrial" can use techniques such as bottom trawling or dredging (baskets equipped with a blade that scrapes the sediment). However, in its communication, the MSC, the largest fishing label in the world, highlights images of small-scale coastal fishing, continues Bloom. "There is a gap between the way the MSC works and what the label tells the public and decision-makers, who often see it as an ultra-credible indicator", underlines Frédéric Le Manach, its scientific director.
Read also
Controversy around the "sustainable fishing" label
Created in 1997 by the food giant Unilever and the World Wide Fund for Nature (WWF), the MSC label aims to combat overfishing. To be certified, a fishery must guarantee that the quantities caught do not compromise the survival of the exploited species, that the techniques used do not destroy the marine ecosystem and that the vessels comply with the regulations in force. The international non-profit organization, based in London, now certifies 15% of the world's annual catches, or nearly 40,000 products, and the label is recognized by the United Nations as an official indicator aiming to assess progress in biodiversity matter.
"We need a more ambitious label"
For this study, Bloom carried out exhaustive work on the 210 fisheries that were certified between March 2000 and December 2017. From the evaluation reports, she determined the distribution of catches according to the type of active gear (towed by ship) or passive (static) and the length of the vessels – more or less than 12 meters. "We have retained these two main variables which are those used to define small-scale coastal fishing", specifies Frédéric Le Manach.
Frédéric Le Manach, Bloom association: "By legitimizing the worst practices, MSC does not encourage the sector to reform. "
In parallel, the association for the defense of the oceans identified the images present in the reports dating from 2009 to 2017 and on the Facebook page of the MSC international account: a corpus of 399 photos, for which were determined, when it was possible, fishing areas, as well as types and lengths of vessels.
You have 63.74% of this article to read. The suite is reserved for subscribers.