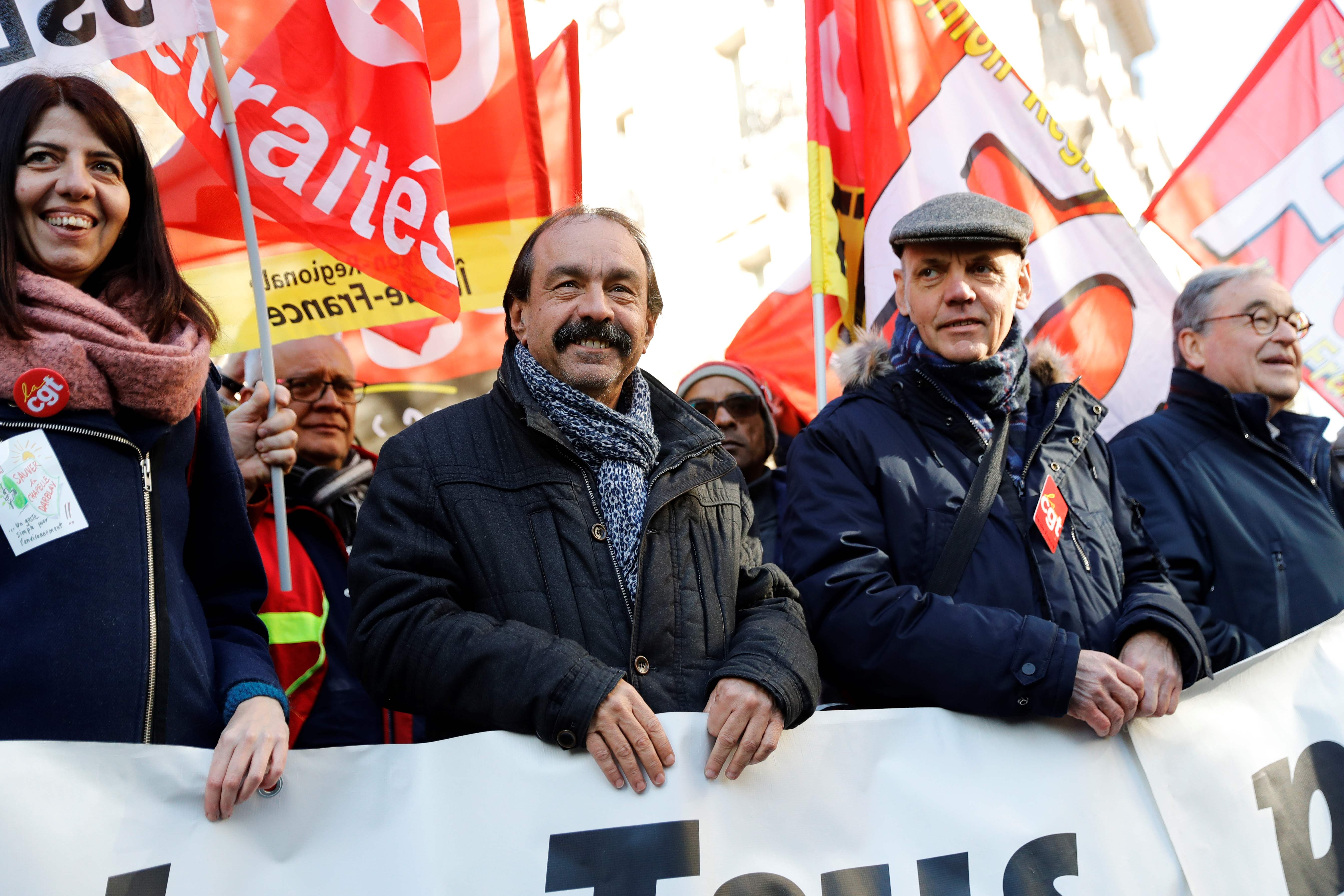 The entire fundraising conference lasted … one day. Catherine Perret, number 2 of the CGT in charge of the pensions file indeed announced this Wednesday morning at the microphone of Radio Classique that the CGT would no longer go there. She denounces a lack of room for maneuver and "an impossible compromiseWith the executive.
The union will therefore meet this Thursday with the inter-union (CGT, Labor Force, FSU, Solidaires and student unions) to organize a "funding conference»Alternative,«serious and open where we will propose another model of society "she said. "We do not have time to lose". At the same time, the fundraising conference started yesterday will continue tomorrow, but with one guest less.
"The funding conference is dead but it is not a surprise for the CGT ", launched Catherine Perret. "From the start, the Prime Minister had set the goal of not increasing social security contributions, obviously there was only one parameter: the pivotal age". The CGT is also concerned about the behavior of Medef. "Geoffroy Roux de Bézieux (the boss of Medef, Editor's note) did not stop saying that he wanted to lower the statutory retirement age to 65 and above all save on retirement benefits. What alerts me is that Medef and the government are the same fight", Hammered the number two of the CGT.
"There is no pension deficit, there is a lack of funding", She said, referring to the 12 billion euros necessary to ensure the financial balance of the pension reform until 2027 – the number one objective of the financing conference. "We will continue to inform and alert citizens of the danger of this reform", Continues the CGT on this subject. "There is plenty of money available and we have proposals through, in particular, a policy of employment, wages and equality". She pleads in particular for "finally achieve equal pay for men and women", Which is"6.5 billion euros per year for pensions", According to the CGT.
While the eleventh day of inter-professional mobilization against pension reform (since December 5) will take place this Thursday, February 20, Catherine Perret called "employees to mobilize even stronger". Asked about the use of 49-3 in the event of an institutional block at the Assembly, she defined her recourse "to an aggression by the 63% of French people who maintain that the reform must be withdrawn. It would take the risk of causing a gigantic social explosion".
.