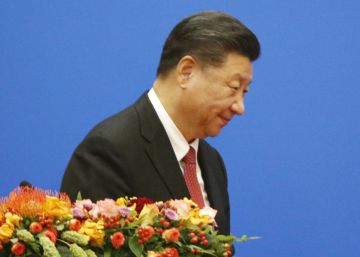 China and the United States have reached a preliminary agreement, during the negotiations of their teams these last two weeks, to phase out some of the increases in tariffs that have been imposed on each other in their commercial war of the last 18 months, as stated this Thursday the Ministry of Commerce in Beijing.
The two countries "have agreed to eliminate the tariff increase in phases as their negotiations progress. This is the result of the constructive negotiations that have developed in the last two weeks, "said the spokesman for the Ministry, Gao Feng, at a press conference. "How much will be eliminated, we will consider it in the agreement reached in the first phase."
The presidents of the United States, Donald Trump, and of China, Xi Jinping, had planned to sign the first phase of a partial agreement to stop their trade war during the summit of the Asia Pacific Economic Cooperation Forum (APEC), which was to be held in Chile in the middle of this month. President Sebastián Piñera's decision to cancel the meeting due to mass protests in his country has forced the two negotiating teams to seek urgent alternatives.
The United States and China have been immersed in a trade war since the beginning of 2018 in which both countries have raised their tariffs on the products that each one imports from the other and that has had important consequences on the global economy.
During the negotiation, Beijing has demanded that the United States completely eliminate the tariffs it has imposed during the dispute as a condition for reaching an agreement, although the influential blog Taoran Notes, which usually reflects with great accuracy the opinion of the Chinese delegation, He had specified this week that it was not necessary for those taxes to be raised in full. It was enough, according to the blog, to withdraw proportionally.
Gao insisted on that point in his press conference. As he explained, the cancellation of tariffs is a basic condition for an agreement to be reached. The proportion eliminated in each phase must be the same for each country.
"The trade war began with tariffs, and will have to end tariffs," said the spokesman.
. (tagsToTranslate) Chinese (t) affirm (t) have (t) agreement (t) usa (t) withdrawal (t) tariff (t) phase (t) ignore (t) rate (t) go (t) cancel (t) washington (t) confirm (t) covenant