Chris and Nicola Guilfoyle from Ireland are the "Slimming World" couple of the year. They each lost over 100 pounds.
Tipperary – Difficult road, great success. Chris and Nicola Guilfoyle (both 36) from Ireland are Weight Loss Couple of the Year on a diet program. After losing over 100 kilos with the help of the program, they are now enjoying their whole new, old life.
It was like a heavy hamster wheel that Chris and Nicola were in.
The two 36-year-old parents finally decided to shed the pounds one day when they had more and more on their ribs.
No exercise and poor diet scourged her in her daily life for years.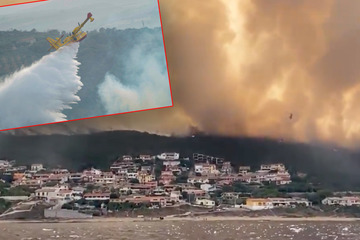 "It was not possible for me to tie my shoes," Nicola told him Mirror. Accordingly, she only put on slippers, "also because my feet were so swollen and sore".
Finally, there was one crucial point that literally broke the barrel. In an amusement park, Nicola was not allowed to go on the ride with her daughter. The reason: "The safety bar did not go over my stomach". An experience that she took with humor on the outside, but severely hurt her on the inside.
She also suffered physically. "I used to struggle with constant heartburn and acid reflux. To the point where I vomited when I lay down."
Eventually she and her husband signed up for the diet program.
Lo and behold: the pounds that had been eaten off over the years became less and less.
Since the beginning of 2020 she has been working her way down from 143 kilograms to a strong 65. And Chris also lost a whopping 32 kilograms from his initial 115 kilograms.
For Nicole in particular, it's a whole new way of life. She was already overweight as a child and often used food to compensate for personal defeat.
When she had her youngest daughter and was diagnosed with autism when she was two and a half years old, they said they regularly rewarded themselves with junk food in the evenings for heavy tasks.
A lifestyle that also hindered her in family life. "When we delivered the children to the play center, we watched, drank alcohol and ate something," says Nicola. Traveling or joint ventures was out of the question.
"We didn't even fit on the plane next to each other," recalls the mother of three.
Now they can hardly wait for the next trip.
"Our dynamic changed completely. We are now real parents. Parents who really care about their children and raise them to live a healthy, sustainable lifestyle."