[아시아경제 황수미 기자] The U.S. government admits to mistaking a civilian vehicle in Afghanistan for a suicide bomber, killing 10 civilians.
U.S. Central Commander Kenneth Mackenzie admitted to a press conference on the 17th (local time) that the U.S. had attacked civilians by mistake. It's been about 3 weeks since the incident.
"Through our own investigation, we have concluded that the drone strike was a disastrous mistake," Mackenzie said. "As a combat commander, I will take full responsibility for the airstrikes and this tragic outcome," he said.
Defense Secretary Lloyd Austin also issued a statement and ordered an investigation into whether the bomb was responsible. "We will try to learn from this terrible mistake, and we will work to prevent it from happening again," he said.
Earlier, on the 29th of last month, the U.S. military used drones to bomb a white Toyota sedan in the city of Kabul, Afghanistan, considering it a dangerous vehicle for self-destruction.
In a statement at the time, the U.S. military said in a statement that "the vehicle was carrying members of the Islamic State Afghanistan (IS-K) who planned the terrorist attack, and we eliminated the risk." There is no," he said.
However, suspicions arose that civilians were killed in an airstrike by the US. It is said that the driver of the vehicle targeted by the airstrike was a man named Jemari Ahmadi, a collaborator of the local relief organization Nutrition and Education International (NEI).
In addition, foreign media reports continued that 10 civilians, including 7 children, appeared to have been killed in the airstrike.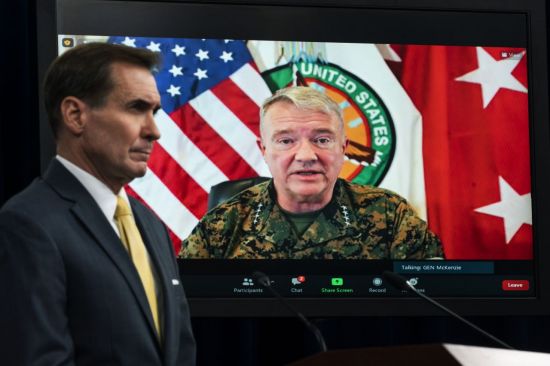 It was also pointed out that the US military misjudged the water bottle as an explosive. At that time, CCTV footage of Ahmadi loading water bottles into the car with colleagues before leaving work was released. In addition, it was analyzed that the 'second explosion' presented as circumstantial evidence that the vehicle was loaded with explosives did not actually exist.
Criticism within the Democratic Party continues in this regard. "The Department of Defense will have to brief us in detail about the process of setting the strike targets and making the strike decisions," Rep. Ruben Gallego, a Democrat, said in a statement.
Intern reporter Hwang Su-mi [email protected]
.