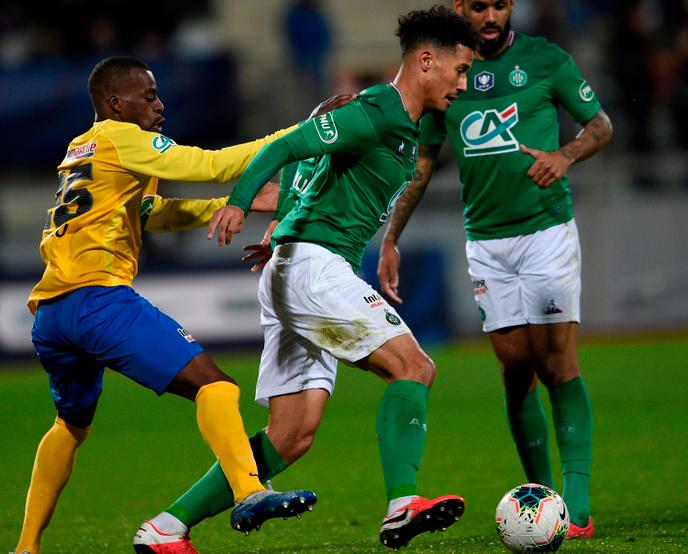 It was the last poster for the quarter-finals of the Coupe de France. Thursday, February 13, Saint-Etienne won against the last little thumb still in the running, Epinal, 2-1.
A victory won thanks to the goals of Stéphanois Denis Bouanga (37e) and Mahdi Camara (58e). On the Spinal side, it was Jean-Philippe Krasso who scored on a penalty kick at the 62e minute.
The semi-finals of the Coupe du France are scheduled for Tuesday 3 and Wednesday 4 March. They will therefore oppose Rennes to Saint-Etienne and Lyon to Paris-Saint-Germain.
Read also
French Football Cup: for some professional clubs there are no small profits
To contribute
Sharing

Share on Whatsapp