Game news Gears 5, Sea of ​​Thieves, Ori… The best games optimized for Xbox Series X
Published on 4/11/2021 3:41 PM, updated on 04/11/2021 at 16:43
A few months after its release in November 2020, it is time to take stock of the best games optimized for Xbox Series X. Between 4K, 120fps or even ray tracing, the new generation console from Microsoft already offers quite impressive experiences. on the technical side. Here is a selection.
All of the games in this selection also benefit from shorter load times.
Assassin's Creed Valhalla
Not to be missed from the launch of the Xbox Series X, Assassin's Creed Valhalla immerses us in the skin of Eivor, a viking tired of the icy regions of Norway who will take his fellows to England, in search of a more hospitable place. A journey that can be enjoyed via several modes on the Microsoft console: performance (60fps / 4K dynamic) and resolution (30fps / 4K native). Valhalla can be considered a best of the Assassin's Creed series, with aspects drawn from recent and older opus. The title thus marks the return of the famous secret blade and phases of infiltration, while maintaining a massive open world, with a particular emphasis on exploration and combat.
Upgrade gratuit de Xbox One à Xbox Series.
Sea of Thieves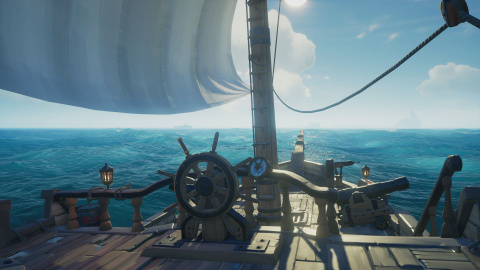 As long as we are on the theme of travel, let's talk about Sea of Thieves, another unmissable of the Microsoft library, especially on Xbox Series X. The title of Rare, moreover included in Game Pass, displayed on next-gen du 4K at 60 frames per second, with the ability to go up to 120hz / 1080p. Two options to enjoy this enchanting multiplayer adventure game in great conditions, where you can cooperate with your friends to pilot a boat, follow quests, find treasure, and of course fight demonic creatures. First criticized for its lack of content, Sea of ​​Thieves now provides everything you need for sessions full of twists.
Upgrade gratuit de Xbox One à Xbox Series (available in the Game Pass).
Ori and the Will of the Wisps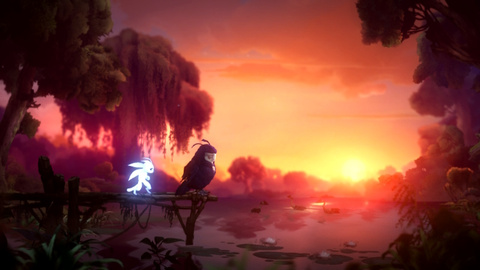 Just as enchanting as Sea of ​​Thieves but in a very different genre, Ori and the Will of The Wisps is a metroidvania where you play as Ori, a small creature who will have to explore the threatening lands of Niwen, following a robbery that has turned into drama. As in the past, Moon Studios shows flawless artistic mastery, even more accomplished this time around, with a special effort on the movement system and the combat. The icing on the cake: it is possible to take advantage of this nice program by 4K / 120 frames per second, even up to 6K at 60fps. For the latter case, the image will appear sharper on a 4K screen. Everything you need to appreciate this very good title, crowned with an 18 out of 20 in our columns.
Upgrade gratuit de Xbox One à Xbox Series (available in the Game Pass).
Forza Horizon 4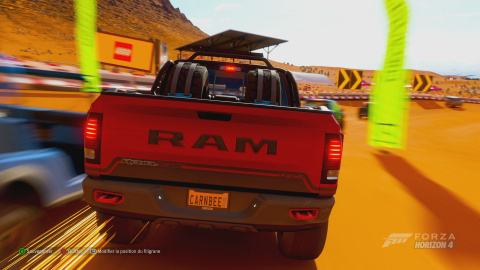 It also offers very pretty environments, but warm in a racing car. With Forza Horizon 4, Playground Games once again asserts its talent for creating fun, technically very solid racing games where a smile is everywhere. For this time, the studio takes us to England, and the result is a little marvel. Especially on Xbox Series X, where the title runs in native 4K at 60fps with the added bonus of a lot of graphics improvements (more detailed models, improved textures, better managed effects). The result is comparable to the best on PC. You will understand, a very comfortable rendering for an already solid game on Xbox One, but this time a little more sublimated.
Upgrade gratuit de Xbox One à Xbox Series (available in the Game Pass).
Forza Horizon 4: Hot Wheels Legends DLC is coming
Gears 5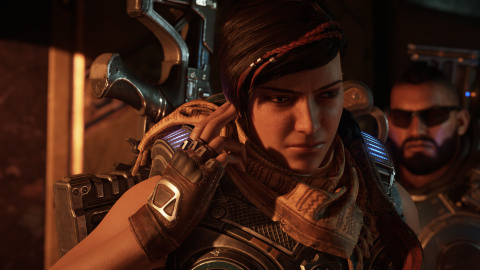 After having rested for years on the formula of cover shooter he popularized, Gears of War innovates with Gears 5, last episode of the series. This time around, the linear phases of the franchise mingle with more open-ended sequences, where the player will be able to choose from main and side quests. The opportunity to also introduce a new character: Kait Diaz, who will have to discover the origins of his family as well as those of the Locust. An adventure that can be enjoyed by 60fps / 4K native in single player, and up to 120hz in multiplayer. Like Forza Horizon 4, the whole thing is accompanied by graphic improvements, the result of which tickles the PC version. One of the technological showcases of the Series X.
Upgrade gratuit de Xbox One à Xbox Series (available in the Game Pass).
Borderlands 3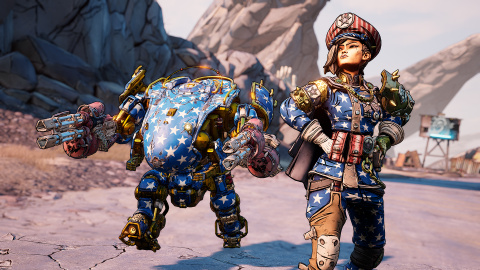 Seven years after the show's second canonical episode, Gearbox returns with Borderlands 3, last opus of the famous franchise of looter shooter. For the occasion, the studio does not upset the formula that has made its reputation, always with weapons by the dozen, this time even more numerous and with a secondary fire to vary the pleasures. An arsenal that will be used by the player to defend themselves on the famous planet Pandora, but also in new places spread across the galaxy. A world that it is possible to cross on next-gen up to four players in co-op, all in 4K / 60fps. Ideal for laughing with friends, Borderlands is still just as good at making us laugh.
Upgrade gratuit de Xbox One à Xbox Series.
Devil May Cry 5 : Special Edition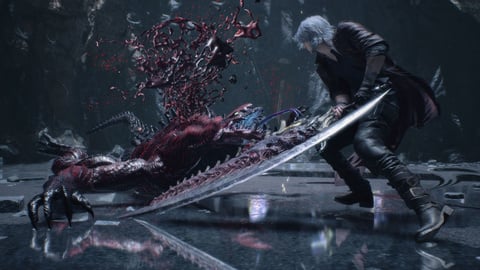 After seducing the press and gamers when it was originally released in 2019, the fifth installment in the adventures of the sons of Sparda returns to next-gen with Devil May Cry 5 : Special Edition. In the program : ray tracing on Xbox Series X (in 4K / 30fps or 1080p / 60fps) or up to 120hz without the famous reflections. Note that this version also includes a new playable character, Vergil, as well as a "Legendary Dark Knight" difficulty mode, with many more enemies on the screen. In fact, the title obviously keeps the same charm as when it was released, with a lot of weapons and techniques to recover over the course of the adventure, in addition to the three heroes already present. The opportunity to enjoy it even more on next-gen.
No free upgrade between old-gen and next-gen.
Control Ultimate Edition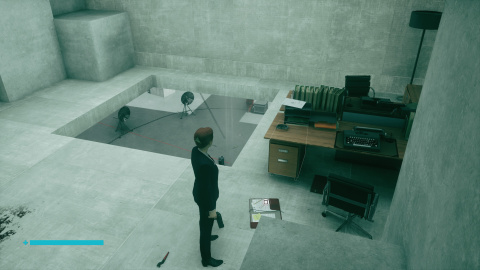 It also arrives on a new generation console with a lot of improvements: it is Control, the latest box from the Remedy studio. The title plunges us into the skin of Jesse Faden, in search of answers in a strange building where she will develop powers. Powers that will allow him to tear off elements of the scenery to swing them, to fly or even to violently repel his enemies. On next-gen, the action game can be enjoyed in two modes: performance (60fps / 4K dynamic) and graphics (30fps / 4K dynamic and ray tracing). Everything is only accessible via the Ultimate Edition of the title. A version that will also allow you to take advantage of the two available DLCs.
No free upgrade between old-gen and next-gen with the basic version of Control.
Complete list of games optimized for Xbox Series X