A pianist with a doctorate pushed Geert Wilders beyond the sidelines. Many reckoned that one of Europe's leading right-wing extremists was politically dead. They were wrong.
During Carl I. Hagen's time as FRP leader, he was called "party owner". It was figuratively speaking.
When you say the same thing about Geert Wilders, it's literal. The Dutch politician is the only member of the Freedom Party (PVV), which he founded 15 years ago. His advantage is that he decides everything. He sets up electoral lists and decides the policy.
Those who dislike him may go elsewhere.
Wilders is a master of political branding. His wavy and bleached hair is part of the strategy, he says. With statements and twitter messages that are apt to shock, he built himself up to become a major political force in the Netherlands.
Together with French Marine Le Pen, he established a network of anti-immigrant, EU-skeptical and nationalist parties. Wilders emerged as a leader of the European "national conservative" movement.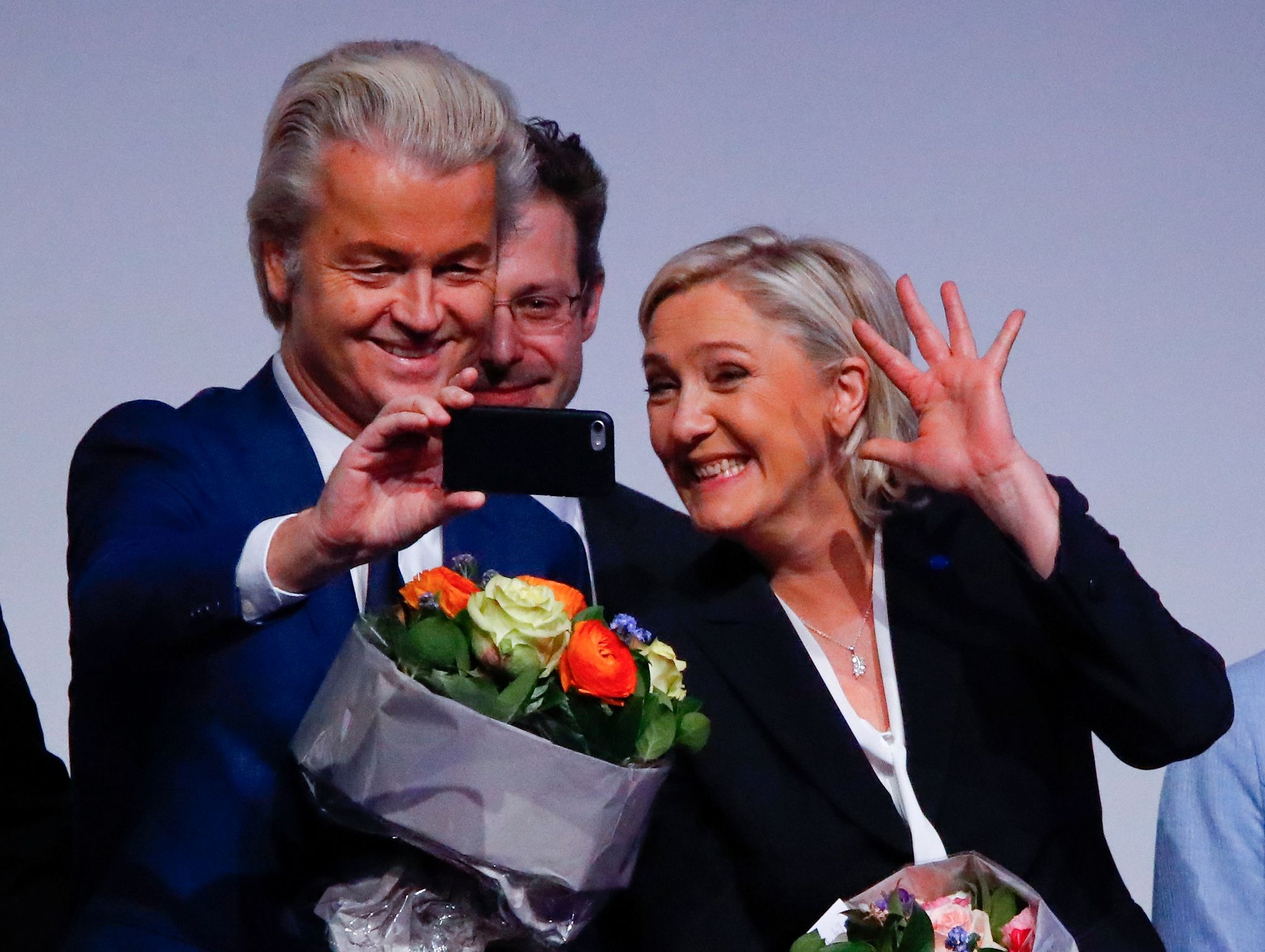 Unexpected competition
In the 2017 election, the Party for Freedom (PVV) became the Netherlands' second largest. Wilders received 13 percent of the vote. It provided 20 of the country's 150 parliamentary seats.
A newcomer to the election received 1.8 percent and two representatives. The much younger historian Thierry Baudet (38) and his party Forum for Democracy (FvD) were completely new to politics. He appeared as a "Wilders with a doctorate". The strategy was suitable for making immigration resistance more acceptable in wider circles.
While Wilders chopped loose on the "elites", Baudet was more concerned that it is the wrong elite that rules. He makes no secret of the fact that he is elitist and sees himself as superior to the established politicians.
After he was elected to parliament, he rarely took part in the debates, but he was allowed to carry a piano up to his office. Favorite music is Franz Schubert.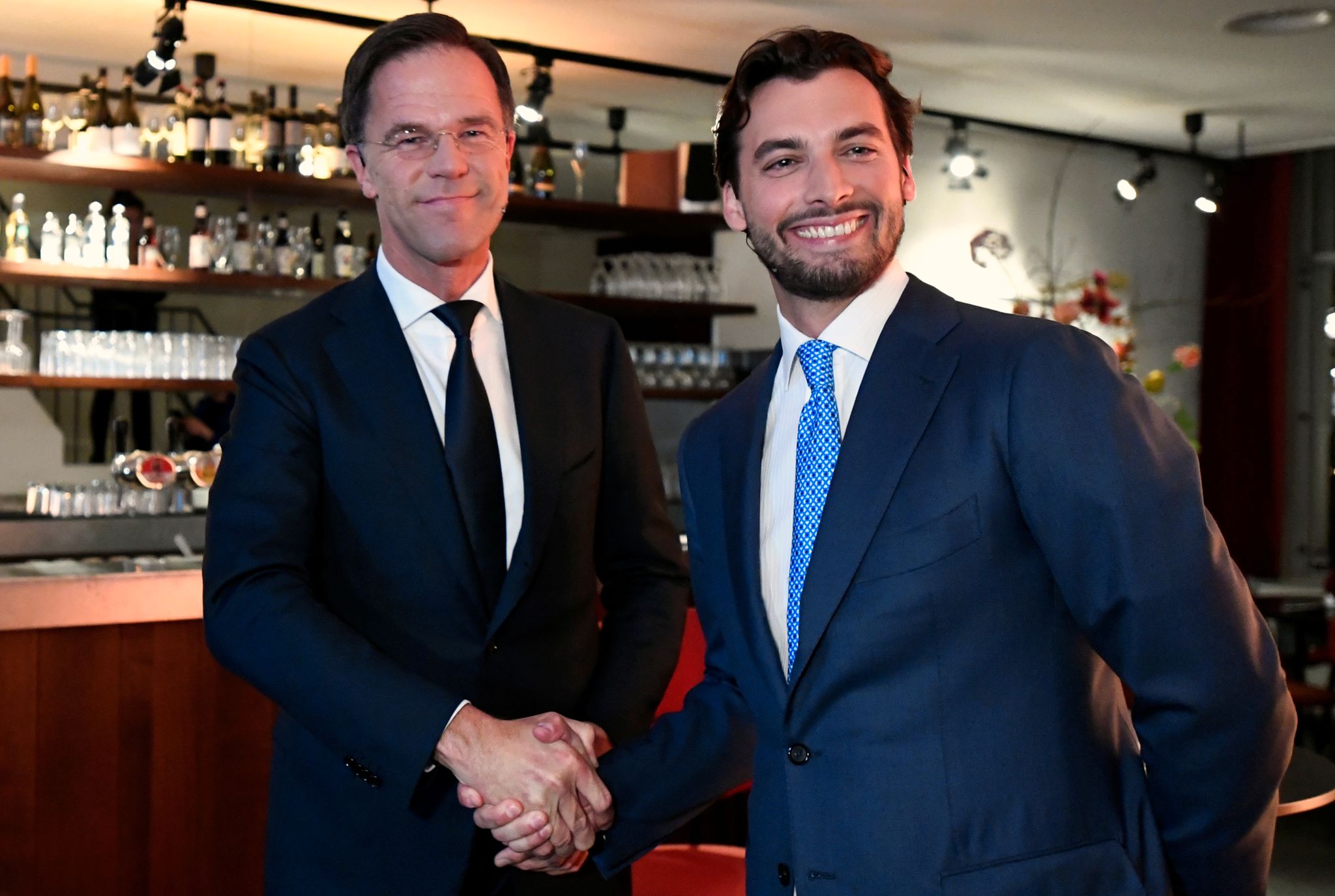 Tipped Wilders from the throne
For the first two years after the 2017 election, Baudet's strategy looked successful. Wilders and PVV fell like a rock in the polls. Baudet and FvD rose. In the local elections in 2019, FvD became the country's largest party. Baudet's party received twice as much support as Wilders'.
The explanations were many. Geert Wilders is a personal trader in politics. The disadvantage of this is that Dutch parties receive state support according to how many members they have. Together with Wilders' autocracy, this means that the PVV has not managed to build an organization and an economy that can run modern election campaigns.
Baudet has placed great emphasis on recruiting members. His party received far greater resources than its competitor. And he appeared to be less driven by hatred.
Externally, Baudet's role in FvD seemed almost as monopolistic as that of Wilders in PVV. As long as he breathed a sigh of relief at Prime Minister Mark Rutte's party, there was little opposition within the party.
Scandals, anti-Semitism and division
Last fall, the newspaper asked de Volkskrant in a headline: "A double earthquake to the right: Why does Wilders suddenly do much better than Baudet?"
It had been a year and a half since Baudet smelled the role of leader of the country's largest party. Suddenly he was fighting for his political life.
The downturn began before the pandemic.
When FvD was established in 2016, Baudet received help from an experienced organizer. But Henk Otten got tired of the party leader's vanity. In an interview with NRC Handelsblad he committed pure character assassination on Baudet. The party leader responded by accusing Otten of embezzlement.
For a while it looked as if Baudet could be excluded or withdraw. Through intrigue that could have been the script of a political soap opera, he came out as the winner.
With falling polls and without Otten's reassuring presence, Baudet became more rabid. A year ago, he posted messages on Twitter about "two dear friends". They had been attacked by four Moroccans on a train. The followers liked the message and spread the message.
Later it turned out that the Moroccans were ticket inspectors. There were no witnesses to the "harassment".
Accusations of racism then increased media gained access to closed online forums where FvD's youth organization discussed immigrants. There were both racist and anti-Semitic messages.
"Forum" was no longer an option for those who disliked Wilders' direct speech.
Pandemic and racism
Thierry Baudet is also one of the political victims of the pandemic. A year ago, he went to great lengths to demand tougher measures against the infection. Then he did not stand out in the opposition. He got more attention after he turned around. But to claim that the pandemic is not much worse than a flu is not a winner. The virus has killed over 15,000 Dutch people.
From there, he moved on to hints that the virus was spread by businessman George Soros. Attacks on the financier and philanthropist Soros are common among anti-Semites.
"Thierry Baudet, a populist prodigy, destroys the party he created," wrote British The Economist in a headline before Christmas last year.
From there it has only gone downhill. In February, the magazine revealed Elsevier that it is not only in the youth organization that racist messages are exchanged. Baudet and other party leaders fully participate in both racism and anti-Semitism. Baudet is said to have responded to the accusations that everyone he knows is anti-Semitic.
Forward from the shadows
While the rest of Dutch politics has sat ringside and seen Baudet knock out himself, Geert Wilders did his part. Slowly but surely he has regrouped with his constituents. Now he is approaching old heights.
Baudet seems increasingly desperate in the election campaign before voters say their part on March 17. NRC Handelsblad believes that he has learned to run for office from Donald Trump. He talks about election fraud, false media and that the corona is just a bluff. One week ago, he said that the trial in Nuremberg after World War II was not legitimate.
One of his latest election promises is a Dutch space program that will put a Dutchman on the moon.
Prime Minister Mark Rutte will certainly receive an order from the Dutch King Willem-Alexander to form a new government after the election. Rutte has already ruled out giving any influence to the two on the outer right wing.