Gina Najib Al-Rihani was keen to visit her father in the cemetery, on the 72nd anniversary of his departure, which falls today, Tuesday, and Gina appeared at the cemetery wearing a fez, and when visiting the grave, she was affected and collapsed from tears and placed a bouquet of roses, and Gina accompanied her son John Bear coming from Canada to visit his grandfather's grave .
Today, Tuesday, is the anniversary of the departure of the great star Naguib Al-Rihani, who disappeared from our world on June 8, 1949, at the age of 60 years, after a great artistic career, he was able to immortalize his name among the pioneers of Egyptian cinema, and the names of his characters he presented, became one. One of the most important figures presented in the history of Arab cinema.
Al-Rihani's talent appeared in the French school in which he studied. He joined the school acting team. He became famous among his teachers for his ability to recite Arabic poetry, as he was a big fan of Al-Mutanabi and Abu Al-Ala Al-Ma'ari. He also created his famous character "Kashkish Bey", the rural mayor, where Al-Rihani wrote and directed the first The plays "Kashkish Bey" entitled "Come to Me, O Duck", then the two plays "Sitta Riyal" and "Bokra fi Apricot".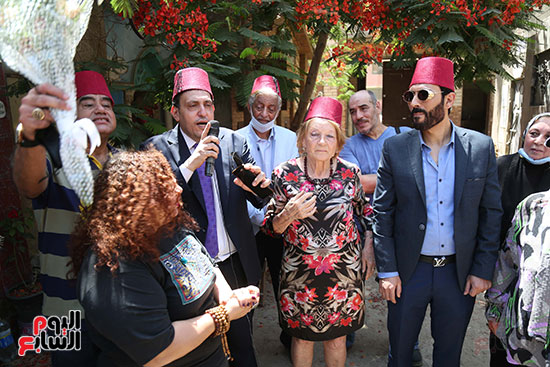 In the field of cinema, Al-Rihani left a number of cinematic works, but they influenced and left an unforgettable imprint in our minds, as they became among the distinguished works of the art of the beautiful time, they are "Sapphire", "Salama Fi Khair Si Omar", Game of the Six, Red Lips, Abu Helmos, and the last of them is a movie "Ghazl Al Banat" in 1949, who died before he saw it.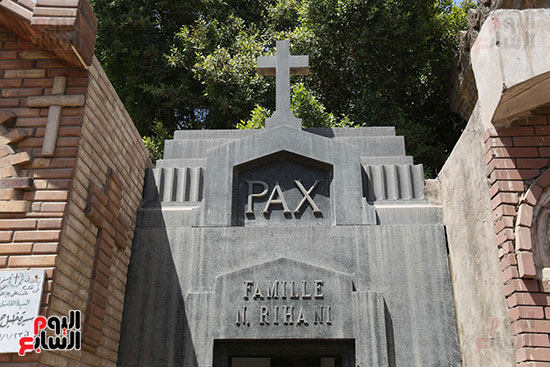 Najib Al-Rihani contracted typhoid disease, which affected the health of his lungs and heart, and 15 days before Najib Al-Rihani's departure, he mourned himself and wrote, saying: Najib died, the man who complained about the bricks of the earth and the bricks of heaven died, if the sky had bricks, Najib died, who does not like wonder or fasting. In Rajab, the man who knew nothing but frankness in a time of hypocrisy died, and he only knew affluence in a time of miserliness and scarcity. Al-Rihani died in 60 thousand safety."
.