By putting on sale today a collection of bracelets in the colors of 22 countries, Apple also released new matching Apple Watch faces. The good news is that these dials aren't just for new strap customers. From your iPhone, go to apple.com/fr/watch and scroll down to see the presentation of the international collection. Press "View countries", select the country you are interested in (there is no Switzerland, surely a sign of support from Apple to the French people), then tap "Add this watch face to your Apple Watch."
A dialog box will then ask you if you allow the download of the watch face. Authorize the download, otherwise it will not work, then validate the addition in the Apple Watch application. In this same app, you will be able to customize the dial (as expected, it is the Stripes dial which adapts perfectly to this kind of initiative).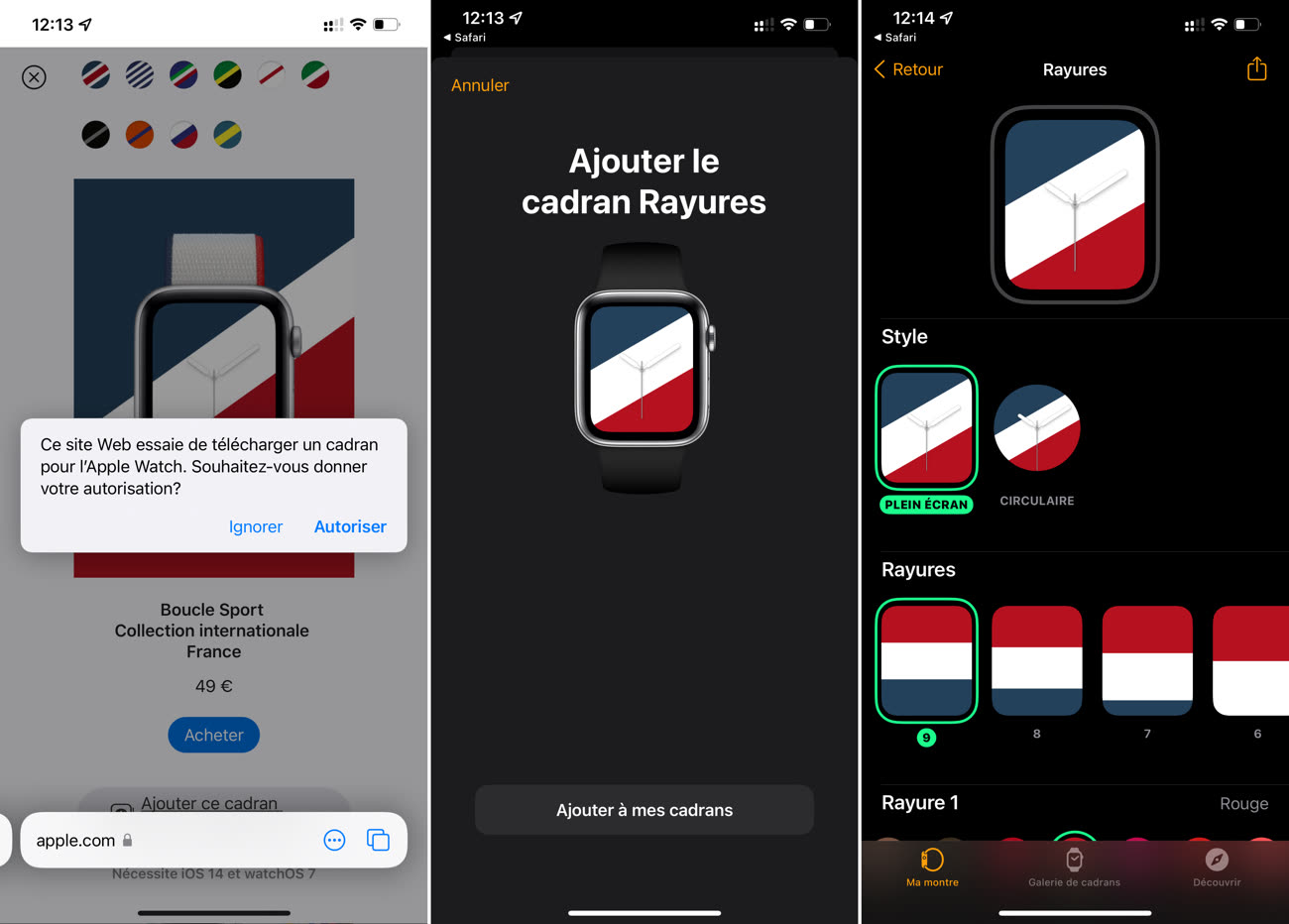 iOS 14 and watchOS 7 are required for installation.
.