12:52 PM


Monday 06 April 2020

I wrote – Manal Al-Masry:
Photography – Mahmoud Bakkar and Nader Nabil
Bank branches are witnessing a great and continuous crowd in recent days, especially the branches of the National Bank of Egypt.
Yahya Aboul Fotouh, Vice President of the National Bank of Masrawy, said that the branches of the National Bank witness great traffic for the second day in a row, due to the spread of a rumor of a 500-pound aid exchange for irregular employment, through the National Bank.
Aboul Fotouh explained that the crowding is not due to the disbursement of pensions, which were disbursed in an organized manner that takes into account the protection of citizens and the preservation of their health.
Aboul Fotouh appealed to the citizens not to jostle in front of the National Bank to maintain their safety and health, to limit the spread of the Corona epidemic.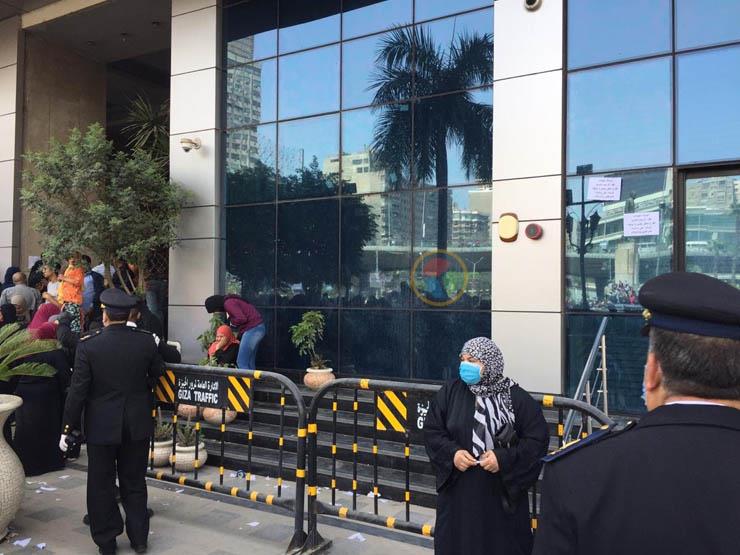 Branch managers at the National Bank told Masrawy that many citizens who flocked to the bank believed that the irregular work grant would be disbursed through the "Mazaya" e-cards, and requested that they be issued to them.
One of the officials at a branch of the National Bank said that the citizens refused to leave, and that the bank employees are trying to organize their entry to reduce the accumulation, and meet their desire to issue prepaid feature cards, which do not contain any balance, although the government has not announced the disbursement of labor aid through This card.
On the other hand, many bank customers jostled in the branches of other banks, whether for depositing and withdrawing, or conducting other banking transactions.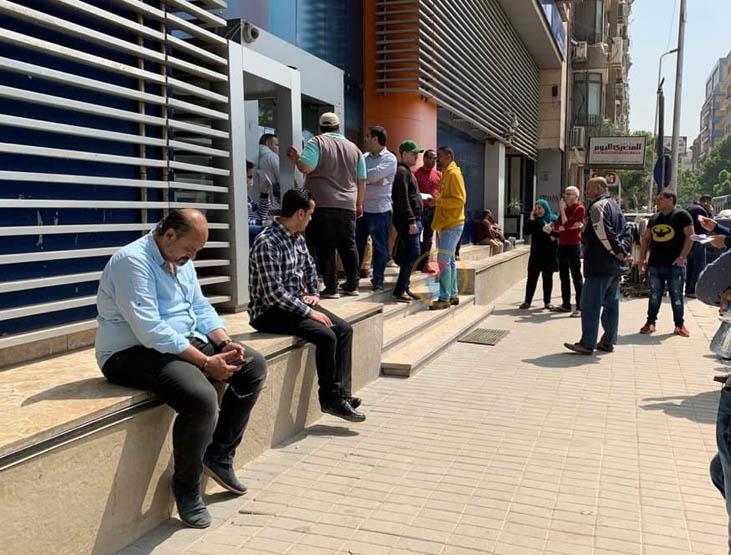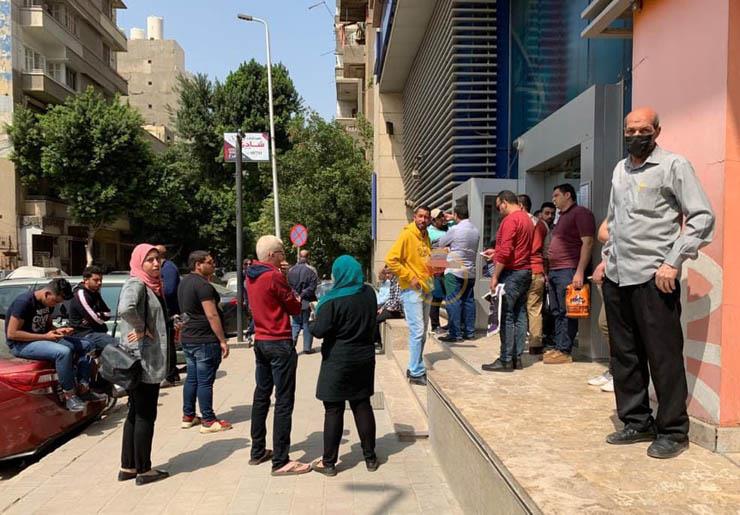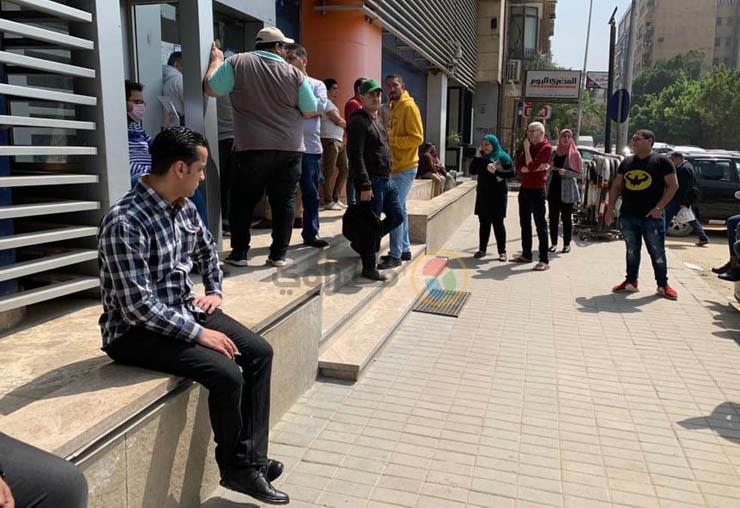 Banks have reduced their working hours to start from 9:30 am to 1.30 pm, and banks are reducing the presence of their employees to limit the gatherings to prevent the spread of the Corona virus.
The central bank issued a decision last week to place restrictions on withdrawals and deposits, whether from ATMs or branches.
Also read:
5 thousand pounds as a maximum limit for withdrawing from the ATM .. Learn about the new withdrawal and deposit limits (question and answer)
What are the entities and transactions excluded from the new withdrawal and deposit limits in banks?
The Central Bank excludes the purchase of a certificate of 15% of the maximum deposit in banks
.