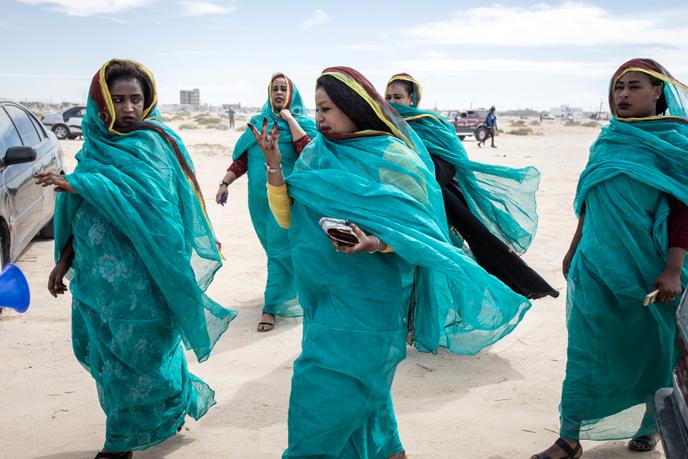 Forty-two people were arrested during demonstrations by widows and orphans of victims of intercommunal clashes at the end of the 1980s, we learned, Sunday, November 29, from the police and organizations of human rights.
A vast desert country at the hinge between the Maghreb and sub-Saharan Africa, Mauritania is populated by 3 million inhabitants of various origins: white and black Moors, blacks with their roots in sub-Saharan Africa.
Between 1989 and 1991, tens of thousands of Negro-Mauritanians had to flee or were driven from their country after an outbreak of violence under the regime of former President Maaaouiya Ould Taya (1984-2005). They had taken refuge in neighboring Senegal and Mali.
Accused of "Coup attempt", 28 Negro-African soldiers were executed by hanging on November 28, 1990, the thirtieth anniversary of independence. Those arrested on Saturday marched to pay tribute to them.
Peaceful march
"There are 42 people arrested, two in Bababé (south) and the others in Nouakchott", Lalla Aicha, of the Forum of National Human Rights Organizations (Fonad), told AFP.
A police official confirmed, on condition of anonymity, these arrests, stressing that "The demonstration was not authorized".
"Our march was peaceful, in accordance with the law and the Constitution, which guarantee freedom of expression, rebelled Dia Alassane, co-organizer of the march. We want to express our mourning, claim our rights to justice and reparations. "
The demonstrators also demanded the annulment of the amnesty law adopted in 1993.
"We must put an end to impunity and allow Mauritanians to come together and reflect on how to live together", underlined Dia Alassane.