REPORT – Orange County has become "ground zero" for resistance to masks, social distancing and all the measures put in place to fight the coronavirus.
By Armelle Vincent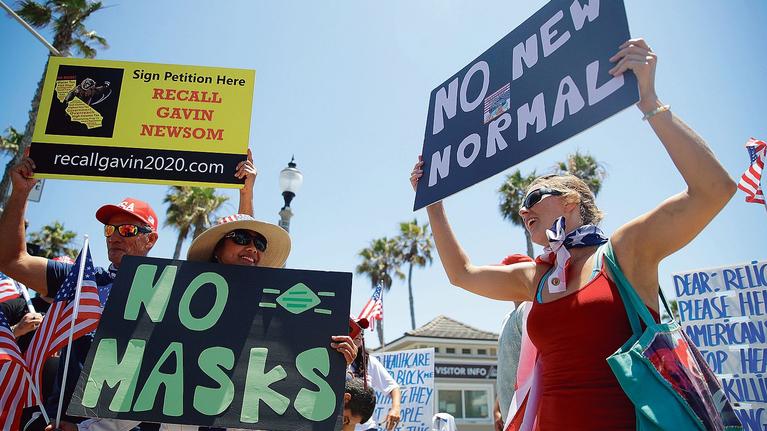 The Angels
Several hundred people gathered in a circle on a beach in Newport Beach, Orange County. Some wear branded fluorescent yellow t-shirts «Saturate OC» (Saturons Orange County), the name of their evangelical religious group. Arms swinging in heart to the sky, heads nodding, they sing with inspired faces while in the center of the circle, their leaders, a couple named Jessi and Parker Green preach. 90% of participants do not wear a mask.
Several nearby signs indicate, obviously in vain, the need to maintain a distance of two meters from his neighbor. The "Faithful" are elbow to elbow, standing or sitting on blankets. Gatherings of more than 100 people are supposed to be banned, especially since the pandemic, more or less controlled until spring, suddenly took off in California. In Orange County in particular, cases of infection have been on the rise since the start of summer.
.