Intel launched the 13th-generation Core i processor code-named Raptor Lake, which not only improved performance and power efficiency, but also added more E-Cores to the same level of products to enhance the overall multitasking performance.
Small facelifts pack more small cores
Looking back at Intel's launch of the 12th-generation Core i processor code-named Alder Lake in 2021, it uses LGA 1700 pins and introduces new P-Core performance large cores and E-Core efficiency small cores.Hybrid Heterogeneous Core Architecture, through two processor cores with different design concepts, the ultimate performance of single thread is improved, and the consideration of power efficiency that takes into account multi-tasking performance and power consumption, to achieve the advantage of having both. For more introduction and testing of Alder Lake Core i processors, please refer to 《Alder Lake review: Intel's 12th Gen Core processors squeeze toothpaste" and the extended reading at the end of the article.
Intel on September 28, 2022Innovation 2022 Eventsofficially released the 13th-generation Core i processor code-named Raptor Lake. It is based on the previous generation processor, extends the LGA 1700 pin, and also uses the Intel 7 node process, but in terms of design architecture and transistor process There are many improvements, and the improvement of the ThreadDirector scheduler responsible for scheduling 2 different cores can bring more powerful performance and power efficiency.
In addition, in the Raptor Lake processor, the L2 cache memory capacity of each P-core is also increased from the previous 1.5MB to 2MB, and the cluster formed by each 4 E-cores is increased from 2MB to 4MB. The L3 cache memory capacity is increased to a maximum of 36MB, and can be automatically switched to Inclusive/non-Inclusive operating architecture according to AI predictions to improve the cache hit rate and enhance the efficiency of cache memory usage.
The first wave of processors released this time includes the K version with unlocked multipliers such as Core i5-13600K, Core i7-13700K, Core i9-13900K, and the KF version with the same specifications but without built-in display function, which is 25 dollars cheaper , a total of 6 processors. Please refer to the table below for comparison with previous generation products.
(If the table below cannot be displayed in full, please click to view itImage version)
12th and 13th Generation Core i Series Processor Specifications (Partial)
Processor model
core configuration
number of threads
L2 cache
L3 cache
base clock
Maximum boost clock
Basic TDP
Max TDP
Pricing (USD)
Core i9-13900K
8P+16E
16+16
16+16MB
36MB
3.0/2.2GHz
5.8/4.3GHz
125W
253W
$589
Core i9-12900KS
8P+8E
16+8
10+4MB
30MB
3.4/2.5GH
5.5/4.0GHz
150W
241W
$739
Core i9-12900K
8P+8E
16+8
10+4MB
30MB
3.2/2.4GHz
5.2/3.9GHz
125W
241W
$589
Core i7-13700K
8P+8E
16+8
16+8MB
30MB
3.4/2.5GHz
5.4/4.2GHz
125W
253W
$409
Core i7-12700K
8P+4E
16+4
10+2MB
25MB
3.6/2.7GHz
5.0/3.8GHz
125W
190W
$409
Core i5-13600K
6P+8E
12+8
12+8MB
24MB
3.5/2.6GHz
5.1/3.9GH
125W
181W
$319+
Core i5-12600K
6P+4E
12+4
7.5+2MB
20MB
3.7/2.8GHz
4.9/3.6GH
125W
150W
$289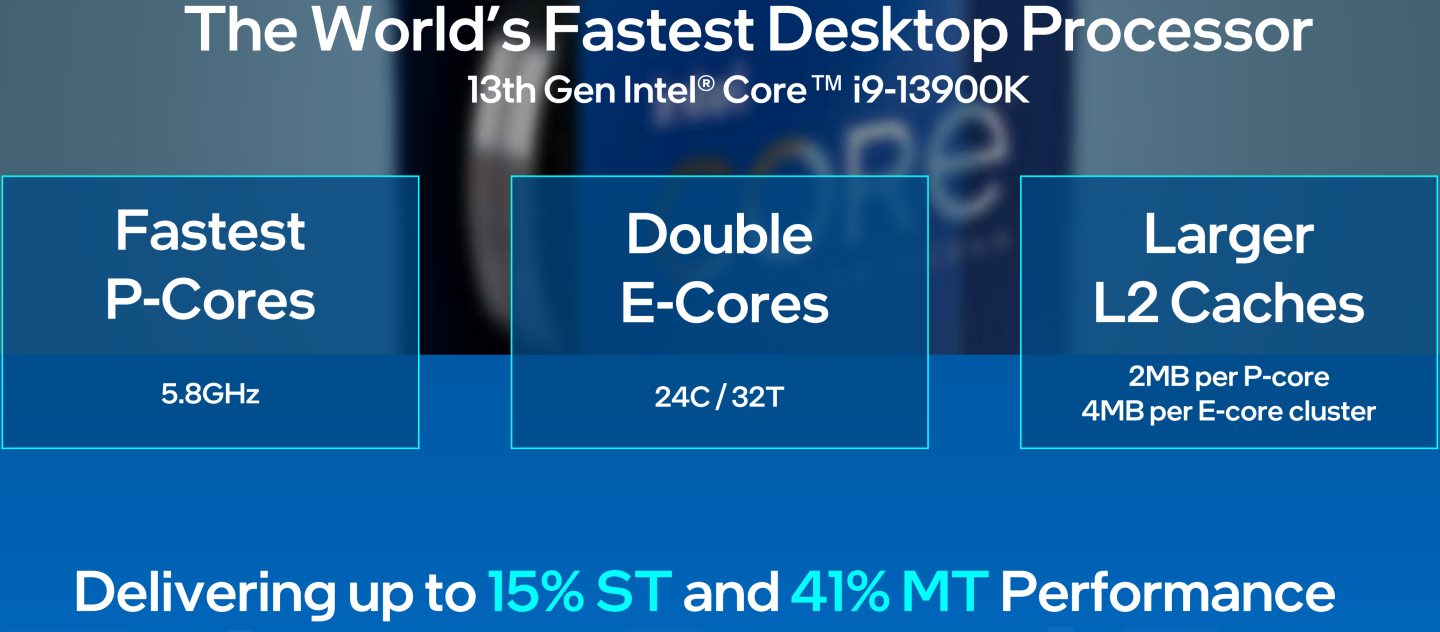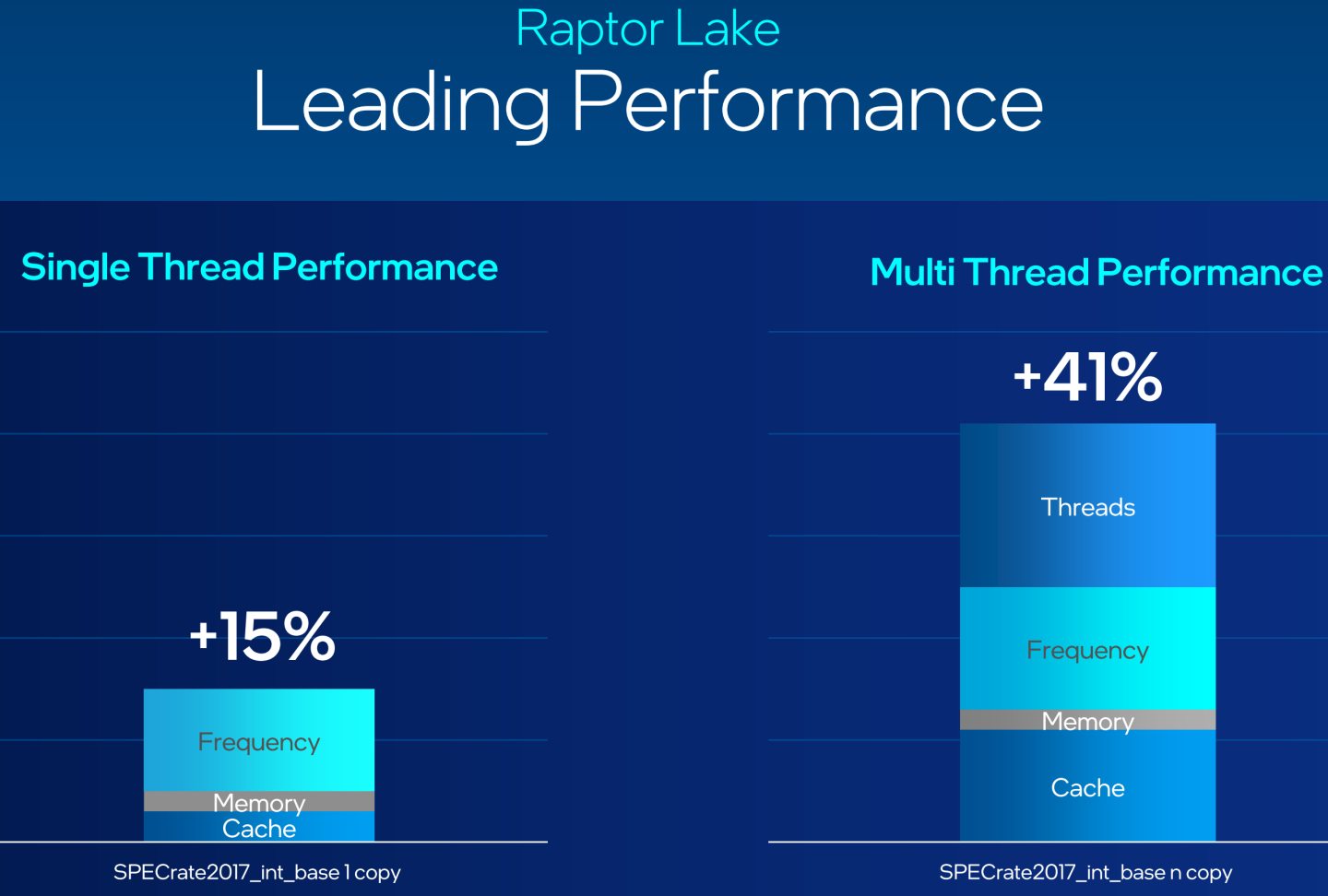 Test Environment and Conditions
The test samples I received this time are Core i5-13600K, Core i9-13900K and other 2 processors, with Asus ROG Maximus Z790 Hero motherboard, and use the same G.Skill Trident as the previous AMD Ryzen 7000 series processor test topic The Z5 Neo memory can even see the performance comparison of the new generation processors at the same memory speed.
During the test, the Resizable BAR function of the graphics card was turned on. Each result was tested in 2 rounds. After determining that there were no extreme values, the average was taken. The game performance used the built-in test mode of the game. "Global Offensive" uses Titled Tower Benchmark, FPS Benchmark map and NVIDIA FrameView to test, and set the highest picture quality in 1080p, 2K, 4K resolution. Set the item to the highest setting, turn off settings such as VRS or dynamic resolution, and only adjust the ray tracing function on and off. As for the results of the control group, the results were taken from the previous articles written by the author.
testing platform:
Processor: Intel Core i5-13600K, Core i9-13900K
Radiator: MSI MEG Coreliquid S360
Motherboard: Asus ROG Maximus Z790 Hero (UEFI build 0520)
Memory: G.Skill Trident Z5 Neo 16GBx2 (@DDR5-6000)
Graphics Card: NVIDIA GeForce RTX 3080 Founder Edition
Storage device: Seagate FireCuda 520 SSD 1TB
Power Supply: MSI MPG A1000G PCIE5
Software Environment: Windows 11 Professional Edition 21H2 (Build 22621.674), GeForce Game Ready 521.90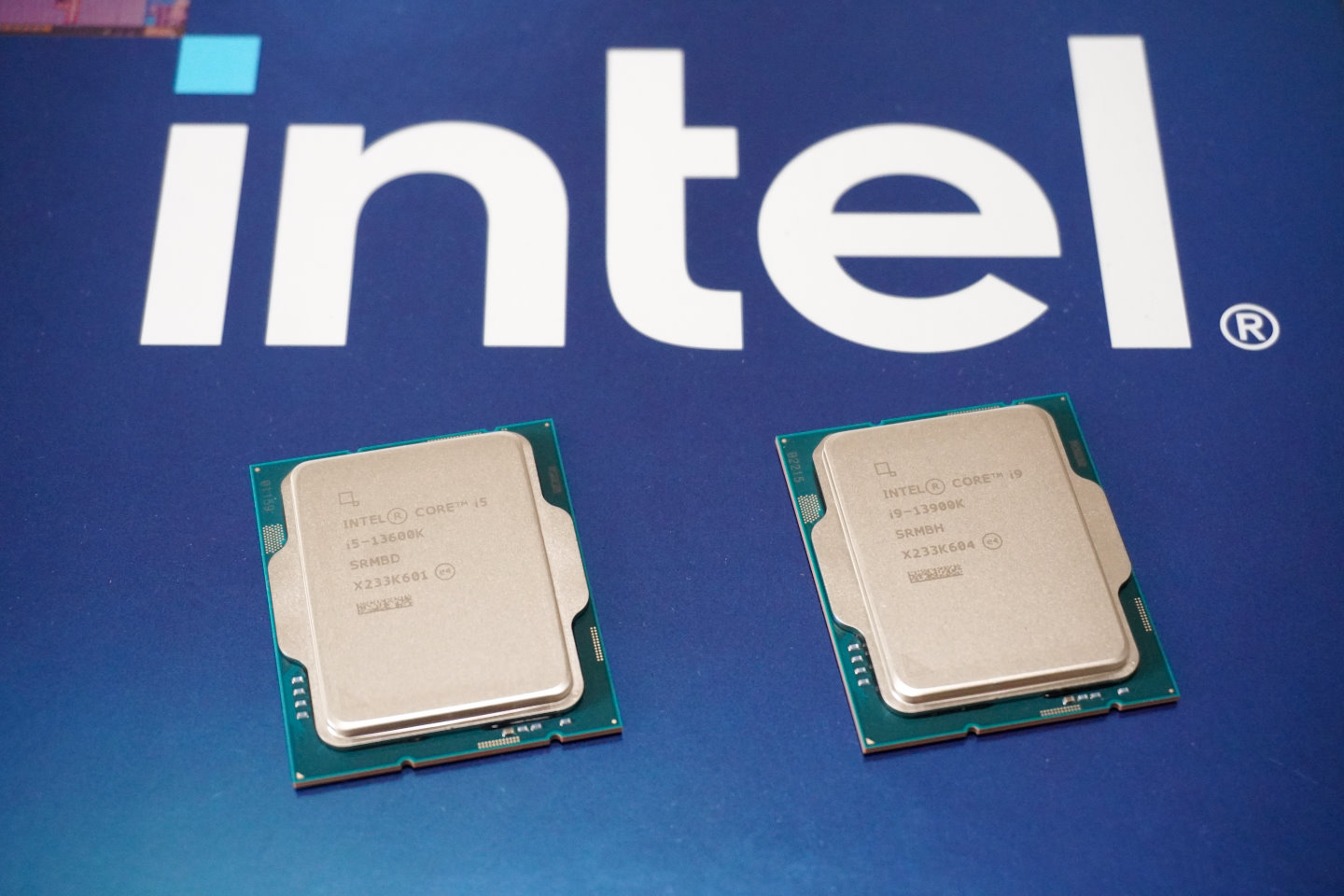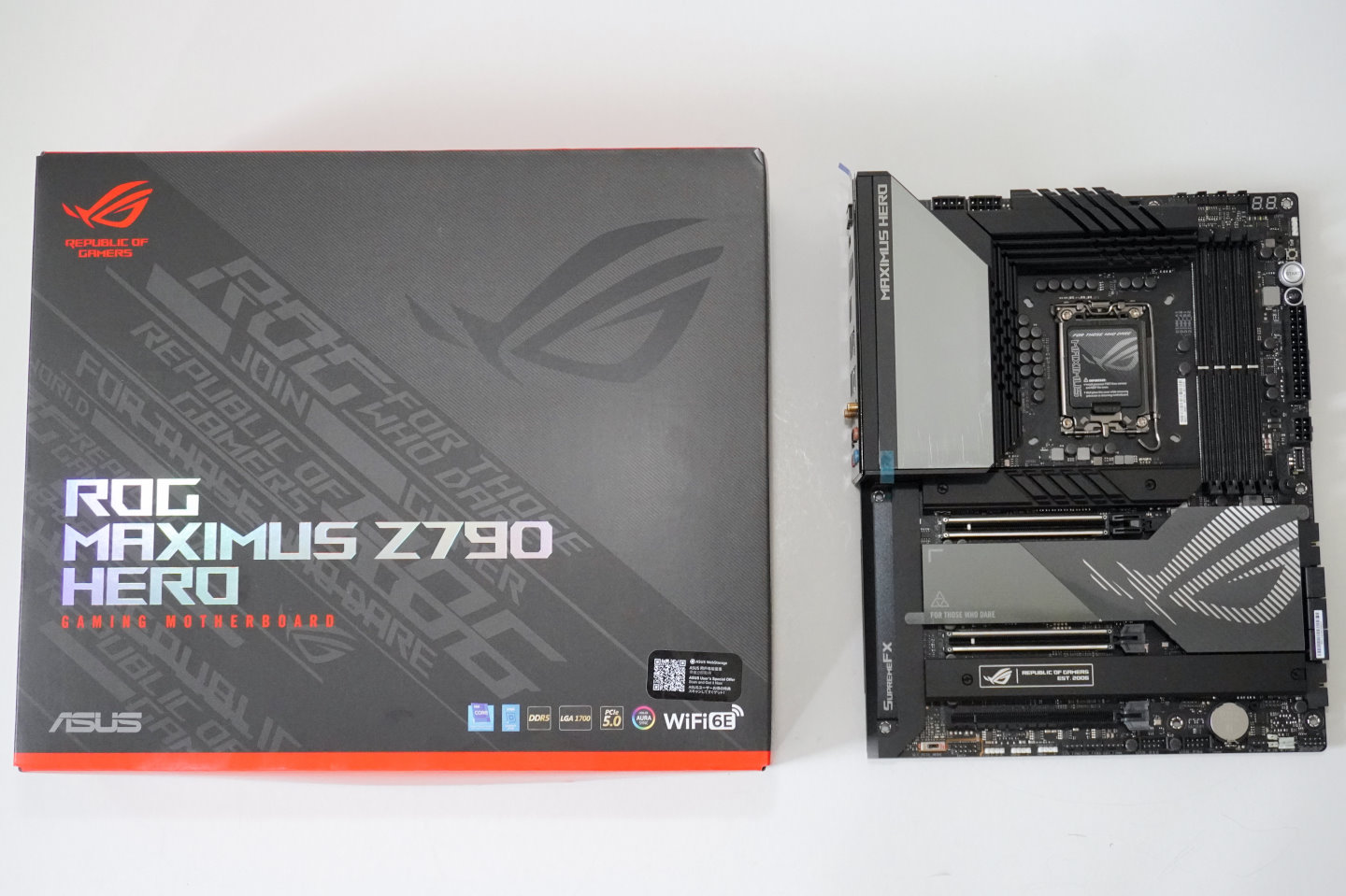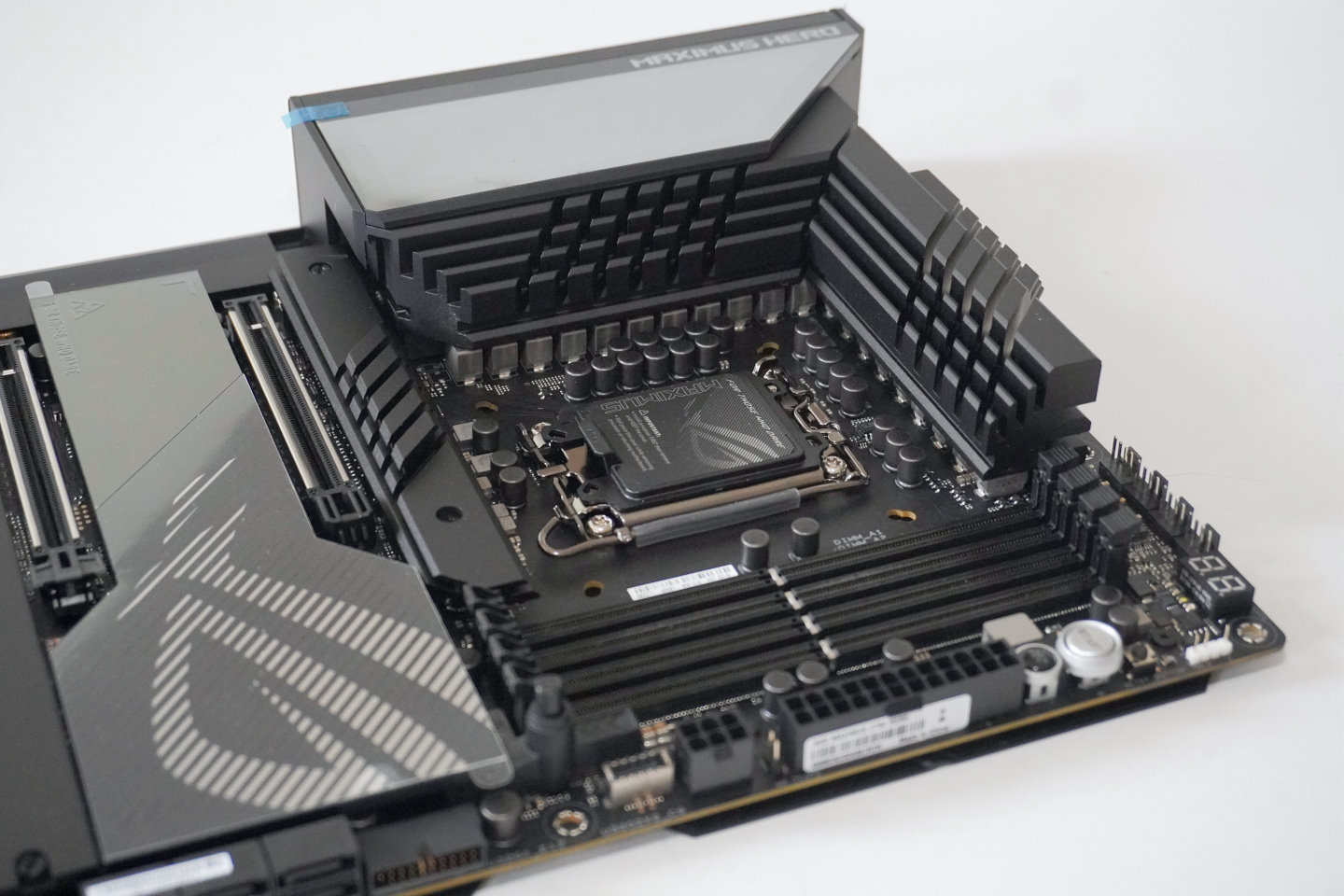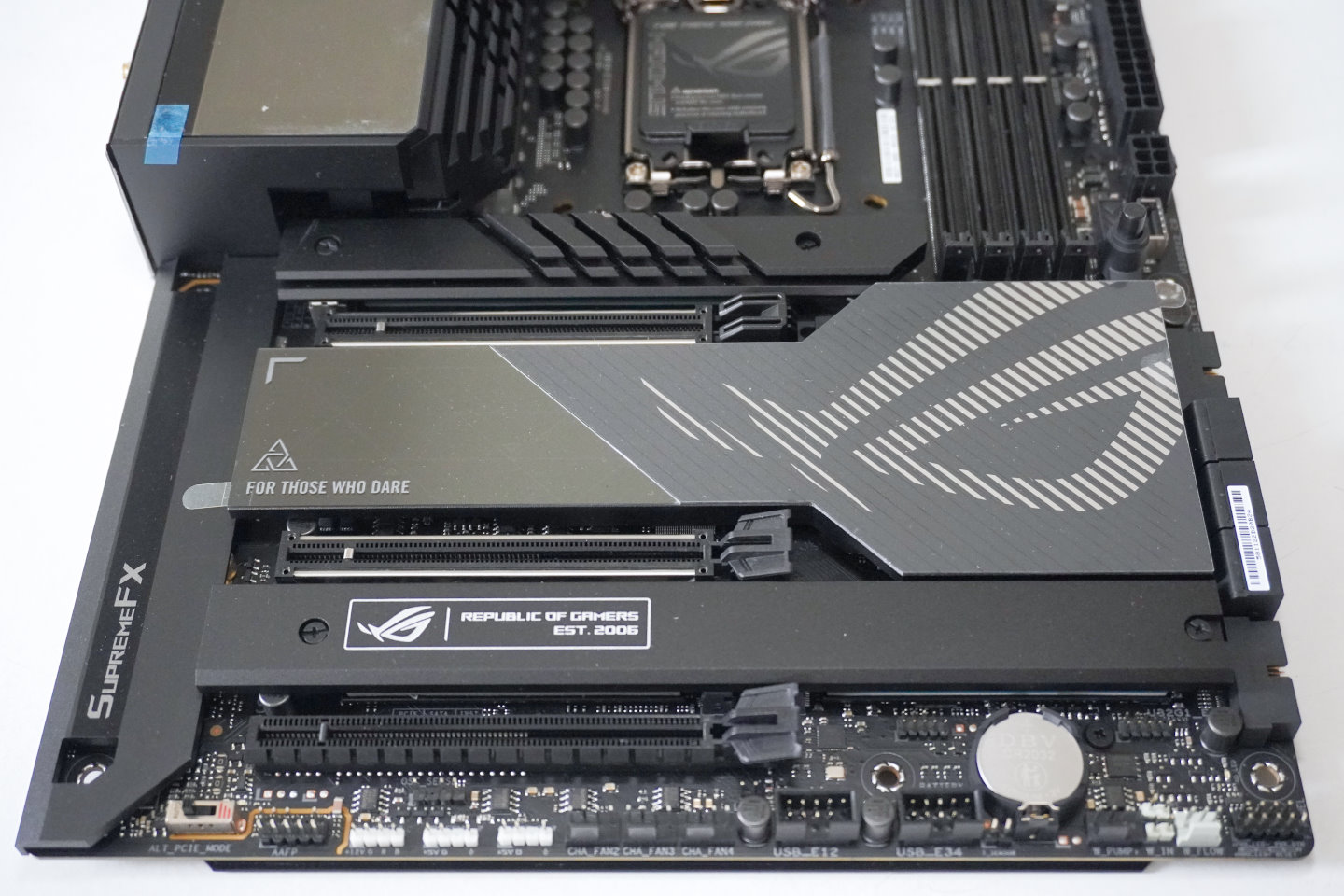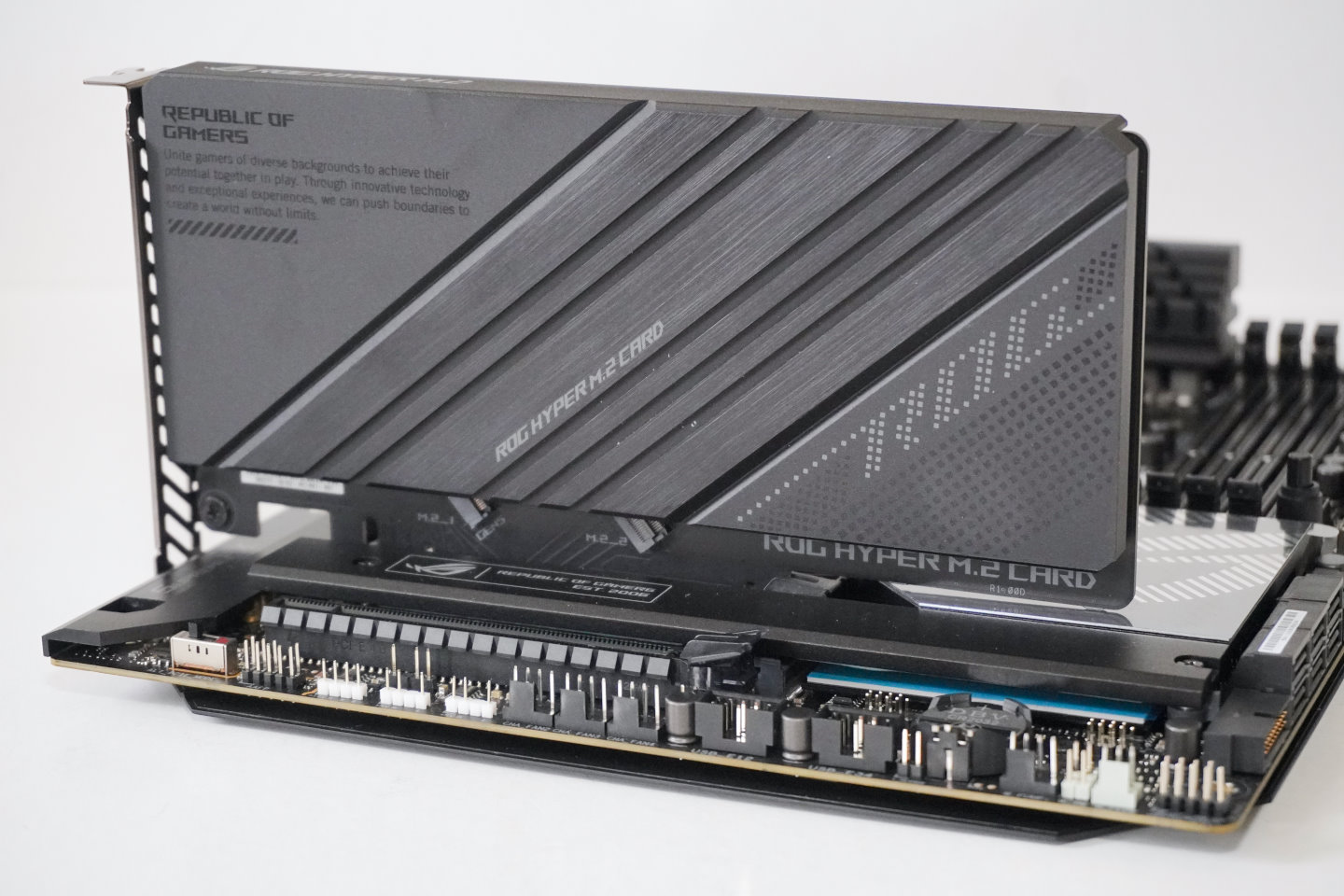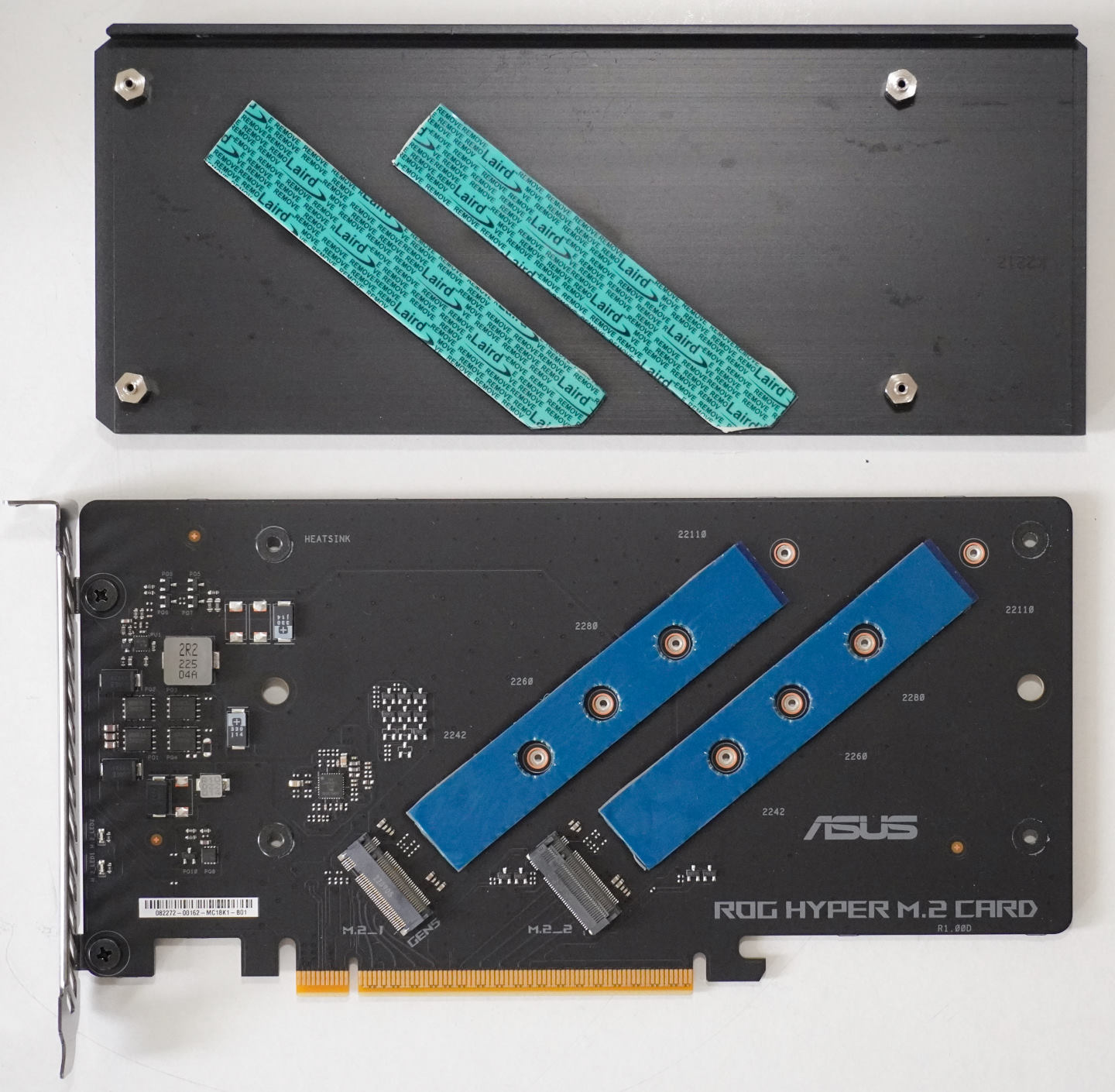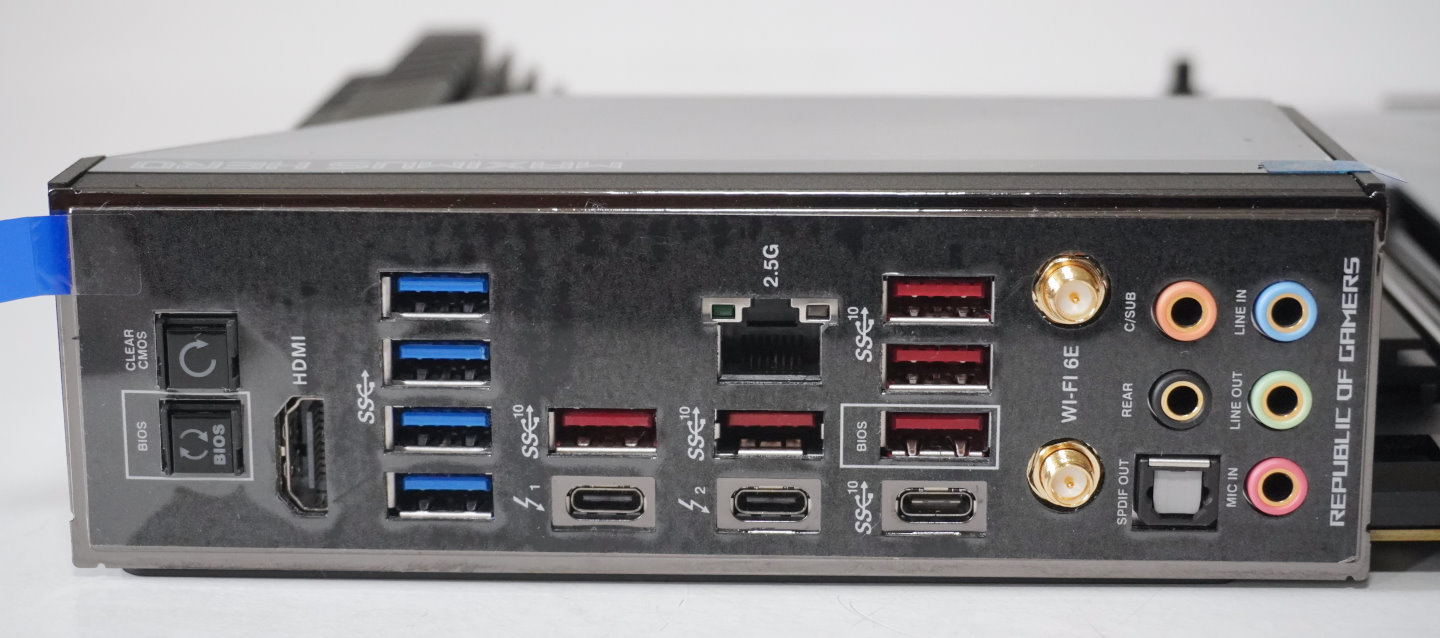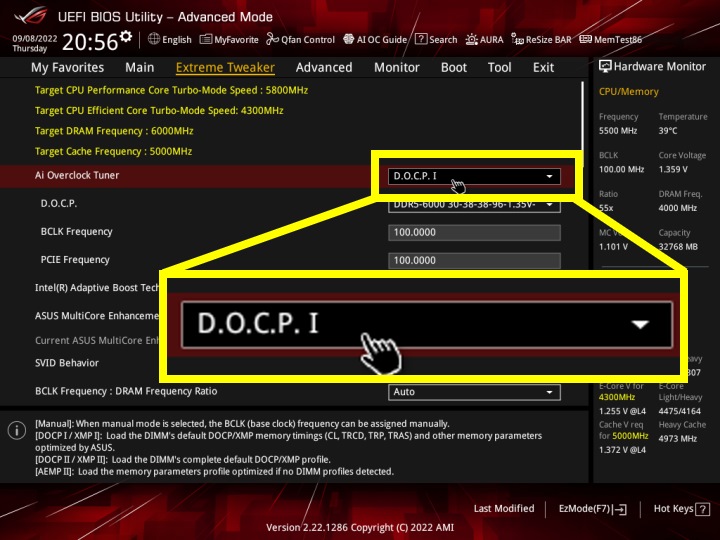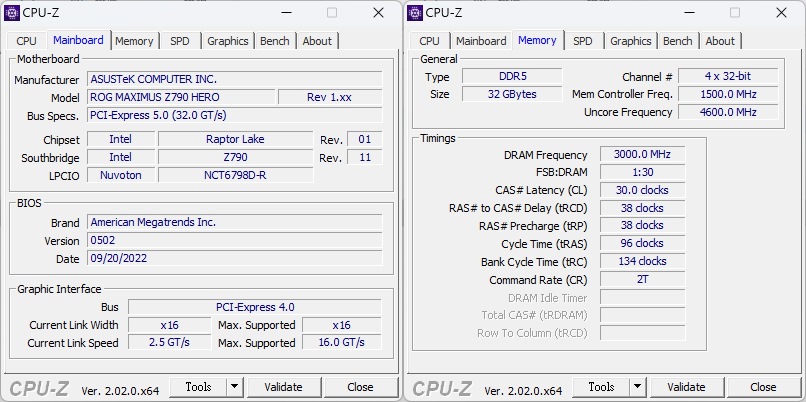 ▲The graphics card used in the test is NVIDIA GeForce RTX 3080 Founder Edition, and the Resizable BAR function is turned on.
Processor and Comprehensive Performance Testing
In the first half of the test, we first analyze the tests that are closely related to processor performance to see how far the king of polishing Intel can improve the performance of the Raptor Lake processor with a small facelift.
The testbench markers in the data graph are as follows:
12600K: Core i5-12600K, Z690 chipset,DDR5-4800
13600K: Core i5-13600K, Z790 chipset, DDR5-6000
7700X: Ryzen 7 7700X, X670E chipset, DDR5-6000
7950X: Ryzen 9 7900X, X670E chipset, DDR5-6000
12900KS: Core i9-12900KS, Z690 chipset,DDR5-4800
13900K: Core i9-13900K, Z790 chipset, DDR5-6000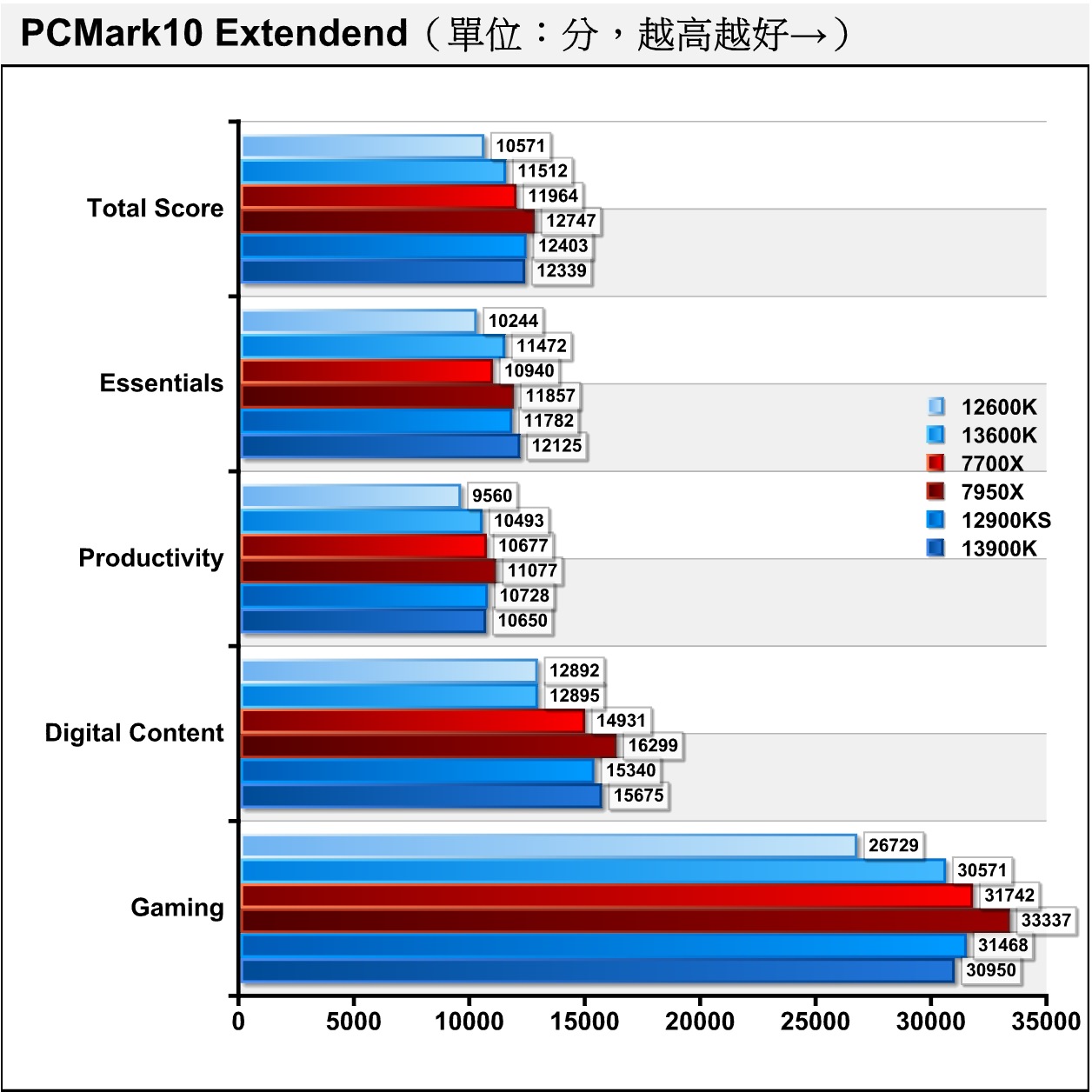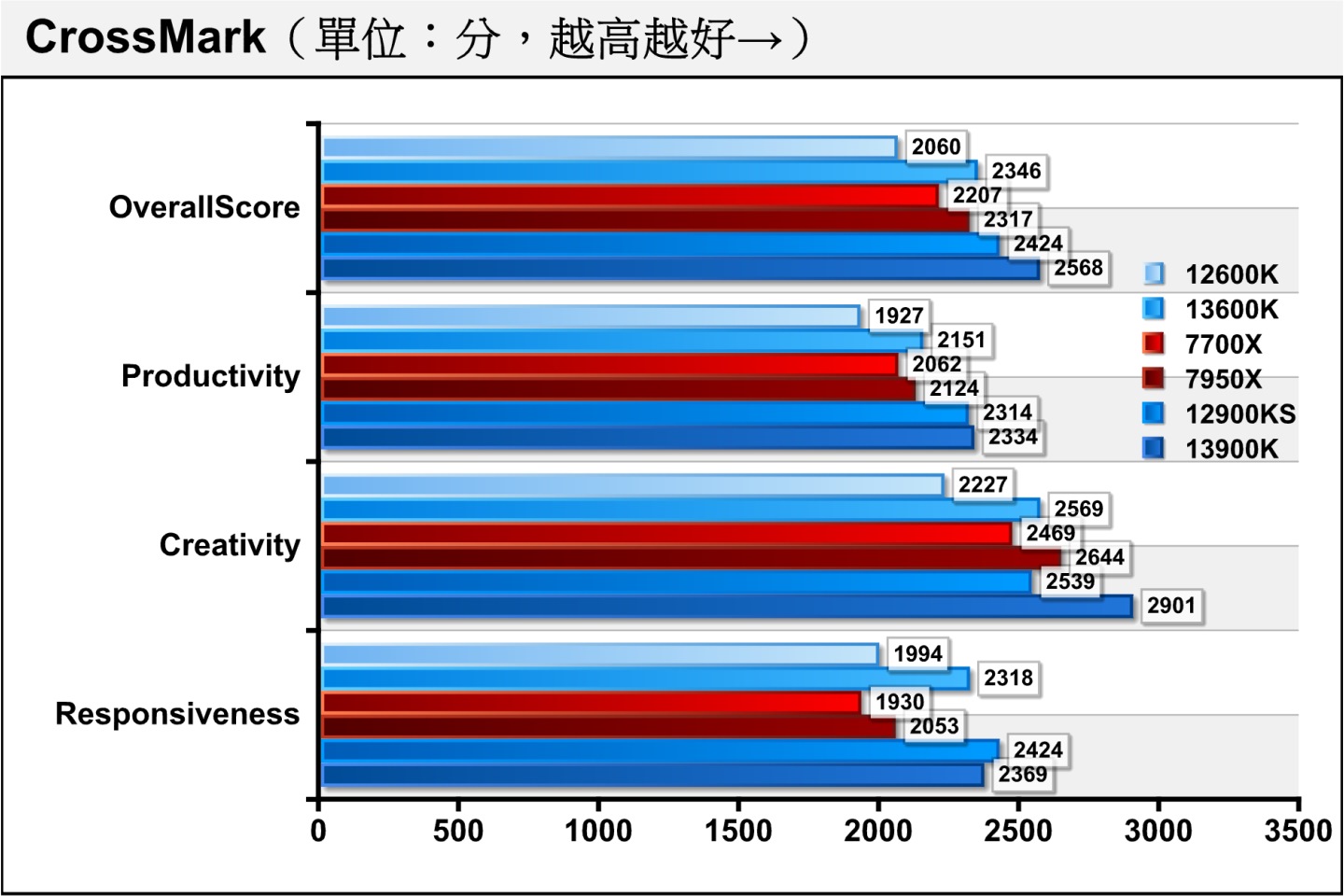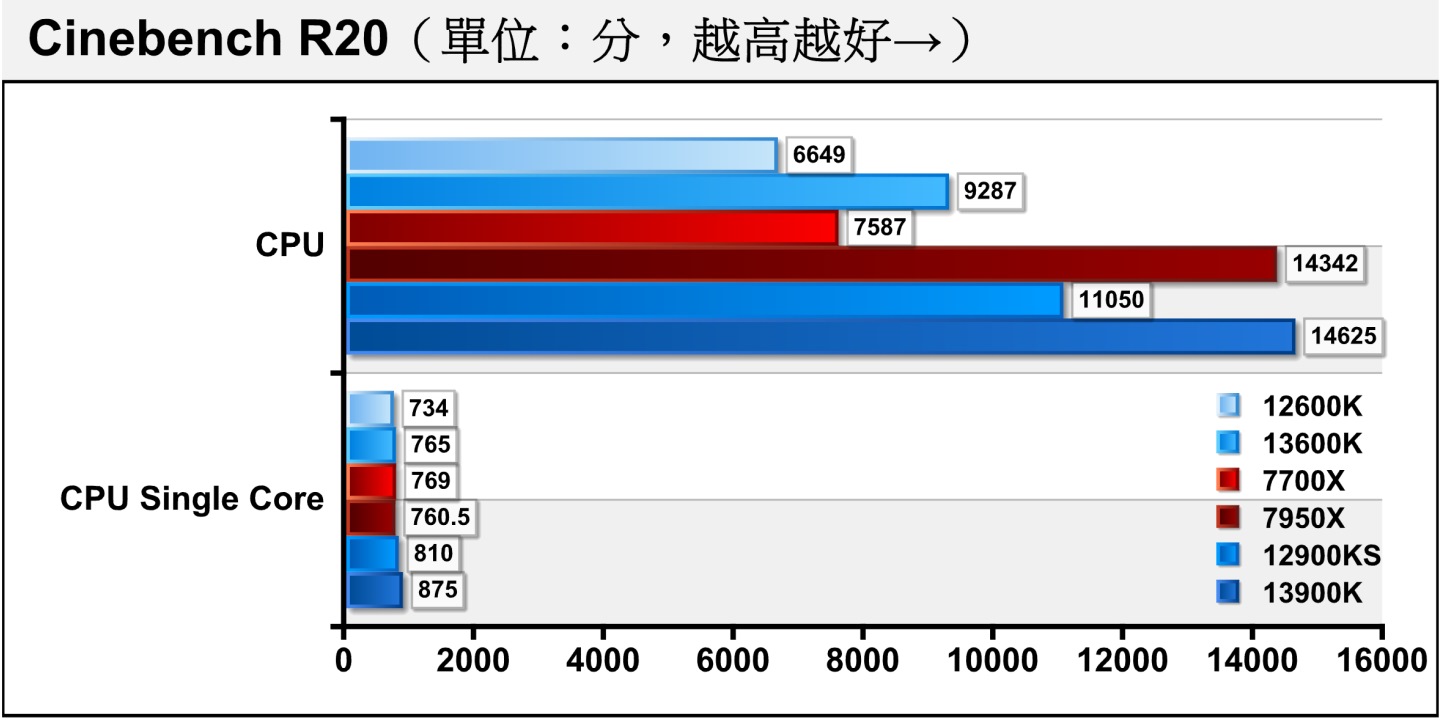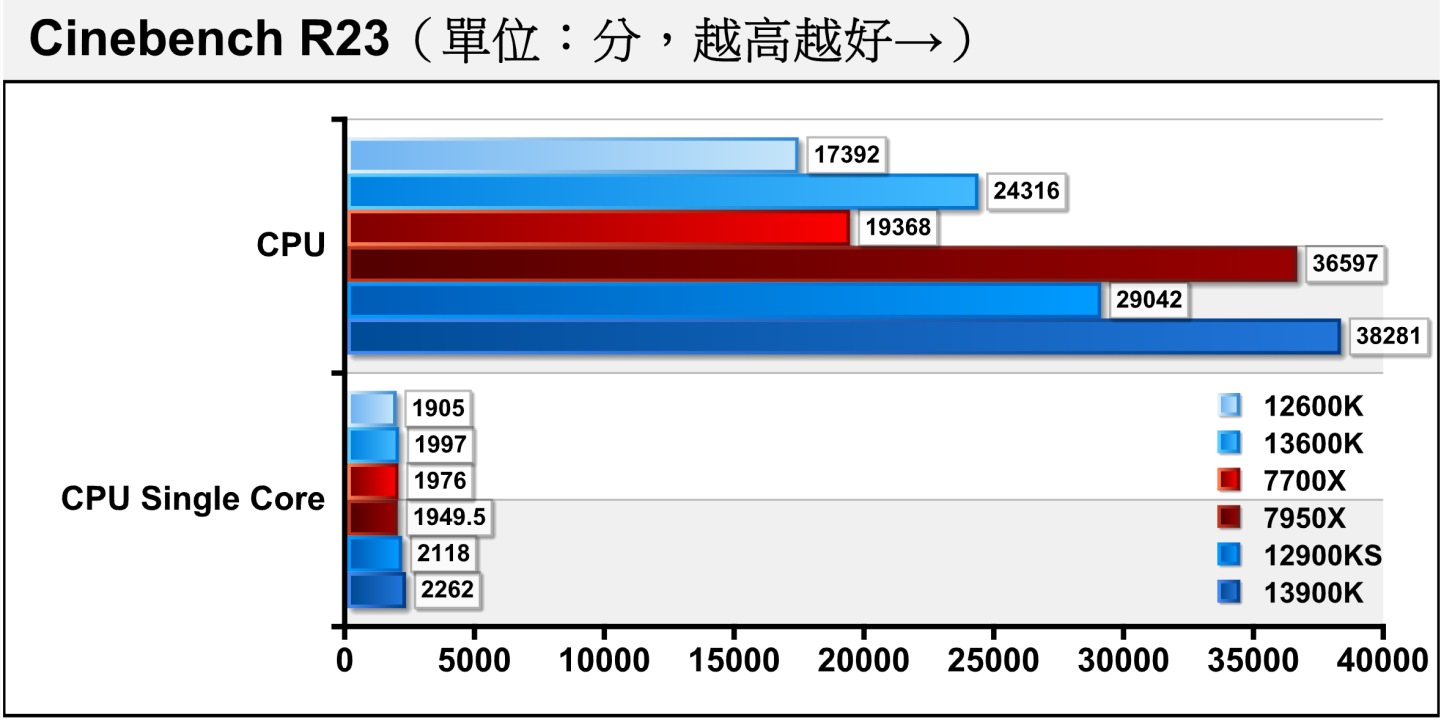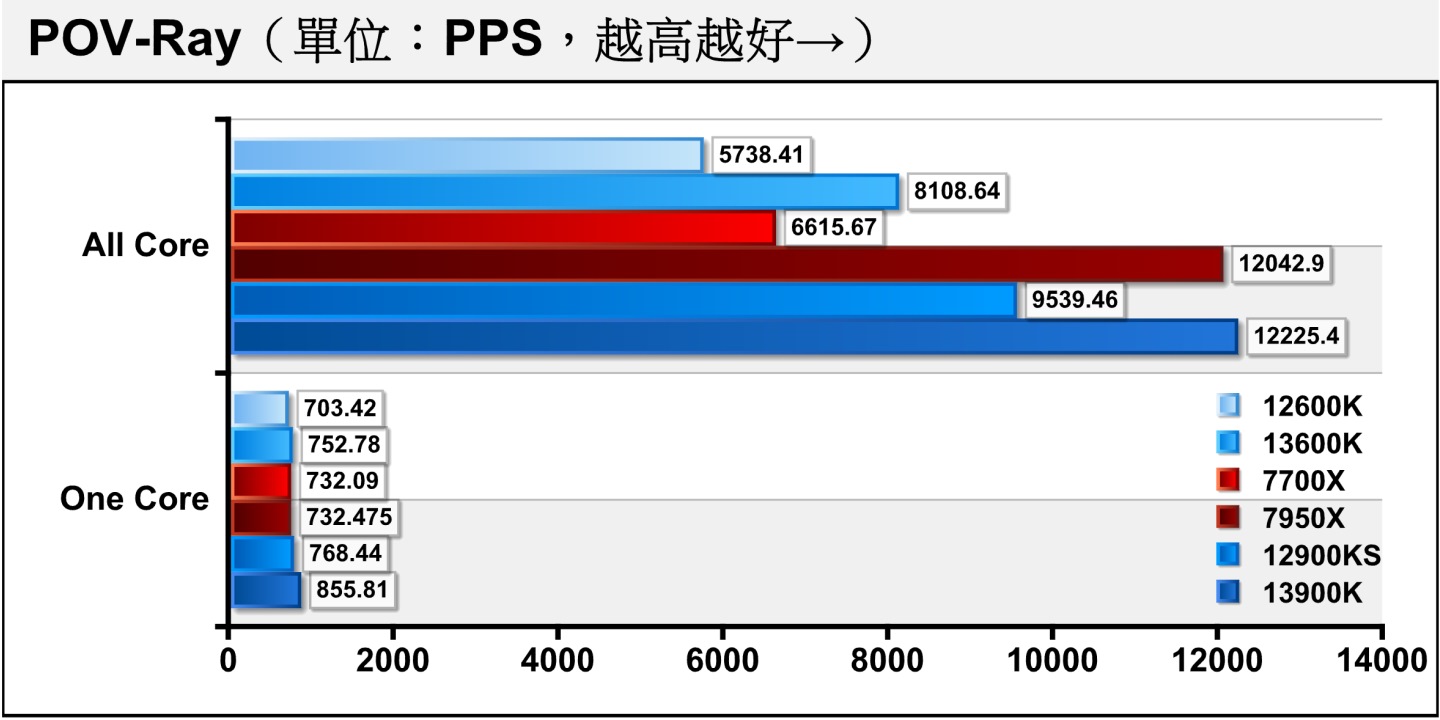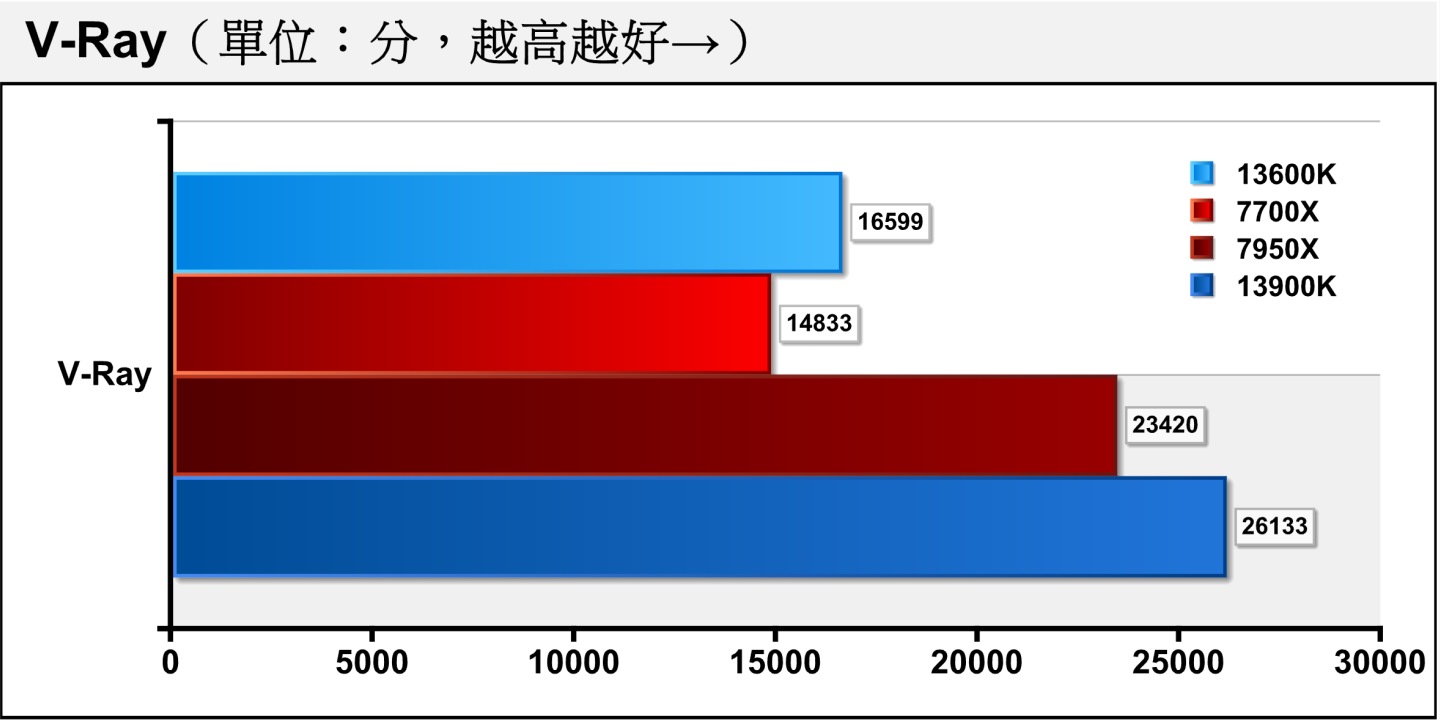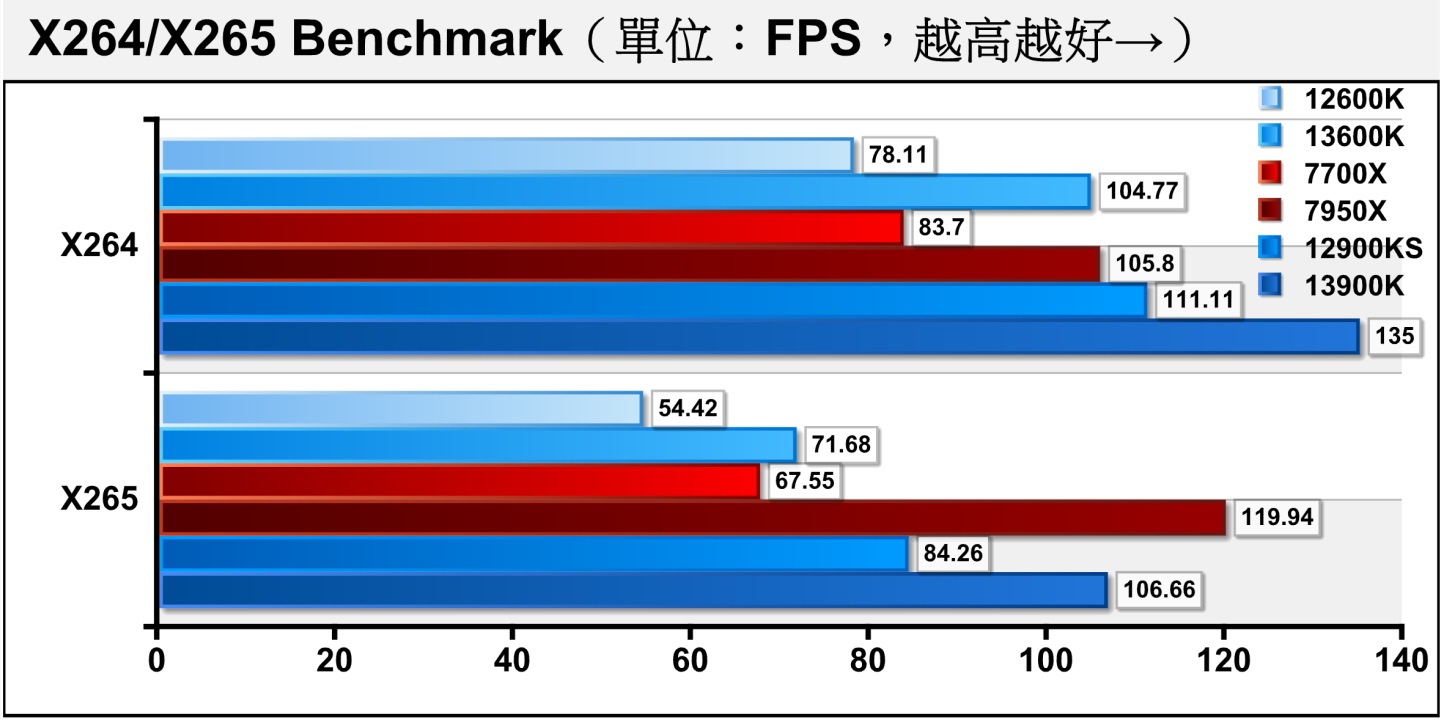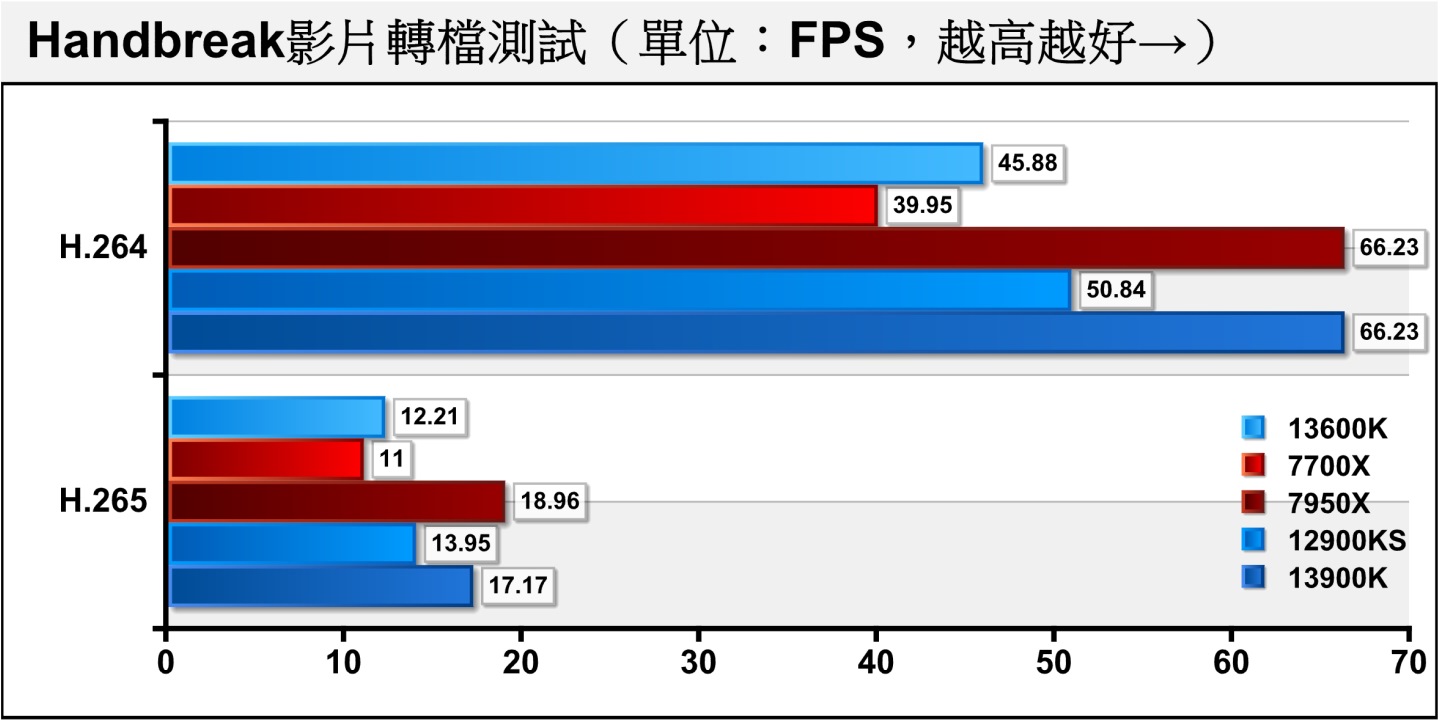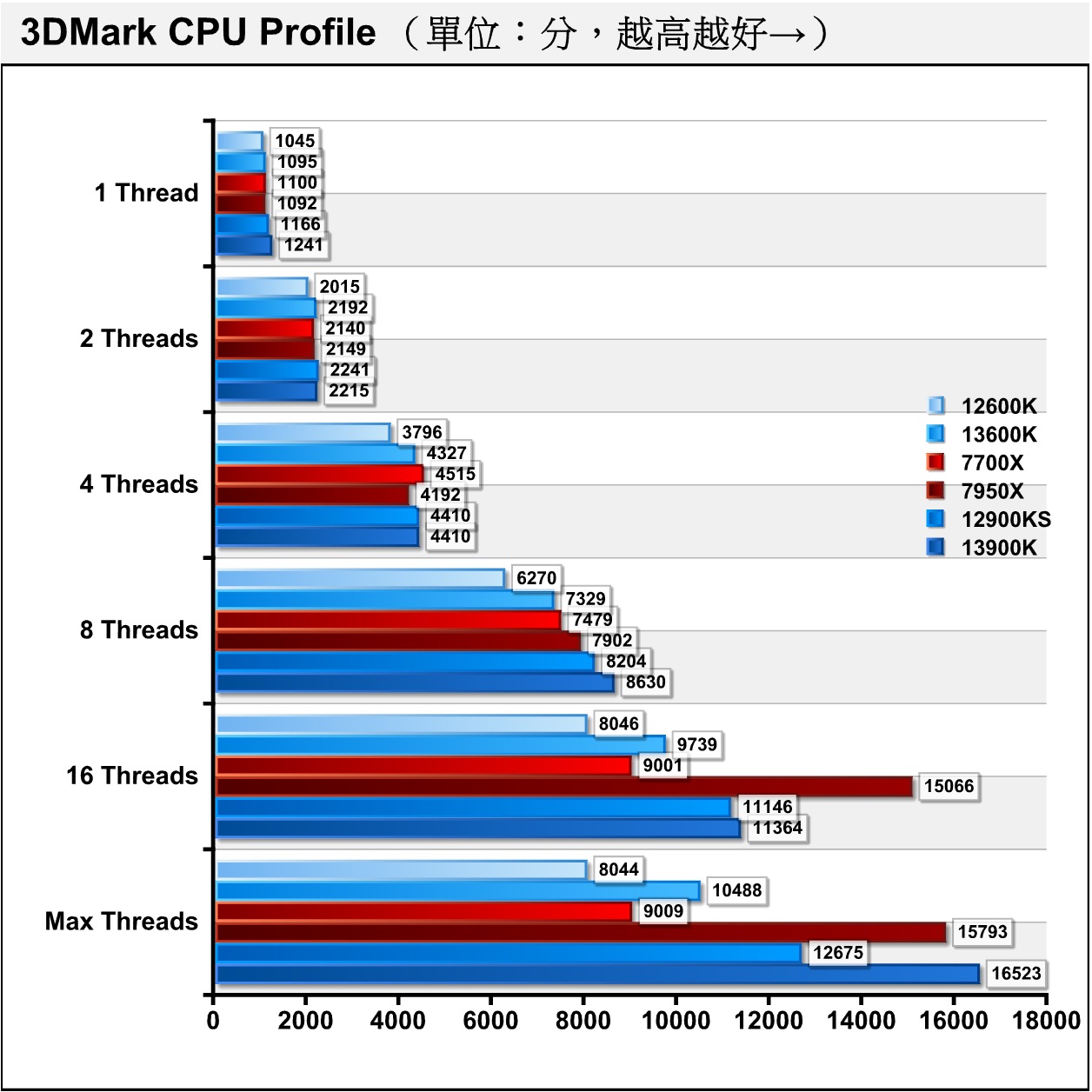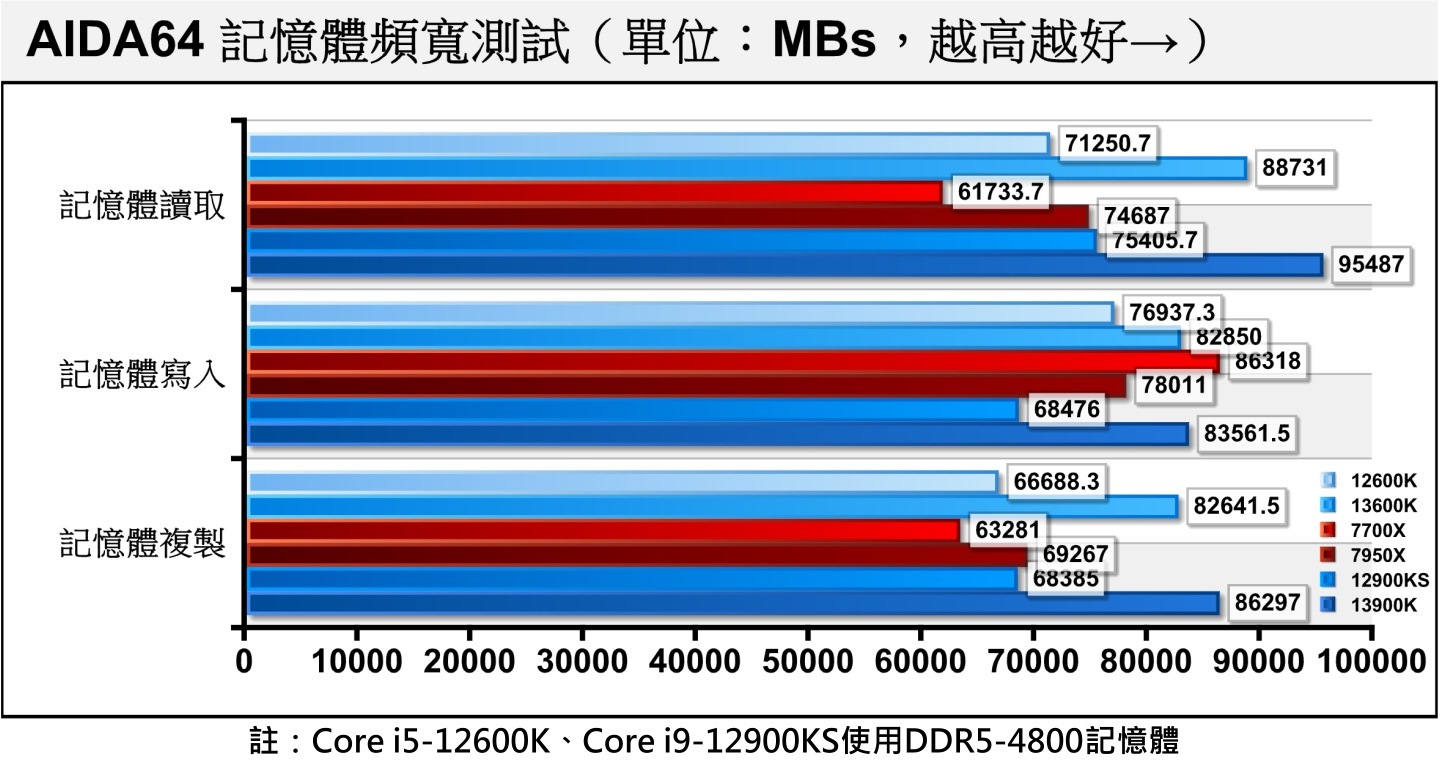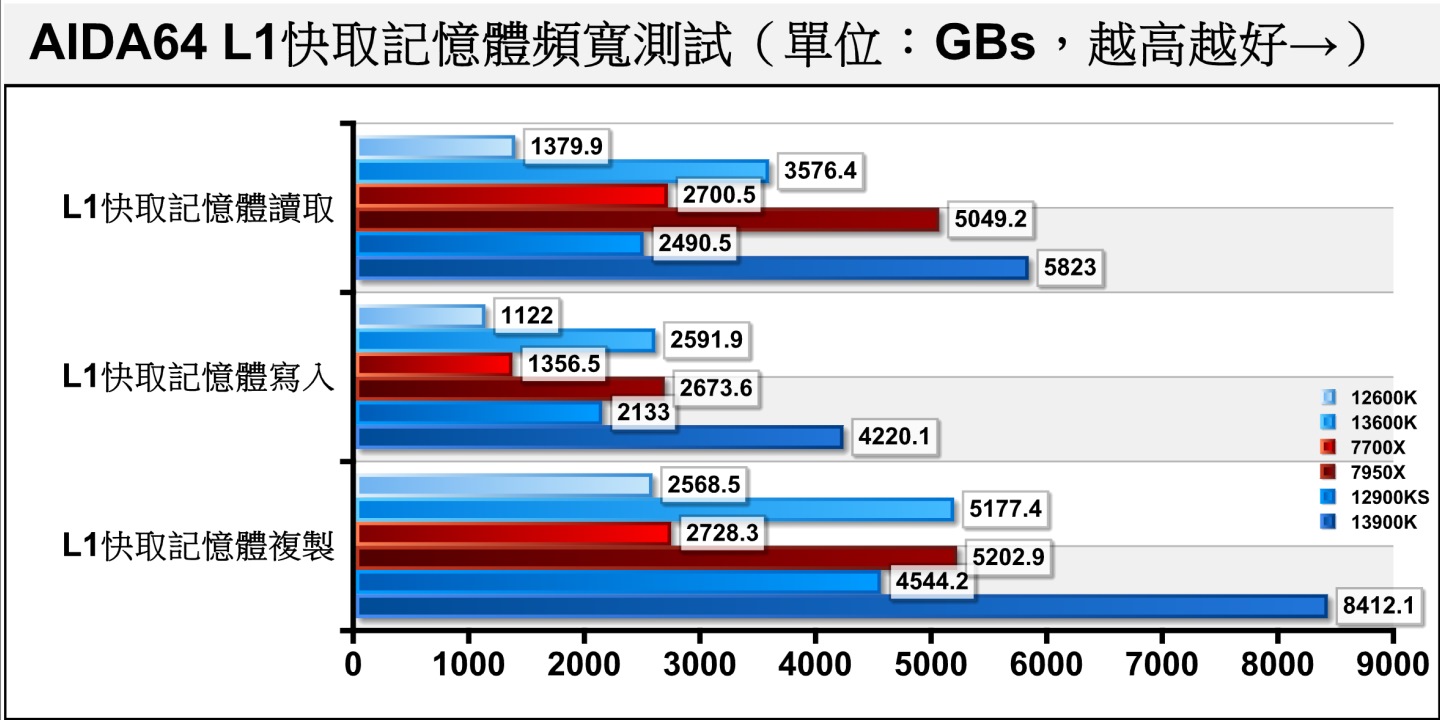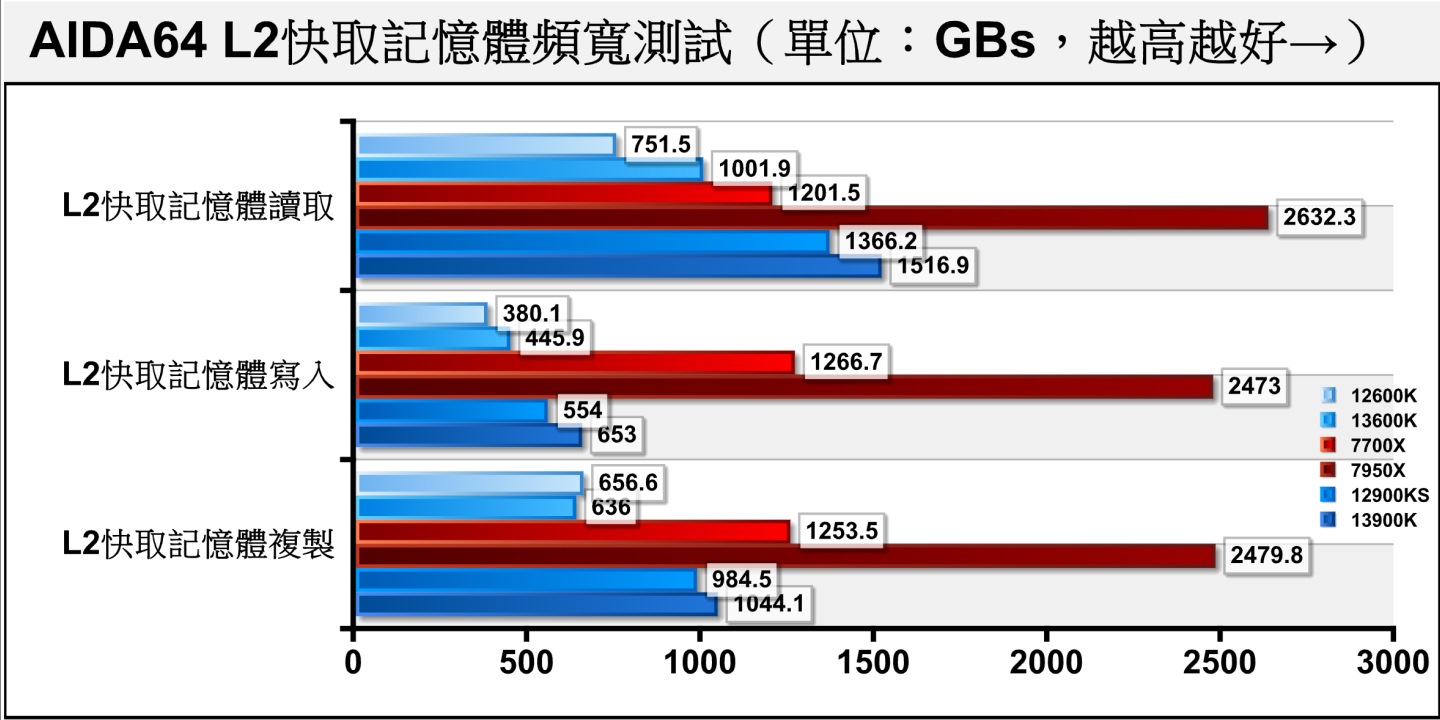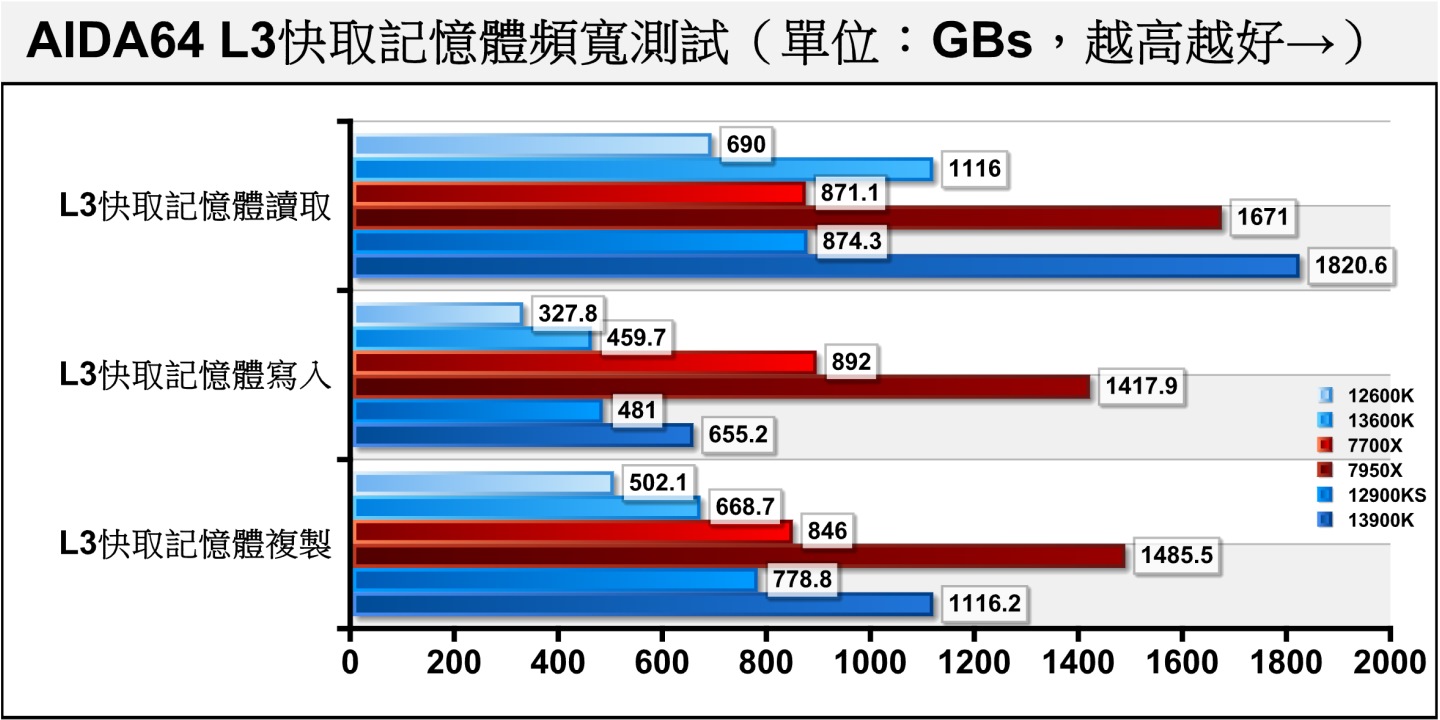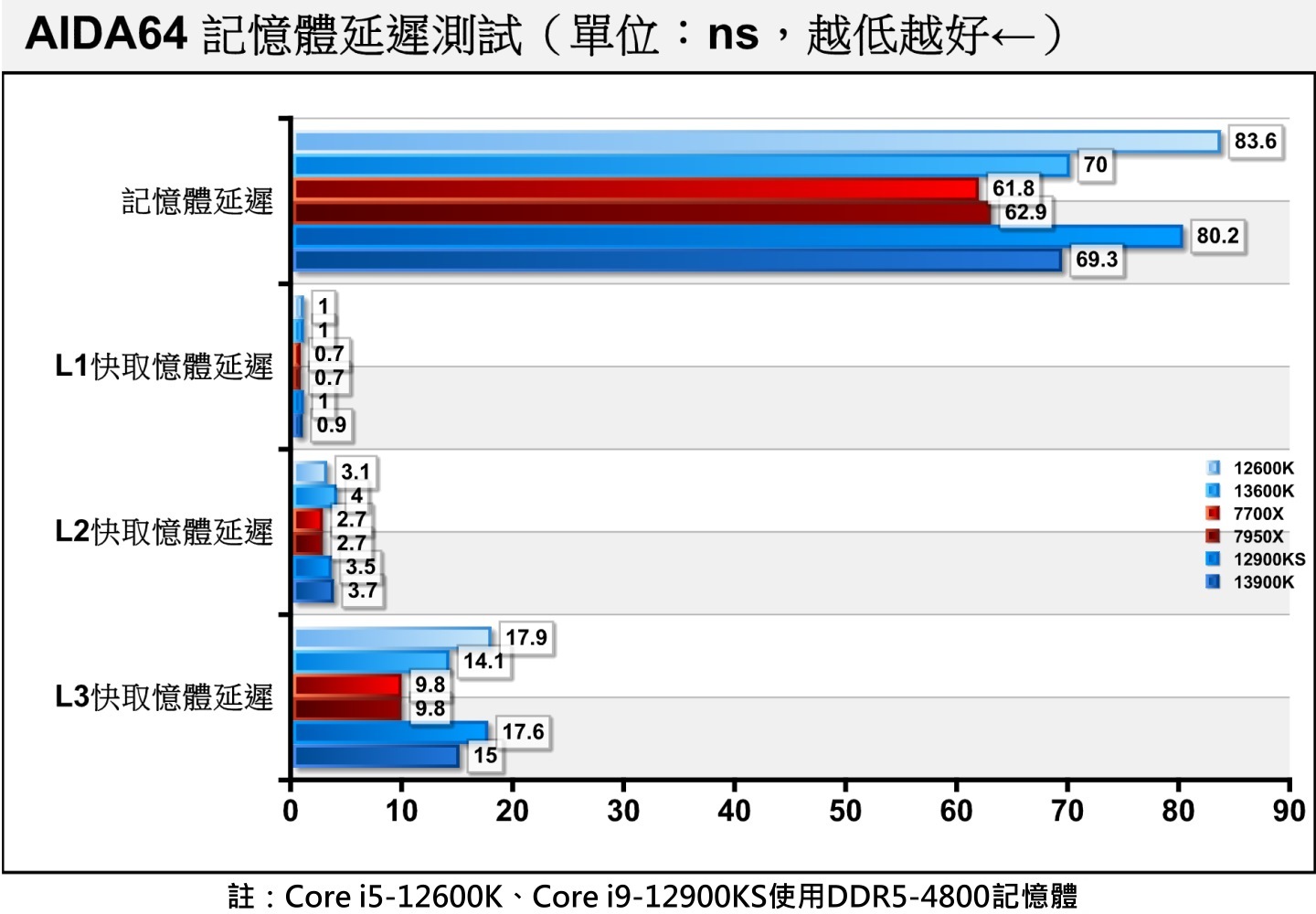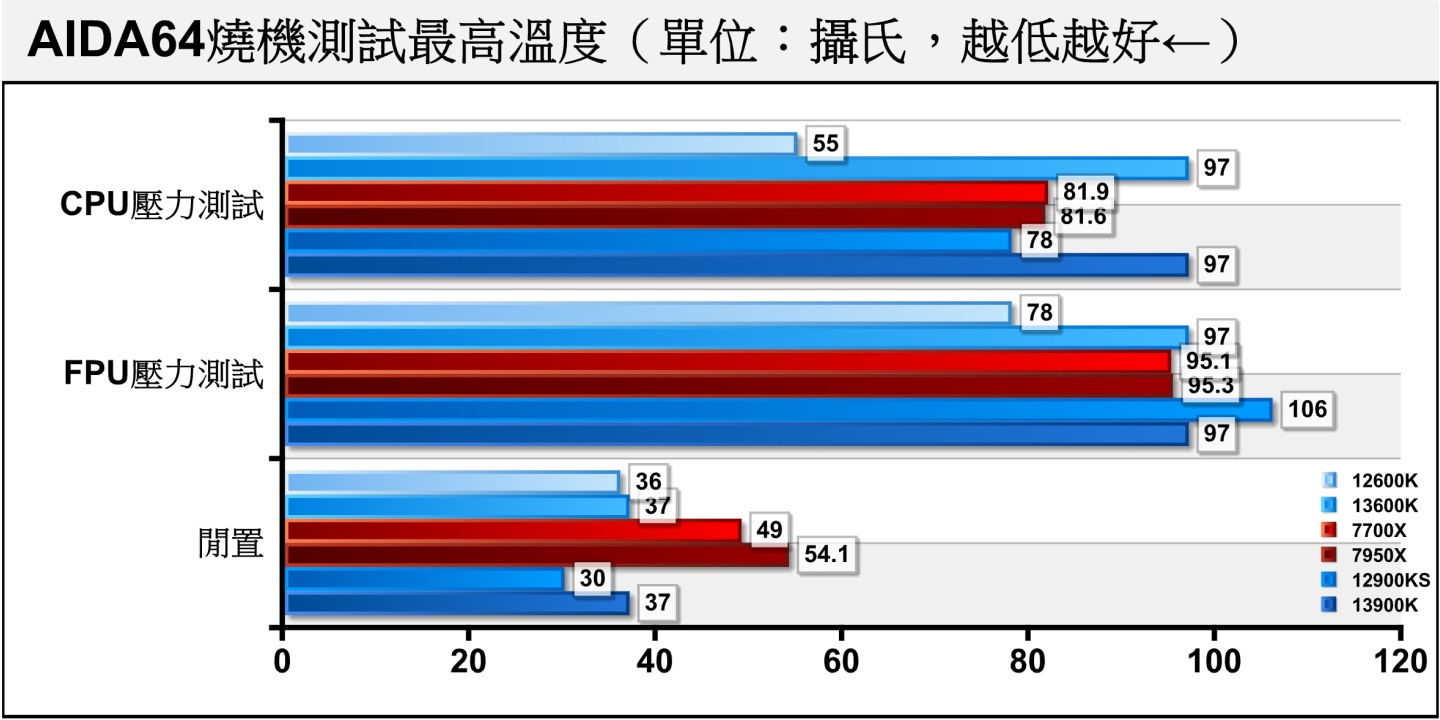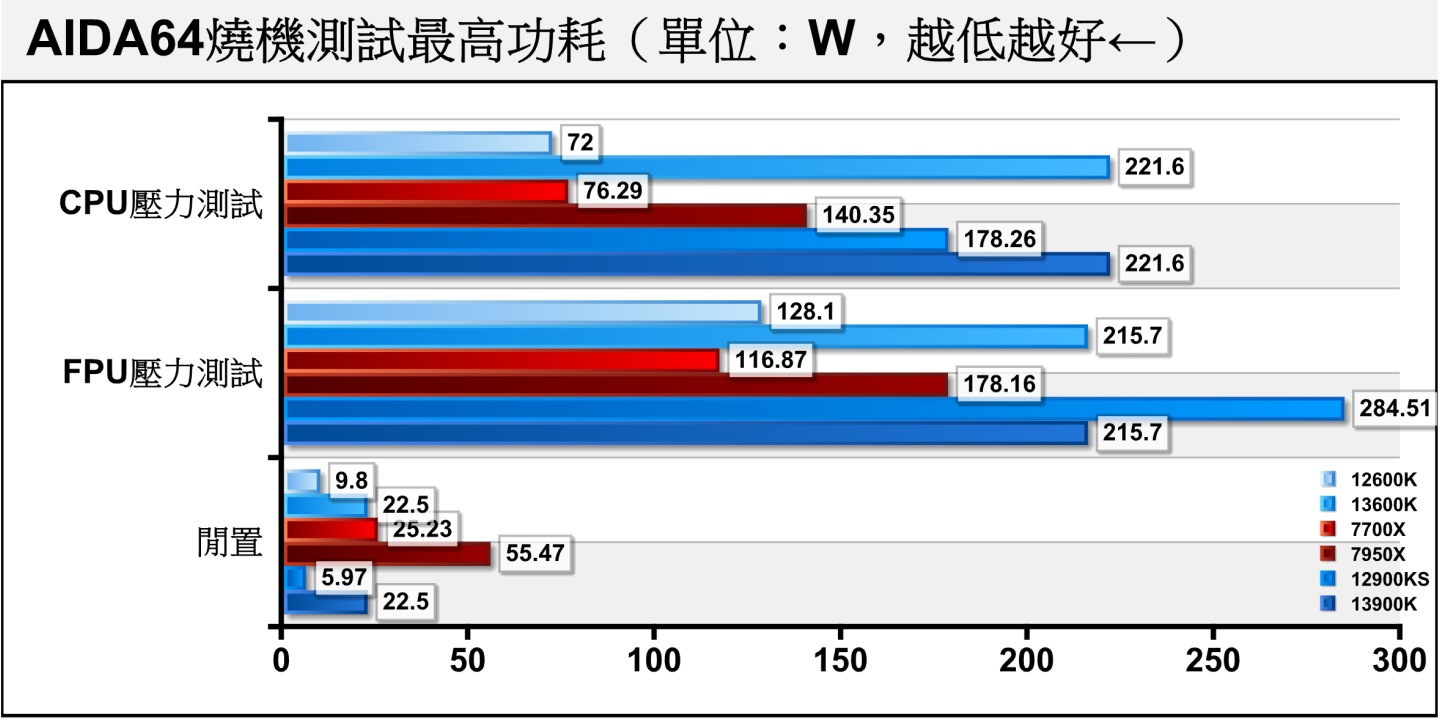 game performance
Next, let's see whether the most powerful processor in the new generation of games is won by Intel's Core i9-13900K, or whether AMD's Ryzen 9 7950X can win the trophy.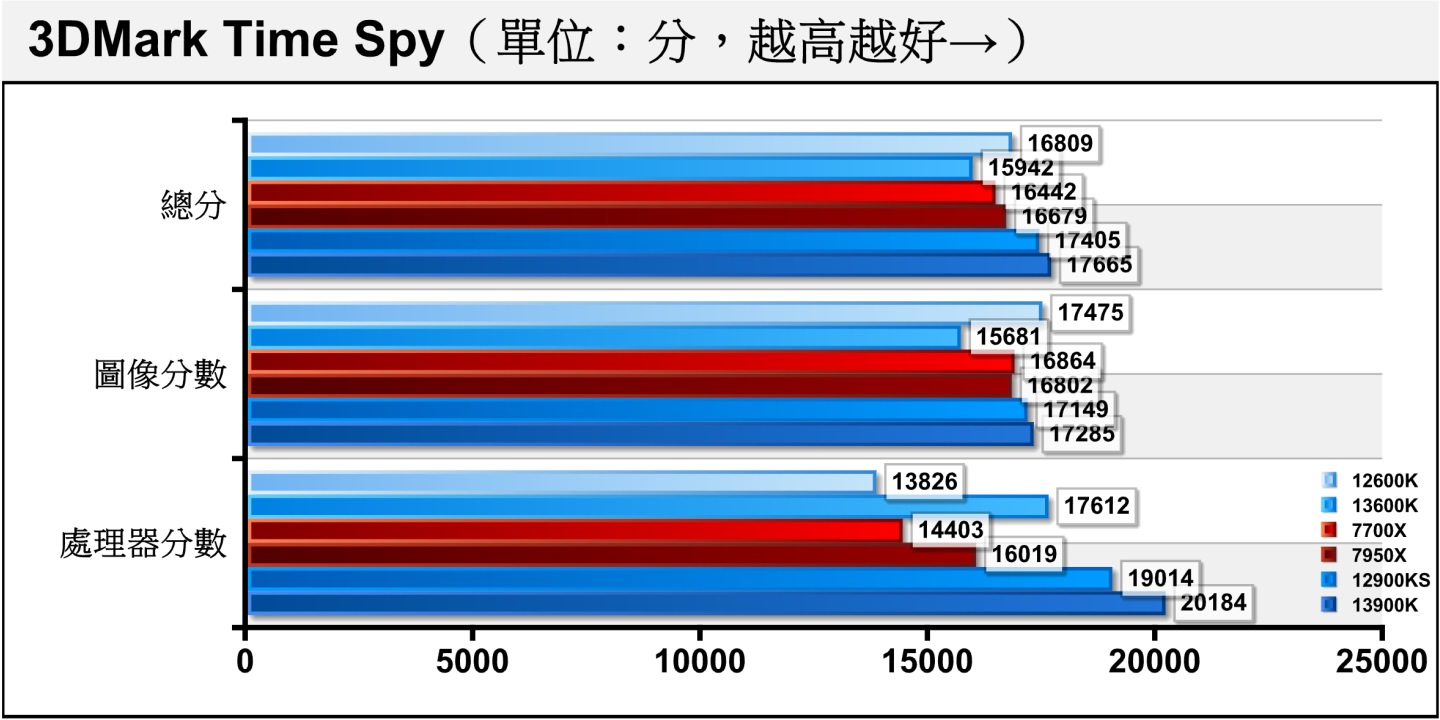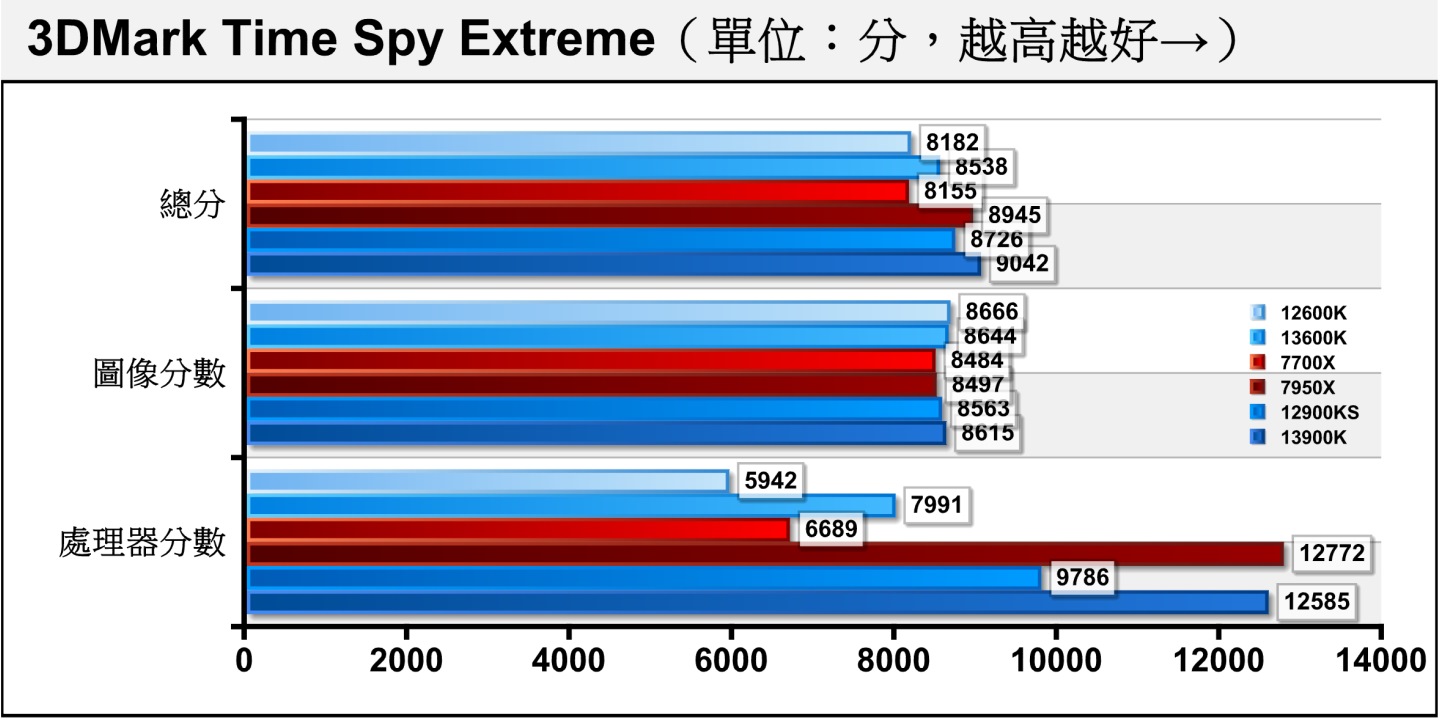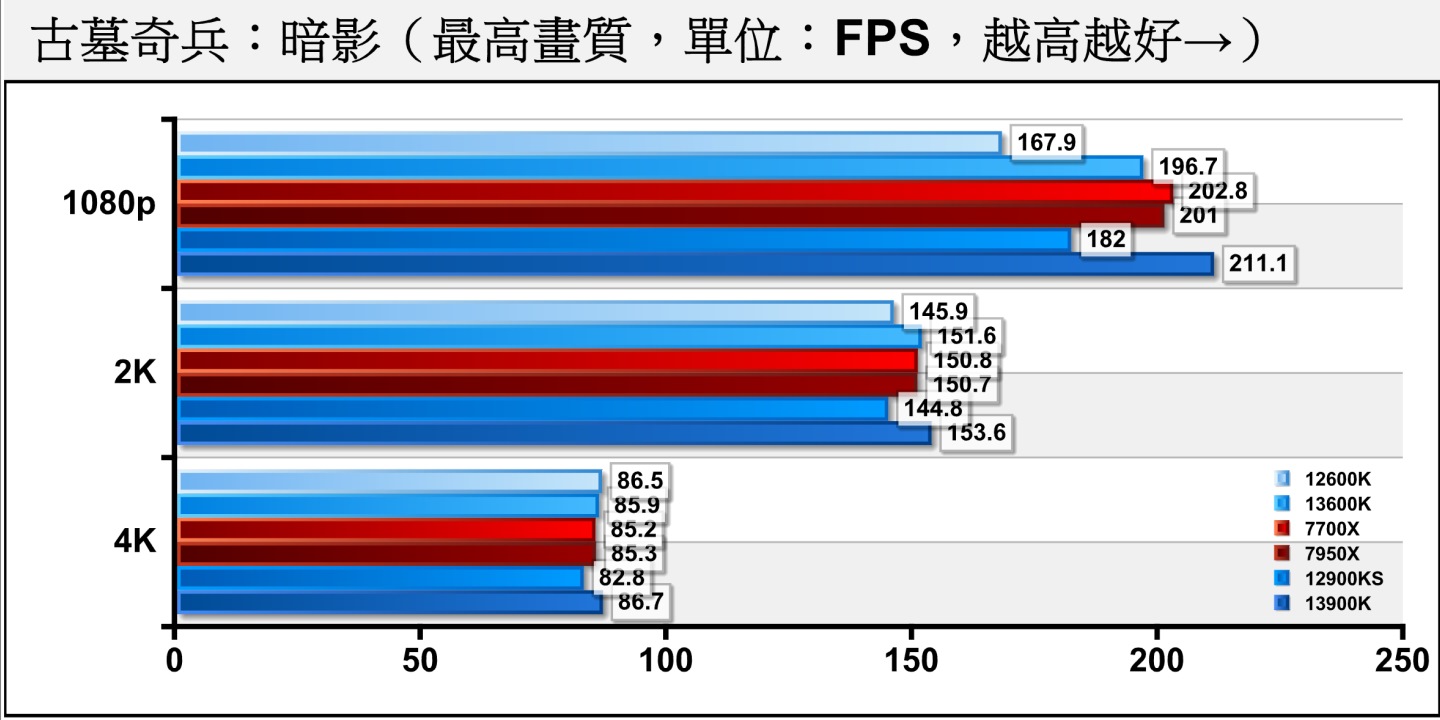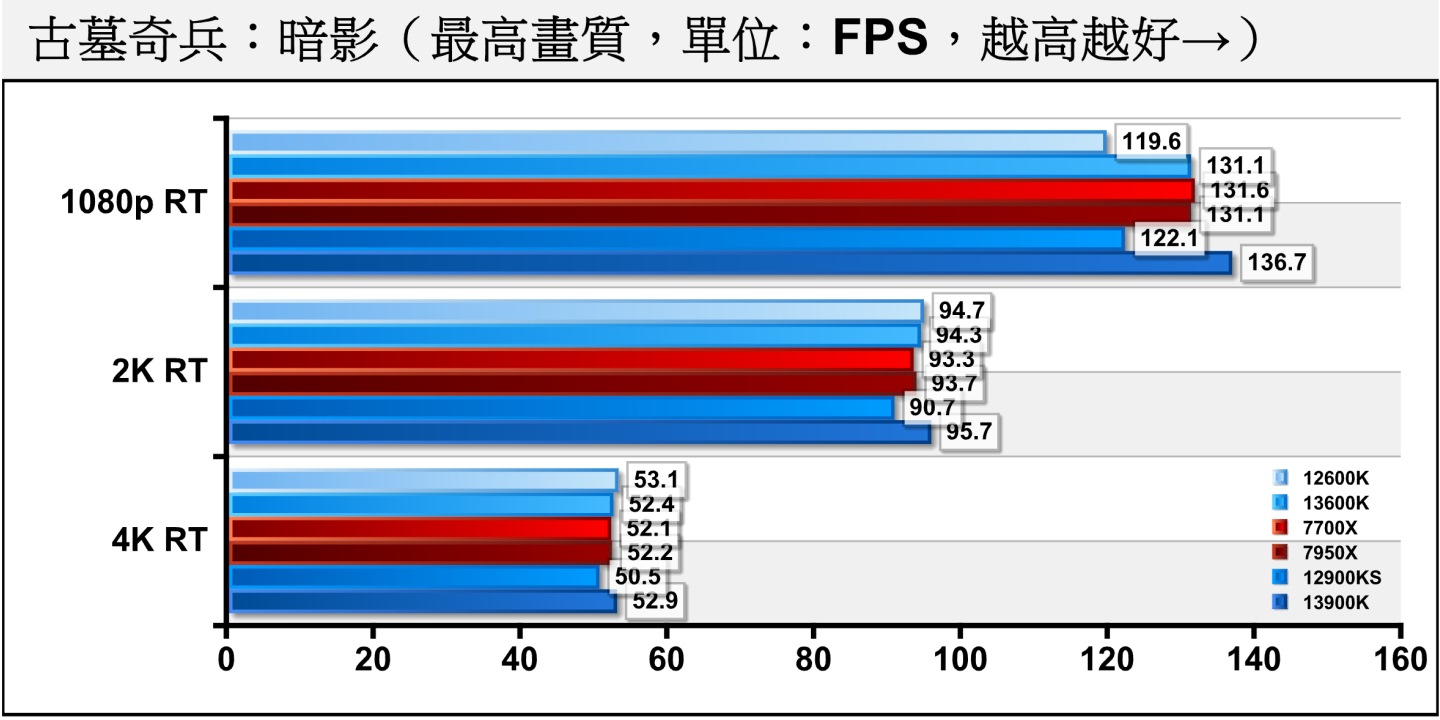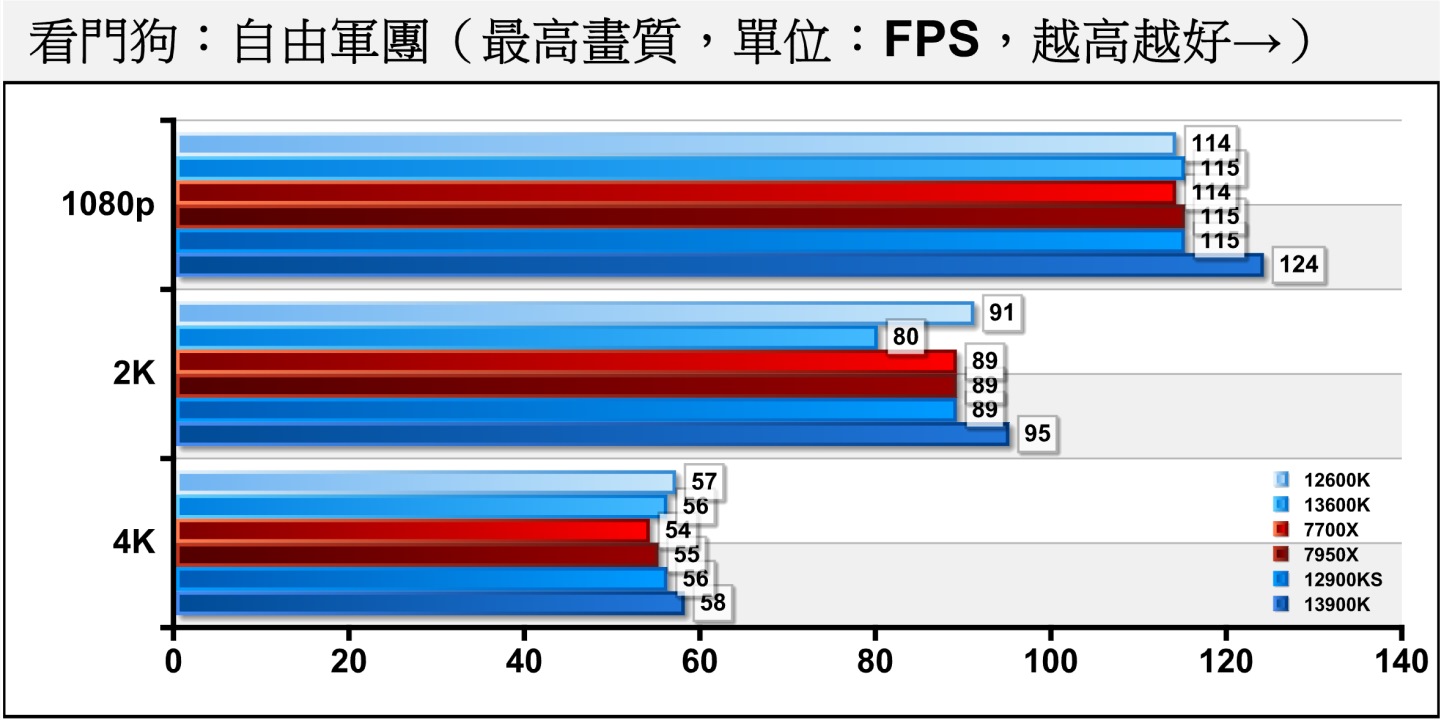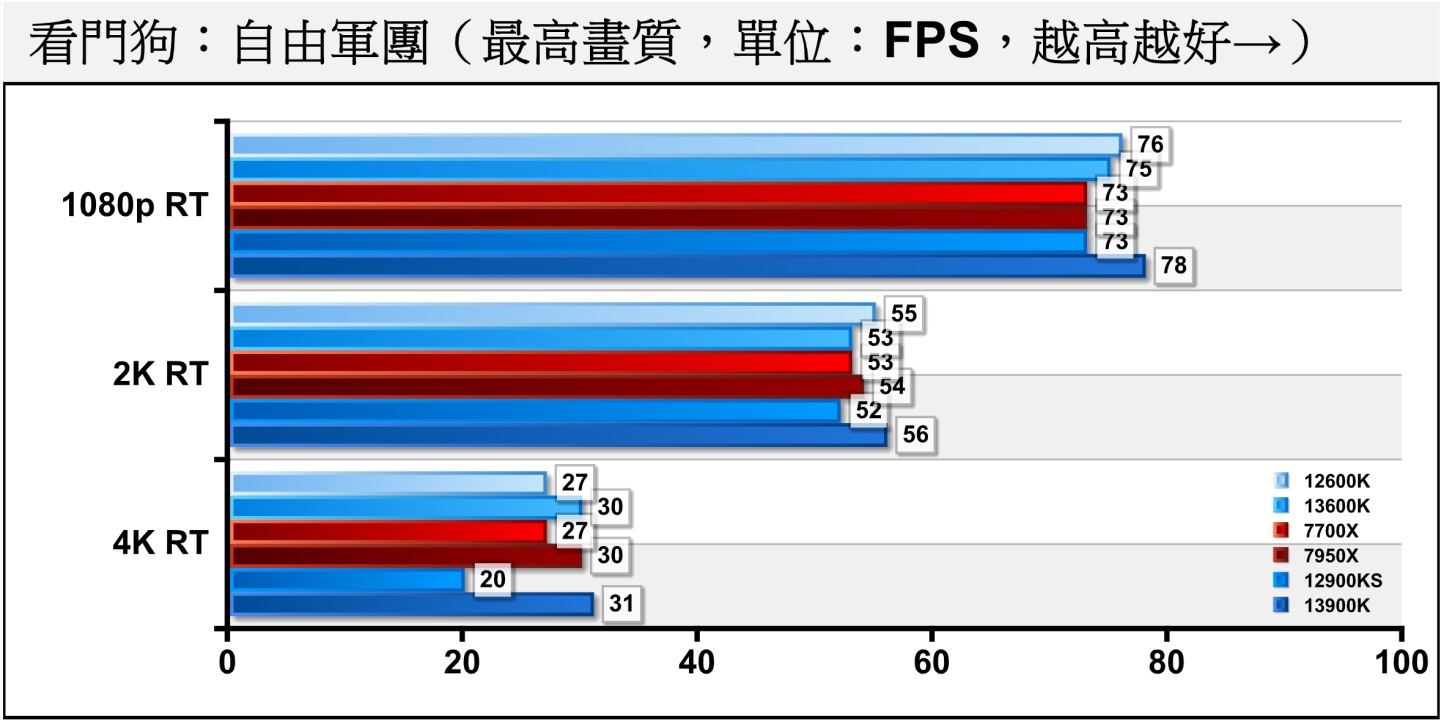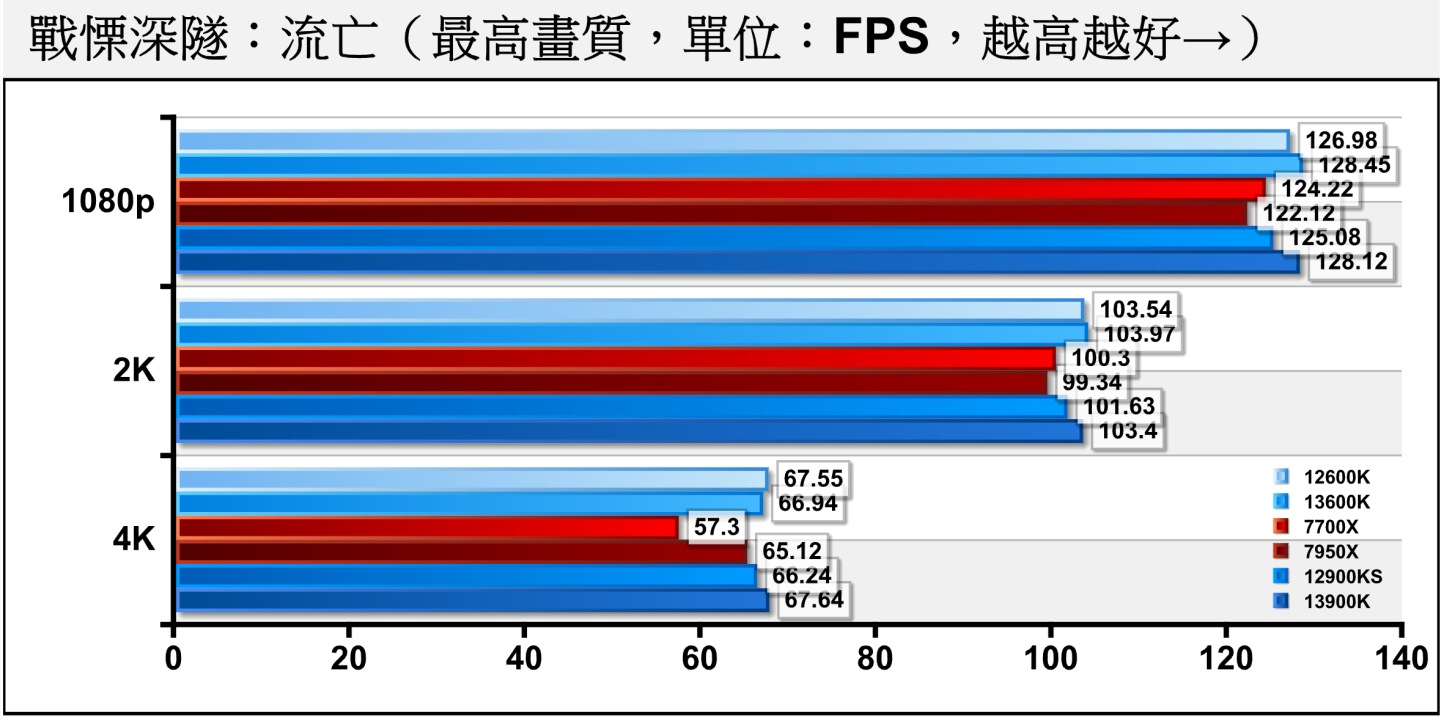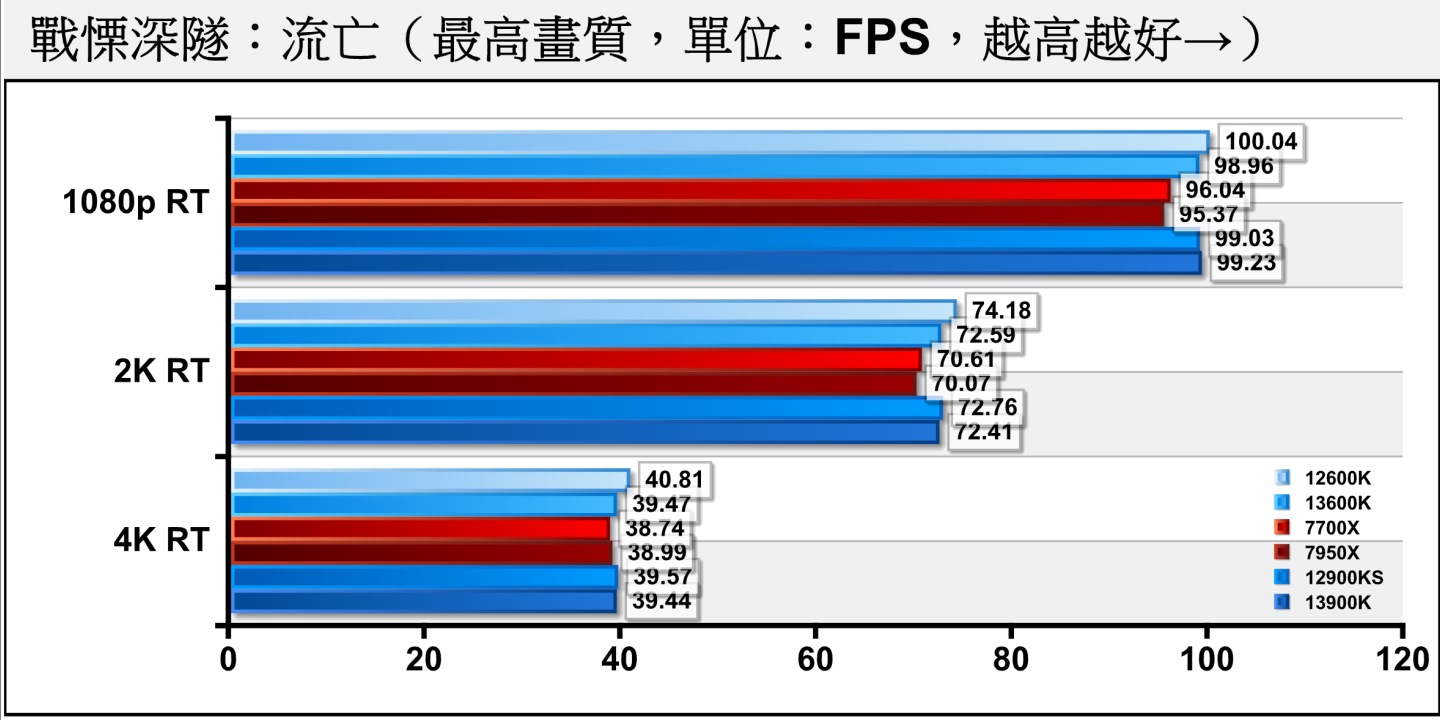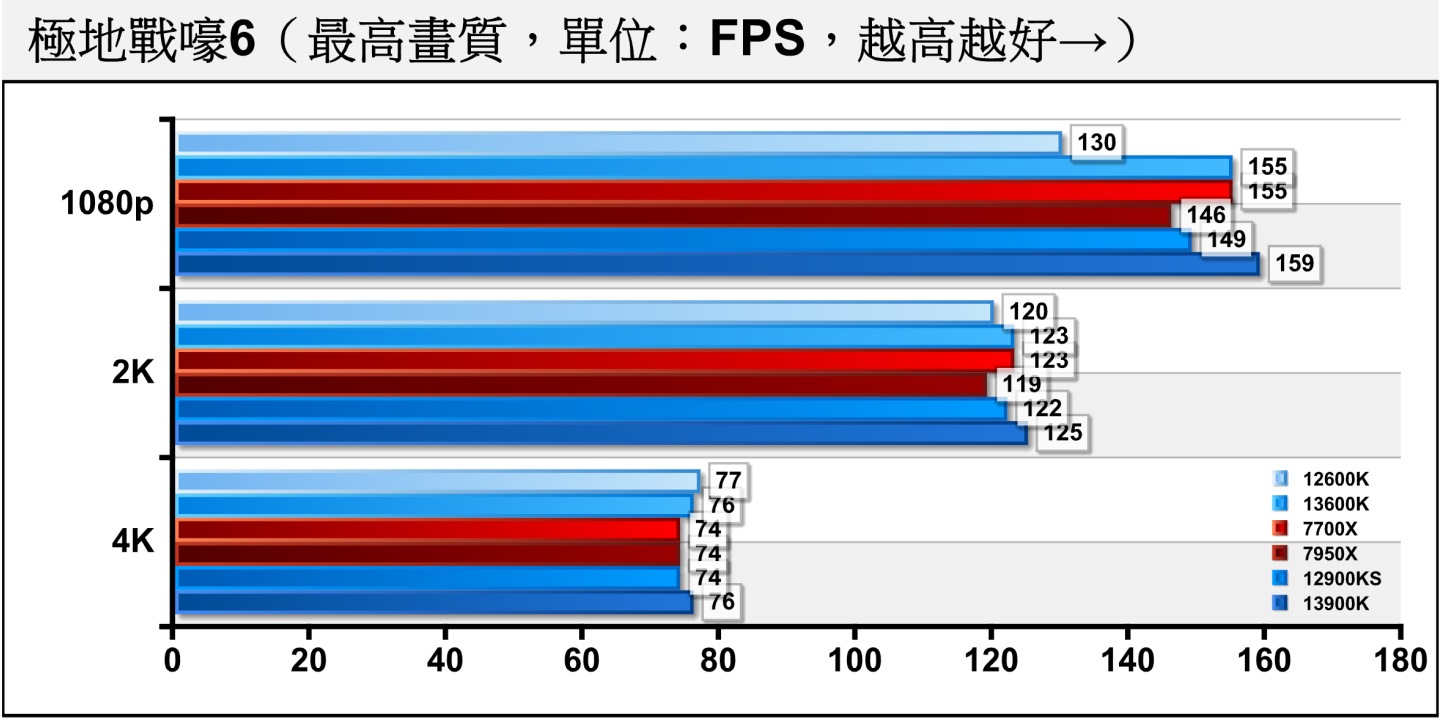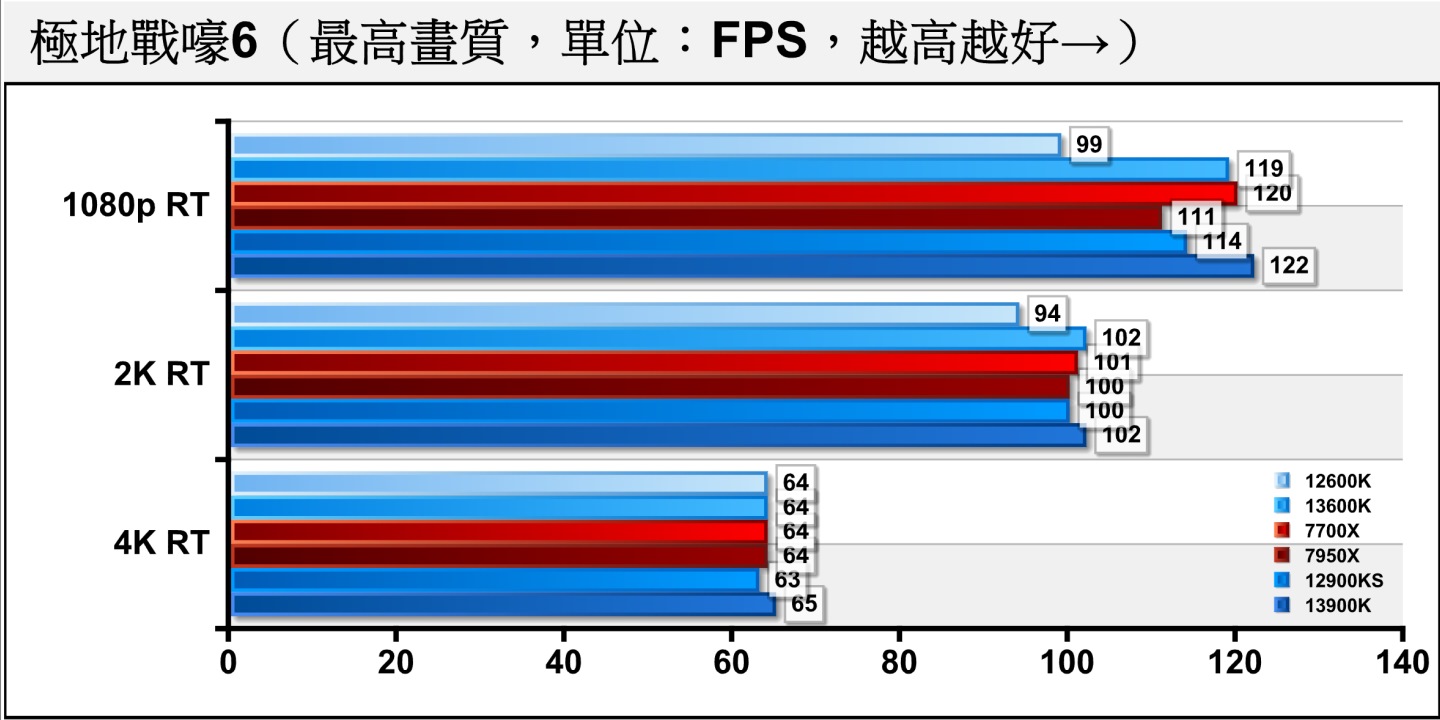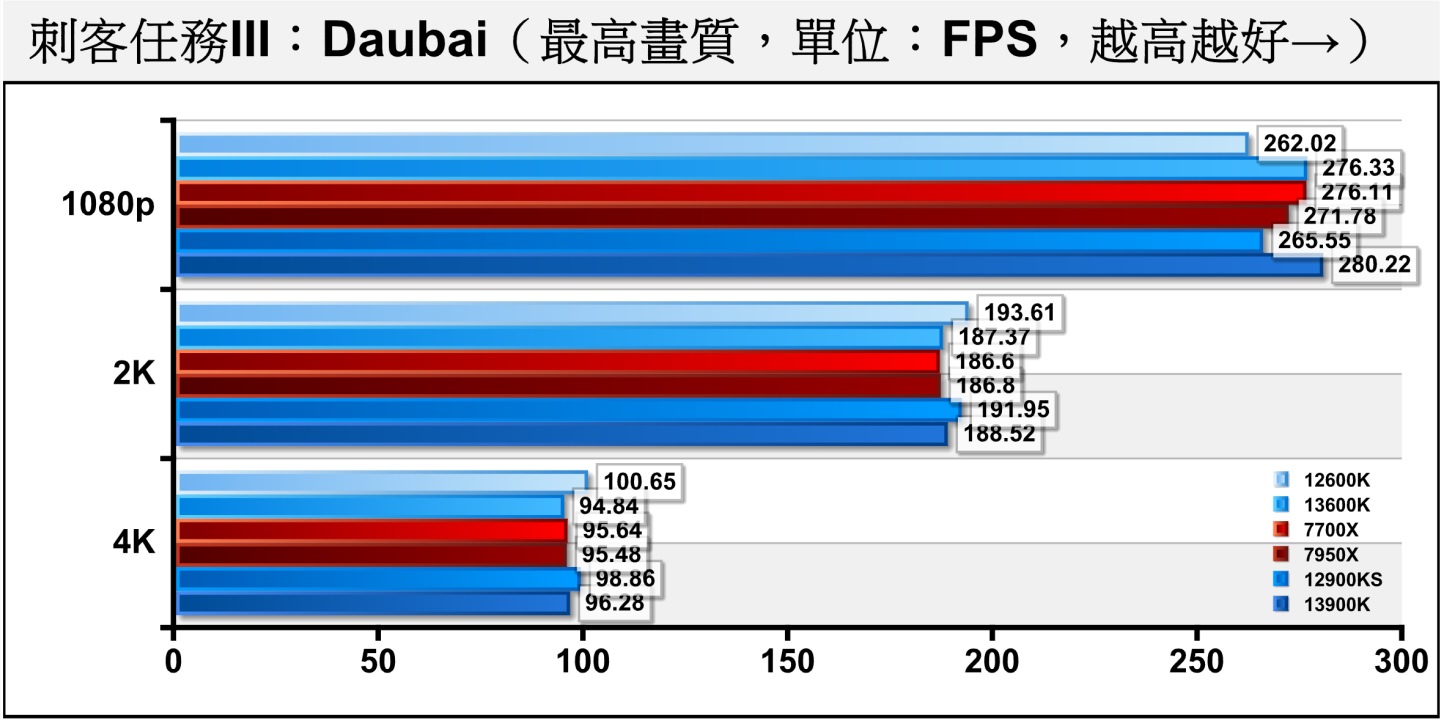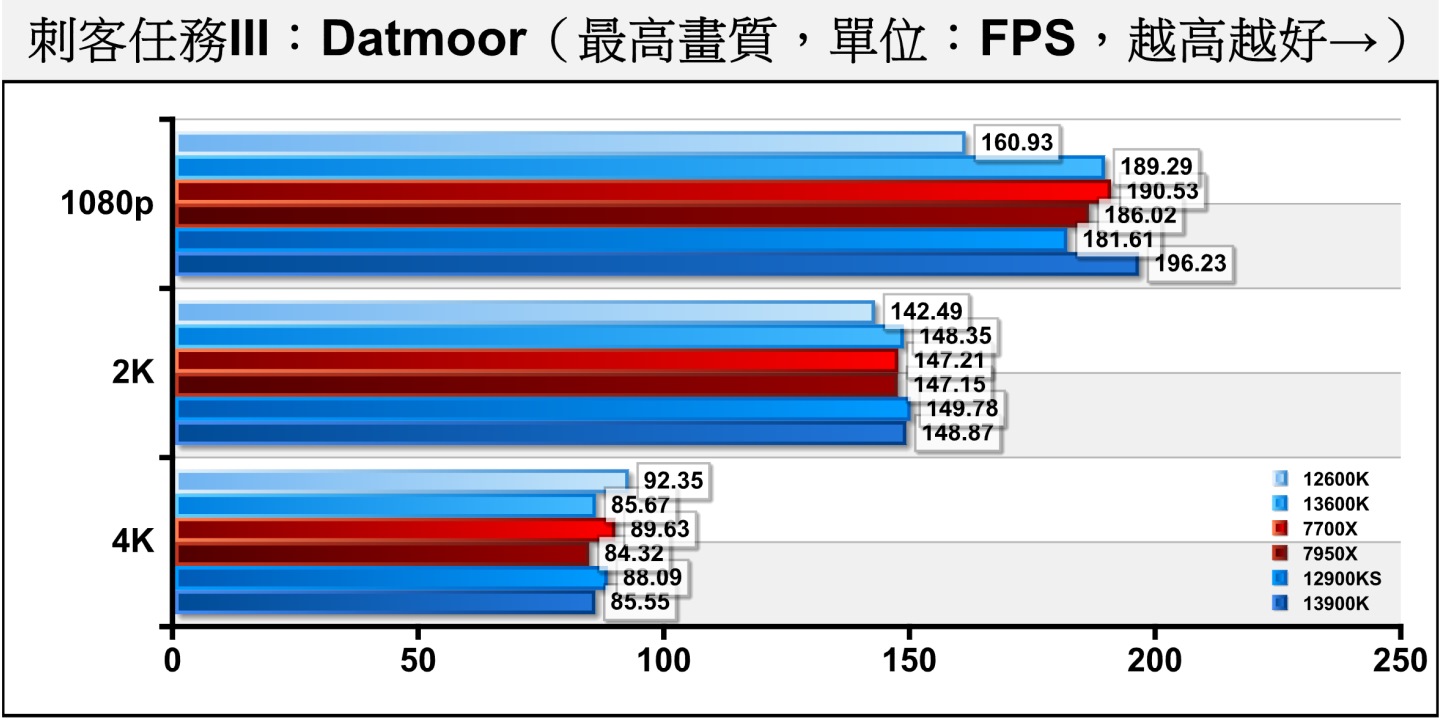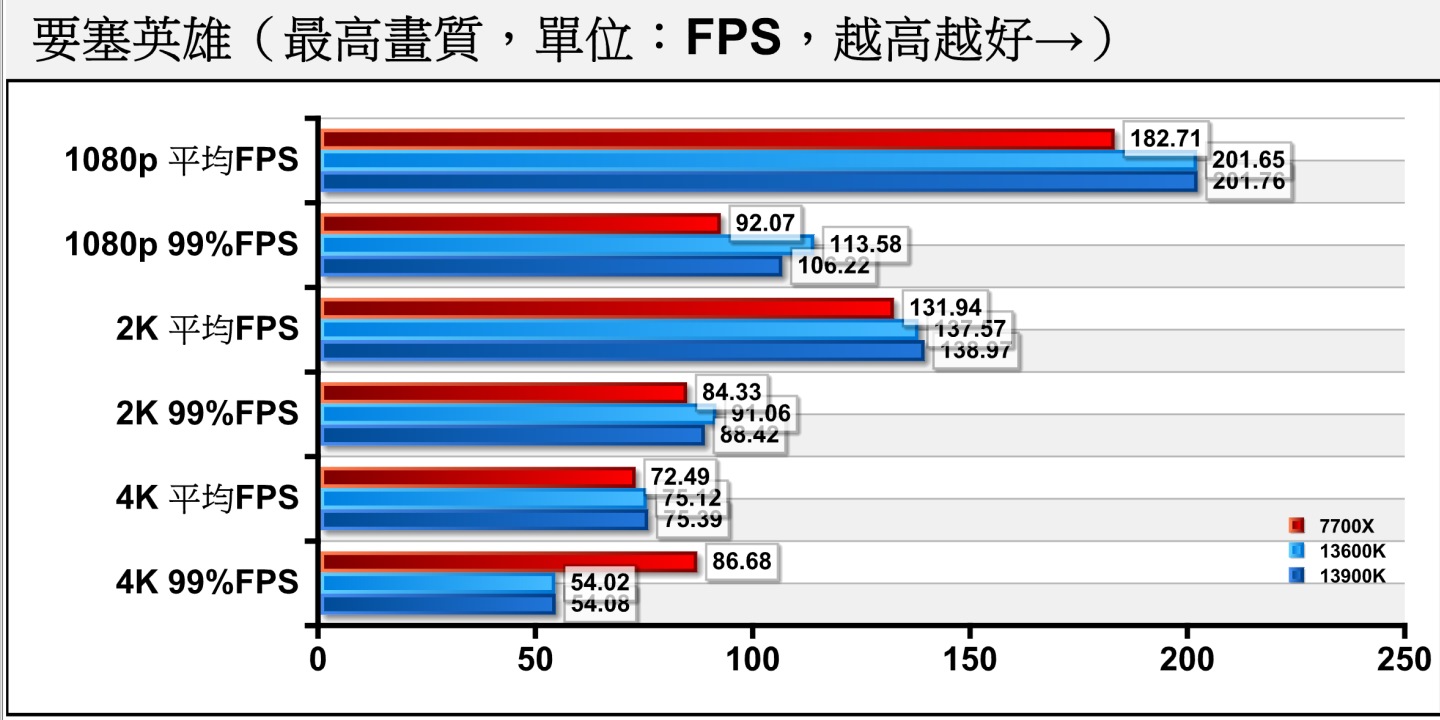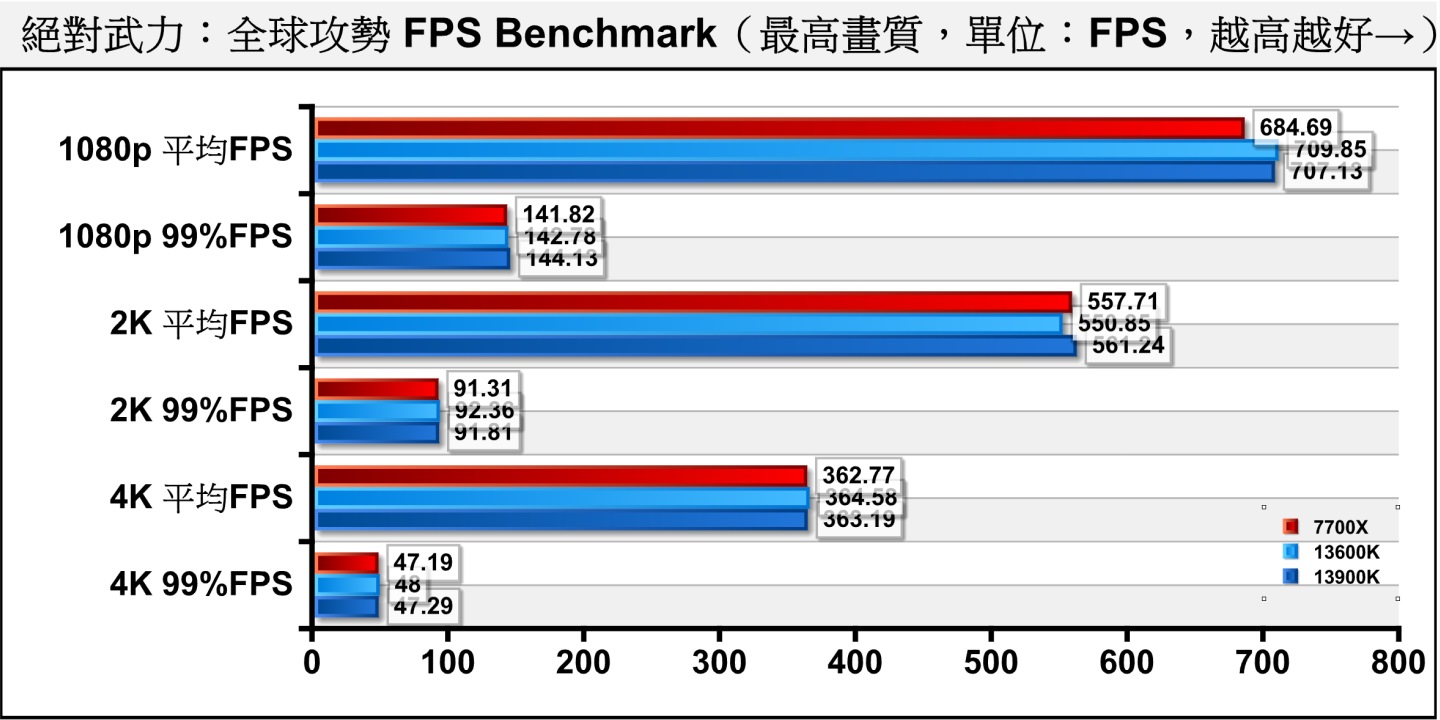 Small facelift reclaims the performance throne
From the results of our testing of these two Raptor Lake processors, we can see that the Core i5-13600K has ideal gaming performance, and the multitasking performance is also significantly better than the previous generation Core i5-12600K due to the addition of 4 sets of E-Cores. The unfortunate part is that the price has been increased, which has caused greater purchasing resistance for mainstream consumers.
On the other hand, the Core i9-13900K increases the maximum Boost clock by 600MHz and adds 8 sets of E-Cores without adjusting the US dollar price. Not only the specifications exceed the previous generation flagship Core i9-13900KS, but the price is also lower by US$150.
More importantly, the Core i9-13900K can outperform the competitor's Ryzen 9 7950X in almost all processor test items, and the game performance is even more comprehensive, making the latter's seat of the gaming and multitasking performance thrones still hot. Being driven down also allowed Intel to take the top spot again.
Unfortunately, the price of Raptor Lake processors in Taiwan is quite "unfriendly", so another point worth paying attention to is that in addition to supporting DDR5 memory, Raptor Lake processors can also support more competitively priced DDR4 memory. Help keep construction costs down. Next, I will also prepare a test topic for Core i5-13600K with 2 different memories, so stay tuned.
Series of articles:
Intel Open House mentions more Alder Lake details, 12th Gen Core i processor and Z690 chipset specs
Intel released the 13th generation Raptor Lake processor at Innovation 2022, the Core i9-13900K clocked up to 5.8GHz and sent 8 more physical cores
Intel 13th Gen Processor Media Samples Out of the Box!Die shot from the inside out
Intel's 13th-generation Core i processor performance measurement: Raptor Lake returns to the game, multi-tasking performance throne (this article)
Intel Core i5-13600K with DDR4 memory: a good combination of CP value at the end of DDR4